Mercury Rise In Sagittarius (13 Jan 2023)
The readers of this AstroSage article on Mercury Rise in Sagittarius will gain a comprehensive understanding of this phenomenon and how it will affect those who are born under all the various signs of the zodiac. Learn more about the time and date of this Mercury Rise In Sagittarius, the astrological definition of Combust, and in-depth predictions and remedies for each of the 12 zodiac signs!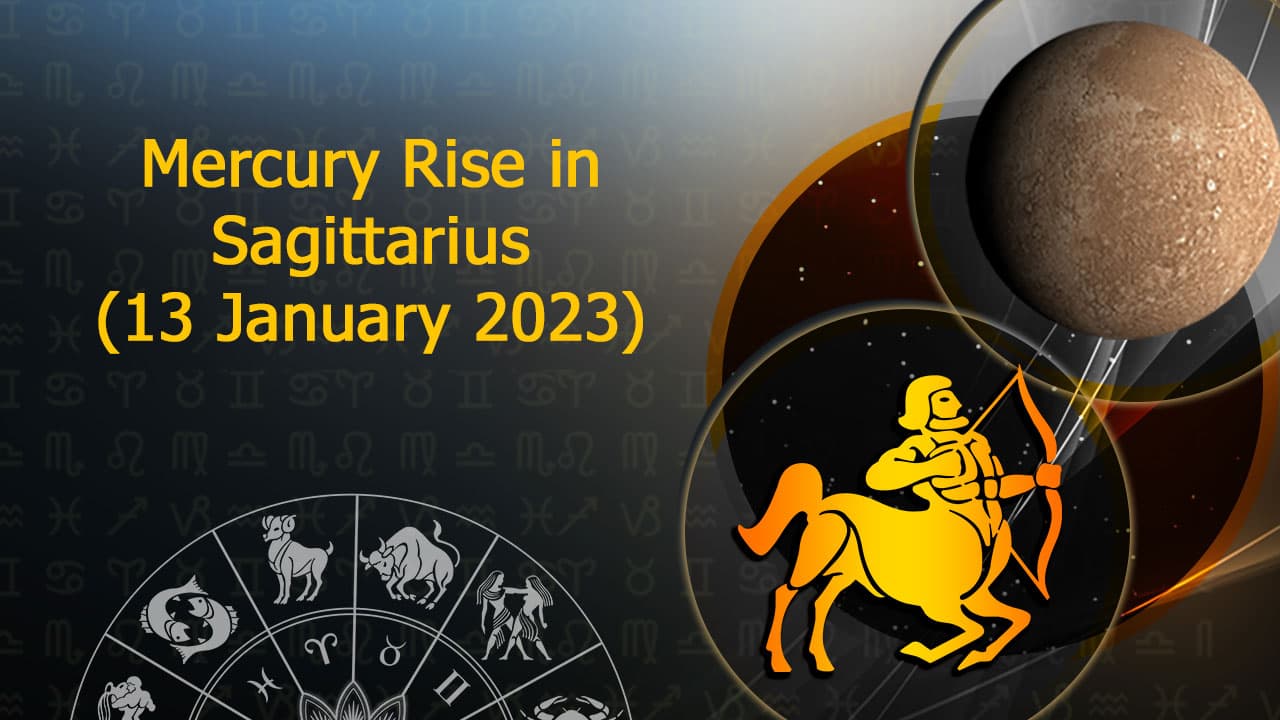 Know The Impact Of Mercury Combust On Your Life From Best Astrologers On Call!
Mercury Rise in Sagittarius
Mercury the prince of our zodiac system is portrayed as a young good looking boy who is extremely intelligent and curious in nature, reasoning ability and good communication skills. In our zodiac system Mercury has the lordship of two signs Gemini and Virgo. It controls our intelligence, memory, learning ability, speech, communication, reflexes, and communication gadgets. Mercury is a Karaka of commerce, banking, education, communication writing, books, sense of humor, all modes of media.
Mercury Rising Time In Sagittarius
On 13 January 2023 at 5:15 am Mercury Rise In Sagittarius will take place. This sign signifies wealth, motivation, intelligence and good luck. This is a very good time for philosophers, consultants, mentors, teachers at this time they can easily influence others. But being specific for the native the effect of Mercury Rise In Sagittarius will depend upon its placement in natal chart and the Dasha of the native.
हिंदी में पढ़ने के लिए यहाँ क्लिक करें: बुध धनु राशि में उदय (13 Jan, 2023)
The Predictions In This Article Are Based On Moon Signs. Call the best astrologers on the phone and know in detail about the impact of Mercury Combust In Sagittarius on your life.
Aries
For the Aries natives, Mercury rules the third house and sixth house and is going to be rising in your ninth house. The house of Dharma, father, politics, political leader, long distance travel, pilgrimage and luck. So, the politicians or the people who have the political background got stuck in controversy due to their statements or communication will come out of that controversy during Mercury Rise In Sagittarius. Gurus, teachers or mentors who are facing problems in delivering their teaching to their students or followers will get back on track with full energy. Aries native if you were facing some conflict or cold war with your father will come to an end and you will get his blessing and support. The Mercury aspect of the third house will give you opportunities to go on short distance travel with your younger siblings, cousins or friends and enjoy and have fun with them.
Remedy - Water the Tulsi plant daily and even consume one leaf daily.
Taurus
Mercury rules the second and fifth houses for the Taurus natives and this time it's rising in your eighth house, even though it's rising it's not a very comfortable position for Mercury to be in. But yes we can expect relief from the health problems and monetary problems Taurus natives were facing. Still they are advised to stay conscious and not indulge in any speculation business or take any risk with their savings as they may face sudden monetary loss. They are even advised to take care of their health and hygiene as well. During Mercury Rise In Sagittarius, if you were facing some issues with your inlaws that can also be resolved.
Remedy - Respect transgenders and if possible give them green color clothes and bangles.
Gemini
The planet Mercury is your Lagna and fourth house lord and now it's rising in the seventh house of life partner and business partnership for Gemini natives. Mercury being Karka for business so this Mercury rising will resolve all the problems in married life as well as in business partnership. Gemini native who want to get married but have put the plan on hold can now continue their search for a suitable life partner, your mother will also help you in this search or if you already have someone you and your family can meet up and finalize the wedding date. If you were ignoring yourself and your health this is the time when you must take care of your health and fitness as Mercury is also aspecting your ascendant. You are advised to eat a healthy diet and adopt a good lifestyle during Mercury Rise In Sagittarius.
Remedy- Keep an indoor plant in your bedroom.
Cancer
Mercury has the lordship of the twelfth and third house and is now rising in the sixth house of enemies, health, competition, maternal uncle for the Cancer natives. So dear cancer natives we can say that this Mercury Rise In Sagittarius will give you a bit of relief from the problems you were facing. It will not be fully resolved, sudden medical expenses will still be there. You still need to be conscious about your health and well being. But yes, this Rise of Mercury will bring fruitful results in the lives of students who are preparing for any competitive exam or to get enrolled in foreign university.
Remedy- Feed green fodder to the cows daily.
Leo
Mercury rules both the financial house second and eleventh for Leo natives so we can say that this Mercury Rising will improve the financial condition of the Leo natives. And now, Mercury rising in Sagittarius will take place in your fifth house which represents our education, love relations, children, speculation and it is also the Purva Punya house. So now the planet of money mercury for leo ascendants is transiting in the house of speculation so we can say that if the dasha is supporting one may earn money through speculation, share market or any such source. This Mercury Rise In Sagittarius in fifth house is also good for leo students especially, subjects related to mercury like Math, Mass communication, writing, and any language course.
Remedy- Worship Goddess Saraswati and offer her five red flowers on Fridays.
Virgo
Your tenth & ascendant lord Mercury is going to rise in their fourth house and fourth house represents your mother, domestic life, home, vehicle, property so this Mercury Rise In Sagittarius over your fourth house is going to improve your health, you will feel more energetic and full of life. Your problem in professional life will also resolve and you can even opt for the work from home option that will give you more time to spend at home with your family and enjoy your domestic life. If you have postponed your plan of buying a property or vehicle due to Mercury Retrogression and Combustion in the fourth house now after the rising of mercury you can plan to do so. The Mercury aspect of the tenth house will also provide you with good opportunities in your professional life.
Remedy- Wear Emerald of 5-6 cts. Set it in either a Panch Dhatu or gold ring on wednesday if that is not possible at least keep a green handkerchief with you. This will bring auspicious results for the Virgo natives.
Libra
Mercury has the lordship of the twelfth and ninth houses and is rising in the third house and the third house represents your siblings, hobbies, short distance travel, communication skills for Libra natives. We can say that this Mercury Rise In Sagittarius will bring relief in the problems you were facing like communication problems, conflict with siblings, financial expense. Libra natives who are willing for a change in place in professional life. It's a good time for that, you can even get opportunities to travel abroad due to work. Mercury is also aspecting the ninth house from the third house which will provide you the support of your father and your mentor.
Remedy- Plant Tulsi plant on Wednesday in your home and worship it and nurture it.
Scorpio
Mercury rules your eleventh and eighth house and is rising in the second house of the family, savings, speech for Scorpio natives. This is a very good time for Scorpio natives, their financial problems will resolve and they can expect a good monetary gain this time and their savings will increase and their joint assets with their partner will also increase. Again your thoughts and ideas will be appreciated and communication and speech will be impactful. You'll enjoy mature and quality conversations with your family and make the bond stronger. But still Mercury being eight lord you need to be conscious about your health as you might suffer due to bad throat or bad eating habits.
Remedy- Chant the Budh Beej Mantra.
Sagittarius
Mercury is the lord of the seventh and tenth houses and now rising over your Lagna. Transit of Mercury over ascendant is a very good time for all the ascendants because Mercury is a natural benefic planet and it brings a lot of positivity in a person's life. So we can say that after the Mercury Rising In Sagittarius native will be able to get most of the positivity of this Mercury transit. Presence of Mercury in the first house of Sagittarius native will give positive results in the growth of their personality and professional life. So this is a very good time for the data scientists, export-import, negotiator, banking, medical field and the business natives. Even the aspect of Mercury on the seventh house will improve your professional partnership and you will get their support. Married couples will enjoy a peaceful and loving relationship with their spouse during Mercury Rise In Sagittarius.
Remedy- Worship Lord Ganesha and offer him Durva (grass).
Capricorn
Mercury is the lord of the sixth and ninth house and now rising in the twelfth house. Twelfth house represents foreign land, isolation houses, Hospitals,expenditure, foreign companies like MNCs. So we can say that with the Rising Mercury the luck of Capricorn native will also rise and they will get relief in the problems they were facing but not fully resolved. So, the Mercury in twelfth house being the ninth house lord makes the high chances of long distance foreign travel even the students who are seeking for foreign education could have a chance to get into their desired college. But the pregnant Capricorn natives need to be conscious during this time for their own and child's well being during Mercury Rise In Sagittarius.
Remedy- Feed green grass to cows on Wednesday.
Aquarius
The planet Mercury holds the lordship of the fifth and 8th houses and now rises in the eleventh house for the Aquarius natives. Eleventh house signifies financial gains, desire, elder siblings, paternal uncle. So we can say that with this rising Mercury the financial condition of aquarius native will also rise and the problem they are facing in their financial gains, or waiting for promotion and increment will come to an end. Even the fresher who wants to kick start their career will get a good opportunity. It will be a good time for the students especially in the field of mass communication, writing, and any language course. New love birds will also enjoy a good time with their partner.
Remedy - Gift something green to young children.
Pisces
For Pisces natives, Mercury is the ruling lord of the fourth and seventh house and now rising in the tenth house of profession, workplace. This is a very comfortable position for Mercury to be in. This period will be very fruitful for your professional life; it will provide you with fame and status. The business will prosper, and its brand value will increase during this period. During Mercury Rise In Sagittarius, you can also get the opportunity to start any business from home or even do business partnership with your life partner. Pisces native there are also chances that you have a love encounter with someone at your workplace. From the tenth house Mercury is also aspecting your fourth house so if you were in the planning of buying a home, vehicle or doing any other expenses on home like home renovation, or buying luxury items but have postponed it due to any reason this is the time to reconsider that decision.
Remedy- Install and worship Budh Yantra within your house and workplace.
We hope you have liked our article. Thank you for being an important part of AstroSage. Stay tuned for more interesting articles.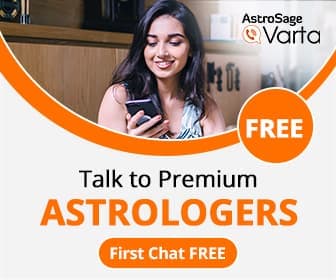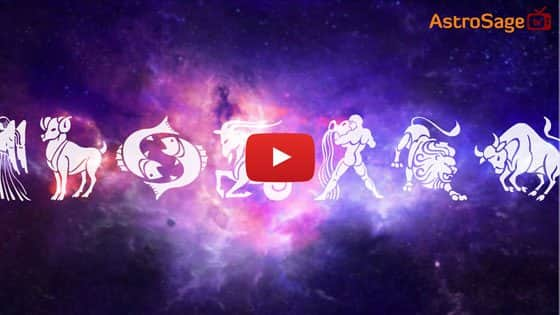 Buy Gemstones


Best quality gemstones with assurance of AstroSage.com
Buy Yantras


Take advantage of Yantra with assurance of AstroSage.com
Buy Feng Shui


Bring Good Luck to your Place with Feng Shui.from AstroSage.com
Buy Rudraksh

Best quality Rudraksh with assurance of AstroSage.com