Mercury Transit in Virgo: 11 September, 2019
In Vedic Astrology, planet Mercury is the representative of knowledge, intellect, behaviour, speech, and conscience. With the beneficial effects of Mercury, one becomes intelligent, logically reasonable, and strong and proficient in speaking. It is known to be the ruler of Gemini and Virgo zodiac signs, and governs the Ashlesha, Jyeshtha, and Revati Nakshatras as well. Apart from this, Mercury planet is known to be the benefactor of information, communication and research. The positive presence of Mercury in one's kundli makes a person socially reputive and honorable.
This planet is neutral in its approach, which means that its placement with planets of different nature procure different results. Hence, when it is placed with a benefic planet in one's kundli, then it offers auspicious results. On the other hand, its placement with a malefic planet in a birth chart makes a native weak in logical reasoning, mathematical calculations and s/he suffers from skin-related diseases. Therefore, one must follow remedies and chant mantras in order to pacify Mercury.
Remedies To Pacify Mercury
In order to obtain favourable results of Mercury, it must be posited in a beneficial and strong state in one's kundli. In case the placement is not as desired, then one can donate items related to the planet Mercury in its Hora (Budh Hora) or Nakshatras (Ashlesha, Jyeshtha, Revati). This activity can be done in the morning or evening. Several astrologers also suggest wearing the green Emerald gemstone or Char Mukhi Rudraksha (Four Faced Rudraksha) and establishing the Budh Yantra for the same.
Time of Mercury Transit
The transitional period for Mercury remains up to 14 days, and offers auspicious results when placed in the second, fourth, eighth, tenth, and eleventh house from the lagna house. On 11 September 2019, around 04:47 AM early in the morning, it will transit in its exalted sign Virgo, and remain posited there till 29 September 2019, around 12:41 PM in the afternoon. In this duration, planet Mercury will majorly affect all the signs. Now let's move forward and give it a read.
हिन्दी में पढ़ने के लिए यहाँ क्लिक करें…
To know your Moon sign, click here: Moon Sign Calculator
Aries
The planet of intelligence, Mercury is transiting in the sixth house of your kundli. This house signifies diseases, illnesses, obstacles and struggles in life, opponents etc. This transit will prove to be financially beneficial for Aries natives. Hereby, there are high possibilities of you gaining monetary profits during this transit. Due to the influence of this transit, you will become aware of your well-being and try and improve your health by following a wholesome diet and exercise plan. You can get rid of many illnesses and diseases by rectifying your diet plan. Apart from being physically healthy, your state of mental being will also remain strong. Changes in the workplace are possible, and there are chances of you defeating your opponents with your logic and reasoning. Aries natives interested in learning a new musical instrument or writing, then you may attain favourable results in this duration. Your artistic talents will be appreciated at this time. This transit of Mercury is auspicious for you in many ways, but you need to keep your ego aside and respect your elders.
Remedy: Seek the blessings of eunuchs and donate green-colored items to them.
Taurus
The fifth house of your zodiac sign will be occupied by the planet Mercury during this transit. This house is called the house of progeny, and tells you about your children and your relationship with them. This transit of Mercury may not prove to be favourable for the natives of Taurus zodiac sign. During the course of this transit, you may have to face challenges and obstacles in the way. Your family members will fail to understand your emotions, which can affect you a lot. Similarly, natives who are employed will remain under a lot of pressure at work, but your hard work and efforts can make it possible for you to attain favourable results. Married natives need to keep a tab on what they are saying while communicating with their family members, and remember to be polite and civilized. Your financial side can remain weak as well in this duration. Hereby, you are required to control your expenses. Although unfavourable for different aspects of life, this transitory movement will prove to be fruitful for student natives. Especially those who are involved in the field of mathematics and commerce will get good results at this time, and their interest in studies will also increase. During this time, you can also interact with some new people.
Remedy: Recite the Shri Durga Saptashati Path.
Gemini
Mercury's transit on 11 September will prove to be financially profitable for Gemini natives. It will enter into the fourth house of your kundli, which, according to the Kaal Purush Kundali, is ruled by Cancer zodiac sign. This house is known as the Sukh Bhava or the house of pleasures and comforts. During this transitory phase, you will be able to save your money and use it in a better manner. Employed natives of this sign can see an increase in their income in this duration. The circumstances at home will remain favourable, which in turn, will make you happy and content. As a result of this, you will be able to perform well on the social front, and gain the respect and reputation as well. During this time, you will observe a positive change in the health of your mother. Traders and businessmen must discuss and strategize their plans in this duration, and if everything remains right, then there should be no delays in implementing those plans.
Remedy: Worship Lord Vishnu.
Cancer
The transit of Mercury is taking place in your third house. During this transit, you may feel a lack of courage in yourself. As a result, you will feel anxious and may frequently panic even while doing the easiest tasks. During this time, any unknown fear can haunt you. Additionally, your family life will remain normal, but you must refrain from getting into an argument or fight with your siblings, and should instead try and improve the situation. At this time, you need to remain careful about money transactions, as this transit is likely to be economically unfavourable for you. Some natives of this sign can take out time from their busy schedule, go and meet their friends, and plan a trip with them. Students need to understand the importance of time, which is why you should stay away from friends who waste your time. Make friends who follow the right path and show you the right way as well.
Remedy: Feed green grass or fodder to the cow.
Leo
Mercury will make its transit in the second house of your kundli. This planetary movement will prove to be auspicious and fruitful for Leo natives, and during this time, happiness will knock on your door. You will spend glorious time with the members of your family and your face will glow with contentment by looking at the happy faces of your family members. You need to remain alert in matters related to money and transactions, although looking from a financial point of view, time seems favourable. As a result, some natives of Leo sign will attain monetary gains. Talking about your social life, your communicative skills will become better due to the effects of Mercury, and you will become capable of attracting people due to it. This transit can prove to be rather fruitful for students, as they attain desired results in competitive exams they earlier appeared for. Those who are married but live separately and far away from their life partner can get the opportunity to meet and get together.
Remedy: Worship younger girls (kanya pujan).
Virgo
In comparison to other signs, your sign can get majorly affected, as Mercury transits in your sign, i.e., your first house. With the placement of Mercury in your Lagna house, you may have to struggle a lot although, your income will improve, and business is likely to flourish and expand as well. Your way of speaking can become rude during this time, and as a result, you can unknowingly hurt someone with your words. You are advised to remain alert in your social life, as there are chances of you getting presented with a fictional reality instead of the truth by your opponents. Hereby, act accordingly. Time is favourable for money related matters, hence do not worry about the inflow-outflow of money. Travelling or going on a trip doesn't seem to be a good idea for you during this time. If it's not important, it is best to postpone the idea. As for student natives of this sign, if you want to perform well in your studies, you must set a time table and study accordingly.
Remedy: Chant the mantra: 'oṃ brāṃ brīṃ brauṃ saḥ budhāya namaḥ / ॐ ब्रां ब्रीं ब्रौं सः बुधाय नमः'.
Libra
For Libra natives, this transit is taking place in their twelfth house. In this duration of transit, your opponents can become active and plan and plot against you. Therefore, you need to remain alert from your opponents and evaluate every move well before going forward, otherwise there are chances of you getting into a major trouble. On the other hand, your financial side doesn't look that flourishing, and you may spend your money on unnecessary items. You are advised to take care and remain aware when carrying out any monetary transaction. Natives who are either married or in love need to act politely and remain courteous towards their spouses and lovers respectively. Your disappointing behaviour can break you apart and affect your relationship negatively, which is why you are advised to be nice. Students of this sign will remain serious in their studies but constant distraction can put them in trouble. Hence, you are advised to practise Yoga and Meditation in order to increase your focus and concentration.
Remedy: Present a gift to your paternal or maternal aunt (chachi/bua/mausi) or sister.
Scorpio
The eleventh house of your kundli will be occupied by the planet Mercury. According to the Kalpurush Kundli, this house is governed by Aquarius and also called as the Labh Bahava or the house of profit. Mercury's transit in this house is auspicious for you. Hence, your financial side will become stronger and you are likely to attain profits and monetary gains. Working natives will reap the fruits of their hard work during this time. As a result, they will remain satisfied and pleased. On the familial front, things will remain harmonious and there will be a sense of peace prevailing among the members. Your health will also improve and remain good. You can plan an outing or trip with your family members in order to make the best of this time. During this time, you can actively take an interest as well as participate in religious activities and carry out donations. Overall, the transit of Mercury will prove to be auspicious for Scorpio natives.
Remedy: Donate green grams/whole moong beans (Sabut Moong) on Wednesday to curb the malefic effects of planet Mercury.
Sagittarius
The transit of Mercury is taking place in the Karma Bhava or the tenth house of your zodiac sign. The presence of Mercury in this house will bring positivity in the lives of natives. Those who are employed can get to hear good news within the workplace in this duration and if you have been associated with an organization for a long time, then there are chances of promotion and a hike in your income. Businessmen can also plan to expand their business in this duration. Your intellect and wisdom will increase and your opponents will feel scared to come in front of you or cross your path. Positive changes will be observed in your health. You will find yourself mentally refreshed and rejuvenated during this time. On the familial front, there will be an increase in your comforts and luxuries, and your social circle will increase. Students may find it interesting to study the subjects they feel they are weak in.
Remedy: Donate green cardamom on Wednesday.
Capricorn
The Ninth house of Capricorn natives will be occupied by Mercury during its transit. This is also known as the house of Dharma, and signifies religion, luck, and relations with the Guru or teacher. This transit of Mercury can give rise to some troubles and tensions, some of which can affect you mentally. You will be seen strengthening your financial side, but you won't succeed in accumulating more wealth during this time. Therefore, you are advised to think well before taking any money related decision, and not rush. Hence, before investing your money in share market, or real estate or even lending it to anyone, take the advice of an experienced person and research well. Try to strengthen your bond with your siblings in this duration. Natives who are planning to travel in this duration need to remain alert about their belongings as well as health. However, these travels will prove to be monetarily beneficial and luck will favour you in the end. Students must seek the help and assistance of their teachers in order to gain proper knowledge about a subject.
Remedy: Install Budh Yantra on Wednesday.
Aquarius
Mercury will make its transit in the eighth house of your kundli. This planetary movement can prove to be beneficial for Aquarius natives. There are chances of your economic side becoming strong and powerful, and you may gain from the plans and schemes made in the past. Students who have already appeared in the competitive exams and awaiting results are likely to gain a favourable and desired outcome during this time. On the other hand, employed natives will also remain happy and content in this duration, and will be satisfied with what they have achieved. Within your workplace, your work may get appreciated. Moving on, harmony will prevail in the family, you will take care of your family members and their needs. Social life will be better, but you need to remain aware of such people who act as your well-wishers in front of you but talk against you behind your back. Do not trust anyone blindly, and analyse and judge their actions before sharing your secrets with them.
Remedy: Wear the Vidhara Jadi tree root on your right hand or around your neck.
Pisces
Mercury will make its transit in the seventh house of your zodiac sign, which represents one's marital life and partnerships in life, and can be evaluated to learn more about this aspect. The placement of Mercury in this house isn't considered auspicious. During this transit, your health can deteriorate, and you can find yourself mentally weak as well. Therefore, you must not be negligent towards your health and increase the amount of physical exercise and movement you do, in order to remain fit and fine. If you want to strengthen your financial aspect, then you should consult your life partner or an elder person in your family. Pisces natives who are in the field of business will see favourable outcomes and profits due to this transit. Students should read the biographies of great personalities during this period and make positive changes in their lives. They need to learn from the leaders and apply their philosophies in life to succeed.
Remedy: Feed green grams/whole moong beans (Sabut Moong) to a cow.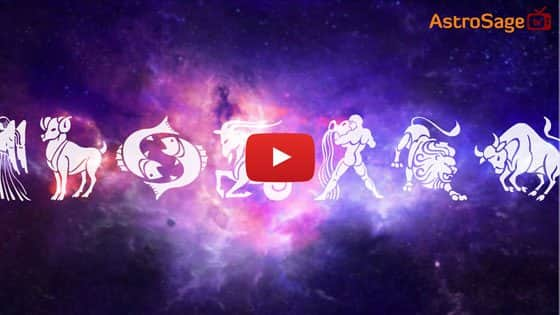 Buy Gemstones

Best quality gemstones with assurance of AstroSage.com
Buy Yantras

Take advantage of Yantra with assurance of AstroSage.com
Buy Feng Shui

Bring Good Luck to your Place with Feng Shui.from AstroSage.com
Buy Rudraksh
Best quality Rudraksh with assurance of AstroSage.com