Venus Transit in Scorpio (11 November, 2022)
Read predictions on Venus Transit in Scorpio on 11 November 2022; Friday and find out what major transformations are in store. What will this transit bring for your professional life? Will you find your soulmate during Venus Transit in Scorpio? What other changes are aligned for you? Find answers to all these questions in this special article.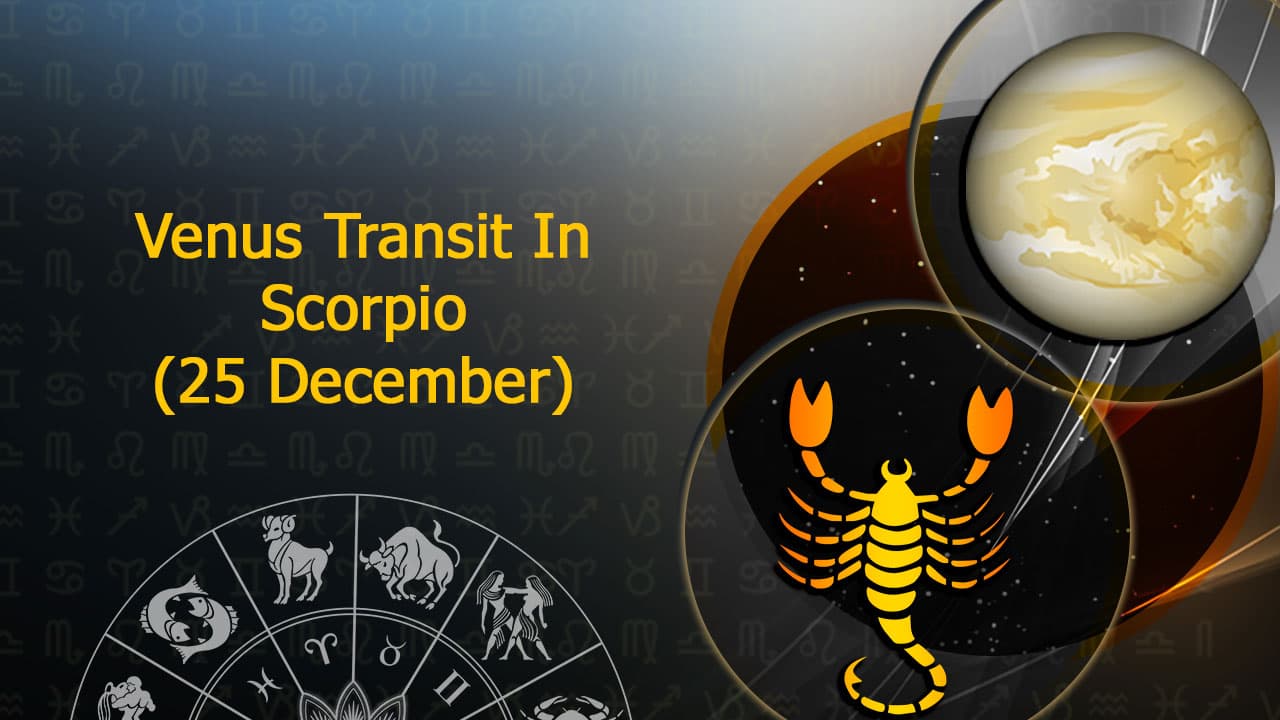 Venus, also known as Guru Shukracharya of Daityas is transiting in the Scorpio sign from its own sign of Libra. Scorpio is the 8th sign of our zodiac and it is the watery sign and controller of the tamasic energy in our body. Scorpio sign is the most sensitive sign among all the zodiac signs. It is the sign of extremities and controls ups and downs and constant change in our life. It represents hidden and deep dark secrets of our life. Scorpio sign is also the karak for mineral and under land resources like petroleum oil and gas sector, gemstones also. It also represents accidents, injuries, surgeries in our life.
Venus Transit in Scorpio: Timing
Venus transit in Scorpio is taking place on 11 November 2022 at 19:52. It's the female planet having the lordship of two zodiac signs Taurus and Libra. In general Venus represents-wealth and prosperity, joy, attraction, beauty, youthfulness, love relationship and desires, satisfaction from love in our life. It is also the karak for creativity and arts including music, poetry, designing, precious stones and luxury items.
Despite being so extremely opposite in nature these two energies have many things in common. So moving further lets see how Venus transit in Scorpio will impact the lives of all zodiac signs in some or the other way.
हिंदी में पढ़ने के लिए यहाँ क्लिक करें: शुक्र का वृश्चिक राशि में गोचर
ARIES
For the Aries natives, Venus rules the second house of family, finances, speech and seventh house of life partner. And now it's transiting in the eighth house of sudden happenings, secrecy and occult studies. It also shows your joint assets with your partner and for Aries natives as mentioned- Venus is second and seventh lord and now while transiting in the eighth house. It is aspecting its second house so here it makes a very huge chance that you can make some joint investment with your partner during this time which will prove fruitful for you. If you were planning to start learning something in occult science like vedic astrology or Tarot reading it's a very good time for that. You just need to be conscious about your and your partner's health so eat good food and maintain hygiene during Venus Transit in Scorpio.
Remedy -Chant 'Om Shukraya Namah' 108 times a day.
TAURUS
Dear Taureans, Venus is your lagna lord and sixth house lord transiting in your seventh house of marriage, life partner and partnership in business.This is a very good placement for Venus. Here it will give a very beautiful relation to the Taurus natives. The love and warmth in your relationship will enhance and you may get the opportunity to spend quality time on dinner dates with your spouse. There are chances that you may get involved in fights with your partner over pitiful things but it proves fruitful only to spice up your relationship during Venus Transit in Scorpio. Venus transit in the seventh house draws the scenario of marriage therefore Wedding bells can ring for those eligible for getting married. Long term relationships can take a decisive turn. So stay tuned and alert. Those who are into partnership firms will have an auspicious time. The fortune will be in your favor and you will get good results in all your dealings. And the venus aspecting the lagna will make you cheerful and loving. You will pay attention towards your looks and transform into a pleasant personality.
Remedy- Keep a rose quartz stone in your bedroom.
GEMINI
For the Gemini people, Venus is the ruler of the fifth house and twelfth house and is transiting in the sixth house, the house of enemies, health, competition and maternal uncle. So due to Venus Transit in Scorpio you can face some sort of health issues during this period. You may suffer from stomach and hormonal imbalances and eye troubles. Some allegations can try to hinder your image so avoid secret affairs/extramarital affairs; otherwise there would be serious repercussions. Hence married natives are suggested to stay away from such activities in order to avoid such allegations and keep a low profile to bypass this period successfully. Venus is also aspecting your twelfth house so there are chances that you may spend money on traveling.
Remedy- Drink lemon water every morning.
CANCER
For Cancer natives Venus is a good planet with the rulership of fourth house and eleventh house and now it's transiting in the fifth house of education, love relations, and children. So for the Cancer students who are in the field of designing, creativity, poetry will be filled with creative ideas and will flourish during this transit. According to Venus Transit in Scorpio those in love initially may face some ego problems or clashes but at last they will experience strong feelings for their partners and may even decide on tying the knot. Single people who belong to this zodiac sign can also expect to find their soulmates. If you are planning to have kids, cancer ladies it's the right time as Venus being the planet of fertility transiting in your fifth house will make you more fertile and increase the chances of conceiving. Overall it's a good time for Cancer natives.
Remedy- Worship Goddess Lakshmi and offer her five red flowers on Fridays.
LEO
Venus is the lord of the third house and tenth house for Leo natives and now Venus would transit in your fourth house and fourth house which represents your mother, domestic life, home, vehicle, property so this transit of venus in your fourth house will increase the luxury in your home you can buy luxury vehicle or some other luxury item for your home. Your family atmosphere will be good. Your relationship with your mother will be full of love and affection. But you just need to be alert for her health during Venus Transit in Scorpio. There are chances that you can start working from home that will allow you to spend more time with your family. You can even start some business from home with your younger sibling.
Remedy- Chant or Meditate on the Venus Mantra daily during the Venus' Hora.
VIRGO
Dear Virgo natives Venus is a friendly planet for you. It governs the second house of wealth under the sign Libra and ninth house of luck with the sign of bull that is Taurus. And now Venus is transiting in your third house of siblings, hobbies, short distance travel, communication skills which will increase creativity in your writing skills etc. So the people who are into writing, fine arts and literature will be more creative during this time. A third house also indicates your younger sibling so at this time your relationship with them will be deep rooted. And Venus is also your ninth lord shows that during Venus Transit in Scorpio you can suddenly or secretly plan some short distance pilgrimage also.
Remedy- Grow white flowers at your home on Friday and nurture them.
LIBRA
Dear Libra natives Venus is your lagna lord and 8th house lord transiting in the second house of the family, savings and speech. Venus Transit in Scorpio is a very favorable time in terms of secret savings and you will witness abundance in your finances. Also there will be a sudden increase in your sources of income. If planning to make any long term investments then time is favorable for you but you are advised to do it jointly with your partner.Those who are staying away from the family have bright chances of suddenly visiting your natal places and spending joyful time with the members of the house. Women may also face some problems related to hormones or menopause. You are advised not to invest in a speculative business as you may face sudden losses.
Remedy- Wear good quality opal or diamond crafted in gold in your right hand little finger to gain auspicious results of planet Venus.
SCORPIO
Dear Scorpions Venus is your twelfth lord and seventh lord transiting in your Lagna/First house. This is the time when you can totally transform yourself in terms of health and looks. During this time you can spend heavily to get a new look for yourself. Your seventh lord coming to your Lagna and aspecting the seventh house will keep love and marriage related matters blossoming and you can even plan some luxurious foren travel with your partner. And if you are not married till now you may meet the person of your dreams during Venus Transit in Scorpio. If you are in the export-import business of luxurious items then you can make a good profit during this time.
Remedy- Using lots of perfumes and fragrances every day especially the Sandalwood aroma will bring auspicious results.
SAGITTARIUS
Venus rules the sixth house and eleventh house for Sagittarius natives and now it is transiting in the twelfth house of foreign land, expenses, losses so during this time you need to be a bit alert as you may end up in doing a lot of expenditure on fulfilling your desire or socializing. There can be some favorable long-distance journeys that can lead to professional growth. If you are in the export-import business or working in a MNC then you will get good results. As Venus is also aspecting your sixth house of competition and if you are competing for something creative like singing, dancing etc. You will get creative ideas for that. Just avoid taking some sort of loans during Venus Transit in Scorpio.
Remedy- Worship Goddess Webhav lakshmi and offer her prayers on Fridays.
CAPRICORN
For Capricorn natives Venus is the yoga karaka planet it rules the fifth house and tenth house and now it's transiting in the eleventh house of financial gains, desire, elder siblings , paternal Uncle. Venus in general represents wealth and luxury so this is a very good time in terms of sudden financial gains. Your secret deep rooted desires will come true. Your seniors at your work will recognize your efforts and you can get a salary hike. You will be successful if you are working in the fashion, designing, entertainment and media industry. Your reputation in your social circle and society will increase. People will look up to you for advice and also prefer being in your company.And from the eleventh house venus is also aspecting your fifth house of education, love relations, children so your romantic relationship will flourish, you will get the happiness from your kids and the students who are in creative or designing field can take full benefit of Venus Transit in Scorpio for their growth.
Remedy-Wear cream or pink color clothes on Fridays and worship Goddess Lakshmi.
AQUARIUS
Even for Aquarius also, Venus is a Yogakaraka planet; it rules the fourth house and ninth house for Aquarius. And now it is transiting in the tenth house of profession. So Venus' transit here in the sign of scorpio will give you new opportunities in the field of research and design. During this time you will be dynamic in your efforts and will find success in your career. All your hardwork and research will be recognized by your seniors and you can get promoted as well. Your luck will be in favor of you during Venus Transit in Scorpio. From the tenth house it is also aspecting your fourth house. So it can be a good time to buy a new vehicle or any luxury item for your home. You can also spend some money in conducting some religious pooja in your house.
Remedy- Worship Goddess Vaibhav Lakshmi and offer her red flower on Fridays.
PISCES
For Pisces Venus owns the lordship of their third house of siblings and eighth house of mysteries and now transiting in the ninth house of drama, father, long distance travel, pilgrimage, luck. So the Luck factor would prevail in every area of life. For students it's a very good time for higher education. Sagittarius native will get the Support of their father, Guru, Mentors.You may get inclined towards occult sciences at this time. From the ninth house Venus will be aspecting the third house at this time. You will have excellent communication skills, and you will be successful if you are working as counselor or mentor during Venus Transit in Scorpio.
Remedy- Donate white sweets in the temple on Fridays.
We hope you have liked our article. Thank you for being an important part of AstroSage. Stay tuned for more interesting articles.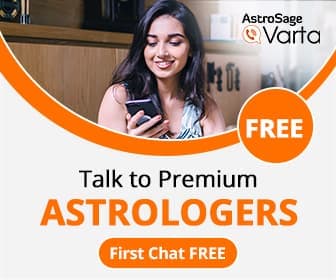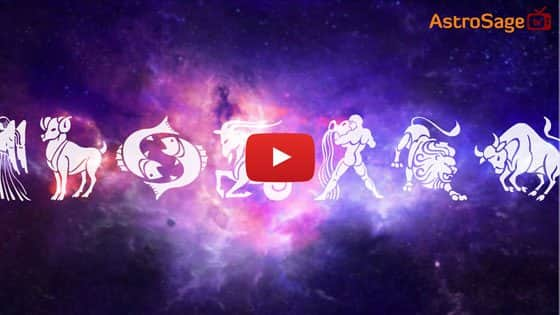 Buy Gemstones


Best quality gemstones with assurance of AstroSage.com
Buy Yantras


Take advantage of Yantra with assurance of AstroSage.com
Buy Feng Shui


Bring Good Luck to your Place with Feng Shui.from AstroSage.com
Buy Rudraksh

Best quality Rudraksh with assurance of AstroSage.com