Sun Transit In Cancer (July 17th, 2023)
Sun Transit in Cancer will take place on 17th July 2023 at 4:59 AM. After leaving the sign of Gemini, the Sun will transit into the sign of Cancer on 17th July and will remain there until 17th August 2023, 1:27 PM, after which it will enter its sign, Leo. The ruler of the Cancer sign is Moon, who is a friend of the Sun. This one-month transit of the Sun will have different effects on the lives of various individuals. The Sun is a fiery planet, whereas the Cancer sign is dominated by the water element. The Sun Transit in Cancer will prove to be significant in influencing the lives of people born under different zodiac signs.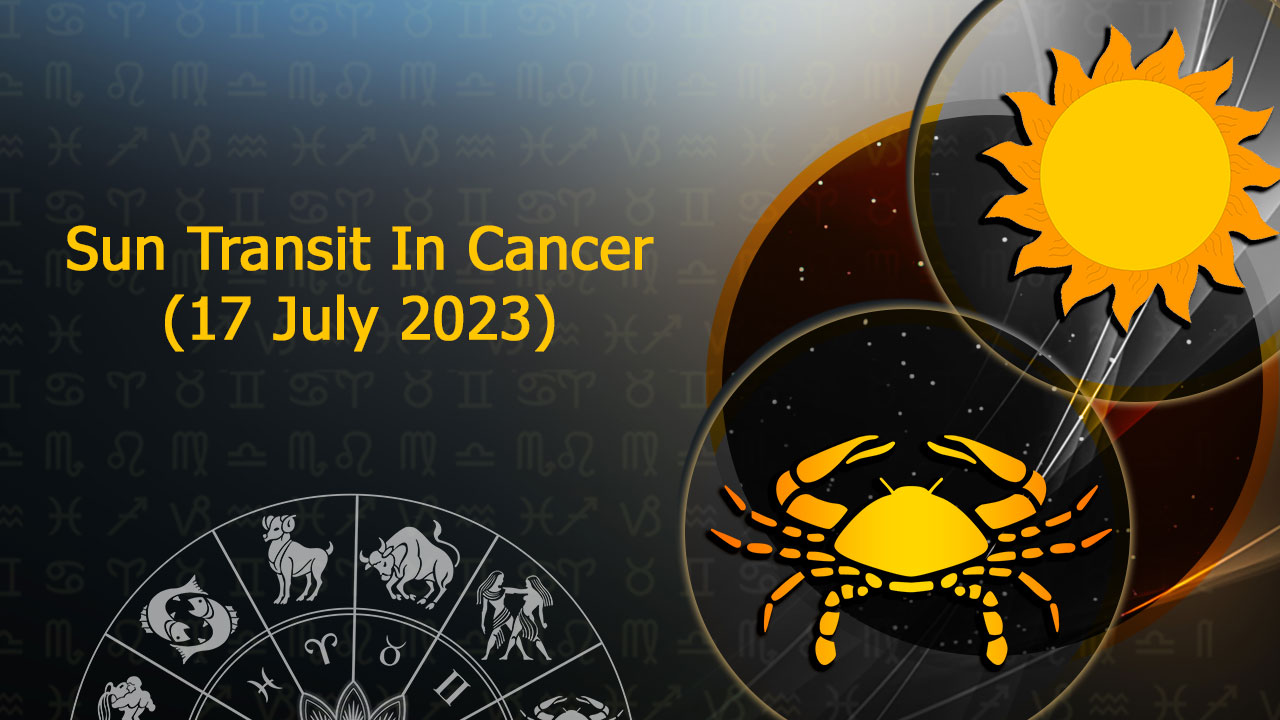 हिंदी में पढ़ने के लिए यहाँ क्लिक करें: सूर्य का कर्क राशि में गोचर
All The Solutions To Your Future Problems Can Now Be Answered By Our Expert Astrologers!
The Sun is regarded as the primary deity that directly provides life and light energy to the Earth without which, life on Earth would not be possible. In Vedic astrology, the sun is given the highest significance and is considered the most important planet often called the king of planets. The Sun's light not only illuminates the Earth but also provides light to other planets in the solar system, and all planets revolve around it. The Sun is believed to be a symbol of the soul and the universe. Its blessings are said to bring people royal favors, government jobs, and opportunities to work in the government sector. The Sun has a significant influence on important positions, including the government, the Prime Minister, and the Cabinet.
Vedic astrology suggests that the Sun's movement into various zodiac signs every month creates varying weather patterns. A strong Sun placement in an individual's birth chart is linked to a robust immune system, a good relationship with their father and the government, and the potential for success and fame. Conversely, a weak Sun placement is thought to adversely affect a person's health and make them susceptible to various issues. With the Sun transitioning to its friend, the Moon's zodiac sign, it is worth exploring how this will impact each zodiac sign.
The Predictions In This Article Are Based On Moon Signs. Know Yours Here: Moon Sign Calculator
Aries
The horoscope prediction for Aries individuals indicates that their zodiac sign is ruled by the Sun, which governs their fifth house. The Sun transit in Cancer is expected to bring good news for their career, with favorable circumstances predicted. This may lead to additional progress and advancements for those working in the government sector, while private sector employees could experience improvements in their rights and obtain higher positions. In addition, there is a possibility of achieving desired jobs and success in their undertakings during this period. Aries people involved in businesses could also make a name for themselves during this time.
However, some family problems are likely to persist during this period. Disputes and aggressive behavior could lead to tension among family members. Despite this, Aries individuals may find joy in buying new things, although it is better to postpone purchasing a new vehicle for some time.
The horoscope prediction also warns Aries individuals to take care of their health during this period. Health issues such as high cholesterol and acidity may arise, which could lead to chest pain. Hence they are advised to prioritize their well-being and seek medical attention if needed.
Remedy: The natives of Aries are advised to chant the Gayatri Mantra every day.
Taurus
For those who are born under the Taurus zodiac sign, the upcoming transit of the Sun through your fourth house, ruled by the fourth house, may bring about changes in your professional and personal life. Specifically, the Sun transit in Cancer indicates a potential for a job change. If you have been considering changing jobs, this is a favorable time to do so and you may find success in securing a new and beneficial position. This transit may also result in a job transfer for those whose jobs are transferable.
Additionally, this transit may bring positive changes for those in business. It is a favorable time to implement new marketing and sales strategies which can lead to an increase in business and your reputation in the market.
On a personal level, this transit may lead you to make some tough decisions. You will have a clear and firm stance on these decisions and may influence family members. However, be mindful of how you communicate your decisions as your speech may become harsh, leading to less communication or trouble in communication with relatives. It is important to avoid emotionally hurting them.
This transit may also bring opportunities for travel with family members or for athletes to gain recognition and for those involved in the sports business to earn profits. Additionally, buying and selling property may be beneficial during this transit.
Remedy: The natives of Taurus are advised to respect their father and seek his blessings by touching his feet every morning.
Gemini
Gemini individuals will receive significant support from their siblings due to the Sun transit in Cancer, particularly in the second house. Their brothers and sisters will lend a helping hand in all aspects of life, including financial assistance if needed. Additionally, friends will also be very supportive, and they will step up to help in every way possible. This will increase the trust and confidence Gemini natives have in their friends.
Those who are employed in the government sector will have an excellent chance of gaining financial benefits and a salary increase may be expected for those working in jobs. If Gemini natives are engaged in business, this transit period will yield favorable outcomes as well, based on their efforts.
The financial gains during this period will be substantial, but there may be some stress in personal life due to increased tension among family members. Gemini natives should avoid being too assertive and should try to avoid conflicts and arguments, as they could lead to negative consequences. Additionally, some physical health issues, such as eye pain, mouth sores, and dental problems, may arise, so it is important to be mindful of one's health.
Remedy: The natives of Gemini should offer water to the Sun every day.
Cancer
Individuals born under the Cancer zodiac sign have the sun as the ruling planet of their second house. During the Sun transit in Cancer, the effects will be most prominent for those with this zodiac sign as the sun is moving through their sign. The transit is expected to produce favorable results for Cancer individuals, who may be prompted to focus on their well-being and adopt new routines to maintain their physical health, such as beginning a regular exercise routine or taking morning walks.
However, this transit may also lead to the emergence of strong emotions, which could cause difficulties in interpersonal relationships. As a result, Cancer individuals should avoid giving in to feelings of anger or frustration that may arise during this time. The natives of Cancer need to take care not to allow stress to accumulate in their marriages. This Sun transit in Cancer could bring about positive outcomes in business, with the potential for significant growth in trade and a boost in networking opportunities.
Those with jobs may become more active and be recognized for their contributions during this time. Ancestral businesses could benefit greatly from this transit. To make the most of this period, Cancer individuals should make decisions with a calm mind and avoid becoming excessively anxious or restless, which could negatively impact their blood pressure. Overall, this transit is a beneficial time for Cancer individuals to focus on self-care and seek out new opportunities for professional growth.
Remedy: The natives of Cancer should recite Suryashtak daily.
Leo
Leo individuals are ruled by the Sun, and when the Sun transit in Cancer takes place, their ruling planet will transit through their twelfth house. This transit is expected to be beneficial for those who have been dreaming of traveling abroad, as it can bring opportunities for overseas travel. For individuals who work for international companies, this transit can provide them with the chance to travel abroad for work-related purposes and gain financial rewards. Those who are already living abroad may see an increase in their profits during this period.
However, it is crucial to be mindful of expenses during this time. If spending is not controlled, it could lead to significant problems. Leo individuals should also be cautious of their adversaries, who may try to damage their image, even if they cannot cause direct harm. Import and export business may see a boost during this period.
This Sun transit in Cancer can also bring opportunities for Leo individuals to travel with their families in their personal lives. However, they may experience exhaustion and a lack of physical energy, and it is essential to take care of their health and stay hydrated. During this time, Leo individuals may also receive some form of reward. Still, they need to be careful of their adversaries, who may try to harm their image. It is essential to stay vigilant and avoid conflicts during this period.
Remedy: The natives of Leo should chant the Surya Dev Beej Mantra regularly.
Virgo
The Sun rules the twelfth house for individuals born under the Virgo zodiac sign, and during this period, it will transit through the tenth house. This Sun transit in Cancer will bring favorable outcomes for Virgos. They will see improvements in their financial situation and experience an increase in wealth. Additionally, they will achieve great success in their business endeavors and have the chance to collaborate with new people.
Virgos will benefit from the support of wealthy and influential individuals in society and government, which will help fill their pockets. This period is especially positive for those employed in the government sector, as they may receive significant benefits from their work. Private sector employees may also be promoted to higher positions during this time and receive kind treatment from senior officials.
However, the transit may bring some stress to their love life, so Virgos should prioritize their relationships over their ego. The period is highly conducive to making new friends and engaging in social activities. Students born under this sign will excel in their studies and be more diligent in their efforts. During this transit, Virgos must be mindful of their health, particularly their digestive system and stomach, as they may experience some issues. To improve their health, Virgos should focus on improving their eating habits. Overall, this Sun transit in Cancer will prove to be highly favorable for the natives of Virgo, bringing success and positivity in various aspects of their lives.
Remedy: The natives of Virgo should recite the Ramayana every day.
Libra
The Sun is the ruler of the eleventh house for those born under the Libra sign. As the Sun moves through Cancer and enters its tenth house, it is likely to have a positive impact on their career. They will perform well above the expected level in their line of work, earning recognition and praise from their colleagues. This may also lead to opportunities for promotion and a salary increase. They will be viewed as a leader and gain respect and reputation within their team, but it is important to avoid becoming too overconfident.
If the Libra natives are involved in business, this Sun transit in Cancer is expected to bring great benefits, including networking opportunities with important individuals who can help grow their businesses. Their name and reputation will spread far and wide, and they will be more active in sales and marketing.
On the personal front, they will experience an improvement in their relationship with their father. His respect will increase, and he may even gain a good position in society, bringing pride to their family. However, due to your busy work schedule, the natives of Libra may appear detached from family responsibilities. Nevertheless, there are chances of them being able to purchase a new vehicle.
Although this transit brings positive developments, they may also have to navigate some family conflicts during this time. It is important to maintain a balance between work and personal life and prioritize responsibilities accordingly.
Remedy: The natives of Libra should perform Surya Namaskar regularly.
Scorpio
For the natives of Scorpio, the Sun is the ruler of their tenth house and will transit through their ninth house. The Sun transit in Cancer will lead to an increase in social status and recognition in society, and the natives will also actively participate in spiritual and religious activities. The transit may also introduce them to a new group of people, leading to a positive reputation and earning praise from others. However, during this time, they may face difficulties in their relationship with their father and his health may also be affected, so special attention should be paid to him.
In terms of career, this period is expected to be moderate with the possibility of job transfers and sudden changes within the department. This is a good time for the Scorpio natives to make changes in their job as their efforts may lead to success. In the business sector, transit will bring favorable results, especially in real estate, the travel industry, and government-related work. There may be some family tension during this period, but going on a pilgrimage with relatives, especially the life partner, can help alleviate the stress.
Additionally, their health is expected to improve during this transit period. It is advised to stay positive, focus on the opportunities at hand, and be mindful of the impact on relationships and family life.
Remedy: The natives of Scorpio should feed wheat flour to cows on Sunday.
Sagittarius
The Sun rules the ninth house for the natives of Sagittarius, and as the Sun transit in Cancer takes place, it will transit through their eighth house. Unfortunately, this is not the best news as this period may pose some challenges for their health and financial situation. During this time, they may experience health issues such as abdominal pain, high fever, and weakened immunity. It's also important to be cautious when investing in the stock market as they may suffer losses.
Moreover, this period may reveal some of their hidden secrets which could lead to defamation, hence, be careful. It is recommended to have patience during this time as you may face obstacles while completing tasks and should avoid making any major decisions. Additionally, you may become the target of someone's dirty politics, so it's best to avoid getting involved in others' conversations.
However, for the students involved in research work, this transit period may be beneficial and help them progress in their education. It may also bring success in the field of astrology. They will have the chance to analyze any object or situation. While their spouse may experience some health problems, you'll receive support from your in-laws.
Remedy: The natives of Sagittarius should recite Shri Aditya Hriday Stotra daily.
Capricorn
For the natives of Capricorn, the Sun rules their eighth house, but it's currently transiting through their seventh house, which could have a significant impact on their married life and business partnerships. If they are involved in a joint venture, they may encounter some uncertainty that they need to handle. Their business partner could be a source of trouble, which could ultimately affect your business.
As a result, it's crucial not to make any quick decisions during the Sun transit in Cancer, as they may result in financial losses. On a personal level, there may be some conflicts in your marriage. Your partner's behavior and your own behavior may clash, leading to misunderstandings. It's important to address any issues as soon as possible. If you're planning to get married, be prepared for a more extended waiting period.
Remedy: The natives of Capricorn should offer water to the plants with red flowers.
Aquarius
The natives of Aquarius are ruled by the Sun in the seventh house. The Sun transit in Cancer will take place in the sixth house, turning it into an enemy. This may cause the Aquarians to face stress in their married life, and their partner's health and behavior may decline, leading to a decrease in love between them.
However, their enemies will be defeated, and they will emerge victorious over them, as their enemies will not have the courage to confront them. This transit is favorable for love relationships, providing an opportunity for the Aquarius natives to be close to their beloved.
The Aquarians will have extra expenses during this time, but they may also get the chance to travel abroad. If they have a job, they may achieve good success in their career. They are skilled in argumentation, but it is best to avoid unnecessary arguments during this time to prevent conflicts. For the natives who run their own businesses, this Sun transit in Cancer will prove to be moderate.
Remedy: The natives of Aquarius should donate copper utensils on Sundays.
Pisces
The Sun transit in Cancer will take place in the fifth house for the natives of Pisces, specifically in the area of romantic relationships. During this period, it is essential for them to be mindful of any disagreements or conflicts that may arise with their partner, as they can potentially damage the relationship. In order to avoid this, it is important to make an effort to communicate effectively and not misinterpret each other's actions. Trust is a key component in any relationship, and it is crucial to maintain it during this time. Additionally, it is advisable to refrain from taking on any new debt and prioritize paying off existing debts as much as possible.
This period of Sun transit in Cancer may also bring about changes in career, such as leaving an old job and securing a new one. There is a chance of financial growth and wealth accumulation during this time. Students born under the Pisces zodiac sign can expect favorable outcomes, as their hard work is likely to pay off with good grades. For married individuals, there will be a strong support system from their partners. Furthermore, there will be positive news from children, and it is important to avoid being overly critical of them, as it may cause unnecessary tension in the bond.
Remedy: The natives of Pisces should feed jaggery to a bull on a Sunday.
We hope you liked our blog. Thank you for becoming an important part of the AstroSage family. For more interesting blogs, stay connected with us!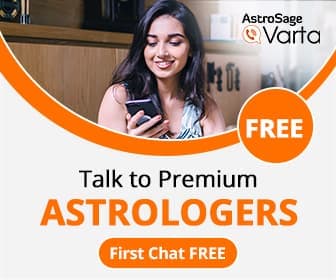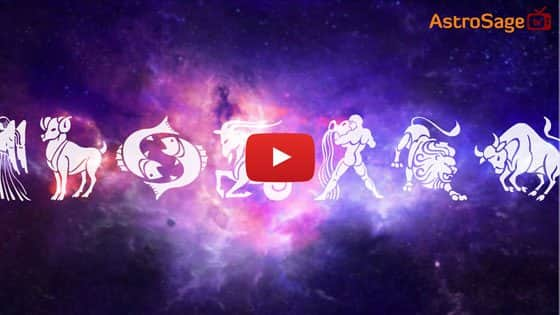 Buy Gemstones


Best quality gemstones with assurance of AstroSage.com
Buy Yantras


Take advantage of Yantra with assurance of AstroSage.com
Buy Feng Shui


Bring Good Luck to your Place with Feng Shui.from AstroSage.com
Buy Rudraksh

Best quality Rudraksh with assurance of AstroSage.com