Mercury Rise In Aries (31 March 2023)
Mercury Rise in Aries will take place on 31 March 2023, at 14:44 hours. In this regard, we, at AstroSage, strive hard to bring forward slightest of the changes in planetary movements and aspects in the celestial sphere in the form of blogs and articles for our readers to gain a comprehensive understanding of this astrological phenomenon and its impact on all 12 zodiac signs. Learn more about the time and date of this Mercury Rise In Aries, and in-depth predictions and remedies for each of the 12 zodiac signs!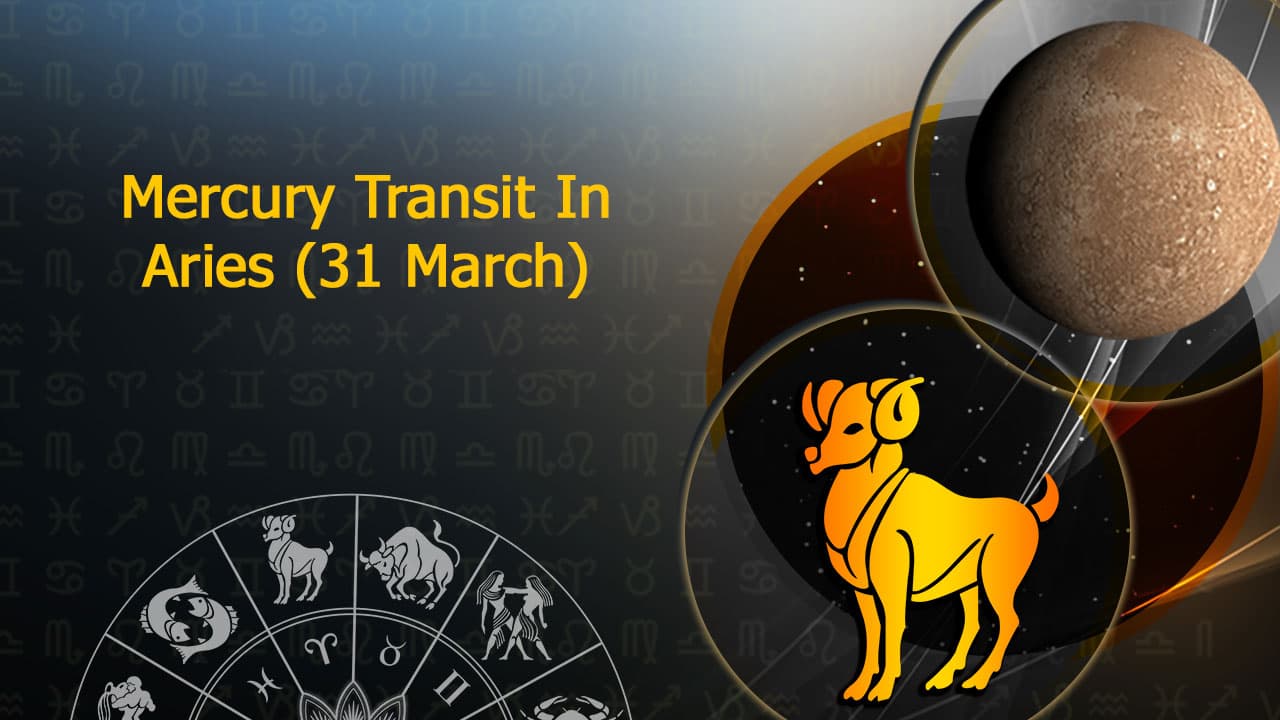 Know The Impact Of Mercury Rise On Your Life From Best Astrologers On Call!
Mercury In Astrology
Mercury is intelligent and curious in nature, with excellent reasoning ability and interpersonal communication skills. Mercury is considered a 'Prince' amongst all the planets. If negatively placed in someone's horoscope it can make you indecisive, give anxiety and clouded thoughts and health or speech related problems such as a malfunctioning nervous system, stammering, dumbness. As per the celestial sphere or our zodiac system Mercury has the rulership of two zodiacs namely Gemini and Virgo. It controls our intelligence, memory, learning ability, speech, communication, nervous system, and communication. Mercury is a Karaka or significator of commerce, banking, education, communication, writing, books, media, journalism, counseling, business, transport, etc.
Mercury Rise in Aries: Date & Time
Mercury, like all other planets in astrology, transits from one zodiac to another in approximately a month. During its transit Mercury, like all other planets rises in that sign, goes through combustion and retrogression all within that one month of its transit in a particular zodiac. On 31st March, 2023, at 14:44 Mercury will rise in Aries. This sign signifies initiation, courage, boldness, etc. This transit will be a fruitful time for professional dancers, singers, music directors, counselors, stock market brokers, writers, journalists, software engineers, etc. But being specific for the native the effect of Mercury rise in Aries will depend upon its placement, aspects and dignity in the natal chart of an individual and the Dasha the native is running in during that period.
हिंदी में पढ़ने के लिए यहाँ क्लिक करें:बुध मेष राशि में उदय (31 मार्च)
The Predictions In This Article Are Based On Moon Signs. Call the best astrologers on the phone and know in detail about the impact of Mercury Rise in Aries on your life.
Aries
Mercury Rise in Aries will help you in quick decision making, sharp intellect but will give an aggressive speech, particularly to Aries natives as their ruling planet is Mars and that will only aggravate their aggressiveness even more as Mercury and Mars are inimical to each other. This event will help Aries natives concentrate and deliver their tasks with an increased gusto. This is a good time for exam preparations and also for people looking to go for higher studies. Your efforts will give you positive results.
This will be a good time for people like Journalists and Stock market brokers as they will be able to make decisions quickly and be able to debate and put across their points better. This is also a good time for people involved in writing, marketing, counseling, etc. People engaged in marketing, finance, etc. This is the time when your skills, hobbies, self will, self efforts and your way of communication would have a profound impact on the native's personality.This may not be a good time for finances as your expenditure could increase and you will not be able to save during this period. You are advised to take care of your health as rising pressure at work or as a result of your aggression headaches, anxiety, etc could be experienced.
Remedy: Chant Hanuman Chalisa and chant the Beej Mantra of Mercury (Budh)
Taurus
Mercury Rise in Aries will be in the 12th house for Taurus natives. Mercury is an important planet for Taurus natives but due to it being in 12th house they could possibly experience some delays. Students will find it difficult to concentrate on studies and this will lead to frustrations and missing important deadlines. People looking for higher studies may face delays. People involved in export-import business could face troubles with receiving money from overseas.
People looking to settle abroad could get some positive news. For people working in private jobs you could face minor issues or troubles during this period while traveling abroad for work. It could be a suitable time for doctors. Love relationships could be in trouble as arguments and conflicts will disrupt your mental peace. There could be a separation too as your partner could settle abroad during this time or travel for work and be busy. Expenditure will increase so finances will definitely take a hit and savings may drain out so keep a check. Health issues like allergies, respiratory issues could trouble you.
Remedy: Recite the beej mantra of Budh (Mercury) 108 times daily
Gemini
Mercury being the lord of the ascendant and the 4th house will be placed in the 11th house. This is a good placement of the Ascendant lord. This will be a good time for professionals as growth and success may be as per your expectations or desires. Business deals and new ideas may also be successful during this period.
Your finances will come in slowly and growth will be steady. You are bound to put your creativity to use to achieve your goals. Love life will be steady with a few arguments. Health issues like a bit of anxiety or mood swings may trouble you.
Remedy: Wear green clothes often and feed soaked green gram to birds
Cancer
Mercury Rise in Aries will be in the 10th house of Career for Cancer natives. This will be a slightly better time for students as they would be able to put their sharp intelligence to optimum use and put efforts in the right direction. For professionals this would be a good time as they will feel the enthusiasm to get going and achieve success. This will be a good time for people traveling abroad for work and people doing business overseas.
This is a time when you could convert your hobbies into a full time career. This is a good time for someone working in the Government or Law. This could also be a time to flourish for people who use communication as a means of profession such as counselors, educators, teachers, etc. You need to be careful in terms of health as issues such as asthma, palpitations, stress, etc can take you down for a while.
Remedy: Light a cow ghee diya on the tulsi plant daily and worship the Tulsi daily.
Leo
Mercury rise in Aries will be in the 9th house (bhagya sthaan) for Leo natives. Mercury is a benefic planet for Leo natives and Mars too. This will be a good time for students looking to travel abroad for higher studies as 9th house is connected to higher studies and abroad travel also. It will be a good period for business owners who are running their family businesses.
If you are engaged in politics or you are a teacher, preacher, healer, etc this time would be favorable to you too and you will communicate responsibly and in a way which can have a positive influence on others. You may even plan a trip abroad or a long distance trip with your partner. You will experience financial abundance and will be able to save as well. There could be an increment in your finances. Watch out for your father's health or any older person in the family such as grandfather, etc.
Remedy: Refrain from consuming alcohol and meat and perform havan at home.
Virgo
Mercury is the ascendant lord and the 10th house lord for Virgo natives and will rise in Aries in the 8th house. Mercury in the 8th house will make the native knowledgeable and research oriented, hence this is a good time for researchers and scholars, scientists, astrologers, etc. If negatively placed in an individual's horoscope it could deviate you from your goal. This period could bring some changes maybe within the organization, a change of profile or a change of job.
This is also a good placement for people related to the occult. Your work environment could also be chaotic or unusual. Your way of dealing or communicating with bosses, authorities, and other people at work could be very direct as Mercury is in Mars's house and will lose its softness to a certain extent so it could land you in trouble. Choose your words wisely.
Remedy: Feed green fodder to cows, make donations to eunuchs.
Libra
Mercury will be posited in your 7th house. Mercury in 7th house in Aries may spell trouble for your married life or could create distance between you and your partner as well as communication gaps as the 12th house lord gets associated with the 7th house. It could also be that during Mercury Rise in Aries, you may be involved in a lot of religious practices with your partner or would associate yourself with a spiritual guru as Mercury is the 9th house lord.Though it will support business owners and working professionals too by improving their decision making ability and communication skills.
As the 7th house is also the house of public, your reputation in the society may be well established and you may be able to influence people in positive ways. This will also depend on the placement of Mars in an individual's horoscope as Mars is the 7th house lord. Personal life for Libra natives would be smooth if they are smart enough to deal in relationships with tact.
Remedy: Worship the Tulsi plant and consume one leaf daily. Feed birds with rice and soaked grams.
Scorpio
For Scorpions, Mercury will be posited in the 6th house. Mercury is inimical to Mars and the lord of the 8th and the 11th house for Scorpio. Therefore, students who are trying to clear competitive exams may face hurdles and are advised to work hard as uncertainty would be at play with this position, however with the right efforts you will be able to crack competitive exams well. People working in the field of Law should make optimum use of this time as it will benefit you.
People in the medical profession may also see growth in their career. This could be a frustrating time for business owners and are advised to stay away from any conflicts with their partners or stakeholders as any argument may quickly turn into a legal battle. If there are any pending cases then the results may not favor you during this time. Be careful not to overspend. Health issues such as troubles related to the lower abdomen or nervous issues may create problems.
Remedy: Respect eunuchs and seek their blessings. Visit Hanuman temple daily.
Sagittarius
Mercury will be posited in your 5th house of love and romance during Mercury rise in Aries. Few individuals could get married or get serious commitment from their partners during this phase. Love life would mostly be stable. Students may face some distractions but with due diligence they can achieve good grades.
Professionals can get some good job offers or new opportunities to excel in their fields. People related to the creative fields would flourish as their imagination and thinking ability would increase. Business owners may crack new deals or venture into partnership business. Financial growth is on the cards.
Remedy: Worship lord Ganesha and offer Druva (grass)
Capricorn
Mercury will move to your 4th house during Mercury rises in Aries, being the 6th and 9th house lord. Professionals may have a smooth progress work wise during this phase though arguments or conflicts with co-workers at the office could cause some trouble for you.
Business may run smoothly for the large part of this phase. As Mercury is also the 9th house lord and rises in the 4th house you may feel the impact of your mother in your personality or your relationship with your mother may improve during this phase. Diseases could trouble certain individuals hence, regular checkups are advised. Finances would majorly be stable but you should keep a watch.
Remedy: Respect all females in your family and gift them some green coloured
Items.
Aquarius
Mercury rise in Aries will bring Mercury to your 3rd house. If students put in effort they will most definitely be rewarded with good grades. Professionals may have to put in a lot of effort to bag that one project they are eyeing or that promotion they want with all their hearts.
Your sincere effort may bear the fruits of your hard work. Business owners are advised caution while making a deal as there are chances you could be cheated. Neck or hands related injury or troubles could create issues for you. Caution is advised. Expenditure Love life could see minor arguments or conflicts that would be solved eventually so not much problem there.
Remedy: Feed any green vegetable or fruits to poor, young children
Pisces
Mercury rise in Aries will have the Mercury being placed in your 2nd house of finances. Mercury becomes the 4th and the 7th house lord for Pisces natives. Professionals can expect a salary increment during this period. You could also be promoted to higher positions.
Family business will mostly be profitable during this period and you will also be able to save money. You may now formally introduce your partner to your family if you wish to marry them. Finances during this period could be stable with promising gains. You could purchase property or land, vehicle,etc during this period.
Remedy: Keep a Budh Yantra in your homes and workplace.
We hope you have liked our article. Thank you for being an important part of AstroSage. Stay tuned for more interesting articles.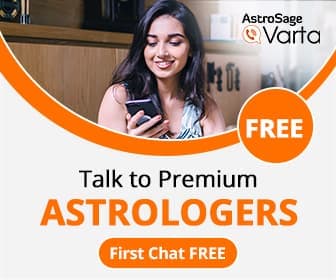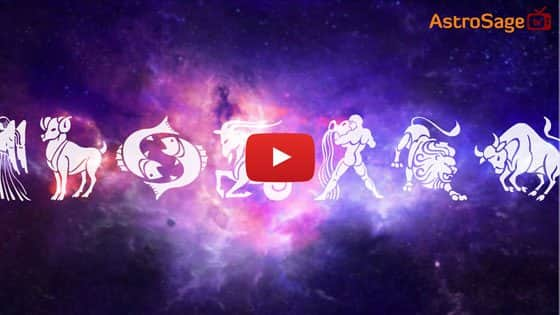 Buy Gemstones


Best quality gemstones with assurance of AstroSage.com
Buy Yantras


Take advantage of Yantra with assurance of AstroSage.com
Buy Feng Shui


Bring Good Luck to your Place with Feng Shui.from AstroSage.com
Buy Rudraksh

Best quality Rudraksh with assurance of AstroSage.com