Mars Direct In Taurus (13 Jan 2023)
Mars is a fiery planet. Mars and the Sun control all the fiery substances of our body. It is vitality, physical strength, dedication, motivation to do anything, and energy to complete any task. People with Mars influence will be bold, impulsive, and straight forward. Mars is also the significator of lands, real states, technology, and engineering. And now Mars Direct in Taurus in 2023 could bring some distraction in the energy levels.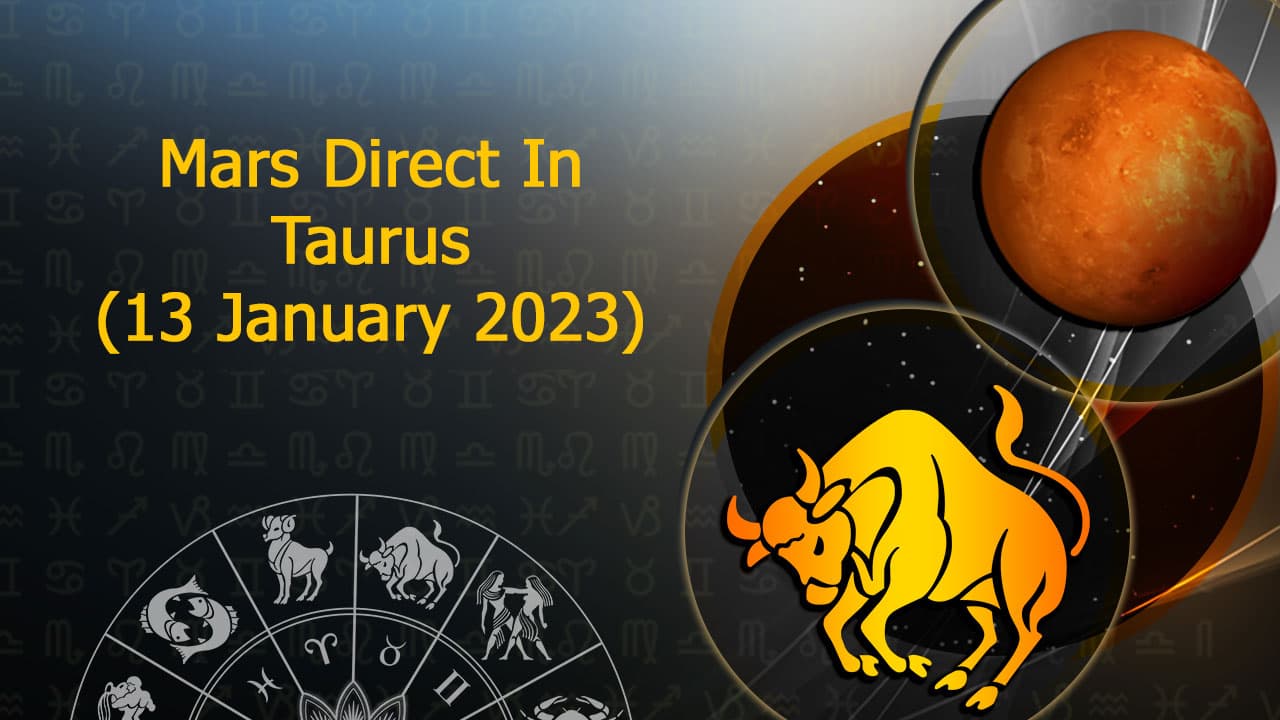 Welcome to this article by AstroSage! Today we will learn how the Mars Direct in Taurus could impact all the zodiac signs. Will it be positive or negative? Will they get success? Will it prove beneficial to the natives? All these questions will be answered in this special article by AstroSage. Along with this, there are some remedies which are provided according to your zodiac sign to help you combat the adverse effects of it and make it more auspicious to you. Before moving ahead let's find out the date and time of this planetary movement.
Know The Impact Of Mercury Combust On Your Life From Best Astrologers On Call
Date And Time Of Mars Direct in Taurus
Direct motion is the motion of a planetary body in a direction similar to that of other bodies within its system, and is sometimes called prograde motion. So now after a long duration of almost two and a half months Mars is getting direct on 13th January, 2023 on Friday at 00:07. Now we can expect a sense of relief from the problem one was facing due to the retrogression of Mars.
हिंदी में पढ़ने के लिए यहाँ क्लिक करें: मंगल वृष राशि में वक्री (13 जनवरी 2023)
The Predictions In This Article Are Based On Moon Signs. Call the best astrologers on the phone and know in detail about the impact of Mars Direct In Taurus on your life.
Zodiac-Wise Predictions
Now let's examine the effects of the Mars Direct In Taurus on each zodiac sign and the potential remedies.
Aries
Aries people, Mars is your Lagna lord and eighth lord and it was in retrogation motion in your second house of immediate family, savings, and speech. So the Aries natives from the long time problem you were facing related to your aggressive tone and way of communication, conflict with family members and matters related to finances, along with facing problems in terms of your health, this all will also start improving but you still need to be conscious of your eating habits and physical well being and be safe while driving.
Remedy- Chant Hanuman Chalisa seven times daily.
Taurus
For the Taurus native Mars rules your twelfth house and seventh house and it was retrograde in your ascendant therefore Taurus was the most affected sign from the retrograde and now they are going to get relief from that. A lot of your money might drain out in medical expenses, be it for your own ill health or the health condition of your mother. Now as the retrogression of Mars has come to an end and it has become direct in your zodiac sign, so you can look forward to dealing with the property related matters; however, since Mars is also the twelfth house's lord which represents expenditure and losses, you might incur some expenses during this time. You need to be alert during the deal. It is also favorable for eligible bachelors who can think and take the initiative for finding and fixing the suitable match for themselves.
Remedy- Worship and offer red flowers to Durga Maa.
Gemini
Mars rules the sixth house and eleventh house for Gemini native and now it will direct in the twelfth house which represents foreign land, Isolation houses, Hospitals, foreign companies like MNCs. So, the Gemini natives who work in these sectors and are facing problems in their professional life, will feel a sense of relief with Mars Direct In Taurus. Although their time will be improved a little bit, they might not get rid of the problems completely because Mars is still transiting in the twelfth house which will keep your medical expenses rising. And with the 8th aspect Mars is also aspecting your seventh house, the house of partnership and marriage. So due to your dominant nature there could be some unnecessary ego clashes which could hamper your relationship with your partner and you might see ups and downs, so try to avoid arguments with your spouse.
Remedy- Worship Lord Kartikeya daily in the morning.
Cancer
Cancer natives, Mars is a Yogakaraka planet for you; it controls your Kendra and Trikona houses i.e fifth and tenth houses; and it was in retrograde motion in your eleventh house of gains and desires, so the problem you were facing like financial issues, problem and conflict at workplace, delay in promotion and increments, freshers in being a suitable job or getting a break all will come to an end with Mars Direct In Taurus in 2023. Students will also be able to concentrate on their studies. And if they were preparing for any competitive exams they would perform well this time. From a health point of view if you are suffering from any disease you will get the cure for it. So in the end for cancer natives we can say that with Mars direct motion your luck will again start favoring you.
Remedy- Worship Lord Hanuman and offer him Boondi Prasad on Tuesday.
Leo
Mars rules the ninth house and fourth house for Leo natives and becomes the Yogakaraka planet for them. Now this Yogakaraka planet is getting direct in your tenth house. The problem you were facing from your bosses, seniors and mentors at your workplace will come to an end and you will get great benefits in your professional life. You will be loaded with new opportunities in authoritative posts. Natives in the field of healthcare (surgeon), real estates, and the armed forces, will be benefited the most. Also, you will experience a change in your own behavior regarding work life as you will take less stress, and become less dominating to your juniors. Your relation with your parents will also improve and you will get their support.
Remedy- Wear a Copper Kada (Bracelet) in your right hand.
Virgo
Virgo natives, Mars rules your third house of siblings and 8th house of uncertainty and secrecy and is now getting direct in your ninth house of father, Guru, and luck. So dear Virgo natives, the conflict or cold war you were facing with your father and mentors will come to an end and your relationship with them will improve. However, you need to be concerned about the health and well-being of your parents. You will also get the support from your younger sibling.
Remedy- Offer jaggery and peanut sweets in temples.
Libra
For the Libra natives, Mars rules the second house and seventh house and is now getting in direct motion in the 8th house. So we can say that Libra native may experience a bit of relief from the uncertainties and sudden problems but they might not be fully freed from the problems related to money and health problems of their spouse. The Mars' aspect of the second house will make you commanding and authoritative in communication but you should also watch your speech and choice of words, especially while dealing with authority and older adults. Try to be more alert while traveling to avoid a sudden incident.
Remedy- Do blood donation if health allows. If not, then donate jaggery and peanut sweets to laborers.
Scorpio
Dear Scorpions, Mars is your ascendant lord and sixth house lord and is getting direct in your seventh house of life partner and business partnership. So it would not be wrong to say that this direct motion of Mars may provide some relief to you from the conflict of married life but will not be fully resolved, it's only you who can fully resolve the conflict with your self control So, please pay extra attention to your marriage life. The Mars' aspect of the tenth house will give you very good results in terms of profession and even professional partnership. The Mars aspect on Lagna and second house will make you full of energy which is a good thing but it could also make you short tempered and arrogant which might hamper your image in public and your relationship with your loved ones, so you should take care of your behavior.
Remedy- Recite Beej Mantra of Mars daily 108 times.
Sagittarius
For the Sagittarius natives, Mars rules the fifth house and twelfth house and is now getting direct in the sixth house which is the house of enemies, health, competition, maternal uncle. Sixth house is a comfortable position for Mars to be in, because it's also a Karka of sixth house. During the Mars Direct In Taurus, your enemies will not be able to harm or hinder your image in any way. Even if you are going through any legal battle or case you can see that turning it into your favor during this time. Even the ill people who are fighting a battle against any chronic disease will see a very positive change in health towards recovery. Students who are preparing for competitive exams will be successful, you will clear your exams with distinction. Mars aspect on ninth, twelfth and ascendant are making the chances of long distance travel during this time.
Remedy- Consume jaggery or sweets made of jaggery regularly.
Capricorn
Dear Capricorn natives, Mars rules your fourth house and eleventh house and is now getting direct in the fifth house of children, education, romantic relationship, Purva Punaya. So firstly the Capricorn students who were struggling in studies due to retrograde Mars will feel the relief and change of energy. They will not feel restlessness or panic and will be able to concentrate towards their studies. Apart from this, with the Mars Direct In Taurus, your relationship with your mother will improve and conflict in domestic life will be resolved. It is also a sense of relief for pregnant women who are facing problems in their pregnancy. But still you need to be conscious because Mars is aspecting your eighth house.
Remedy- Donate red cloth to any needy child.
Aquarius
For Aquarius natives, Mars rules the third house and tenth house and now it will be in direct motion in the fourth house of mother, house, domestic life, land, property, and vehicles. Hence, all the struggles related to these matters will move towards resolution. And if you have put any of the deal related to property sale or purchase or plan of changing the vehicle on hold, you can do that deal now. The Mars Direct In Taurus will be favorable for your mother and her health but at times you could experience a tug off war situation with her. Mars' fourth aspect on the seventh house could make you a bit possessive about your partner. Mars' aspect on the eleventh and tenth house will create good opportunities at work place, your workload and responsibility will increase as well as the incentives. Your targets will be achieved and your desires will come true.
Remedy- Gift jaggery sweets to your mother.
Pisces
Dear Pisces natives, Mars has the lordship of second and ninth house and now it's getting direct in your third house and the third house represents your siblings, hobbies, short distance travel, communication skills. So problems you were facing with your siblings will get resolved, now you will be able to communicate and deliver your ideas to others. Healthwise, your stamina and energy will be high during this period, which will help you to recover from any past illness or disease that you might have been suffering from for a long time because Mars is aspecting your sixth house. Mars' aspect on the ninth house will make you inclined towards religious and occult practices, if you are thinking of learning astrology it's a very good time for that.
Remedy- If possible, go on pilgrimage if not at least go to nearby Hanuman temple on Tuesday and Saturday.
For Astrological Remedies including Gemstones, Yantra, etc., Visit: AstroSage Online Shopping Store
We hope you have liked our article. Thank you for being an important part of AstroSage. Stay tuned for more interesting articles.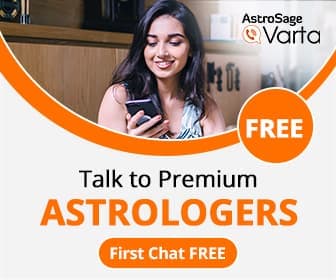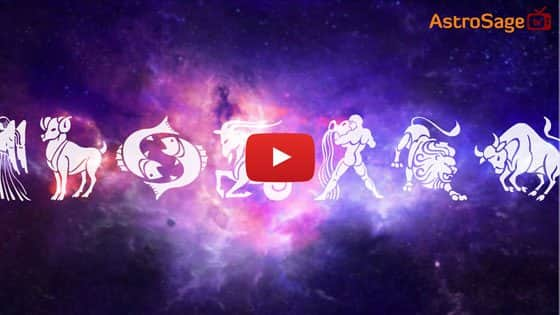 Buy Gemstones


Best quality gemstones with assurance of AstroSage.com
Buy Yantras


Take advantage of Yantra with assurance of AstroSage.com
Buy Feng Shui


Bring Good Luck to your Place with Feng Shui.from AstroSage.com
Buy Rudraksh

Best quality Rudraksh with assurance of AstroSage.com