Planet Mars in Astrology
Planets in Astrology are prominent to derive the life of Human Beings. Planet Mars in Astrology plays a vital role in Vedic Astrology as it represents our source of energy and is also important in Hinduism. Astronomically, Mars is one of the outer planets like Jupiter and Saturn. Our Mother planet Earth and Mars both rotates around Sun at a different speed. Mars rotates in outer side of the circle traced by the Earth. Only Venus and Mercury can appear in inner circle or between the Sun and Earth. However, sometimes, Moon can also be seen in between Sun and Earth on certain occasions. Mars is red in color and its light is ruddy. It shines during the night, hence everyone can notice it without any failure. It can be distinguished very easily.
Planet Mars
Hindu Mythology about Planet Mars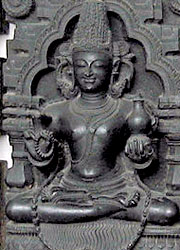 As per Hindu Mythology, Mars or Mangal is known as Bhoomi Putra. He is the son of Mother planet Earth. The old literature of ancient India also declares Angaraka the son of Earth. Mars is also further identified with Kartikeya, the god of war. It is believed that when Earth was submerged in the vast expanse of sea, Lord Vishnu lifted the Earth in his Varaha Avatar, brought it out and placed it in a suitable orbit.
Mother Earth became grateful and asked for a feminine boon. God agreed on providing a boon. As a result Mangal was born with the godly union. Hence this story relates to Mars being the son of Lord Shiva and mother Earth.
In Hindus, Mars is also seen as the godly representation of God Muruga, Subramanya, Kumaraswamy, Velayudham or Vadivel. He is also considered as Commander-in-Chief of celestial bodies. It also rules over "Samveda".
In Western Astrology, It is believed that the Mars is the deity of Buddhists and God of Romans. It is also considered as God of War and Hunting. The other name of Mars is Kuja in Sanskrit and Sevvai in Tamil. He is also a God of Disputes, Destruction and War and God of Energy and Force.
Nature of Planet Mars
Mars is dry, fiery and masculine by nature. Mars owns two signs named as Mesh or Aries and Vrischika or Scorpio. It gets exalted at 28 degrees in Makara or Capricorn sign whereas debilitated in Cancer or Karkata at 28 degrees. Mooltrikona rashi is Aries or Mesh. He has high stature and blood red complexion. It has much to do with one's desires and ambition. It symbolizes the senses. In general, it is said to be a malefic planet. It bestows you with a quick mental activity and extraordinary muscular strength, strong determination, ambition to come out successfully in material field, leadership quality. It gives you a chance in every arena of life you desire for.
What does Mars signify in Vedic Astrology?
Mars represents the "younger siblings or specially brother" in native's birth chart. It rules over first house and eighth house in Kaal Purush Kundali in Vedic Astrology and the significator of third house and fourth house. Third house is the house of valour with Mars holding this position in horoscope. Likewise, Sixth House is house of Debt, Diseases and Enemies and again Mars can do much better in this house as it has good fighting ability, that will provide you the force to cope up better in the areas associated with sixth house. Let's understand below what it signifies:
Body Parts: It represents the muscular system, left ear, face and head, bladder, nose, sense of taste, uterus, pelvis, kidney, prostate gland, groins, rectum, colon, testicles and red bone marrow.
Physical appearance: People born under the strong influence of planet Mars will have white complexion with a shade of red. The native will be tall and muscular. There will be pimples on face. The eyes will be round. Their waists will be narrow and bones will be full of red bone marrow.
Diseases: Diseases associated with the planet Mars are: All acute fevers, Small-pox, Chicken pox, Plague, Measles, Mumps, inflammatory complaints, burns, ruptures of capillaries, Fistula, wounds, cuts, brain fever, Hemorrhage Typhoid, Puerperal fever, ulcer in intestines, malaria, Abortions, boils, bleeding, Tumour, Tetanus etc.
Characteristics of Planet Mars
If Mars is placed positively in your birth chart, then it bestows you with a good personality. It will become very beneficial for you. It provides you with valour, energy and force to compete with your enemies, debt, diseases and competitions. You will be very quick minded and will not take much time to take decisions. Let's see below how Mars confers good, medium and bad results:
Strong Mars: It means placement of Mars in favourable sign or exaltation sign, which confers good results and strong will power to face any difficult situation. You would have good leadership attributes inherent within you and only believe in giving orders to others to perform any task. Mars is the planet which makes the native adventurous and independent. They do not relish suggestions from others. "Mars is the Commander In Chief for brother and landed property"
Beneficial Mars: It provides you physical strength to overcome from upcoming difficulties. Your opposition will not dare to face you. Mostly, people will follow your orders.
Afflicted Mars: Afflicted Mars will not be good as one will be rash, temperamental and foolhardy. One will be quarrelsome. One will always be ready for violence and won't hesitate to take the aggressive steps.
What are the professions generally denoted by planet Mars?
Being a fiery planet, a native may get employed in defense sectors like military, police, in arms and ammunitions etc. Hunters and gunners also have a strong influence of Mars over 2nd, 6th or 10th house. Chemists, dentists, surgeons, butchers and barbers are governed by the planet Mars. Those who deal in iron and steel, kitchen, boilers, steam engines etc., are under the rule of Mars. It also denotes factory, dealers in corals, ruby, red articles, thief, robber, dacoit, murderer etc.
Professional streams also depend on the PAC (Position-Aspect-Conjunction) connection with other influencing planets. In short, we can say that the nature of Planet Mars in profession or career varies with the combination of Mars with other planets. Here, we have listed below few professional fields for your better understanding:
Politics: It indicates the disputes, difficulties, misunderstandings and quarrels among leaders. Preparation for war and fight in battlefield, restlessness in the state, revolution, violence, murder, rape, loot, bloodshed, arson, kidnapping etc are indicated by Mars.
Products: Products like Iron and Steel, Coffee, Tea, cholam, Shellac, Tobacco, Hemp, Walnut, Cashew Nut, Groundnut, Betel Nut, Ginger, Pine, Mustards, Nux Vomica, Gentian, Garlick, Brandy, Whisky, Arrack, Toddy, Bhaspum, Metallic Oxides, Axe, Knife, Gun, Sword etc. are denoted by planet Mars.
Plants and Herbs: Thorny, plants, garlick, groom, mustard, hemp, coriander, tobacco, pine red ones, gentian are denoted by Mars
Places: It presides over Narmada, Bheema Ratha, Nirvindhaya, Godavari, vena, Ganges, Sindhu, near Mount Mahendra, Vindhya, Malaya, Chola, Dravida, Videha, Andhra, Kerala, Tupte etc.
Animals & Birds: Tiger, Wolf, Hunting, Dogs, Elephant as per Brihat Samhita, Kite, Hawk etc are represented by Mars.
The day ruled by Mars is "Tuesday", one may expect better results on this day itself if he is ruled over the Mahadasha of "Mars". Mars rules over "Aries" and "Scorpio" zodiac signs. The precious gemstone for planet Mars is "Red Coral". All red stones are governed by Mars.
Hence planet Mars is very prominent in terms of Astrology as well as Astronomy. It represents the RCB in humans body. It is important planet to give birth of a child. Hence important planet to conceive a baby for females.
Mars in various houses according to Vedic Astrology
Mars in various zodiac signs according to Vedic Astrology
Mars in various houses according to Lal Kitab
Remedies for Mars
Mars
Planets in Astrology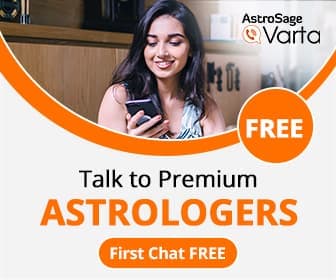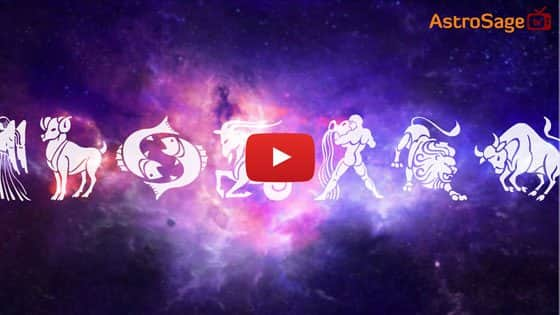 Buy Gemstones


Best quality gemstones with assurance of AstroSage.com
Buy Yantras


Take advantage of Yantra with assurance of AstroSage.com
Buy Feng Shui


Bring Good Luck to your Place with Feng Shui.from AstroSage.com
Buy Rudraksh

Best quality Rudraksh with assurance of AstroSage.com