Mars Transit: Know The Effect Of Planet Mars
Read the astrological effects of Mars Transit in various zodiac signs and its impact on your career, business, education, love and family life.
Mars Transits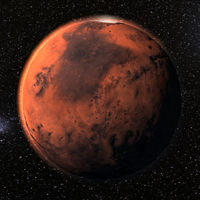 The Mars Transit means the entry of Mars from one sign to another. The duration of Mars Transit is about one and a half months i.e. it transmits in every sign for about 45 days. In this period, Mars affects human life by being located in different houses ​​of each zodiac sign.
If Mars is posited in the right house in your horoscope, then the person becomes very active. But, if Mars is placed in the wrong house, then that person may suffer from accidents, operations, liver problems, electric shocks, burns, etc. Moreover, the Mars-Rahu conjunction may cause you hemoglobin and hypertension-related problems.
The outline characteristics of Mars are warrior, drive, sex, passion, energy, charging, desire, survival, animal nature, desire to dominate, fight, urge to defend, back, urgency, confidence, impulsive, anger, soldier etc.
Importance of Mars in Vedic Astrology
The planet Mars is the giver of energy, passion, and action. It is considered to be a corporeal force that forces you to act and reciprocate, to take action, to make a bold step, and to lead by a strong personality. The energy of this planet is intense and can be both negative and positive. Mars can make you a passionate lover, but it can also make you a slave of the senses. It can turn you a brave, but also a violent person.
Mars holds astrological importance in marital happiness. This further needs a deep study of Mars transit to explain how it may affect you. Mars transit is particularly crucial as it will be forming many key combinations while moving through the zodiac house. Here is how Mars transit will affect all zodiac signs.
The major key role is to maintain a peaceful relationship without becoming obstinate of being right. Forget and forgive theory will fix your relationship problems if there is any in your life. By this theory, you can bring your lost love and romance back in your life. Capricorn is a fixed sign; Mars here will help you to resolve all your troubles. Sun and Moon are two friendly planets for Mars, while Mercury and Ketu conjunctions are not aspired. The much feared 'Mangal Dosha' in Vedic astrology is caused by the planet, Mars and hence, impact your conjugal compatibility.
The Result of Mars Transit
First House- When Mars enters the first house, then the courage, strength, and self-confidence of the person increases. He succeeds in living his thoughts. Although there is an increase in anger and ego issues because of the Mars placed in the ascendant house (First House). As a result, problems, fight, and dispute conditions are created.
Second House- When Mars transits from the moon at the time of your birth to the second house, it increases human interest towards objects. In the meantime, one strives hard to achieve worldly happiness and wealth, as well as to spend more money on the purchase of various goods. Apart from this, Mars also increases the anger issues within the person by attaining physical pleasures.
Third House- When Mars transmits from the first house to the third house, then the energy is wasted in many tasks. Mood swings and many types of plans are implemented. During this time, the conditions of the dispute also get increased. There is fear of getting hurt from vehicles and machines.
Fourth House- When Mars transits through the fourth house, the responsibilities associated with the family and the house increases. During this, there is a situation of dispute with the family or there is confusion within the family members. Concerns about something or matter starts to grow.
Fifth House- Mars Transit in this house considered to be really auspicious for those who want to spend more time with their children as, the person develop a cordial relationship with the children, and the family relationships also get blossomed. The influence of Mars creates an attraction in personality, and there is a desire to speak openly. Excitement increases in sports and recreational activities.
Sixth House- Mars transit from the moon at the time of your birth to the sixth house considers to be really auspicious. During this time, the person earns more and more income from his efforts and fulfills his desires. The effect of Mars on the person's routine is more organized than before. However, there are some problems faced in matters related to job.
Seventh House- Moon transit in the seventh house is considered to be inauspicious. Because of Mars transit in this house, a situation of separation can also be made from a spouse. You will get short tempered, aggressive and bitterness increases in speech. Failure in legal matters creates a possibility of loss.
Eighth House- Mars transit in the eighth house makes person's task unsuccessful. Fire and theft are likely to cause loss of money. Even in terms of wealth accumulation, Mars does not produce auspicious effect in the eighth house. The body may have to face wounds or other physical pain.
Ninth House- Mars Transit in the ninth house can cause legal problems. However, during this time, Mars can also help you bag big opportunity. With the influence of Mars, the feeling of anger and ego increases in your nature. The Mars located in the ninth house gives the result to the person according to his hard work.
Tenth House- Mars transit in the tenth house is considered to be really auspicious, as the transit of Mars in the tenth house becomes the sum of monetary benefits. The person gets fame and identity from his qualities. Vehicle and other physical pleasures are attained. Although the Mars here is not favorable for the children's side.
Eleventh House- Mars transit in the eleventh house gives people patience. During this time, disputes with your friends become a problem. The effect of Mars increases with courage and the benefits of money gain also get increased.
Twelfth House- Mars transit in the twelfth house does not give favorable results. During this time, Mars becomes the cause of grief in marital life. Mars located in this house also gives eye problems. Lack of expenditure is likely to increase liability. The fear associated with theft remains.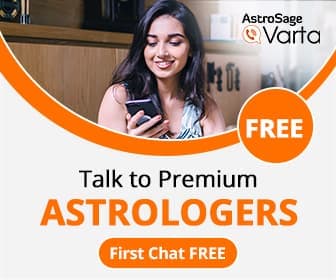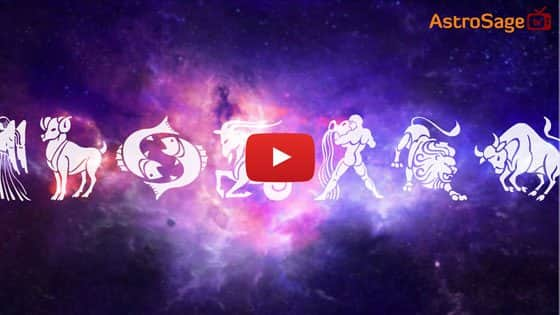 Buy Gemstones


Best quality gemstones with assurance of AstroSage.com
Buy Yantras


Take advantage of Yantra with assurance of AstroSage.com
Buy Feng Shui


Bring Good Luck to your Place with Feng Shui.from AstroSage.com
Buy Rudraksh

Best quality Rudraksh with assurance of AstroSage.com