Quartz Stone - Sphatik Gemstone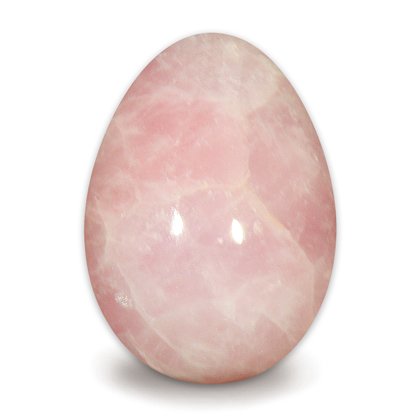 Quartz, or famously called as Sphatik gemstone within the Indian culture, is stated as a "powerhouse" of energy and positivity. It absorbs, stores, balances and amplifies the positive vibes and waive off the negativity surrounding the premise. Within the realm of astrology, it is widely recommended to attain spiritual, physical and mental peace. A pure Quartz gemstone is white or colourless, although the earthy form comes in numerous shades, such as Blue, Brown, Pink, Red, Purple, Green, Yellow, Gray, Black, Orange and Multicolored.
Said to be a gifted feature of Mother Earth, natural quartz crystal's composition comprises of Oxygen and Silicon or Silicon Dioxide (SiO2). This stone is widely titled as a "Master Healer", with several legendary cultures identifying them as the incarnation of the Divine power. Also, it is related to Venus.
In order to enhance the benefits from Venus, you can use a Shukra Yantra along with Quartz crystal.
It was, in some cases still, believed that Quartz stone was a living thing and would communicate with the healers to provide advice. Let's go on a quick journey and read along its features, importance, benefits and disadvantages.
ADVANTAGES
Wearing a necklace or sphatik mala helps to improve concentration and calms both body and mind.
It also cools down an individual's body temperature and relieves from stress and headache.
Quartz stone incorporates healing properties and used for Chakra balancing and in REiki techniques.
Keeping a Sphatik stone in the form of a pyramid, tortoise or Sphatik Shri Yantra helps to eliminate negativity and purify the ambience.
Improve your intuitive power by adorning a Quartz pendant.
Meditate with a Quartz crystal bead rosary and open up your mind and soul for higher guidance.
Wearing a Quartz rosary helps to boost romantic relationships.
Do you have any fear or anger issues? A Quartz pendant is all you need.
DISADVANTAGES
To be fair, anyone can wear quartz crystal in the form of a necklace or keep it around the house. It bears no malicious effects and is highly associated with Lord Shiva and is a symbol of peace and content.
WEARING PROCESS TO FOLLOW The rules and regulations are very simple. Before wearing any rosary, necklace or keeping a stone, keep it immersed in cow's milk prior to the final day. Choose Friday as the main day, wake up early, take a fresh bath and complete your chores. Take it out in the evening, go to the nearest temple, keep this pendant/rosary on Mother Divine's feet for a few seconds and wear it around the neck.
Chantings must be done in case there is an objective regarding the adornment. For attaining financial sustainability and pleasing Goddess Laxmi, the practitioner must bathe properly on Diwali night, take a Sphatik bead and chant 1,188 times:
"|| AIm Hreem Kleem Shreem ||"
Order your own beaded mala now: Sphatik Mala: 108 Beads
Please Goddess Laxmi and get more blessings from her by keeping a Mahalaxmi Yantra while chanting the mantras.
QUARTZ: WHAT CARAT/RATTI WILL SUIT YOU?
As majorly it is not worn as a ring, there is no such concept of carat or ratti. Anyone can wear a Quartz mala oe necklace, pendant or rosary of any size, or design a Sphatik Pyramid, Tortoise or Shri Yantra to be kept on the table or around the house.
ASTROLOGICAL ANALYSIS: SIGNIFICANCE OF THE GEMSTONE
Being a light of positivity and spiritual healing, Quartz crystal is widely recommended for every zodiac sign. Within the realms of Astrology, Quartz or Sphatik is stated as a "cooling agent" for people suffering from anger issues, health concerns and mental instability. Carrying a quartz mala benefits people in curing depression, anxiety, diabetes, intestinal concerns etc. Students who want to increase their concentration can wear a necklace or beaded rosary. Believers aiming to attain financial proficiency can opt for this option. Being an "all-rounder", certain zodiac signs such as Aquarius, Pisces, Taurus, Leo, Virgo, Libra and Capricorn see massive improvement.
Get your Big Horoscope at your home: AstroSage Big Horoscope
TECHNICAL COMPOSITION Quartz can be found easily deposited within the Earth's surface and is capable of forming at any temperature. It is found in abundant quantities inside metamorphic, igneous and sedimentary rocks. It is durable in nature, hard in formation and proposes a lustrous shine. It comprises of two major chemical elements, Silicon and Oxygen, as its constituent. They are usually colourless and transparent, but can be obtained in multiple shades and sizes.
IDENTIFYING A REAL QUARTZ
The following steps might help you identify whether or not the crystal is real or fake:
The crystal will be colourless and transparent to look at.
It's heavier in weight and makes a particular sound when dropped on the table.
All Quartz stones possess a quality of natural suspension.
Some Shri Yantras made out of Sphatik might have a white, cloudy suspension.
A natural quartz crystal is slightly cold when touched.
AWARENESS ABOUT NATURAL QUARTZ WE SELL
Any user can easily get his/her hands on a Quartz stone from a local market. Quartz come in several compositions (physical and chemical), colours and forms. From astrological perspective, any naturally-obtained piece sustains lots of positive healing qualities and used for curing emotional stability.
At AstroSage, we take care of every aspect and avoid any chemical mix-up in order to protect its characteristics. Artificial Quartz might look shiny but is clearly useless, which is why we offer 100% natural Sphatik stone.
Buy Genuine Gemstones at AstroSage: Buy Certified Gemstones
GENUINE GEMSTONE CERTIFICATION FROM ASTROSAGE
AstroSage follows industrially-standardized policies when selling gemstones of utmost quality. We provide our customers a Genuine Gemstone Certification on any purchase. This certification works as a guarantee and states 100% authenticity regarding the Quartz gemstone. We do not sell any replica, fake or low-quality gemstone or crystal.
Various quality checks are carried out in order to test the natural properties. We extract these stones naturally rather than fabricating them in any laboratory. You can put up an order for any size, shape or weight, and our experts will make it a point to deliver the best. Our prices are competitive and pocket-friendly. Get your own Quartz or Sphatik crystal stone now!
Choose Sign For Your Gemstones
Select Gemstone For Details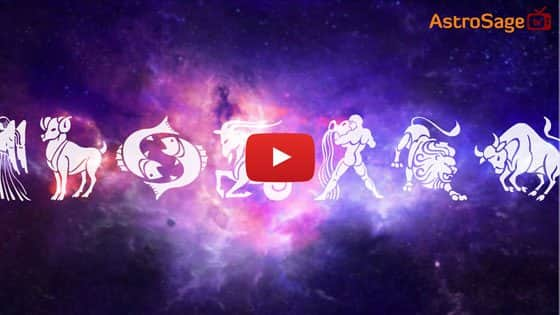 Buy Gemstones

Best quality gemstones with assurance of AstroSage.com
Buy Yantras

Take advantage of Yantra with assurance of AstroSage.com
Buy Feng Shui

Bring Good Luck to your Place with Feng Shui.from AstroSage.com
Buy Rudraksh
Best quality Rudraksh with assurance of AstroSage.com