Transits : Timings, Dates, Predictions and all you need to know!
Transits as we all know play a very significant role in the world of astrology. It is because all the Navagrahas or the nine planets have the capability to influence our lives in specific ways. Moon, Sun, Mars, Mercury, Jupiter, Venus, Saturn, Rahu and Ketu are some of the planets which are majorly taken into consideration in the realm of Vedic astrology. Undoubtedly, their movements from one sign to another can have some crucial impacts in store for us.
All of the events that are taking place in our life can be attributed to these planets and their movements to various zodiac signs, which leaves some major to minor changes in our lives. They are also capable of governing various aspects of our life.
For instance Chandrama or the Moon is the significator of the mind. Similarly, Sun is hailed as a royal planet and is responsible for the prospects of government jobs and services in our Kundli. Venus or the morning star is known as the significator of love and marriage and similarly, Mercury or as it is known as in Hindi, Budh signifies our intellectual abilities. Jupiter majorly denotes health and Saturn signifies our "Karma" or actions and generates results according to them. So, it is very important for us to know their transit dates and timings so as to keep track of the changes they can probably bring into our lives.
Now, each and every planet does not move at the same pace. Some move slowly, while the others are very timid. For instance, Saturn moves very slowly but Mercury on the other hand is very swift. Keeping this in mind, it is impossible for anyone to keep track of the movements of this planet by an individual. But, they are of utmost importance to us and the changes taking place in our lives. So as to make things more easier for you and so that you do not miss out on the latest updates taking place in the world of astrology, we are here with all the details of the transits of all the important Navagrahas.
2023 Transits
So, scroll down for all the transit details you need to know and find out when the next transit is taking place
Month
Date
Transit
January
02 January, 2023
Mercury Combust In Sagittarius
January
13 January, 2023
Mars Direct In Taurus
January
13 January, 2023
Mercury Rise In Sagittarius
January
14 January, 2023
Sun Transit In Capricorn
January
17 January, 2023
Saturn Transit 2023
January
18 January, 2023
Mercury Direct In Sagittarius
January
18 January, 2023
Mercury Transit In Libra
January
22 January, 2023
Venus Transit In Aquarius
January
30 January, 2023
Saturn Combust In Aquarius
February
07 February, 2023
Mercury Transit In Capricorn
February
13 February, 2023
Sun Transit In Aquarius
February
15 February, 2023
Venus Transit In Pisces
February
27 February, 2023
Mercury Transit In Aquarius
February
28 February, 2023
Mercury Combust In Aquarius
March
06 March, 2023
Saturn Rise In Aquarius
March
12 March, 2023
Venus Transit In Aries
March
13 March, 2023
Mars Transit In Gemini
March
15 March, 2023
Sun Transit In Pisces
March
16 March, 2023
Mercury Transit In Pisces
March
28 March, 2023
Jupiter Combust In Pisces
March
31 March, 2023
Mercury Rise In Aries
March
31 March, 2023
Mercury Transit In Aries
April
06 April, 2023
Venus Transit In Taurus
April
14 April, 2023
Sun Transit In Aries
April
21 April, 2023
Mercury Retrograde In Aries
April
22 April, 2023
Jupiter Transit 2023
April
23 April, 2023
Mercury Combust In Aries
April
27 April, 2023
Jupiter Rise In Aries
May
02 May, 2023
Venus Transit In Gemini
May
10 May, 2023
Mars Transit In Cancer
May
10 May, 2023
Mercury Rise In Aries
May
15 May, 2023
Sun Transit In Taurus
May
15 May, 2023
Mercury Direct In Aries
May
30 May, 2023
Venus Transit In Cancer
June
07 June, 2023
Mercury Transit In Taurus
June
15 June, 2023
Sun Transit In Gemini
June
17 June, 2023
Saturn Retrograde In Aquarius
June
24 June, 2023
Mercury Transit in Gemini
June
19 June, 2023
Mercury Combust In Taurus
July
1 July, 2023
Mars Transit In Leo
July
7 July, 2023
Venus Transit In Leo
July
8 July, 2023
Mercury Transit in Cancer
July
14 July, 2023
Mercury Rise In Cancer
July
17 July, 2023
Sun Transit In Cancer
July
23 July, 2023
Venus Retrograde In Leo
July
25 July, 2023
Mercury Transit in Leo
August
07 August, 2023
Venus Transit In Cancer
August
08 August, 2023
Retrograde And Combust Venus In Cancer
August
17 August, 2023
Sun Transit In Leo
August
18 August, 2023
Mars Transit In Virgo
August
18 August, 2023
Venus Rise In Cancer
August
24 August, 2023
Mercury Retrograde In Leo
September
4 September 2023
Jupiter Retrograde In Aries
September
4 September 2023
Venus Direct In Cancer
September
16 September, 2023
Mercury Direct In Leo
September
17 September 2023
Sun Transit In Virgo
September
24 September 2023
Mars Combust In Virgo
October
01 October 2023
Mercury Transit In Virgo
October
02 October 2023
Venus Transit In Leo
October
03 October 2023
Mars Transit In Libra
October
18 October, 2023
Sun Transit In Libra
October
19 October, 2023
Mercury Transit in Libra
October
30 October, 2023
Rahu Transit 2023
October
30 October, 2023
Ketu Transit 2023
November
November 3, 2023
Venus Transit In Virgo
November
November 4, 2023
Saturn Direct In Aquarius
November
November 6, 2023
Mercury Transit In Scorpio
November
November 16, 2023
Mars Transit In Scorpio
November
November 17, 2023
Sun Transit In Scorpio
November
November 27, 2023
Mercury Transit In Sagittarius
November
November 30, 2023
Venus Transit In Libra
December
December 13, 2023
Mercury Retrograde In Sagittarius
December
December 16, 2023
Sun Transit In Sagittarius
December
December 25, 2023
Venus Transit In Scorpio
December
December 28, 2023
Mercury Transit In Scorpio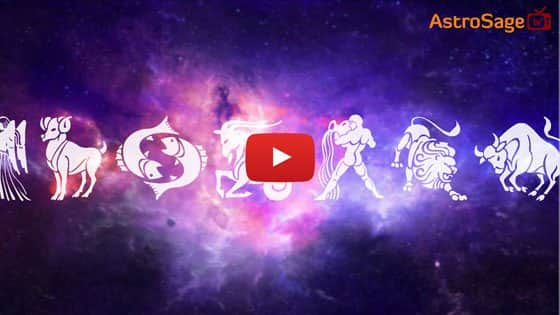 Buy Gemstones

Best quality gemstones with assurance of AstroSage.com
Buy Yantras


Take advantage of Yantra with assurance of AstroSage.com
Buy Feng Shui

Bring Good Luck to your Place with Feng Shui.from AstroSage.com
Buy Rudraksh


Best quality Rudraksh with assurance of AstroSage.com