Sun Transit in Leo (16 August 2020)
The Sun, as per Vedic Astrology, is the significator of one's soul and is considered to be the King amongst the navagraha (nine planets). If the luminary planet is strongly placed in one's kundali, it offers them leadership skills, efficiency in management tasks, and makes them energetic. This Sun transit in Leo will occur on 16 August 2020, and the planet will be posited in its own sign.
Worried About Something? Get Astrological Solutions: Ask A Question
Sun's transit in Leo is also known as Simha Sankranti. The days of Sankranti are considered pious in Hinduism, and devotees bathe in the holy rivers and do charity on this day. On 16 August 2020, at 18:56 hours, the Sun transit in Leo will take place, and the planet will stay in this position till 16 September 2020, 18:52 hours. This planetary movement of the luminary planet will offer varied results to the natives of each zodiac sign. Let us take a look at what this Sun transit will bring for you and us.
The Predictions In This Article Are Based On Moon Signs. Know Yours Here: Moon Sign Calculator
Click Here To Read In Hindi: सूर्य का सिंह राशि में गोचर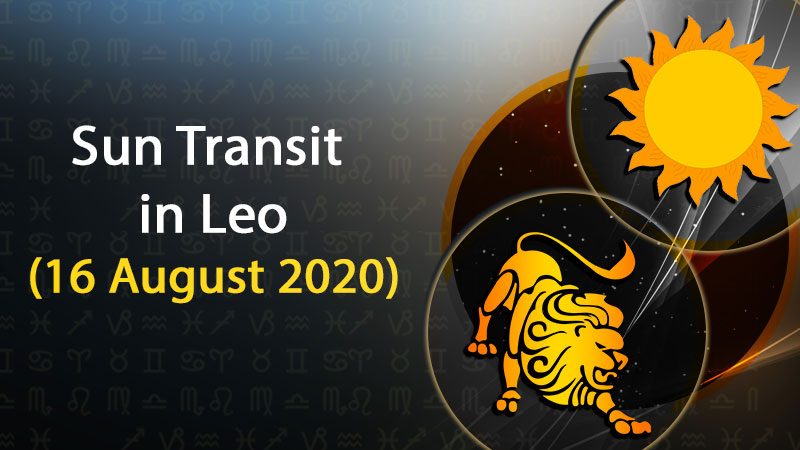 Aries
The ruler of the planets, Sun, is transiting into the fifth house of Aries natives. This house signifies your progeny, love, education, position, respect, and so on.
This Sun transit in Leo will bring some challenges in the love life of Arians. Your beloved will have certain expectations from you, and you will not be able to fulfil them, which will lead to disputes. In such a situation, you need to remember that open communication is the key to finding solutions to all problems. Additionally, you need to avoid making false promises to them. Ignoring minor issues will be more beneficial right now.
As for the student natives of this sign, this planetary movement will be favourable for them. If you had taken part in any competitive exam, then success is on the cards for you. Marital life will continue, as usual, however, there are indications of problems arising between you and your children. Working professionals of the sign need to remain careful at the office and ensure that you complete all your tasks alertly. Otherwise, you may find yourself surrounded by questions. Keep yourself far from any office politics.
This transit will be promising for the business people as well, and this is an auspicious time for expanding your trade. Healthwise too, this duration will bring positive results for Aries natives.
Remedy: Offer water to Lord Sun every day at Sunrise.
Taurus
This Sun transit in Leo will cause the planet to enter the fourth house, Taurus natives. The fourth house in a kundali represents happiness, mother, land, home and more.
This position of the luminary planet is likely to bring problems for your mother. You need to pay more attention to her physical and mental health. If she excessively labours, mentally, then she needs to get sufficient sleep. This will keep her safe from numerous diseases. Spend time with your mother and try to resolve the turmoils residing in her heart.
Some Taurus native can look forward to receiving a house or vehicle through the government. This transit duration will bring you a feeling of satisfaction, and you will enjoy any task that you take in your hands. However, you will have a distaste for meeting people right now.
Moving on, this duration will also prove to be favourable for the married natives of this sign. As a result of this Sun transit, your spouse can receive positive outcomes at their workplace. There are also indications of a promotion being on the cards. This will directly impact your marital life, and it will be filled with happiness. Student natives need to remain dedicated to their studies and work hard. Avoid falling into the grasp of a web of friendship, as it will not bring any promising results for you.
Remedy: Take blessings of your father and father-figure to please Lord Sun.
Get Career insights With Best Counselling Guide: CogniAstro Report (Professionals)
Gemini
The Sun transit will cause the planet to enter the third house of Gemini natives, who belong under the lordship of Mercury. This house represents your younger siblings, relatives, writing, and so on.
Sun transit in Leo is likely to bring benefits from the government for Taurus natives. If you are preparing for competitive exams, then there are high chances of you succeeding in the same. Your family life will also remain favourable. However, you need to keep a lid on your temper; otherwise, the members of your household can get upset with you. Socially, there will be an increase in your respect, and you will step forward to help others.
Gemini natives associated with politics will be successful in impressing the people with their words. You need to keep an eye on the health of your siblings right now, as a decline in the same is probable. If you are associated with media and literature, then you too are likely to receive promising results in your respective fields. Simultaneously, if you are a part of the film industry and into writing, then the dialogues written by you are likely to be praised.
Remedy: Donate items as per their necessity to the needy.
Cancer
Cancel natives will host the transit of the Sun in their second house. It represents your speech, property, family, food, imagination, and more.
The Sun transit in Leo will prove to be favourable for Cancer natives. You will receive promising outcomes in your family life and will spend more time with the members of your household. Taking care of them needs to be your priority right now. Coming to your financial front, positive changes in the same are also indicated. There can be an increase in your current salary, or a member of your household can get a job, which will lessen the load on your shoulders.
Cancer natives will be successful in accumulating wealth through savings at this time. The transit is beneficial for investments if you are interested in the same. In addition to this, predictions indicate the possibility of an increase in your family members. You can get married now, or if you are already married, then you can be blessed with a baby.
You will get to enjoy many delicious cuisines at this time. Since the Sun is generally considered to be an aggressive planet. Therefore, there are possibilities of an increase in your ego in its transit. As long as you remain down to earth, this planetary movement is likely to remain auspicious for you.
Remedy: Feed Roti is made of wheat flour to a cow.
Leo
Sun transit will take place in the zodiac sign, Leo, thereby, will be posited in their first or ascendant house. This house signifies your personality, health, character, intellect, and fortune.
As a result of this Sun transit in Leo, there will be an increase in your leadership abilities. Those who are in high posts can impress their juniors with their working style. There will also be an improvement in your management skills. Many working professionals of this sign can also look forward to promotion right now.
Leos will find themselves energetic during this transit and will try their hand at new tasks to accumulate more knowledge. Your productivity will fill you with self-confidence. Socially, people will be influenced by your behaviour. Any pending tasks of yours will now be accomplished.
However, the Sun transit can also fill Leo natives with anger, and you may lose your temper on insignificant matters. Many of you can also force your thoughts and ideas on your family, which is not right and may create tensions in your relations. Therefore, you will need to work upon keeping your rage under wraps. Taking help of meditation for the peace of mind will be beneficial.
Remedy: Chant the Surya Beej Mantra on Sunday.
Virgo
Virgo natives will host the transit of the Sun in their twelfth house. It signifies foreign lands, expenses, donations, and so on.
This Sun transit in Leo is likely to bring many challenges for Virgoans. Take care of your wellbeing, especially at this time, and avoid fried and junk food as it can lead to diseases. You should exercise regularly to keep yourself fit and drink water daily. There are also indications of eye-related problems for the natives; thus, you should avoid dust-filled places.
Remain cautious concerning your financial matters as unnecessary expenses can cause you to worry. Create a feasible budget plan and try to avoid a situation where you have to spend your savings. Follow the traffic rules while driving; otherwise, you can get into trouble. You need to give up your laziness and become active now.
Virgo natives working in multinational companies or owning a business associated with foreign countries will attain many benefits through this transit. You are likely to progress in your professional life. Student natives of this sign, who wish to go abroad for further studies can see their desire being fulfilled with this Sun transit.
Remedy: Watch the Sun with naked eyes at daybreak.
Libra
The Sun transit will take place in the eleventh house of profits for the zodiac sign of Venus, Libra. This house signifies your ambitions, desires, and elder siblings.
Your friends have your back at this time. If you are confused about something, then they will offer you essential advice. Working professionals will also find their colleagues standing by their side at the workplace. If your image is good in the eyes of your seniors, then you may also receive the benefits of the same. Simultaneously, natives who are looking for a job, their search will also come to an end now.
Since the Sun is also said to be the significator of father, therefore you can expect the complete support of your dad as well. As for the marital and family life of Libra natives, this is a favourable duration for both. However, this transit is likely to bring an increase in your anger which may end up ruining your relations. Thus, you need to remain flexible in nature. If you can control your temper, then this transit will bring many promising results for you.
Remedy: Wear Ek-Mukhi Rudraskha (one-faced Rudraksha) to strengthen the Sun in your birth chart.
Scorpio
Scorpio natives will host the transit of the Sun in their tenth house. It signifies business, workplace, authority, respect, etc. in a native's birth chart.
This transitory motion of the luminary planet will prove to be pleasant for the natives. You will remain dedicated towards your work, due to which, your seniors will be impressed with you. You can also be given a new responsibility at this time. At the same time, some Scorpios can even look forward to a promotion.
Coming to your family life, your relations with your father will improve, and you may receive an essential piece of advice from him. On the other hand, the businesspeople of this sign will remain active and bring positive changes to their enterprise. Monetary profits are also on the cards. Natives who were planning on starting up their own trade, this Sun transit can fulfil their desire.
On a social level, too, Scorpio natives will earn name, fame, and respect. The concentration level of student natives will be more substantial at this time, and they will be easily able to understand even the difficult subjects. Your foresight will also be tremendous in this transit period. You will have an accurate perspective of your future, due to which you will be able to live a luxurious life in the coming time.
Remedy: Establish the Surya Yantra in your home or office to appease Lord Sun.
Sagittarius
The Sun transit in Leo will cause the luminary planet to be posited in your ninth house. It signifies your fortune, religion, and long-distance trips.
During this planetary movement, fate will remain in your favour, and success is assured in all that you do. Student natives who wish to acquire their higher education from a reputable institute will also triumph in their efforts.
The innate nature of Sagittarians is that of acquiring knowledge. During this Sun transit, you can read some interesting books. However, you may become disinclined from spirituality and religion. In this duration, you will cross paths with a respectable mentor and will receive a piece of advice which will be essential in taking your life on the right track.
Before beginning any task, you should ponder upon the pros and cons and consult experienced people. If you jump into anything without thinking, then it will trouble you, further down the road. Serve your elders and spend time with them during this transit period. Taking the help of yoga and meditation to attain mental peace will also be beneficial.
Remedy: Wear saffron-coloured clothes.
Capricorn
The Sun Transit in Leo will cause the planet to get posited in the eighth house of Capricorn natives. Also known as your Ayur Bhava or House of Longevity, it signifies the problems you will face in life, worries, obstacles, enemies, and such.
This planetary movement will not prove to be favourable for Capricorn natives because it will bring many challenges in your life. You may have to change your house or office, even though you do not want to, which will create a stir. If you can adapt yourself according to these developments, then things may resolve; otherwise you will have to face troubles.
On a more positive note, married Capricorn natives can receive some profits through their in-laws. Your spouse can also progress and may even get a promotion at their workplace. However, it would be best if you kept an eye on your luggage while travelling, as theft is probable.
Healthwise, Capricorns need to remain cautious as problems related to their eyes and stomach are on the cards. Giving place to yoga and exercise in your life will bring many positive changes in your life. Avoid eating spicy and junk food during this transit period.
Remedy: Wear the Ruby gemstone (Manikya) to appease Lord Sun.
Aquarius
Aquarius natives will host the transit of the Sun in their seventh house. This signifies your spouse and partnerships in life.
Things in your family can deteriorate for you during this transit period. Your habit of dictating others is likely to pull you apart from them. Moreover, problems in your marital life are also indicated. There are possibilities of arguments occurring between you two because you have different perspectives on a topic.
Journeys are not advised at this time because they will not be pleasant for you. If they are necessary and cannot be postponed, then take care of your health as well as luggage. Socially, this transit will bring promising results for Aquarians. If you are associated with politics, then you will be able to influence the people with your words and they will turn in your favour.
Natives who own their business in partnership, or are planning to set up one, will attain success in their endeavours. On the flip side, healthwise, this transitory motion will offer adverse outcomes; therefore, you need to remain cautious. Maintaining a proper daily routine and drinking more liquid can keep you safe from many diseases.
Remedy: Chant the Surya Beej Mantra every day before sunrise.
Read Your Most Detailed Life Predictions: Brihat Horoscope Report
Pisces
The Sun transit will take place through the sixth house of Pisces natives. Also known as your House of Enemies, it signifies your opponents, diseases, the maternal side of the family, and so on.
This Sun transit in Leo will be favourable for Pisces natives. Student natives will succeed in their competitive exams, due to which your parents' hold their heads high. Moreover, they will earn more name and fame in society. If there is an ongoing legal case in court which has been troubling you, then it may get decided in your favour, bringing you mental peace.
Working professionals of this sign who are trying for a job change can receive a lucrative offer from a reputable company now. Simultaneously, those who are still searching for work may also get employed. The presence of the Sun in your sixth house will fill Pisceans with energy, and you will accomplish all your tasks enthusiastically. You will want to utilize each moment properly, understanding the value of time.
Healthwise, Pisces natives, need to remain cautious. Avoid overeating as it can create problems related to digestion. If your job requires you to sit for long hours, then you should take help of exercise otherwise back-issues are likely to arise.
Remedy: Donate wheat on Sunday.
For Astrological Remedies including Gemstones, Yantra, etc., Visit: AstroSage Online Shopping Store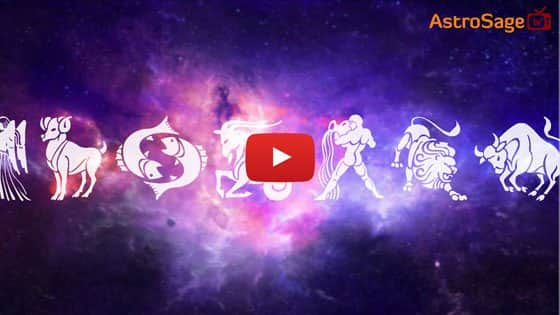 Buy Gemstones

Best quality gemstones with assurance of AstroSage.com
Buy Yantras


Take advantage of Yantra with assurance of AstroSage.com
Buy Feng Shui

Bring Good Luck to your Place with Feng Shui.from AstroSage.com
Buy Rudraksh


Best quality Rudraksh with assurance of AstroSage.com