Mercury Transit in Sagittarius (3 December 2022)
Once again AstroSage is here to help you with the prediction about the Mercury transit in Sagittarius. In this article you will be introduced with the influence of this transit on different zodiac signs and you will find useful and effective remedies to cope with the negative impact on your life. You will also get accurate information of the timings and date of this transit. Curious to know? Keep reading this article!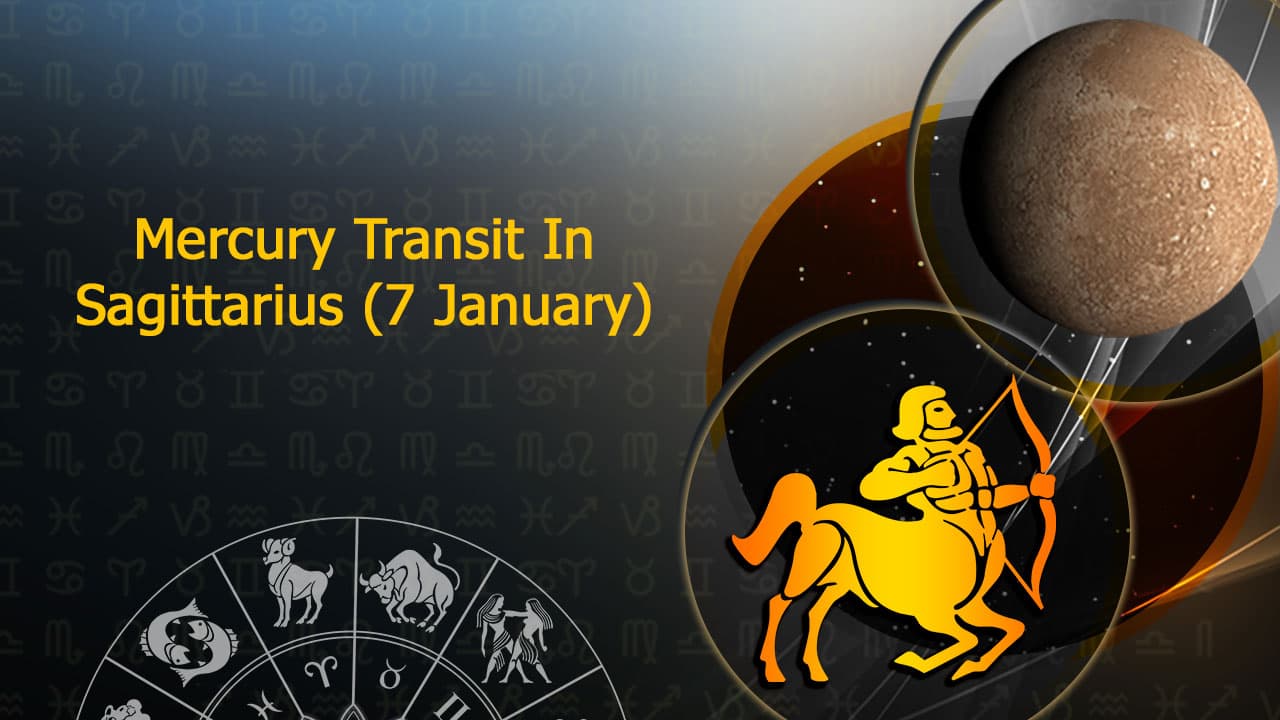 Mercury Transit in Sagittarius on 3 December 2022 is no ordinary transit event. This transit is going to open a plethora of opportunities and positive changes around the lives of 12 zodiac signs.
Know The Impact Of Mercury Transit On Your Life From Best Astrologers On Call
Let us tell you the significance of the planet Mercury if you are unaware of it. Mercury signifies intelligence and conversational abilities in a native's birth chart. It regulates the third and sixth houses in the Kaal Purush Kundali and is the significator of the fourth and tenth houses in Vedic astrology. Mercury does significantly better in the fourth house which is the house of happiness in the horoscope. Similarly, the tenth house is the house of profession and career and Mercury may do much better in this house because it has excellent conversational abilities and can help you set up your business.
Mercury Transit In Sagittarius: Timing
Mercury transit in Sagittarius is taking place in effect on 3rd December 2022, Saturday at 06:34 AM. Mercury is the smallest as well as the fastest moving planet of our solar system after the Moon and it can be easily influenced by other planets, zodiac signs or Nakshatras. And according to Vedic Astrology, the planet Mercury is considered a young beautiful boy with the intelligence, reasoning ability and good communication skills.
Mercury is the planet that represents our intelligence, memory, and learning ability. It controls our reflexes, nervous system, flexibility, speech, language communication (written or verbal) and anything related to numbers. And now mercury is transiting in Sagittarius i.e Dhanu Rashi in Vedic astrology which is the ninth Sign of the Zodiac Circle. It is a fiery sign which is dual and masculine in nature. Sagittarius sign signifies wealth, motivation, intelligence and good luck. This is a very good time for philosophers, consultants, mentors, teachers at this time they can easily influence others. But being specific for the native the effect of Mercury transit in Sagittarius will depend upon its placement in natal chart and the Dasha of the native.
हिंदी में पढ़ने के लिए यहाँ क्लिक करें: बुध का धनु राशि में गोचर
The Predictions In This Article Are Based On Moon Signs. Know Yours: Moon Sign Calculator
Aries
For the Aries natives, Mercury rules the third house and sixth house and is going to transit in your ninth house. The house of Dharma, father, long distance travel, pilgrimage and luck. Mercury Transit in Sagittarius is a very good time for philosophers, consultants, mentors, Teachers at this time they can easily influence others. Students who are planning for higher studies have a good chance to pursue that. Aries native will get the support of their father and mentors. But you need to be a bit conscious about the health of your father as Mercury is also your sixth lord transiting in your ninth house. This is also a very good time for long distance travel and pilgrimage. You will also be inclined towards a religious path and will try to increase your good karma. As Mercury is also expecting your third house you will also get the support of your younger siblings.
Remedy - Water the Tulsi plant daily and even consume one leaf daily.
Taurus
Mercury rules the second and fifth houses for the Taurus natives and this transit is taking place in the eighth house. And now it's transiting in the eighth house of Sudden happenings, secrecy, occult studies. So for the natives who want to study astrology or any other occult study can start pursuing it this time. Even if you are in the field of research during this time, you'll be able to get the positive result of your hardwork and this is the time when you can show all your research to the world. You just need to be conscious about your health so eat good food and maintain hygiene. Mercury is also aspecting the second house as its own sign of Gemini to be a good time to balance your savings if you don't pay attention. Savings can be used for unexpected expenses.
Remedy - Respect transgenders and if possible give them green color clothes and bangles.
Gemini
The planet Mercury is your lagna and fourth house lord and now it's transiting in the seventh house of life partner and business partnership for Gemini natives. This Mercury Transit in Sagittarius will bring opportunities for unmarried people waiting for marriage to tie the knot with a suitable partner in the coming days. Married couples will feel a strong bonding with their spouse and plan some religious activity like Satyanarayan puja or Hora in their home. It is also a very good time for business partnership. This is the time when you must take care of your health and fitness as Mercury is also aspecting your ascendant . You are advised to eat a healthy diet and adopt a good lifestyle.
Remedy- Keep an indoor plant in your bedroom.
Discover Your Life Predictions With Brihat Horoscope Report
Cancer
Mercury has the lordship of the twelfth and third house and is now making transit in the sixth house of enemies, health, competition, maternal uncle for the Cancer natives. Dear Cancer natives, you need to take very good care of yourself during the Mercury Transit in Sagittarius. Otherwise, overindulgence in alcohol or grease food can cause you problems like diabetes, liver disorder or digestive issues. Mature conversations with your opponents would easily sort out your legal matters during this time. Professionals in the field of data interpretation, trading, negotiation, banking can make good use of this transit. The students who are preparing for competitive exams will be successful, you will clear your exams with distinction. You will also get the support of your maternal uncle.
Remedy- Feed green fodder to the cows daily.
Leo
Mercury rules both the financial house second and eleventh for Leo natives. And now, Mercury Transit in Sagittarius will take place in your fifth house which represents our education, love relations, children, speculation and it is also the Purva Punya house. Leo natives who are in the Share Market or speculation business can make a good profit during this time. It is a very productive time for the students enrolled in higher education especially, subjects related to mercury like Math, Mass communication, writing, and any language course. This transit will increase their learning ability. Some of them could also get a scholarship. For Love birds, you will enjoy the romantic time and relationship will strengthen. Leo natives who have been planning for childbirth for a long time can get the good news during this time.
Remedy- Worship Goddess saraswati and offer her five red flowers on Fridays.
Virgo
Your tenth & ascendant lord Mercury is going to transit in their fourth house and fourth house represents your mother, domestic life, home, vehicle, property so this transit of mercury over your fourth house may fill up your home with happiness and you will also get the support of your mother and spend quality time with her. During the Mercury Transit in Sagittarius, it is a very good time to buy any property or any vehicle also so if you are planning to do so thumbs up for that as Mercury is also aspecting your tenth house This is a good position for a real-estate developer and agents. You can also start some work from home.
Remedy- Wear emeralds of 5-6cts. Set it in either a Panch Dhatu or gold ring on wednesday. This will bring auspicious results for the Virgo natives.
Libra
Mercury has the lordship of the twelfth and ninth houses and is transiting in the third house and the third house represents your siblings, hobies Short distance travel, communication skills for Libra natives. This is an excellent period for the people connected to media, publication, writing, documentation, consultation, marketing where communication is the main point because during this time your way of speaking may attract people, and they will easily get convinced with your thought process. Mercury Transit in Sagittarius is showing that you can plan short distance travel or pilgrimage with siblings or close friends to spend quality time with them and make the bond even stronger. Mercury is also aspecting the ninth house from the third house which will provide you the support of your father and your mentor.
Remedy- Plant Tulsi plant on Wednesday in your home.
Scorpio
Mercury rules your eleventh and eighth house and is transiting in the second house of the family, savings, speech for Scorpio natives. During the Mercury Transit in Sagittarius, Scorpio native will be very mature and impactful in their speech and communication with others. You'll enjoy mature and quality conversations with your family and make the bond stronger. Scorpions may have sudden gains, promotion or increase in salary. For the people in business will analyze their cash flow, income, and earning power. And there are chances that you can have a joint hidden investment with your partner as the Mercury is placed in the second house and aspecting the eighth house. Scorpio natives who have an inclination towards astrology and want to learn can start that during this time.
Remedy- Chant the Budh Beej Mantra.
Get Best Career Counseling With CogniAstro Professional Report
Sagittarius
Mercury is the lord of the seventh and tenth houses and now transiting over your lagna. Mercury in the first house makes a person extremely intelligent, business minded and a clever personality which is needed in the business world and for sagittarius native this is a very good time for their professional life as Mercury is also the tenth lord. So this is a very good time for the data scientists, export-import, negotiator, banking, medical field and the business natives. Even the aspect of Mercury on the seventh house will improve your professional partnership and you will get their support. Married couples will enjoy a peaceful and loving relationship with their spouse during the Mercury Transit in Sagittarius.
Remedy- Worship Lord Ganesha and offer him Durva (grass).
Capricorn
Mercury is the lord of the sixth and ninth house and transiting in the twelfth house. Twelfth house represents foreign land, Isolation houses, Hospitals,expenditure, foreign companies like MNCs. So the transit of Mercury in twelfth house being the ninth lord makes the high chances of long distance foreign travel even the students who are seeking for foreign education could have a chance to get into their desired college. Capricorn natives who are working with MNCs or are in import/export businesses will enjoy a good phase. Due to the Mercury Transit in Sagittarius, Capricorn natives need to pay attention towards their health. Maintain good hygiene and have a balanced diet. A twelfth house is also the house of expenses and losses so this transit may increase your expenses or losses so be careful to avoid that.
Remedy- Feed green grass to cows on Wednesday.
Aquarius
The planet Mercury holds the lordship of the fifth and 8th houses and transits in the eleventh house for the Aquarius natives. Eleventh house signifies financial gains, desire, elder siblings, paternal uncle. In the Mercury Transit in Sagittarius, Aquarius natives will get the support of their elder brother and paternal uncle. You can even have sudden monetary gains and during this transit fruit and perks of all the hard work done in the last one year for career and business will be enjoyed now. It will be a good time for the students especially in the field of mass communication,writing, and any language course as Mercury is transiting in the eleventh house and aspecting the fifth house of education. Love birds will enjoy a good time with their partner.
Remedy - Gift something green to young children.
Pisces
For Pisces natives, Mercury is the ruling lord of the fourth and seventh house and now is transiting in the tenth house of profession, workplace. This period will be very fruitful for your professional life; it will provide you with fame and status. The business will prosper, and its brand value will increase during this period. It is One of the best positions for Mercury in terms of an executive position in politics, tech sector and communicative sector. Here Mercury becomes multi-dimensional, you will be loaded with new opportunities. New positive opportunities in your career can come or you can start something of your own. From the tenth house it is also aspecting your fourth house so It can be a good time to buy a new vehicle or any luxury item for your home, you can also spend some money in conducting some religious pooja in your house.
Remedy- Install Budh Yantra within your house and workplace.
For Astrological Remedies including Gemstones, Yantra, etc., Visit: AstroSage Online Shopping Store
We hope you have liked our article. Thank you for being an important part of AstroSage. Stay tuned for more interesting articles.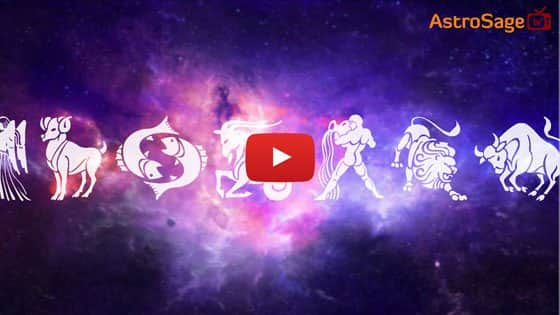 Buy Gemstones

Best quality gemstones with assurance of AstroSage.com
Buy Yantras


Take advantage of Yantra with assurance of AstroSage.com
Buy Feng Shui

Bring Good Luck to your Place with Feng Shui.from AstroSage.com
Buy Rudraksh


Best quality Rudraksh with assurance of AstroSage.com