Saurabh Shukla 2014 Horoscope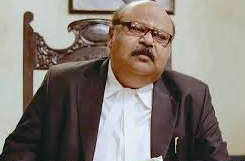 Name: Saurabh Shukla
Date of Birth: Tuesday, March 05, 1963
Time of Birth: 12:00:30
Place of Birth: Gorakhpur
Longitude: 83 E 23
Latitude: 26 N 45
Time Zone: 5.5
Information Source: Unknown
Saurabh Shukla 2014 Horoscope
Year 2014 Summary Horoscope
Some ups and downs in money matters and position are on the cards for Muntha. There may be heavy financial losses and loss of property. Money matters should be taken care of. Keep Saurabh Shukla's temper in check from getting into embarrassing situations as there are chances of disputes with close associates and relatives. Saurabh Shukla need to keep a check on Saurabh Shukla's health because sickness in on the card.
Mar 5, 2014 - Apr 04, 2014
This is a period of financial stability for Saurabh Shukla. During this period Saurabh Shukla can work over Saurabh Shukla's hopes and ambitions and give them a better shape. This is a favorable time for love and romance. Saurabh Shukla will develop new friendship which will be very rewarding and helpful. Saurabh Shukla will enjoy respect and honor from learned people and will be quite popular with the opposite sex. Long distance travel is also indicated.
Apr 04, 2014 - Apr 26, 2014
Anxiety may develop due to ill health of family members. Travel may be fruitless and therefore should be avoided. Saurabh Shukla will indulge in unnecessary expenses so, be careful regarding that. Saurabh Shukla should be cautious while dealing with friends and colleagues. Saurabh Shukla's power of judgment and discrimination may weaken sometimes. There can be injury due to fire or the women. This period also indicated heart trouble, so Saurabh Shukla should be very careful about Saurabh Shukla's health.
Apr 26, 2014 - Jun 20, 2014
This is not a good period for Saurabh Shukla. Saurabh Shukla's opponents will try to damage Saurabh Shukla's reputation. Saurabh Shukla may have to be involved in unprofitable deeds. Sudden financial loss is on the cards. Take care of Saurabh Shukla's health and food poisoning could be the cause of stomach ailments. A tendency of taking risks should be curbed as it is not a very harmonious period for Saurabh Shukla. Dispute on small issues with relatives and friends is on cards. Don't take major decisions otherwise Saurabh Shukla will be in trouble. Beside this, Saurabh Shukla might have to get indulge in thankless job.
Jun 20, 2014 - Aug 07, 2014
Saurabh Shukla's personal needs will be met the more Saurabh Shukla tune into Saurabh Shukla's spiritual side, and Saurabh Shukla's growth will be directly connected with Saurabh Shukla's ability to accept Saurabh Shukla's deep philosophical transformation. Saurabh Shukla could greatly benefit by finishing that degree or get that certificate you've been working on. This is a good time to follow that urge to express Saurabh Shukla's deep inner changes in Saurabh Shukla's personal growth. Saurabh Shukla can be very successful in expressing Saurabh Shukla's higher principles, whether it is work related or community oriented. Saurabh Shukla's outlook will be optimistic and Saurabh Shukla's enemies will be in touble during this period. Expect monetary returns when Saurabh Shukla put Saurabh Shukla's ideas into practice. Saurabh Shukla will gain from government and mistry and may work together with them for the success. There will be expansion in the trade or will get job promotions. Family happiness is assured for Saurabh Shukla.
Aug 07, 2014 - Oct 04, 2014
Job matters will remain mostly below average and not entirely satisfactory. Work environment will remain disturbed and under pressure during this period. Risk taking tendencies should be curbed totally. Saurabh Shukla should avoid major activity during this period. If working as a professional, this year will experience hurdles and some challenges. There will be uncertainty and some confusion. Saurabh Shukla will lack full support from Saurabh Shukla's own people. Possiblity of some legal action against Saurabh Shukla is also there. The health of Saurabh Shukla's dear ones may create anxiety for Saurabh Shukla. There will be problem in the progeny during this period. Saurabh Shukla should keep a low profile during this time and avoid changes.
Oct 04,2014 - Nov 25, 2014
However, Saurabh Shukla should avoid stretching Saurabh Shukla's luck too far.  There could be some cash crunch due to Saurabh Shukla's locking money in various channels. Health problem may also disturb Saurabh Shukla. Especially Saurabh Shukla will be troubled by cough, phlegmatic problems, eye-sour and viral fever. Be careful while dealing with friends, relatives or associates. Travel may be fruitless and therefore should be avoided. Dispute over small issues is also on the cards. This is also a period which can create troubles or messy situations due to carelessness or negligence. Journeys should be avoided.
Nov 25, 2014 - Dec 16, 2014
Saurabh Shukla will get full co-operation from superiors or people in responsible or influential positions. Saurabh Shukla can make great progress professionally. . Increased corporation from the family is seen. Help from people who live in faraway places or foreign associates. It could be an excellent period promising much success provided Saurabh Shukla are willing to work on it. New opportunities will come Saurabh Shukla's way without Saurabh Shukla's seeking them consciously. Saurabh Shukla will get much respect and honor in social circle. Saurabh Shukla will construct a new house and enjoy all sort of pleasures.
Dec 16, 2014 - Feb 15, 2015
On the darker side, this might well contribute to disputes and love loss with some loved ones. The important thing is not to involve oneself in others problems at this point of time. Saurabh Shukla's health and financial situation are at risk. Saurabh Shukla might get involved in a scandal and Saurabh Shukla's reputation may suffer damage. There could be chances of getting money unexpectedly but needless to say expenses will be very high. This period characterizes with danger, so Saurabh Shukla need to be extra cautios. Travel will not be rewarding, so avoid it.
Feb 15, 2015 - Mar 05, 2015
This is a mixed period for Saurabh Shukla. Saurabh Shukla can attract some influential people who will be ready to assist Saurabh Shukla in realizing Saurabh Shukla's projects and plans. Saurabh Shukla will not wait long to receive a fair compensation for Saurabh Shukla's hard work. There may be problems and distress due to siblings. Saurabh Shukla should pay attention to Saurabh Shukla's parent's health as there are some signs of their ill health. There is probability of visiting places of religious importance. This is also an excellent year as far as money matters are concerned.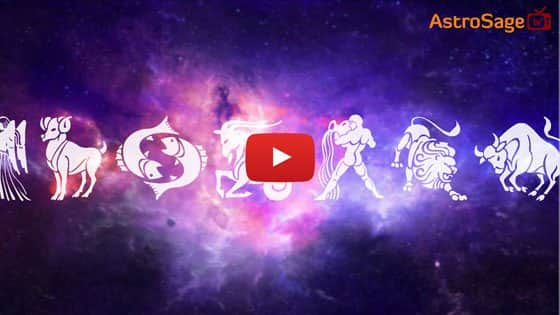 Buy Gemstones

Best quality gemstones with assurance of AstroSage.com
Buy Yantras


Take advantage of Yantra with assurance of AstroSage.com
Buy Feng Shui

Bring Good Luck to your Place with Feng Shui.from AstroSage.com
Buy Rudraksh


Best quality Rudraksh with assurance of AstroSage.com