Budh Puja, Budh Mantra and Remedies
Mercury is a young planet in Astrology. It is a fast moving planet of our solar system and affects our life in many ways. Mercury is a planet that bestows witty mind, business, communication skills, speech, trade and commerce, statistics, mathematics, eloquence, skills, friends, astrology, etc. It is considered as a benefic planet in Vedic Astrology but, on the other hand, when Mercury sits in any house of birth chart with any malefic planet, it acts like a malefic planet. It is the ruler of Gemini and Virgo signs and becomes exalted in Virgo and debilitated in pisces. Sun and Venus are the natural friends of Mercury. Moon is enemy and other planets like Mars, Jupiter and Saturn act like neutral for this planet. It rules North Direction. It has an important role in deciding the education of a person. It gives humour in the nature of person and that person becomes expressive and gets attention from everyone around. If it is placed alone in any angular house with strong position, it produces Raj-Yoga.
In this article, we would like to make you understand how you may expect good results from this planet by performing Mercury Remedies and enjoy good outcomes in life. Effects of Mercury possess different results as per various houses of the birth chart. In general cases, effects of Mercury in various houses of the birth-chart provide good results, provided it is powerful and well positioned. But, when it is weak, it brings loss of wit, business troubles, sufferings to sister and aunts, problems in communication skills, speech loss and health issues such as disturbance in thinking process, hypochondria, worry and skin related issues. As Mercury is a significator of intelligence, speech, speaking abilities, writing skills, hence it should be well placed and strong in the birth chart.
The effect of Mercury can mostly be seen during Mercury Mahadasha, Antardasha, Pratyantar Dasha and Mercury Transit.
Here, we are trying to tell you how to make Mercury stronger so that you may perform remedies with ease and bring positive changes in your life. Remedial measures always help you to overcome most of your worries and issues pertaining to different walks of your life.
Perform Weak Mercury Remedies through your Dress & Lifestyle
Every planet affects our lives in the most dramatic way. Whenever a specific period of any planet starts or it transits in a specific house in your horoscope, the planet and its related things surround us so that we would totally befall under that planet's effect. Every planet denotes specific color and controls human life in many ways, hence to enjoy a good life, you should use (if a planet is benefic for you) or avoid (if a planet is malefic for you) following specific things related to each planet:-
For this, you can change your lifestyle as per the following:
You should wear all shades of green colour for your clothing.
Pay respect to your sister, Mausi, bua and take care of your daughter and little girls.
Sometimes gift anything to your sister and you should remain fair in business practices.
Prayer as Mercury Remedy
Prayer is a powerful remedy as on one hand, it energises the doer and on the other hand it connects you with almighty. Prayer is the best way to connect your soul with the almighty. Prayer is like a request to heal you, to keep your morale high and give you strength to overcome all the challenges that you are facing in your life. If you pray, it gives you hope and power to fulfill your deeds with sincerity. There is a specific deity related to each planet, hence you can pray to a specific deity or planet in order to appease them to give you a boon.
To attain blessings of Planet Mercury, you should worship Lord Vishnu by reciting Shri Vishnu Sahasranama Stotram. You can also worship the Buddha Avatar of Lord mahavishnu.
Fasting as a medium for Mercury Remedies
Fasting is a reason for purification of our soul, mind and body. It is a way to devote yourself fully to the almighty. It purifies you internally as well as externally. Fasting gives you willpower that would be helpful in many ways. It is also a way to please planets. If you wish to keep yourself fit and appease planets, you may go for the fastings on specific days for a particular planet.
If you wish to appease Mercury, you should fast on Wednesday.
Donation (Daan) as a remedy for Mercury Planet
Astrology emphasises on donations as it is a swift way to perform good acts to dilute your sins. According to Vedic Astrology, Daan (donation) is the best way to get rid of malefic effects of a planet. Also, it gives you a chance to do some good and pious acts to remove your sins. It should be done with full faith and devotion and without any expectation in return. Daan should be given to a Supatra (a good and suitable person). In Vedic Astrology, the planets which are good for you, you should give them power; and the planets that are giving you suffering, you should perform donation for that specific planet, so as to make its effect weak.
Perform home remedies to strengthen Mercury Planet. The Donation of the Mercury should be done during Wednesday, in Mercury Hora and in Mercury's Nakshatra (Ashlesha, Jyeshtha, Revathi) during morning or evening. You can donate following things for getting good results of Mercury:
Green grass, Sabut Moong, Spinach, Kaansya vessel, Blue flower, Blue clothes, things made from Elephant teeth, Green cloth.
Mantra for Mercury Remedies
Since ancient times, Mantras have great significance in Vedic Astrology. Every mantra creates specific vibration and energizes a person with the powerful energy of the deity related to that specific planet. Chanting of Budh Mantra is a very good and easy way to appease your planets, however, a correct pronunciation is a must. Apart from that to reach ultimate state, you should chant the mantra in a specified number.
You should recite Mercury Beej Mantra to appease Planet Mercury. This mantra is really powerful and for your reference, it is appended below:
Aum Braam Breem Broum Sah Budhaya Namah !
You should chant the same for 9000 times. As per Desh- Kaal- Patra Siddhanta, in Kalyuga, there should be chanting of 4 times so you should chant the same for 36000 times.
You can also chant other Budh Mantra i.e.
Aum Bum Budhaya Namah
OR
Aum Ayeem Shreem Shreem Budhaye Namah !
Establishment of Yantra as a part of Mercury Remedies
Yantra are an integral part in astrology. Yantras are symmetrical diagrams and can be used to supplement the efficacy of mantras and are very helpful in situations when the mantra cannot be recited, or where the presence of the deity in the form of a symbol is essential, or in situations where a native can not bear the cost of gemstones. Yantras generally are drawn on Bhojpatra (parchment) and worn as a talisman on the body. If it is not possible for you to make it, the same can be engraved on an amulet or pendant. There are Nine planets and every planet has its own specific yantra. These Yantras are collectively called Navgrah yantra.
To get auspicious results of Mercury, you should wear Budh Yantra.. It should be worn during wednesday, in Mercury's Hora and in Mercury Nakshatras.
Jadi as a tool for Mercury Remedies
Plants are eminent part of nature and nature is the mother who heals our wounds and protect us. Roots (Jadi) of plants are very auspicious and useful to balance planetary influences in our life. If you wear root of a specific plant, according to Vedic Astrology, it would never give you any bad effect; rather it will improve the positive effects of that specific planet and dilute planetary malefices.
To avoid negative results and to enjoy favourable aspects of Planet Mercury, you should wear Vidhara Root on Wednesday during Mercury Hora and Mercury nakshatra.
Mercury Remedies through Rudraksha
Sometimes you require special things that can work in deep roots. So here in remedies, Rudrakshas came into picture. Rudraksha means teardrops of Lord Shiva. It is highly powerful and used for spiritual upliftment. It provides the native with prosperity, peace, good health and helps in overcoming challenges from all walks of life. When you wear it, it increases your wit and blesses you with the divine grace of Lord Shiva. Every Planet has different attributes, hence there is different Rudraksha for each planet
For Mercury Planet, you should wear 4 Mukhi Rudraksha OR 10 Mukhi Rudraksha by reciting specific mantra of that Rudraksha bead. The said Mantras are appended below:
Mantra for wearing 4 Mukhi Rudraksha:
Aum Hrim Namah!
OR
Aum Vam Kam Tham Ham!
Mantra for wearing 10 Mukhi Rudraksha:
Aum Hrim Namah!
OR
Aum Shrim Hrim Klim Greem!
Gemstone For Mercury
Royal families are known for having a rich treasures of precious stones than can have good powers. Our divine earth has natural resources of minerals. These minerals and crystals have mysterious powers, healing qualities and spiritual meanings. These are commonly known as Gemstones or birthstones and are either precious or semi-precious. Gemstones are being used since ancient times by many kings and royal people. Every planet combined with a specific gemstone, helps in balancing the effect of that planet upon us.
For planet Mercury, you should wear Emerald (Panna) gemstone in your little finger on Wednesday during Mercury Hors and Nakshatra. You can also wear a good quality onyx stone.
Other Mercury Remedies
Apart from the above remedies, you can do following:
Feed Cows with green fodder or green vegetables.
Take blessings from Kinnar (transgenders)
GIft Green Saree or green bangles to your sister or aunt.
Apply White sandalwood tilak on your forehead everyday..
We do hope that this article about Mercury Remedies would help you in various ways. By performing above-mentioned remedies, you will feel calm and relaxed, and achieve success in all walks of life.
Mercury in various houses according to Vedic Astrology
Mercury in various zodiac signs according to Vedic Astrology
Mercury in various houses according to Lal Kitab
Remedies for Mercury
Mercury
Planets in Astrology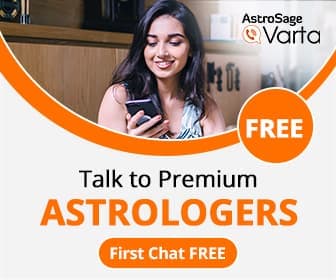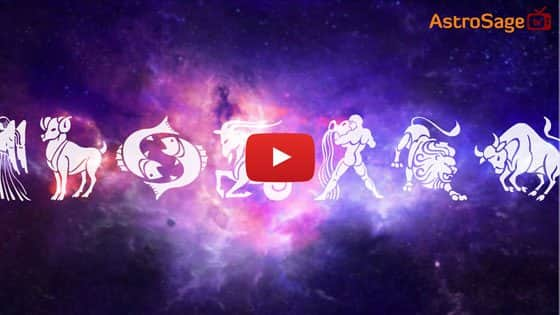 Buy Gemstones


Best quality gemstones with assurance of AstroSage.com
Buy Yantras


Take advantage of Yantra with assurance of AstroSage.com
Buy Feng Shui


Bring Good Luck to your Place with Feng Shui.from AstroSage.com
Buy Rudraksh

Best quality Rudraksh with assurance of AstroSage.com