Mars Remedies: Mangal Puja, Mantra and Remedies
In Vedic astrology, Mars or Mangal is believed to signify drive and physical energy, self-confidence and ego, strength, anger, impulsiveness, heroism and adventurous nature. Mangal is the ruler of blood, muscles and bone marrow. He is also related with battle, war and soldiers. As per Vedic astrology, Mars is considered as malefic by nature. "Mangal Dosha" is known as very dreaded concept of astrology. It asserts if a person having Mangal Dosh in their birth-charts marry someone who is not Mangali, it can cause death of spouse, strife, lack of prosperity and incur many other troubles. Remedies to be performed for Mangal or Mars related problems and during the dasa or antardasa of Mars:
Worship the ruling deities Kartikeya and Hanuman. The Kartikeya mantra: "Om Saravanabhavaya Namah" The Hanuman mantra: "Om Ham Hanumate Namah"
Recite Kartikeya Stotra or Hanuman Chalisa.
Japa of the Mars mantra: Om kram kreem kroum sah bhaumaya namah, 7000 times in 40 days.
Recite the Mangala stotra.
Charity: Donate Masoor dal (red lentils) on Tuesdays.
Fasting: On Tuesdays.
Pooja: Kartikeya pooja or Rudrabhishekha.
Rudraksha: Wear a 3 mukhi Rudraksha. - Buy now
Gemstone: Coral (Moonga) - Buy now
Jadi: Anant Mool - Buy now
Mars in various houses according to Vedic Astrology
Mars in various zodiac signs according to Vedic Astrology
Mars in various houses according to Lal Kitab
Remedies for Mars
Mars
Planets in Astrology
Mars is considered as a malefic planet in Astrology. It completes its sojourn from one sign to another sign in almost 45 days. It bestows the native with energy, enthusiasm, ability to perform tasks, power, strength and courage as per Vedic Astrology. But, on the other hand, when Mars acts like a functional malefic planet, it gives blood related irregularities, accidents, hurdles in marriage and married life and troubles to progeny, etc. It signifies brothers, bile, endurance, physical strength, litigation, copper metal, warriors, red colour, blood, southern direction, military, police, armed forces, surgeons, fireplaces, engineers, corals, chemists, scars, wounds, earthquakes, butchers, etc. When it is strongly placed in a chart, it brings positive changes and betterment in one's life. However; if it is weak or badly placed, it destroys overall happiness.
In this article, we would like to make you understand how you can get good results from this planet by performing Mars Remedies and enjoy good outcomes in life. Effects of Mars possess differentiate as per various houses of the birth chart. When Mars is placed in the Ascendant, fourth, seventh, eighth and twelfth houses, it creates Manglik or Kuja Dosha, and troubles in marriage and married life. However, when it is placed in the third, sixth, tenth and eleventh houses of a Birth Chart, it is mostly considered as the best placement that bestows benefic results.
For people having Cancer and Leo ascendant, it becomes Yogakaraka Planet being the lord of Angular and Triangle houses. It thus, brings rise and success in their life as well as give them boon during its major, minor or sub-sub period. Mars also provides a native with landed property, and if a person have strong Mars, she/he excels in the field of Real Estate and building construction. As Mars is a significator of energy, power, leadership, valour; it should be well placed and must be strong in the birth chart.
Major effect of any planet can be seen during its effective periods and so the effect of Mars can mostly be seen during Mars Mahadasha, Antardasha, Pratyantar Dasha and Mars Transit. During these periods, a person might be short tempered, initiative taker and shows leadership abilities. Person having strong mars looks quite manly and younger than their age and might have some reddishness on their face.
Here, we are trying to tell you the simple and best remedies, so that you should know how to make Mars stronger, may perform them with ease and bring positive changes in your life. Remedial measures always help you overcome most of your worries and issues pertaining to different walks of your life.
Perform Weak Mars Remedies through your Dress & Lifestyle
Every planet affects your lives in the most dramatic way. Whenever a specific period of any planet starts or it transits in a specific house in your horoscope, the planet and its related things surround you so that you would totally befall under that planet's effect. Every planet denotes specific color and controls human life in many ways hence; to enjoy a good life, you should use (if a planet is benefic for you) or avoid (if a planet is malefic for you) following specific things related to each planet:-
For this, you can change your lifestyle as per the following:
You should wear Red and Copper shade colors in routine. You should pay respect towards your motherland and armed forces, and always maintain cordial relationships with your brothers, brother in-laws and friends. You should not borrow money on Tuesday as it will not be easily repaid.
Prayer as Mars Remedy
Prayer is the best way to connect your soul with the almighty. Prayer is like a request to heal you, to keep your morale high and give you strength to overcome all the challenges that you are facing in your life. If you pray, it gives you hope and power to fulfill your deeds with sincerity. There is a specific deity related to each planet hence, you can pray to a specific deity or planet in order to appease them to give you boon.
To attain blessings of Planet Mars, you should worship Lord Hanuman or Lord Kartikeya. You may recite Hanuman Chalisa, Bajrang Baan or may recite Sunderkand for good results. Apart from that, you may also worship Lord Narsimha Avatar of Lord Mahavishnu.
Fasting as a medium for Mars Remedies
Fasting is a way to devote yourself fully to the almighty and it purifies your internal as well as external body. Fasting gives you willpower that would be helpful in many ways. It is also a way to please planets. If you wish to keep yourself fit and appease planets, you may go for the fastings on specific days for a particular planet.
If you wish to appease Mars, you should keep fasting on Tuesdays.
Donation (Daan) as a remedy for Mars Planet
According to Vedic Astrology, Daan (donation) is the best way to get rid of malefic effects of a planet as well as it gives you a chance to do some good deeds to remove your sins. It should be done with full faith and devotion and without any expectation in return. Daan should be given to a Supatra (a good and suitable person). In Vedic Astrology, the planets which are good for you, you should give them power; and the planets that are giving you suffering, you should perform donation for that specific planet, so as to make its effect weak.
Perform home remedies to strengthen Mars Planet and to get better results of Mars. Donations related to this planet should be done on Tuesday in Mars Hora and in Mars' Nakshatra (Mrigasira, Chitra, Dhanishta). You can donate the following things:
Red Lentil, Khaand, Saunf, Coral, Wheat, Red Kaner Flower, Copper vessel, Jaggery, etc.
Mantra for Mars Remedies
Mantras have great significance in Vedic Astrology since ancient times. Every mantra creates specific vibration and energizes a person with the powerful energy of the deity related to that specific planet. Chanting of Mangal Mantra is a good and easy way to appease your planet, however; a correct pronunciation is a must. Apart from that to reach ultimate state, you should chant the mantra in specified number.
To get desired results with the blessings of planet Mars, you should recite Mars Beej Mantra and the same is appended below:
Aum Kram Kreem Kroum Sah Bhaumaya Namah !
You should chant this mantra for 10,000 times. As per Desh-Kaal-Patra Siddhanta, the same should be chant 4 times of 10,000 in Kalyuga, so you should chant Mars Beej Mantra for 40,000 times.
You can also chant other mantra, which is
Aum Bhaum Bhaumaya Namah
OR Om Am Angarakaya Namah!
Establishment of Yantra as a part of Mars Remedies
Yantras are symmetrical diagrams and they can be used to supplement the efficacy of mantras and are very helpful in situations, when mantra cannot be recited, or where the presence of the deity in the form of a symbol is essential, or in situations where a native can not bear the cost of gemstones. Yantras generally are drawn on Bhojpatra (parchment) and worn as a talisman on the body. If it is not possible for you to make it, the same can be engraved on an amulet or pendant. There are Nine planets and every planet has its own specific yantra. These Yantras are collectively called Navgrah yantra.
To get auspicious results of Mars, you should wear Mars Yantra. It should be worn during Tuesday, in Mars' Hora and in Mars Nakshatras.
Jadi as a tool for Mars Remedies
Roots (Jadi) of plants are very auspicious and useful to balance planetary influences in our life. If you wear root of a specific plant, according to Vedic Astrology, it would never give you any bad effect; rather it will improve the positive effect of that specific planet and dilute planetary malefices.
To gain blessings of planet Mars, you should wear Anantmool on Tuesday during Mars Hora and Mars Nakshatra.
Mars Remedies through Rudraksha
Rudraksha means teardrops of Lord Shiva. It is highly powerful and used for spiritual upliftment. It provides the native with prosperity, peace, good health, and helps in overcoming challenges from all walks of life. When you wear it, it increases your wit and blesses you with the divine grace of Lord Shiva. Every Planet has different attributes hence, for each planet, there is different Rudraksha.
For Mars Planet, you should wear 3 Mukhi Rudraksha, 11 Mukhi Rudraksha or 13 Mukhi Rudraksha by reciting specific mantra of that Rudraksha bead. The said Mantras are appended below:
Mantra for wearing 3 Mukhi Rudraksha:
Aum Klim Namah!
OR Aum Rem Hoom Hrim Hoom!
Mantra for wearing 11 Mukhi Rudraksha:
Aum Hrim Hoom Namah!
OR Aum Room Moom Yoom Om!
Mantra for wearing 13 Mukhi Rudraksha:
Aum Hrim Namah!
OR Aum Rum Mum Yum Aum!
Our divine earth have natural sources of minerals. These minerals and crystals have mysterious powers, healing qualities and spiritual meanings. These are commonly known as Gemstones or Birthstones and can either be precious or semi-precious. Gemstones are being used since ancient times by many kings and royal people. Every planet combined with a specific gemstone helps in balancing the effect of that planet upon us.
For planet Mars, you should wear Red Coral in your ring finger on Tuesday during daylight, in mars Hora or Mars Nakshatra and in the brighter fortnight of the Lunar Month.
Other Mars Remedies
Apart from the above remedies, you can do following remedies to appease planet Mars and enjoy its innumerable blessings:
Feed Gram and Jaggery to monkeys.

Plant Pomegranate tree on Tuesday and worship it.

Offer bananas or sweet betel leaf to God Hanuman.
We do hope that this article about Mars Remedies would help you in various ways. By performing above-mentioned remedies, you would feel calm and relax, and would achieve success in all walks of life.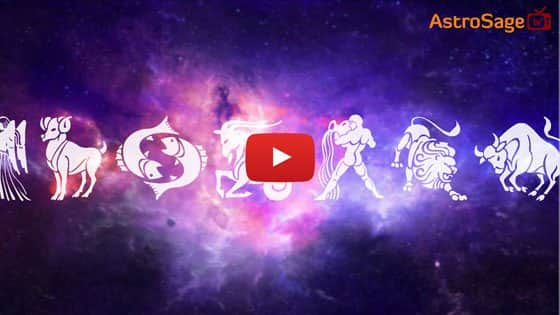 Buy Gemstones

Best quality gemstones with assurance of AstroSage.com
Buy Yantras


Take advantage of Yantra with assurance of AstroSage.com
Buy Feng Shui

Bring Good Luck to your Place with Feng Shui.from AstroSage.com
Buy Rudraksh


Best quality Rudraksh with assurance of AstroSage.com