Neeti Mohan 2014 Horoscope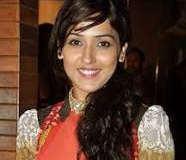 Name: Neeti Mohan
Date of Birth: Monday, November 18, 1985
Time of Birth: 12:00:00
Place of Birth: Delhi
Longitude: 77 E 13
Latitude: 28 N 39
Time Zone: 5.5
Information Source: Unknown
Neeti Mohan 2014 Horoscope
Year 2014 Summary Horoscope
Neeti Mohan may get indulge into sudden losses financially. Failure in attempts will make Neeti Mohan feel frustrated. Neeti Mohan will have to slog as the work burden will be too much. There is displacement, transfer and trouble in foreign lands. There are chances of falling into bad companies so, better aware of that. Neeti Mohan's health will be weak and Neeti Mohan will be caught by many diseases. Neeti Mohan's social reputation can also be hampered. There will be disputes with good people in the society.
Nov 18, 2014 - Jan 12, 2015
Neeti Mohan will get full co-operation from superiors or people in responsible or influential positions. Neeti Mohan can make great progress professionally. Business/trade prospects will be very good, a promotion should be anticipated if employed somewhere. Neeti Mohan might have to shoulder important responsibilities both at the career and domestic fronts. There will be a good opportunity to come into contact with compatible persons in the course of Neeti Mohan's official duties/ travels. Neeti Mohan's relationship with Neeti Mohan's brothers and sisters will be fine. Though there will be problems to Neeti Mohan's siblings.
Jan 12, 2015 - Mar 02, 2015
Neeti Mohan's personal needs will be met the more Neeti Mohan tune into Neeti Mohan's spiritual side, and Neeti Mohan's growth will be directly connected with Neeti Mohan's ability to accept Neeti Mohan's deep philosophical transformation. Neeti Mohan could greatly benefit by finishing that degree or get that certificate you've been working on. This is a good time to follow that urge to express Neeti Mohan's deep inner changes in Neeti Mohan's personal growth. Neeti Mohan can be very successful in expressing Neeti Mohan's higher principles, whether it is work related or community oriented. Neeti Mohan's outlook will be optimistic and Neeti Mohan's enemies will be in touble during this period. Expect monetary returns when Neeti Mohan put Neeti Mohan's ideas into practice. Neeti Mohan will gain from government and mistry and may work together with them for the success. There will be expansion in the trade or will get job promotions. Family happiness is assured for Neeti Mohan.
Mar 02, 2015 - Apr 29, 2015
Job matters will remain mostly below average and not entirely satisfactory. Work environment will remain disturbed and under pressure during this period. Risk taking tendencies should be curbed totally. Neeti Mohan should avoid major activity during this period. If working as a professional, this year will experience hurdles and some challenges. There will be uncertainty and some confusion. Neeti Mohan will lack full support from Neeti Mohan's own people. Possiblity of some legal action against Neeti Mohan is also there. The health of Neeti Mohan's dear ones may create anxiety for Neeti Mohan. There will be problem in the progeny during this period. Neeti Mohan should keep a low profile during this time and avoid changes.
Apr 29, 2015 - Jun 19, 2015
During this period there can be good gains from property transactions. Financial disputes can get decided in Neeti Mohan's favor. Neeti Mohan will be able identify new sources of income. Long-awaited pay raises will materialize. Business journeys will be successful and productive. The most important feature of this period is that Neeti Mohan can experience a positive increase in the level of respect that Neeti Mohan enjoy - whatever be Neeti Mohan's station in life. Neeti Mohan will be inclined to spend on luxuries and buy a new vehicle.
Jun 19, 2015 - Jul 11, 2015
This is a good time for self-expression and the use of Neeti Mohan's creative abilities in various fields. Some auspicious ceremony may be celebrated in Neeti Mohan's family. The most unexpected changes could be expected in Neeti Mohan's work area and in professional activities which are outstanding for Neeti Mohan. Positive changes in Neeti Mohan's personal and professional life will take place and Neeti Mohan will undertake journeys in connection with Neeti Mohan's business which will be very rewarding and fruitful. Make the best use of this wonderful period. Neeti Mohan will attend relegious functions and will come in contact with respected and religious people.
Jul 11,2015 - Sep 10, 2015
Somehow, time and fortune will throw the spotlight at you, and Neeti Mohan's activities. It is high time that Neeti Mohan are given credit for Neeti Mohan's efforts and other recognize Neeti Mohan and look up to Neeti Mohan. Neeti Mohan will be able to carry out Neeti Mohan's responsibilities and maintain the same closeness with Neeti Mohan's parents, sibling and relatives. Neeti Mohan might receive a very good piece of news through communication.Keep up the tempo and believe in Neeti Mohan's abilities, the year will see Neeti Mohan off in a completely new position. A long distance travel will be rewarding. During this period Neeti Mohan will live an aristocratic life.
Sep 10, 2015 - Sep 28, 2015
Neeti Mohan will be enthusiastic towards life. You'll be courageous and have a violent temper. There will be lack of mental control and loos of discremination. Neeti Mohan's popularity with public will decrease and there can be trouble due to disputes. This period is unfavorable for love and romance. Children and life partner may suffer from ill health. In case of benefic aspects, this period may result in child birth and gain from higher authorities.
Sep 28, 2015 - Oct 28, 2015
This will prove to be a fantastic period for Neeti Mohan. Neeti Mohan will be very confident with Neeti Mohan's thoughts and chance of getting promotion is highly recommended. There are chances of sudden travel which seems to be very fruitful. There will be happiness from siblings and from the opposite sex. This is also a good period for Neeti Mohan's borthers. Thought of changing place or profession should be avoided.
Oct 28, 2015 - Nov 18, 2015
This is a fluorescent period for Neeti Mohan so, try to have the benefit of it. Neeti Mohan will get relieved of all Neeti Mohan's stress and troubles. Family and professional atmosphere will be very supportive to Neeti Mohan. Neeti Mohan should be a bit conscious while driving. Neeti Mohan's enemies will not dare to face Neeti Mohan as Neeti Mohan will be full frame of mind to crush them. Neeti Mohan will come out courageous and get professional distinction.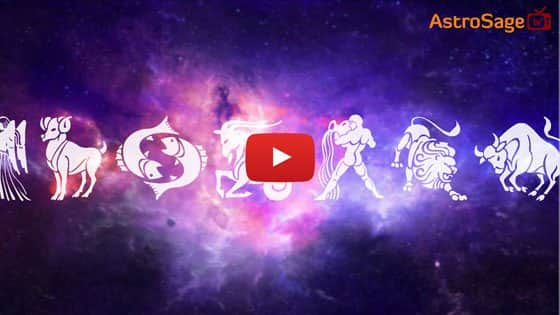 Buy Gemstones

Best quality gemstones with assurance of AstroSage.com
Buy Yantras


Take advantage of Yantra with assurance of AstroSage.com
Buy Feng Shui

Bring Good Luck to your Place with Feng Shui.from AstroSage.com
Buy Rudraksh


Best quality Rudraksh with assurance of AstroSage.com