Sagittarius-Taurus Compatibility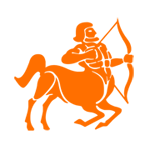 Sagittarius and Taurus Compatibility according to Vedic Astrology states that these signs' perspectives align on a very basic level unique, just like the basic life necessities. Sagittarius and Taurus are the earth and fire signs, respectively. Taurus comes under the governance of Venus, the goddess of adoration, which supplies him with elevated affectability, a longing for harmony, and a voracious craving for reciprocation. A Taurus is judicious and adjusted, looks for agreement and security, keeps an inactive way of life, and sets aside effort to rest when changes loom not too far off. Sagittarius is his/her perfect inverse and the out of control energy keeps him/her from standing by. He/she wants to move, to get new abilities, to secure feelings and impressions, to head out and to meet new individuals. Settlement is much the same as death for him/her.
Taurus esteems a solid, glad family and kids. This is likewise important to Sagittarius yet less significantly. His essential inspirations are personal growth and the quest for the ideal. He is any remaining signs' karmic instructor. Also, in light of the fact that he should initially learn something to show another person, he is attracted to travel and the quest for experience. Such a differentiation between signs denies them of various resources whereupon they could set up a solid relationship.
Sagittarius and Taurus Zodiac Compatibility
Sagittarius and Taurus compatibility is conceivable yet improbable. Taurus, the grounded sign, inclines toward its component — the earth — looking for solace, thriving, and security. All that originally involves changes that are related with hazard, which pikes see accordingly. It's desirable to have a warm, recognizable bog than to face the challenge of plunging into the ocean and coming up void. Then again, Sagittarius detests stagnation and serenity. He will be exhausted and disturbed by inaction in contrast with Taurus. Taurus, then again, will be disturbed by the accomplice over the top loyalty, and he will make incessant endeavors to stop him. Between the signs, significant embarrassments will eject.
The ineffective horoscope of Sagittarius and Taurus compatibility can improve in case it is really essential for the two signs. Taurus can show to Sagittarius that tranquility isn't startling, yet rather lovely and safe. Sagittarius will exhibit the land sign's charms through its own model, showing how new individuals and occasions can work on one's life. With a solid common longing, they can make an extraordinary and commonly advantageous joint presence.
Sagittarius and Taurus Business Compatibility
Shockingly, the Sagittarius and Taurus business compatibility has a decent likelihood of coming out on top. The two signs like fresh bills and are adroit at getting them. They can effectively supplement each other through their divergent person attributes, along these lines propelling their normal reason to incredible outcomes. Sagittarius smokes from thoughts and has solid informative and authoritative capacities, which empowers it to show among individuals. Taurus is fit for working nonstop on tasks of any intricacy and has logical reasoning and prescience. They can arrive at any top by consolidating and disseminating jobs as per their capacities.
Sagittarius and Taurus companionship compatibility is implausible, as picking a joint rest can bring about a contention circumstance. Taurus would prefer to remain in and watch a satire than visit a calm, comfortable bistro. Sagittarius is constantly attracted to regions where there are many individuals and a great deal of action. Venus wards are commonly incredible proprietors, as confirmed by his amiable disposition. Sagittarius, the opportunity adoring sign, flourishes with correspondence; he is continually encircled by individuals and energy, which can stimulate Taurus' envy and result in disdain and misconstruing.
Sagittarius and Taurus Love Compatibility
Sagittarius and Taurus love compatibility is low in love. At the point when these two meet up, energetic sentiments dependent on physical allure create between them. At the point when they start to disappear, the fire sign becomes exhausted, as he shares little for all intents and purposes with the earth sign. Taurus, consistently keeping watch for a genuine, enduring relationship, will make courageous endeavors to hold breezy Sagittarius for a period. Sagittarius requires active work, feelings, and impressions. He is disappointed with life in the organization of a home-accomplice. Hence, Taurus' sentiment with him will be one more tragedy and a scar on the heart.
Sagittarius and Taurus have a low compatibility seeing someone, which is reflected in their unique reasoning and perspectives. All around, Sagittarius has a solid sexual energy, an inward power that draws in Taurus. Furthermore, if their companionship is a typical and fruitful event, they have a totally alternate point of view on close connections. The desirous Taurus wants to keep up with steady nearness to his accomplice, to apply authority over him, and to accept power in their pair. Nonetheless, Sagittarius is excessively joined to his opportunity and freedom, and he will not be able to leave his desires and live under the direction of another.
Sagittarius and Taurus Sexual Compatibility
Sagittarius and Taurus sexual compatibility can be magnificent if the accomplices have overwhelming inclinations for each other and are in a super durable coalition. This far-fetched situation is conceivable if the two signs recognize and make up for different deficiencies. Taurus is a mindful and sympathetic sweetheart who esteems actual contact. His created instinct empowers him to recognize and offer delight to his accomplice unpretentiously. Sagittarius' imperativeness injects their sexual existence with zest and enthusiasm, guaranteeing that they never experience weariness.
Subsequently, the most noticeably awful situation for such a relationship is one in which a man is a quiet Taurus and a lady is a functioning Sagittarius. Then again, in such a circumstance, sexual compatibility increments significantly. An erotic and a vivacious accomplice will make a magnificent mix that will fulfill the two players.
Sagittarius and Taurus Family Compatibility
Sagittarius and Taurus marriage compatibility is profoundly capricious. Similarly as not comprehending the laws of affection, it is conceivable that these two will be overwhelmed by compelling feelings and advance toward the wedding royal residence. Subsequent to going through the special first night stage wearing pink glasses, accomplices will ultimately start to see and see each other's blemishes. The lapping stage will start, during which every member will safeguard the honesty of their position. They are probably not going to comprehend each other, in light of the fact that it is difficult to see things through the eyes of two distinct chimes. Contrasting views of the world between the two signs will bring about warmed discussions and common abuses. By then, their common future will be completely dependent upon them. They can acquire something on the off chance that they discover inner assets to place themselves in the shoes of another, comprehend his perspective, and arrive at a trade off.
As indicated by the norms of Vedic astrology, the heartfelt Venus charmed the freedom supporter Jupiter by giving to him a supernatural smelling belt. By compatibility with this story, we can reason that Sagittarius and Taurus' compatibility in day to day life is conceivable if the accomplices organize their association so that it contains wizardry, shared interest, and energy. It is to some degree important, Sagittarius, however it for the most part benefits the two of them.
FAQs
1. Which planet rules Sagittarius?
The ruling planet of Sagittarius is Jupiter which happens to be the biggest planet in the solar system.
2. Which zodiac is the best pair in terms of long relationship with Sagittarius?
Leo, Aries, Libra, and Aquarius are generally considered to be the most compatible signs with Sagittarius.
3. Is Sagittarius a fixed sign?
No Sagittarius are mutable signs.
4. Describe the element of Sagittarius.
Fire is the element associated with Sagittarius. With their insatiable appetite for adventure and their insatiable curiosity, we'd suppose Sagittarians always had a fire burning beneath them. Archers suffer from severe wanderlust and are happiest when they can roam freely.
» Sagittarius Compatibility
They will be connected by the fact that they are both composed of the same element, but they occur at such disparate times o...
Sagittarius and Taurus are the earth and fire signs, respectively. Taurus comes under the governance of Venus, the goddess o...
This implies that these two signs have an unimaginable fascination for each other. Gemini is the air sign, while Sagittarius...
Sagittarius natives are some of the most adventurous beings you will come across. They seek new adventures and thrive on thr...
Both of them are fire signs, their relationship will be filled with passionate feelings, passions, and interesting events. T...
The fire sign will feel detained by the other, while the earth sign won't ever have the option to loosen up even with never-...
They are insatiably curious and incapable of boredom or monotony. They enjoy travelling to foreign areas, taking part in ext...
Both of these love partners are adept at multitasking, balancing birthdays and special dates with family obligations, but it...
Sagittarius is the ninth sign of the zodiac and is associated with the fire element. As with an unpredictable flame, this si...
This combination can be challenging in many aspects as both of them have fundamental differences when it comes to life appro...
Their bond is strong and powerful. Sagittarius loves to explore, go on adventures, and share, while an Aquarius is an ideali...
But unfortunately, it doesn't last very long in most cases. It is rather difficult for them to get out of their platonic zon...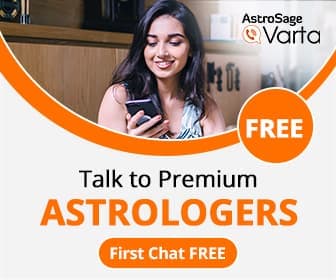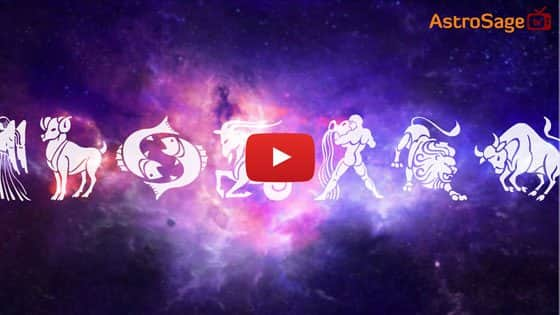 Buy Gemstones


Best quality gemstones with assurance of AstroSage.com
Buy Yantras


Take advantage of Yantra with assurance of AstroSage.com
Buy Feng Shui


Bring Good Luck to your Place with Feng Shui.from AstroSage.com
Buy Rudraksh

Best quality Rudraksh with assurance of AstroSage.com