Sagittarius-Scorpio Compatibility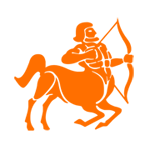 Sagittarius and Scorpio compatibility seems to be a balanced equation. Both of these love partners are adept at multitasking, balancing birthdays and special dates with family obligations, but it takes Scorpio's follow-through to get anything done in this pair. Sagittarius has an inclination to jump from project to project, which is where Scorpio's stick-to-it-tivness comes in handy. Sagittarius, fortunately for Scorp partners, notices all the effort their partners put in — and they definitely show their appreciation when it's needed. Scorpios can be obstinate, exacting, and demanding, and thus this mate must allow their Sagittarius lover personal space and time to pursue their own interests. Scorpio carries out Sagittarius's ideas, even if Sagittarius has lost interest and moved on. To demonstrate that Sagittarius and Scorpio compatibility is not all work and no play, Sagittarius demonstrates their proclivity for flexibility, a positive quality that occasionally triumphs over resolute determination.
They can provide each other with security and flexibility. Once they open up to one another and accept their disparate views on love and life, these two have the potential for steamy relationships, deep connections, and genuine respect. As long as they communicate and embrace their differences, their relationship will be passionate.
Wish to know about your compatibility with Sagittarius? Talk to the experts on call right now for free.
Sagittarius and Scorpio Zodiac Compatibility
Sagittarius and Scorpio compatibility make for zodiacal signmates. They are elements that do not combine in their natural state — water and fire, respectively. Water is a strange and secretive sign that piques the true attention of Sagittarius. Despite its smart thinking, Scorpio is frequently unpredictable and impetuous. Sagittarius, on the other hand, is a sign that is open in its manifestations: it frequently moves chaotically and places a premium on both exterior and internal liberty. Scorpio is a permanent sign of the zodiac. This implies he usually always gets what he wants, is zealous about standing his ground, and rarely uses the term "compromise." Few people are capable of tolerating it, and it is exacerbated by a tough nature.
Sagittarius, on the other hand, is the polar opposite in this regard: it is inherently volatile and adapts rapidly to new circumstances. He craves novelty in all aspects of his life, in anything that can supply him with new knowledge, practical experience, and pleasant impressions. Additionally, the signs are endowed with unique traits by the planets that rule them. Scorpio is controlled by Mars, the aggressive planet, and Pluto, the obstinate planet. As a result of them, the water sign is determined and courageous, as well as self-centered and straightforward. He is primarily motivated by a desire for power, as it is via his assistance that he may achieve everything else: wealth, fame, and notoriety. Sagittarius sends Jupiter, the inquiring planet. This heavenly body instils philosophical thought and a yearning for science and knowledge in its ward. His karmic obligation is to disseminate his knowledge. As a result, Sagittarius is a lifelong student, attempting new things on a regular basis.
Sagittarius and Scorpio compatibility is equipped with a healthy dose of manly vitality. By fusing the water and fire signs, a strong but complex and conflicting union can be established. The compatibility between Sagittarius and Scorpio has the potential to be outstanding and deliver them significant rewards. Sagittarius, who is adaptive, bright, and gentle, meets Scorpio, who is deep, strong, and mysterious. They have a lot to learn from one another. The fire sign is adaptive, does not grow stuck on problems, and easily overcomes hurdles due to its vivacious mind and innovative approach. He is a perpetual optimist who likes communication and travels the world smiling. On the other hand, Scorpio is more stable: it focuses on a single subject, sees it through to completion, and avoids swapping trifles.
Sagittarius and Scorpio compatibility can only guarantee productive relationships if both signs are truthful with one another. Their trust will then be at an all-time high, and their move toward will be substantially facilitated. The mutual desire to comprehend and respect the other's uniqueness will become stronger from these vantage points. Scorpio has the most difficulties opening up to a mate, as confidentiality is one of his dominating attributes. His delicate contents are hidden beneath a tough chitinous shell that he stubbornly conceals for security reasons. By the way, when Sagittarius is present, the water sign relaxes slowly and for an extended period of time: it's tough to trust someone when one considers his impermanence and sometimes irresponsibility.
Sagittarius and Scorpio Business Compatibility
While Sagittarius and Scorpio compatibility suggests that they are opposite signs on the Zodiac wheel, they have minimal job or business compatibility.
Scorpio thrives on calculating and strategizing its way to the top, but Sagittarius is far more nimble and spontaneous in its work goals. Scorpio's emotional and watery character also extinguishes Sagittarius' fire, which is unpleasant for everyone. They accomplish nothing professionally together, preferring to gravitate toward other signs that perceive them the way they wish to be perceived.
At work, Sagittarius and Scorpio compatibility is fair. The first is an amazing planner and strategist. His intentions are unambiguous, his methods are precise, and his outcomes are exceptional. Sagittarius is a visionary, an organiser, and a diligent performer all bundled into one. Their labour union, on the other hand, has an Achilles' heel: two idealists are overly critical of others but will allow such attacks in their address. Partners should abstain from deception and remember why they are collaborating in the first place, which is to attain a common goal.
Sagittarius and Scorpio Love Compatibility
If Sagittarius and Scorpio compatibility is seeked to develop a romantic relationship, they should be reminded to take their time and get to know one another deeply and meaningfully; otherwise, they risk getting way ahead of themselves.
If neither partner is cautious, this relationship may end before either partner is aware it began! Their tenacity will be abundantly repaid. Sagittarius thrives on novelty and excitement, as well as the capacity to think positively. Scorpio only wishes to strengthen and deepen emotional bonds. Sagittarius may feel restricted in the early stages of the relationship by Scorpio's rapt attention and lofty hopes for love. Scorpio will find fulfilment and thrill if they can maintain control of their emotions.
Scorpio is an emotionally charged water sign defined by depth and intricacy. The intensity you perceive on the surface is merely a fraction of what you get. Sagittarius is a fire sign who frequently wears his or her heart on his or her sleeve. What you see is largely what you get, and these two frequently fail to comprehend the objectives of the other. Scorpio will find fulfilment and thrill if they can maintain control of their emotions.
Sagittarius and Scorpio compatibility regard each day as an adventure (or, in the case of Scorpio, a tantalising mystery) and an infinite opportunity to explore, examine, and discover. They develop an affinity for one another as a result of their shared travels. While Sagittarius may tyre of Scorpio's intransigence and stubbornness, Scorpio may believe their Sagittarius companion is a little too hotheaded. They'll like studying together, and travel may prove quite useful for this couple. Their relationship is in perpetual flux!
These two personalities are hit or miss when it comes to love relationships. These folks are diametrically opposed, and their collision can be highly bumpy, yet exhilarating. Things can move very quickly with this union. However, if they go at an excessive rate of speed, a crash is unavoidable. At least initially, the goal here will be for them to take their time and get to know one another better before committing to anything they could regret.
Both Sagittarius and Scorpio consider the world as their oyster and are willing to take calculated risks in order to accomplish their objectives and achieve success. Sagittarius, on the other hand, is much more spontaneous and acts without hesitation, which is not at all how Scorpio acts. While shared experiences surely draw them closer together, Scorpio is far less adaptable in terms of picking up and leaving on a whim. Scorpio must first organise their affairs before chasing their aspirations, while Sagittarius will pace anxiously while rescheduling appointments, packing, and double-checking their large to-do lists.
Sagittarius and Scorpio Sexual Compatibility
Between the covers, Sagittarius and Scorpio compatibility can be a scorchingly intense short-term romantic connection. Sagittarius is an empathetic lover who enhances Scorpio's famed sexual power. Sagittarius, on the other hand, frequently regards sex as a social event. This is in direct opposition to Scorpio's almost spiritual approach to sexuality. While they may have some very passionate moments, Scorpio's ambition to dominate Sagittarius will eventually prove too much for this free spirit.
Their mutual thirst and insane need for sexual gratification are inspired by passion, which, as you are well aware, cannot last endlessly. Emotions begin to diminish, and lovers begin to focus more on one another's shortcomings. At this stage, their originally strong compatibility in the bedroom begins to decrease. To avoid this, they must continually innovate while avoiding mutual anger and jealousy.
Check Your Love Match Compatibility Now
Sagittarius and Scorpio Family Compatibility
The compatibility of Sagittarius and Scorpio in marriage leaves a lot to be desired. On rare occasions, and generally, it's surprising how these two ended up at the registrar office. They are almost certainly taking this step under the impact of high emotions and desire, oblivious of the obstacles that will await them once their hormone profile returns to normal. Joint illusions about life will begin to disintegrate, resulting in the partners' sorrow. Scorpio is a man who is rarely wrong: he will continue to scrutinise, criticise, and educate the careless elect. Sagittarius, being a delicate and vulnerable sign, will avoid such killings in favour of peace outside the home.
In the midst of Sagittarius and Scorpio compatibility contradictions will crop up literally everywhere: the water sign is thrifty and tries to conserve money, whilst his companion prefers to live large, frequently wasting his last remaining earnings on frivolity. Additionally, they select distinct ways of rest: a Martian will engage in beneficial activities, whilst his chosen one will attend a raucous party. Children can also become a point of contention: the water sign is inclined to perpetuate the genus, whilst the fire sign considers procreation as a danger to even greater responsibilities, which he despises. As a result, Sagittarius and Scorpio have an unsatisfactory compatibility in family life. Prior to the arrival of their dwelling, spouses must invest much time and effort into their relationships. Will they make compromises in terms of time and energy? The case has not been settled.
FAQs
1. Which planet rules Sagittarius?
The ruling planet of Sagittarius is Jupiter which happens to be the biggest planet in the solar system.
2. Which zodiac is the best pair in terms of long relationship with Sagittarius?
Leo, Aries, Libra, and Aquarius are generally considered to be the most compatible signs with Sagittarius.
3. Is Sagittarius a fixed sign?
No Sagittarius are mutable signs.
4. Describe the element of Sagittarius.
Fire is the element associated with Sagittarius. With their insatiable appetite for adventure and their insatiable curiosity, we'd suppose Sagittarians always had a fire burning beneath them. Archers suffer from severe wanderlust and are happiest when they can roam freely.
» Sagittarius Compatibility
They will be connected by the fact that they are both composed of the same element, but they occur at such disparate times o...
Sagittarius and Taurus are the earth and fire signs, respectively. Taurus comes under the governance of Venus, the goddess o...
This implies that these two signs have an unimaginable fascination for each other. Gemini is the air sign, while Sagittarius...
Sagittarius natives are some of the most adventurous beings you will come across. They seek new adventures and thrive on thr...
Both of them are fire signs, their relationship will be filled with passionate feelings, passions, and interesting events. T...
The fire sign will feel detained by the other, while the earth sign won't ever have the option to loosen up even with never-...
They are insatiably curious and incapable of boredom or monotony. They enjoy travelling to foreign areas, taking part in ext...
Both of these love partners are adept at multitasking, balancing birthdays and special dates with family obligations, but it...
Sagittarius is the ninth sign of the zodiac and is associated with the fire element. As with an unpredictable flame, this si...
This combination can be challenging in many aspects as both of them have fundamental differences when it comes to life appro...
Their bond is strong and powerful. Sagittarius loves to explore, go on adventures, and share, while an Aquarius is an ideali...
But unfortunately, it doesn't last very long in most cases. It is rather difficult for them to get out of their platonic zon...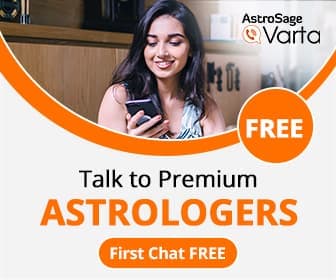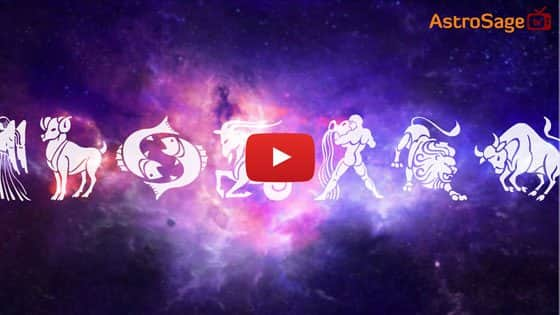 Buy Gemstones


Best quality gemstones with assurance of AstroSage.com
Buy Yantras


Take advantage of Yantra with assurance of AstroSage.com
Buy Feng Shui


Bring Good Luck to your Place with Feng Shui.from AstroSage.com
Buy Rudraksh

Best quality Rudraksh with assurance of AstroSage.com