Sagittarius-Gemini Compatibility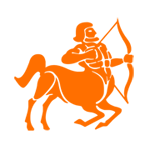 Sagittarius and Gemini compatibility according to the principles of astrology do not ring true, that is, they are entirely against each other. This implies that these two signs have an unimaginable fascination for each other. Gemini is the air sign, while Sagittarius is a fire sign. The conjunction of fire and air can share a spike. They share numerous attributes: both are enriched with an agreeableness and a receptive outlook, a curiosity for new information, and an enthusiasm for correspondence and travel. The scholarly capacities of signs are excellent, and therefore, each one of them makes for a captivating conversationalist.
Mercury is the ruling lord of Gemini — the divine force behind business and correspondence, who empowers the sign to build up associations with the remainder of the world. Sagittarius is under the mercy of Jupiter. Both are timeless positive thinkers who promptly pardon offenses. Sagittarius and Gemini compatibility is never-endingly invigorated, ruling out weariness or depression. Both fire and air seek to be pioneers. On this ground, they might clash and conflict. Their relationship can be summarized with the saying "go big or go home." That is, possibly they are impeccably coordinated, or they are prepared to despise each other and escape in inverse ways. Both are romantics who won't acknowledge anything short of flawlessness in their connections.
Sagittarius and Gemini Zodiac Compatibility
Because of the way that the two signs are alterable, Sagittarius and Gemini compatibility is extraordinary. They are proficient at adjusting to an accomplice's life conditions and signs. Accordingly, Sagittarius is uninterested with regards to the air sign's duality, and Gemini are unsurprised by the searing sign's unexpected choices. They are bound together by a longing for information, which fills in as the epitome of their life's thoughts and plans. A common perspective and qualities work with rapprochement, making them ideal accomplices.
Gemini is the pair's philosophical chief; he is very much perused and has a limitless creative mind. These signs are commonly valuable and can gain proficiency with an incredible arrangement when matched. Sagittarius and Gemini compatibility likewise gets reflected in their horoscopes, which looks good for the advancement of connections in all circles of life. There will be errors and fights between them, however two hopeful people will rapidly resolve any issue. Also, the more successfully they manage them, the more grounded their association becomes.
Sagittarius and Gemini Business Compatibility
In an ideal world, the air sign is generally worried about creating contacts and associations with partners. Correspondence is essential to him/her. The fire sign is worried about professional success and self-completion. At the point when their independent advantages impact, contest and resistance will eject. At the point when they have a shared objective, the compatibility of Sagittarius and Gemini at work will be beneficial. Powerful designation of obligations empowers them to accomplish the best potential outcomes.
While the compatibility of Sagittarius and Gemini compatibility in fellowship is good, it has a few disadvantages. From one viewpoint, shared interests and points of view on life unite individuals and concrete their bonds. They live it up and can chat for quite a long time. Sagittarians, then again, are amazingly attached to instructing and reprimanding everybody around them. Also, on the off chance that you can manage enigmatic documentations, Gemini won't endure analysis. The two players should consider whether it is simpler to treat the accomplice's ethics with air or regardless of whether it is simpler to treat the accomplice's ethics with fire, subsequently treating their enthusiasm and permitting the companion to be what his identity is.
Sagittarius and Gemini Love Compatibility
When it comes to Sagittarius and Gemini love compatibility, heartfelt connections between signs every now and again start startlingly. They are attracted to each other in a captivated manner and can indisputably recognize one more in a horde of associates. Signs rapidly find they share a great deal for all intents and purposes: they have something to discuss, and interestingly, the accomplices in a real sense can't inhale together. The two people are imaginative — they imbue their relationship with uncommon amazements and gifts. Sweethearts go to an assortment of shows, go out to see the films, and go to rambunctious gatherings, and can unexpectedly withdraw on a heartfelt excursion. Sagittarius and Gemini have a serious level of compatibility in affection: they have all the possibility to form into mates and carry on with a long, fascinating life.
The adverse part of Sagittarius' character is his speedy attitude and unequivocal quality: he often blows up with brutal words, which he later laments. Gemini are powerless, and they struggle enduring this, yet their capacity to rapidly forget past wrongs saves the two of them. Sagittarius and Gemini compatibility seeing someone will be great on the off chance that they figure out how to surrender and resolve clashes genially. Celestial prophets view their association as truly outstanding, and accordingly their common fate is completely up to every sweetheart.
Sagittarius and Gemini Sexual Compatibility
In general terms, the compatibility of Sagittarius and Gemini in bed is viewed as great. In day to day existence, common arrangement and the ability to feel each other reaches out to sexual relations. Gemini are imaginative in all everyday issues, including sex. He is every now and again ready to give the accomplice something novel and fascinating, which the hopeful Sagittarius promptly acknowledges. is inadmissible for any of them. Each personal contact ought to be mixed with remarkable importance and feelings. Both are enthusiastic and subsequently persevering: in this pair, lovemaking can endure from night to morning.
They are uninterested in the sexual demonstration itself. On the off chance that neither of them is in the temperament, they can without much of a stretch substitute something different, for example, walking around a night city and perusing intriguing writing. The two signs are non-requesting, which implies that in case one is against closeness, the other will promptly acknowledge it. Then again, enthusiasm can surpass them anyplace: both will follow up on their inward inclinations and take part in sex, even in the fitting room or the secondary lounge of the vehicle.
Sagittarius and Gemini Family Compatibility
The Saggitarius and Gemini compatibility in marriage isn't just solid and in view of shared help, yet in addition really cheerful. They don't see marriage as an important or essential objective; just compelling feelings and a craving to be together can propel them to face a particularly capable challenge. The two accomplices esteem their autonomy and regard the other's craving for freedom. Self-acknowledgement and self-improvement are at the highest point of everybody's need list. The marriage compatibility of Sagittarius and Gemini can fill in as a model for different signs.
In the spirits of all kinds of people of the most revered ages abides a little kid, unquenchably hungry for novel sensations and impressions. Their relationship turns out to be more dynamic and passionate because of this instantaneousness. It has all the earmarks of being ideal according to their pair's point of view, and it is essentially so. Sagittarius and Gemini compatibility in day to day life is further developing quite a long time after year. The air sign discovers important help and insurance in the accomplice, while the fire sign finds in Gemini somebody who really comprehends his strange inward world and furthermore a wellspring of motivation. The senior pair encapsulates the fire sign: he as often as possible rides an accomplice from paradise to earth and guides him the correct way. Gemini may at first oppose this, however they will ultimately surrender to Sagittarius. The two signs are intrinsically defiant, which implies they much of the time switch companions and homes. Their family's youngsters seem, by all accounts, to be of a genuinely developed age.
FAQs
1. Which planet rules Sagittarius?
The ruling planet of Sagittarius is Jupiter which happens to be the biggest planet in the solar system.
2. Which zodiac is the best pair in terms of long relationship with Sagittarius?
Leo, Aries, Libra, and Aquarius are generally considered to be the most compatible signs with Sagittarius.
3. Is Sagittarius a fixed sign?
No Sagittarius are mutable signs.
4. Describe the element of Sagittarius.
Fire is the element associated with Sagittarius. With their insatiable appetite for adventure and their insatiable curiosity, we'd suppose Sagittarians always had a fire burning beneath them. Archers suffer from severe wanderlust and are happiest when they can roam freely.
» Sagittarius Compatibility
They will be connected by the fact that they are both composed of the same element, but they occur at such disparate times o...
Sagittarius and Taurus are the earth and fire signs, respectively. Taurus comes under the governance of Venus, the goddess o...
This implies that these two signs have an unimaginable fascination for each other. Gemini is the air sign, while Sagittarius...
Sagittarius natives are some of the most adventurous beings you will come across. They seek new adventures and thrive on thr...
Both of them are fire signs, their relationship will be filled with passionate feelings, passions, and interesting events. T...
The fire sign will feel detained by the other, while the earth sign won't ever have the option to loosen up even with never-...
They are insatiably curious and incapable of boredom or monotony. They enjoy travelling to foreign areas, taking part in ext...
Both of these love partners are adept at multitasking, balancing birthdays and special dates with family obligations, but it...
Sagittarius is the ninth sign of the zodiac and is associated with the fire element. As with an unpredictable flame, this si...
This combination can be challenging in many aspects as both of them have fundamental differences when it comes to life appro...
Their bond is strong and powerful. Sagittarius loves to explore, go on adventures, and share, while an Aquarius is an ideali...
But unfortunately, it doesn't last very long in most cases. It is rather difficult for them to get out of their platonic zon...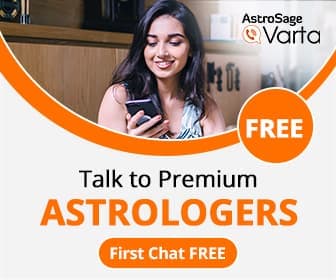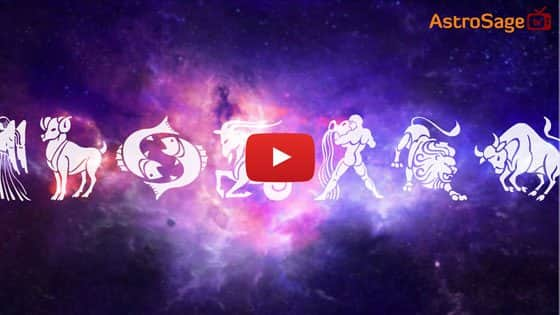 Buy Gemstones


Best quality gemstones with assurance of AstroSage.com
Buy Yantras


Take advantage of Yantra with assurance of AstroSage.com
Buy Feng Shui


Bring Good Luck to your Place with Feng Shui.from AstroSage.com
Buy Rudraksh

Best quality Rudraksh with assurance of AstroSage.com