Sagittarius-Capricorn Compatibility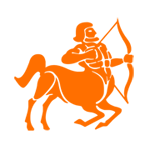 As per astrology, in the world of Sagittarius and Capricorn compatibility, Capricorn is followed by Sagittarius in the zodiac charts. This combination can be challenging in many aspects as both of them have fundamental differences when it comes to life approaches. However, if they hit the right note, this dual can endure a long term relationship. The Sagittarius natives are defined as adventurous, energetic, extroverted, friendly, non-judgmental, and kind. While Capricorn natives are disciplined, ambitious, hard-working, reserved and love to stay in control of their life. They both are intellectual and no-nonsense beings who look for bright companions. They are different yet similar. Their romantic dates might include going to a concert or a museum.
In the world of Sagittarius and Capricorn compatibility, there can be clashes of attitude between the two but if they decide to compromise a little, then their compatibility will be profound and adventurous. However, this union of earth and fire sign takes a lot of struggle to last a lifetime. Even if they fail to make it to the end, this relationship will enjoy a fun and exciting journey nonetheless.
Check Your Love Match Compatibility Now
Sagittarius and Capricorn Zodiac Compatibility
If we talk about Sagittarius and Capricorn compatibility, Sagittarius and Capricorn are associated with different elements. They are a fire sign and earth sign, respectively. Sagittarius's approach is based on philosophical evolution, while Capricorn follows a more factual and practical approach. Therefore, the archer and the goat have very little in common, which makes it difficult for them to get along sometimes. To make things work, both the signs would have to keep aside their differences and put in a lot of effort. A practical and driven Capricorn can help a Sagittarius by pushing them towards achieving their goals, while a care-free and chilled-out Sagittarius will teach the uptight Capricorn how to have fun and be less serious all the time. This is how they can work together on a project by motivating each other to reach their full potential.
Capricorn likes to plan out every step, and they strictly stick to the schedule at all times because they feel that is the only logical and smart thing to do. Meanwhile, Sagittarius likes to live an unpredictable life, and they will get bored of Capricorn's way in the long run. On the other hand, Sagittarius' carefree and rebellious attitude towards life will create tension with the Capricorn. Therefore, it is quite rare for such a friendship to last longer than a few weeks. If not impossible, a relationship between the two will definitely be tricky.
Check Your Love Match Compatibility Now
Sagittarius and Capricorn Business Compatibility
In the world of Sagittarius and Capricorn compatibility, when the archer and the goat start working at first, they may realise that they are very different. A Sagittarius is driven by whom, free-flowing, and always experimenting with new things whereas a Capricorn is mindful, detail-oriented, and quiet. But despite the difference, when this duo works together, they can make a pretty good team in a business, in the long run, and also learn a lot of positive things from each other.
Jupiter is the ruling lord of Sagittarius while Capricorn is governed by Saturn. Jupiter is the benefactor of philosophy, higher learning, and expansion of knowledge, and Saturn is all about ambition, hard work, and diligence. Together, they can bring out the best in each other and bag the best of deals.
Sagittarius is a Mutable Sign, and Capricorn is a Cardinal Sign. Sagittarius doesn't require a motivating force or a leader to accomplish a task. When a job is assigned to them, they do their part and enjoy it while doing it. Capricorn, on the contrary, possesses great leadership qualities. In any activity, they are the ones who assign the work to others and come up with new strategies. Therefore, there is never a conflict over roles between the two, which makes it easier for them to work together on any project.
Sagittarius and Capricorn Love Compatibility
The love compatibility between Sagittarius and Capricorn is low because of their poles-apart personalities. The stability is immovable, but the energy in this relationship is uninhibited. Sagittarius have a carefree, impulsive, and risk-taking personality, which bothers the tenacious, methodical, and careful Capricorn. Sagittarius believes in excitement and adventure, while Capricorn enjoys being in its own comfort zone.
In the world of Sagittarius and Capricorn compatibility, the positivity and zeal of the archer bring calmness to the goat's hyperactive mind. Capricorn is known to push itself through hardships to complete every task at hand. In this situation, the Sagittarius provides them with warmth and motivation that helps them loosen up. On the other hand, the rampant energy of the Sagittarius is channelized into something productive under the watchful eyes of disciplined Capricorn. The goat will help the archer understand the value of persistence and patience in life by keeping them grounded.
Besides the good bits, there are way too many challenges in the Sagittarius-Capricorn love relationship that need to be taken care of. The undying positivity of Sagittarius may appear to be ingenuous to the goat. It bothers them that the archer doesn't want to be prepared for the bricks that life might throw in their direction. On the contrary, the cautious attitude of the goat might bore the archer in the long run. They feel that their approach towards life is too pessimistic, which creates cracks between the already shaky love bond between the Sagittarius and Capricorn. Therefore, the chances of this bond lasting for a long time are slim.
Sagittarius and Capricorn Sexual Compatibility
The sexual compatibility between a goat and an archer is a cause for concern. Their energies greatly differ in the bedroom which makes it difficult for them to determine each other's intimacy requirements. The Capricorn thrives on deep and meaningful physical encounters and believes in taking it slow, while for the adventurous Sagittarius, there are no emotions and commitment involved in the physical intimacy. The archer fails to understand the slow pace at which the goat wants to move.
In the world of Sagittarius and Capricorn compatibility, the natives of both the signs might feel that they are sexually compatible in the beginning and might even share the same sexual desires, but they will realise in time that this is not a good fit. Even if they forcefully take the sexual relationship ahead, the battle between their personalities will eventually taint their sex life. The only way this can work is if the Sagittarius respects the physical boundaries laid by the Capricorn, and the latter loosens up and respects the change that Sagittarius brings to the sexual relationship.
Wish to know about your compatibility with Sagittarius? Talk to the experts on call right now for free.
Sagittarius and Capricorn Family Compatibility
The family compatibility of a Sagittarius and a Capricorn is quite low. Sagittarius is all about excitement and enthusiasm, whereas it takes a lot for a Capricorn to come out of its comfort zone. Before starting their family life, both the signs will have to iron out all the knots in their relationship. Another area of concern would be to find activities that they both can enjoy together as the archer is a fire sign and is very friendly and social, while a Capricorn being an Earth sign is an introvert. This will make it difficult for them to enjoy any common activities.
In the world of Sagittarius and Capricorn compatibility, the relationship formed cannot last in a long run without dedicated investment from both sides. However, if they accept and embrace their differences, they might end up in an enriching and strong bond.
FAQs
1. Which planet rules Sagittarius?
The ruling planet of Sagittarius is Jupiter which happens to be the biggest planet in the solar system.
2. Which zodiac is the best pair in terms of long relationship with Sagittarius?
Leo, Aries, Libra, and Aquarius are generally considered to be the most compatible signs with Sagittarius.
3. Is Sagittarius a fixed sign?
No Sagittarius are mutable signs.
4. Describe the element of Sagittarius.
Fire is the element associated with Sagittarius. With their insatiable appetite for adventure and their insatiable curiosity, we'd suppose Sagittarians always had a fire burning beneath them. Archers suffer from severe wanderlust and are happiest when they can roam freely.
» Sagittarius Compatibility
They will be connected by the fact that they are both composed of the same element, but they occur at such disparate times o...
Sagittarius and Taurus are the earth and fire signs, respectively. Taurus comes under the governance of Venus, the goddess o...
This implies that these two signs have an unimaginable fascination for each other. Gemini is the air sign, while Sagittarius...
Sagittarius natives are some of the most adventurous beings you will come across. They seek new adventures and thrive on thr...
Both of them are fire signs, their relationship will be filled with passionate feelings, passions, and interesting events. T...
The fire sign will feel detained by the other, while the earth sign won't ever have the option to loosen up even with never-...
They are insatiably curious and incapable of boredom or monotony. They enjoy travelling to foreign areas, taking part in ext...
Both of these love partners are adept at multitasking, balancing birthdays and special dates with family obligations, but it...
Sagittarius is the ninth sign of the zodiac and is associated with the fire element. As with an unpredictable flame, this si...
This combination can be challenging in many aspects as both of them have fundamental differences when it comes to life appro...
Their bond is strong and powerful. Sagittarius loves to explore, go on adventures, and share, while an Aquarius is an ideali...
But unfortunately, it doesn't last very long in most cases. It is rather difficult for them to get out of their platonic zon...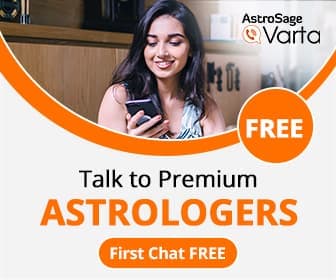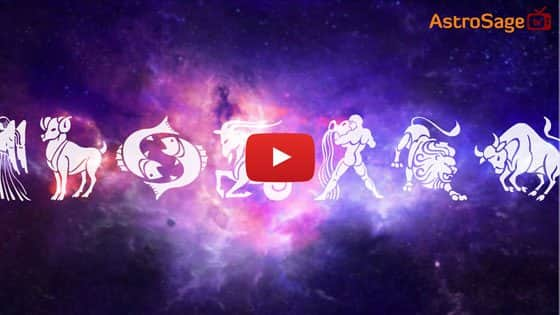 Buy Gemstones


Best quality gemstones with assurance of AstroSage.com
Buy Yantras


Take advantage of Yantra with assurance of AstroSage.com
Buy Feng Shui


Bring Good Luck to your Place with Feng Shui.from AstroSage.com
Buy Rudraksh

Best quality Rudraksh with assurance of AstroSage.com