Gemini-Leo Compatibility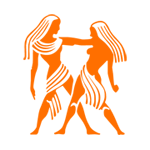 Gemini and Leo compatibility in the world of Vedic astrology states that there are numerous similarities between Gemini and Leo: both require active, loving communication and the attention of others. These couples are not uncommon; they connect intuitively and are immediately noticeable in any company. Both have developed intellectually and have developed into strong personalities. Leo is a fire sign, which makes it passionate, determined, and bright. It is frequently amorous, kind, and generous, but rarely makes concessions. The primary need of the fiery sign of the zodiac is for others to recognise its perfection. Enjoys compliments and praise, and is brimming with vitality. Gemini is similar to Leo in this regard: they crave fame as well, but have erratic emotions and rarely form lasting relationships.
Both are endowed with an abundance of abilities and a desire for comfort and a beautiful life. Their restlessness and impatience contribute to their active pursuit of adventures and impressions. They can be excellent friends, but they are unlikely to form a successful family union: each of them values freedom and self-improvement more than the desires of others. Although Gemini is adaptable to all situations, they can play the role of a weaker and more pliable partner for their own benefit. Both signs are unconcerned about another's liberty, as they are preoccupied with their own. They are able to earn and, with equal ease, reduce everything to a penny, without regard for tomorrow.
Wish to know about your compatibility with Gemini? Talk to the experts on call right now for free.
Gemini and Leo Zodiac Compatibility
Gemini and Leo have a high degree of compatibility. They are compatible due to their internal similarity. Signs quickly discover common interests and hobbies and can spend considerable time together without feeling strained. Both are adventurers, but Gemini more so. As a result, all of their common adventures occur as a result of his easy hand. Leo takes great pleasure in picking up on his partner's ideas, and they quickly become close friends. Both show deference to the partner and accept his flaws as a result of his inherent nobility.
Gemini and Leo compatibility is considered successful, as these two find each other to be strong and attractive. The air sign of the zodiac extends all the way to the powerful Leo, gaining confidence and strength in the process. A fire sign expresses admiration for Gemini's creative and open nature. There is no competition between them, as Leo initially believes himself to be the strongest, and Gemini enjoys playing along with him in this confidence. However, if Leo achieves a greater result, which is always the case, he may face the partner's envy. However, the air element's representative will be able to accept this if he sees the sign of fire making an effort for the two of them.
Gemini and Leo Business Compatibility
However, Gemini and Leo compatibility in the workplace is not quite clear. This is due to Leo's desire to assume leadership positions in all areas. He is intolerant of rivalry and errors by his partner: on this ground, signs may quarrel. Geminis in the workplace also strive for championships and frequently prefer to work alone due to their aversion to team dynamics. As a result, they will need to develop the ability to negotiate and assign roles in order to coexist in a business tandem.
Both signs are friendly and active, which means that Gemini and Leo have a high level of friendship compatibility. They are strikingly similar in many ways and will easily discover shared interests. Two adventurers are never bored and are constantly occupied with some broad concept. They understand how to forgive and support a partner who is going through a difficult time. Both are deft and will not enter the soul without being invited. Gemini enjoys conversing, while Leo prefers to listen. Without quarrels and reconciliation, friendship is, of course, impossible. In their pair, the same thing occurs. Leos occasionally exaggerate their pride, and Geminis become too unpredictable.
Gemini and Leo Love Compatibility
Gemini and Leo compatibility in love is advantageous: the first requires a more powerful patron, while the second finds it in a pair of admiring eyes on the opposite side. Both zodiacs satisfy their needs through their interaction. While Leo is drawn to the partner's developed intelligence, the Gemini is drawn to the sun sign's greatness and generosity. Both value their independence and respect one another's personal space, for which they are mutually appreciative. When they meet, both are physically attracted to one another, as both signs are characterised by extraordinary appearances.
Gemini's compatibility with Leo is favourable in a relationship, as the signs quickly develop a common language and common ground. The Gemini will go to great lengths to please and win the partner's favour. They sense Leo's strength and yearn to touch it. This fact will significantly boost the fiery sign's self-esteem and bribe it, prompting it to respond with condescending reciprocity. On the other hand, if the stalwart Leo initiates the relationship, he will demonstrate his best qualities in every way possible, displaying his mane in profile and full face, and will be pleasantly surprised if the partner remains uninterested.
Check Your Love Match Compatibility Now
Gemini and Leo Sexual Compatibility Gemini and Leo Sexual Compatibility can be quite impulsive, as both are emotional, and Gemini is also impulsive. Gemini and Leo have almost perfect bedtime compatibility. None of them enjoys monotony or boredom; they want to make the most impressions possible during sex. The air sign possesses a fertile imagination and is capable of providing the partner with intriguing offers for an extended period of time. Leo is taken aback by his partner's desire to please him and readily agrees to all proposed experiments.
And yet, complications can occur. They will approach from Gemini's side. Due to its dual nature, its internal state frequently shifts from cold to warm. And if Leo's address suddenly becomes cold and indifferent, make a scene. The fire sign can no longer tolerate estrangement from a loved one and will soon embark on a quest for recognition. To avoid this, Leo must accept that their partner will never be emotionally stable.
Gemini and Leo Family Compatibility
Marriage compatibility between Gemini and Leo is not only possible, but also extremely successful. Gemini are secure in the presence of such a strong and powerful partner. They demonstrate their humility and submissiveness to Leo in every way, deftly assuming the role of the second plan. Wherever it is necessary to be the first, Leo is content to believe the air sign and is unaware of how, in various situations, Gemini subtly takes the lead in the relationship. This illusion benefits both parties and contributes to the strength and comfort of their relationship.
Such signs are rarely boring, even years after the wedding and honeymoon. Gemini and Leo's compatibility in family life remains high for a long period of time, as both seek variety and new emotions. They are capable of extensive travel and the development of novel activities. Their home is rarely quiet, as such a couple typically has a large circle of friends. Both desire a prosperous, well-fed life and are thus eager to earn good money. However, the majority of finances are rarely spent on housing arrangements: both signs prefer to spend them on hobbies and pleasures, such as the acquisition of beautiful clothing, expensive food, and exotic travel. With the birth of children, the couple becomes less serious, as they can embark on a round-the-world trip with their children.
FAQs
1. Which planet rules Gemini?
Geminis are ruled by Mercury, the planet of communication.
2. Which zodiac is the best pair in terms of long partnership with Gemini?
Aries, Leo, Libra, and Aquarius are generally considered to be the most compatible signs with Gemini. Virgo and Pisces are generally considered to be the least compatible signs with Gemini.
3. Is Gemini a fixed sign?
No, Gemini is a mutable sign.
4. Describe the element of Gemini.
Air is the element associated with intelligence and Gemini. Due to the fact that Gemini is an air sign, they think logically and rationally rather than emotionally.
» Gemini Compatibility
Gemini are of the air element, and as such, their views and behaviour may be erratic. Aries is shielded by the fire elements...
Taurus is a homebody who thrives on routine, whereas Gemini is an outgoing social butterfly who is in need of variety very m...
Both will be having many things in common and hence this is regarded as a good combination. Both will have similar approach t...
Geminis — air element representatives, optimists and extroverts — adore communication and have an insatiable appetite for ad...
These couples are not uncommon; they connect intuitively and are immediately noticeable in any company. Both have developed ...
These signs represent the polar opposites of the elements — air and earth. They have contrasting temperaments, personalities...
Their interaction is akin to creative chaos, which both enjoy. Both signs are associated with the element of air, and thus s...
The first refers to the air element, while the second to the water elements. Their relationship is akin to that of a raging ...
By definition, physicists are attracted to opposites, which means that these two signs have an unfathomable attraction for o...
Their respective natural elements — air and earth — are deemed incompatible. They are unique from top to bottom: it's diffic...
They immediately recognise that they have a lot in common. This is demonstrated by the fact that they have one air element f...
The first are air elemental representatives, endowing them with increased vitality, cheerfulness, windiness, and a desire fo...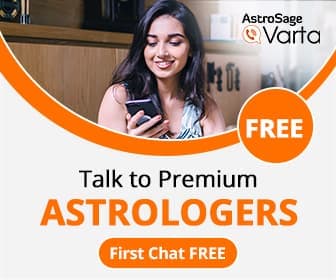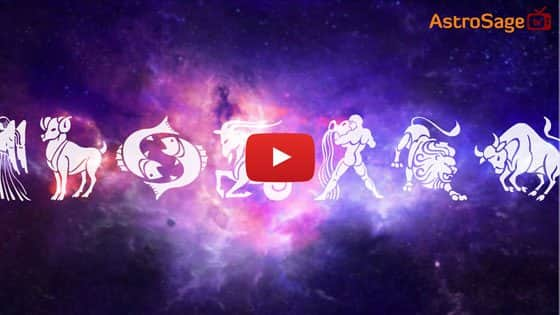 Buy Gemstones


Best quality gemstones with assurance of AstroSage.com
Buy Yantras


Take advantage of Yantra with assurance of AstroSage.com
Buy Feng Shui


Bring Good Luck to your Place with Feng Shui.from AstroSage.com
Buy Rudraksh

Best quality Rudraksh with assurance of AstroSage.com