Gemini-Capricorn Compatibility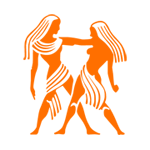 Gemini and Capricorn compatibility is a topic when astrologers hopelessly raise their hands and shake their heads when discussing this topic. Their respective natural elements — air and earth — are deemed incompatible. They are unique from top to bottom: it's difficult to think of any other characters. Gemini are dreamers in life: they can have multiple ideas concurrently, but only one of them manifests in reality. His moods fluctuate at the speed of sound; he is driven by internal impulses and cannot sit still for more than a minute. All he requires is freedom, interpersonal communication, and an ocean of positive emotions. He is willing to commit the most heinous acts in search of new impressions.
Capricorn, on the other hand, is the polar opposite. The earth element endows him with firmness, stability, and a serious attitude toward everything. He makes methodical plans for a long period of time in advance and strictly adheres to each item on the list. This appears tedious to Gemini: they avoid the uniformity and stability associated with incense. The air sign is used to express agitation and calmness, as it denotes stagnation. And Capricorn will never comprehend his careless and frivolous approach to life. Although they may initially be attracted to one another. Gemini are looking for a partner who can protect and bind them — that is how a land sign appears to him at the start of dating. Capricorn attracts the air element's extraordinary lightness and openness. Both will eventually realise they were gravely mistaken.
Wish to know about your compatibility with Gemini? Talk to the experts on call right now for free.
Gemini and Capricorn Zodiac Compatibility Gemini and Capricorn compatibility is low, but nothing is impossible — it is possible. To get along, partners will need to exert considerable effort and patience. Accept the other's shortcomings first, and then adjust the characteristics of his character that do not suit the partner. In reality, this is nearly impossible. Who is going to completely transform into another? Although there are exceptions everywhere, signs can coexist for mutual benefit, as in the business world.
And yet, the compatibility horoscope for Gemini and Capricorn does not advise them to hope for an ideal relationship, but rather to seek out someone who is more compatible with each of them. They will find it difficult to work together because they are literally on different wavelengths: the land sign is a materialist, firmly planted on the ground, and prefers to view the world objectively. Geminis are perpetually in the clouds, lacking support beneath their feet, and have no desire to mature and become serious people. Everyone desires a trustworthy partner. And, while Capricorn is still a suitable sign for this role, Gemini does not.
Gemini and Capricorn Business Compatibility
Although paradoxical, Gemini and Capricorn compatibility in the workplace is determined to be fruitful by their divergent worldviews and nature. Everything, including work, begins with creativity: the air is capable of generating new ideas day and night, but is incapable of implementing them. Capricorn, on the other hand, possesses excellent organisational skills: he can bring a partner's concept to perfection and also plan the path to achieve it down to the smallest detail. If the couple assigns responsibilities accurately and each person does their own thing, they will be able to achieve positive results in joint activities.
Gemini and Capricorn friendship compatibility is improbable: there are few points of contact between them, and thus even common lessons present difficulties. They view what should be rest differently: the earth sign, exhausted from daily work, will most likely curl up on the sofa with a book. The Gemini will gravitate toward areas with more people and louder music. They are frivolous and will perish one day, while Capricorn will endure such nonsense only once.
Check Your Love Match Compatibility Now
Gemini and Capricorn Love Compatibility
There is a good chance that a pair of these signs will break up following the first date. Most likely, the Gemini will simply arrive late for the meeting, displeasing the punctual Capricorn. However, if the relationship continues, numerous surprising revelations will follow. Capricorn is stingy with its emotions, and at times it is cold, which the air element initially misinterprets as a mystery and an attempt at intrigue. Communicating with a partner too soon will irritate a serious earth sign. As they become aware of one another, the chasm between them will widen, confirming astrologers' reservations about Gemini and Capricorn's love compatibility.
Capricorn constantly hopes to meet his destiny while making new acquaintances with the opposite sex. In this regard, he will look at the partner long and carefully to ensure that he is the same. Family is extremely important to the sign of the land: they attempt to bind themselves once and for all through marriage. What cannot be said about Gemini, who are guided solely by their feelings when they are paired with the chosen one: when the feelings pass, the air in the tandem that does not suit him vanishes. Thus, the compatibility of Gemini and Capricorn in a relationship is nearly zero due to their polar opposite views on partnership.
Gemini and Capricorn Sexual Compatibility
It's nearly impossible to envy Gemini and Capricorn compatibility in bed. Their divergent worldviews are reflected in their divergent attitudes toward making love. For the Air sign, sex is more than a physical act performed for the purpose of relieving physical stress. This is a comprehensive action, a sacred ritual, through which he wishes to obtain increased moral satisfaction. They would rather meticulously prepare and create a romantic atmosphere. They enjoy experiments in bed and are constantly on the lookout for novel, unusual sensations.
To put it mildly, Capricorn is taken aback. Sexual games proposed by a partner strike him as unusual, and he forms an opinion about Gemini as perverts. Sex is acceptable only in the traditional sense for the earth element sign. As a result, the air element will have to work extra hard to convince him to do something else. Finally, the Gemini will begin looking for a partner who is more compliant and relaxed.
Gemini and Capricorn Family Compatibility
If these two have arrived at the exchange of engagement rings to Mendelssohn's music, they have worked diligently to improve themselves and their relationships. This marriage is comparable to the relationship between a parent and an unruly adolescent, where the adult and serious Capricorn is paired with his disobedient child Gemini. Indeed, the signs may have learned a great deal from one another: the air sign may have realised that responsibility and rational thought can help him live a more secure and satisfying life. And the earth sign will occasionally learn to let go of an overly serious relationship with oneself and others, as well as to turn off your head and include feelings. Thus, the Gemini and Capricorn compatibility in marriage is highly dependent on both parties' natal charts and personal horoscopes.
Astrologers report that the Gemini-Capricorn zodiac compatibility couple is one of the most likely to divorce during the first years of cohabitation. After a lengthy confrontation, miles of spent nerves spent attempting to change one another, the signs simply surrender; they drop their hands and walk away empty-handed. Due to their dissimilar temperaments and opposing natures, Gemini and Capricorn have little chance of forming a strong and happy union. The Earth will never be able to tame free Air, as it is unable to soar above its own surface.
FAQs
1. Which planet rules Gemini?
Geminis are ruled by Mercury, the planet of communication.
2. Which zodiac is the best pair in terms of long partnership with Gemini?
Aries, Leo, Libra, and Aquarius are generally considered to be the most compatible signs with Gemini. Virgo and Pisces are generally considered to be the least compatible signs with Gemini.
3. Is Gemini a fixed sign?
No, Gemini is a mutable sign.
4. Describe the element of Gemini.
Air is the element associated with intelligence and Gemini. Due to the fact that Gemini is an air sign, they think logically and rationally rather than emotionally.
» Gemini Compatibility
Gemini are of the air element, and as such, their views and behaviour may be erratic. Aries is shielded by the fire elements...
Taurus is a homebody who thrives on routine, whereas Gemini is an outgoing social butterfly who is in need of variety very m...
Both will be having many things in common and hence this is regarded as a good combination. Both will have similar approach t...
Geminis — air element representatives, optimists and extroverts — adore communication and have an insatiable appetite for ad...
These couples are not uncommon; they connect intuitively and are immediately noticeable in any company. Both have developed ...
These signs represent the polar opposites of the elements — air and earth. They have contrasting temperaments, personalities...
Their interaction is akin to creative chaos, which both enjoy. Both signs are associated with the element of air, and thus s...
The first refers to the air element, while the second to the water elements. Their relationship is akin to that of a raging ...
By definition, physicists are attracted to opposites, which means that these two signs have an unfathomable attraction for o...
Their respective natural elements — air and earth — are deemed incompatible. They are unique from top to bottom: it's diffic...
They immediately recognise that they have a lot in common. This is demonstrated by the fact that they have one air element f...
The first are air elemental representatives, endowing them with increased vitality, cheerfulness, windiness, and a desire fo...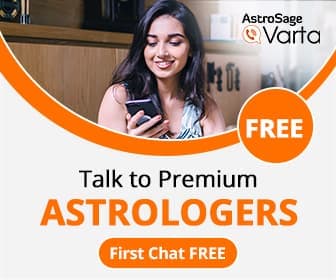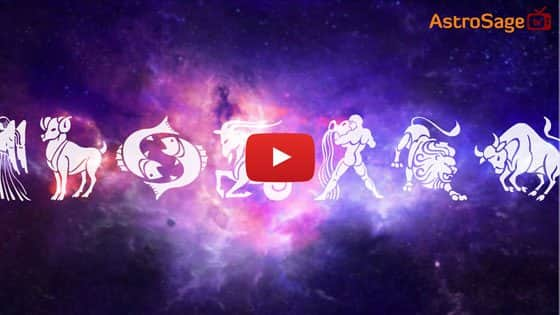 Buy Gemstones


Best quality gemstones with assurance of AstroSage.com
Buy Yantras


Take advantage of Yantra with assurance of AstroSage.com
Buy Feng Shui


Bring Good Luck to your Place with Feng Shui.from AstroSage.com
Buy Rudraksh

Best quality Rudraksh with assurance of AstroSage.com