V. Narayanasamy 2012 Horoscope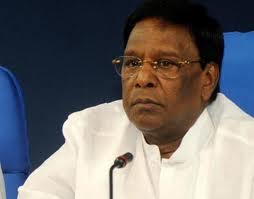 Name: V. Narayanasamy
Date of Birth: Friday, May 30, 1947
Time of Birth: 12:00:00
Place of Birth: Pondicherry
Longitude: 79 E 53
Latitude: 11 N 56
Time Zone: 5.5
Information Source: Unknown
V. Narayanasamy 2012 Horoscope
Year 2012 Summary Horoscope
V. Narayanasamy will enjoy all the prosperity and comfort. This is best position for Muntha where there is fulfillment of desires and V. Narayanasamy lead a contented life. V. Narayanasamy's fame and reputation will be on an increase. V. Narayanasamy will get promotion or improvement in status. V. Narayanasamy will be favored by ministers and government. V. Narayanasamy will help relatives and society.
May 30, 2012 - Jul 23, 2012
New investments & risks should be totally avoided. There could be hurdles & hassles during this period. If working as a professional, the year will see progress, but only if V. Narayanasamy work hard and keep a long term & stoic attitude. There would not be no shortcut to success. V. Narayanasamy should work on keeping a stable and steady nature for better results. Work environment could be stressed and erratic as the year opens. V. Narayanasamy should avoid new progress or high activity during the period. Health problems may not permit V. Narayanasamy to keep V. Narayanasamy's promises on the positive side of this period. Health needs a check and problems due to fever is most likely.
Jul 23, 2012 - Sep 10, 2012
V. Narayanasamy enjoy sharing V. Narayanasamy's musical talents, and creating a new musical piece is a very strong possibility. V. Narayanasamy can be very successful in expressing V. Narayanasamy's higher principles, whether it is work related or community oriented. Expect monetary returns when V. Narayanasamy put V. Narayanasamy's ideas into practice. Money will definitely be coming V. Narayanasamy's way and will greatly influence V. Narayanasamy's personal beliefs, dreams and philosophies. V. Narayanasamy's enemies will not be able to prevail over V. Narayanasamy. Overall, happiness is assured in this period. There will be addtioan to V. Narayanasamy's family members.
Sep 10, 2012 - Nov 07, 2012
The great energy V. Narayanasamy radiate will definitely attract lots of supportive people in V. Narayanasamy's life. V. Narayanasamy's rivals will not dare to face V. Narayanasamy. Financially' it is a wonderful period for V. Narayanasamy. V. Narayanasamy are learning new ways of maintaining harmony in V. Narayanasamy's individuality at work and around friends and family. V. Narayanasamy will reap great rewards as V. Narayanasamy learn to expand V. Narayanasamy's communication skills and be true to V. Narayanasamy's inner self and V. Narayanasamy's own personal needs. V. Narayanasamy's service/job conditions will definitely improve. V. Narayanasamy will get all kind of support from V. Narayanasamy's coworkers and subordinates. V. Narayanasamy may purchase some land or machinery in this period. Little care regarding V. Narayanasamy's health is required.
Nov 07, 2012 - Dec 29, 2012
Income or the position will be improved and gain of profits from work or the business activities is guaranteed. Defeat of enemies, increased property, gain of knowledge, favor from superiors and success can be expected during this period. Travels will be very useful this period will also make V. Narayanasamy human philosophical and profound. V. Narayanasamy will be able to balance professional and domestic commitments intelligently.
Dec 29, 2012 - Jan 19, 2013
If in a job, the year will begin very aggressively .There will be dynamism & growth. However work environment will remain stressed and there could be controversy & issues with superiors. In general this period is not very good as very close associates, friends and family members may appear distant. Not much change is expected or recommended. V. Narayanasamy's attitude and habit of using foul language may create tensions with V. Narayanasamy's near and dear ones. Therefore, try to control V. Narayanasamy's words.
Jan 19,2013 - Mar 21, 2013
Luck will be on V. Narayanasamy's side in case V. Narayanasamy are thinking about a rolling V. Narayanasamy's dice on some project or speculation. There are chances of good career progress. This could be an excellent period promising much success provided V. Narayanasamy are willing to work on it. V. Narayanasamy will acquire new assests and make some wise investments. V. Narayanasamy will enjoy the company of the opposite sex. Increased corporation from the family is seen. V. Narayanasamy will develop the taste for rich and delicious food. A get together at home is on the cards.
Mar 21, 2013 - Apr 08, 2013
A patchy domestic life may require more attention and care. It will be difficult to cope with family matters and tension. There will be disputes with the family members. There is possibility of death in the family. There may be heavy financial losses and loss of property. Money matters should be taken care of. Throaat, Mouth and eye diseases may cause trouble.
Apr 08, 2013 - May 08, 2013
This is the perfect time for V. Narayanasamy to take action on V. Narayanasamy's plans. Stars are very complimentary for V. Narayanasamy to enjoy the conjugal bliss and married life. The spiritual world can open its gates before you, but it requires some preparation to make use of the opportunities. If V. Narayanasamy are expecting a kid then safe delivery is also on cards. V. Narayanasamy will get appreciation for V. Narayanasamy's written work. This is time of acedamic excellence for studens and they will excel in education. A child birth is very much possible during this period specially a girl.
May 08, 2013 - May 30, 2013
Anxiety may develop due to ill health of family members. Travel may be fruitless and therefore should be avoided. V. Narayanasamy will indulge in unnecessary expenses so, be careful regarding that. V. Narayanasamy should be cautious while dealing with friends and colleagues. V. Narayanasamy's power of judgment and discrimination may weaken sometimes. There can be injury due to fire or the women. This period also indicated heart trouble, so V. Narayanasamy should be very careful about V. Narayanasamy's health.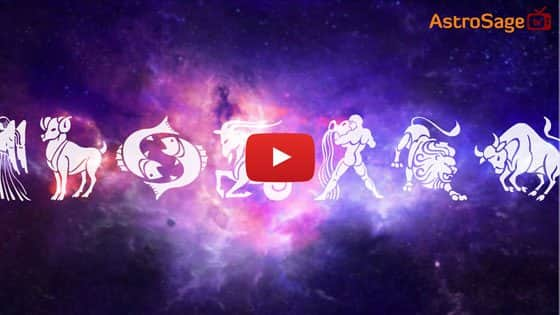 Buy Gemstones


Best quality gemstones with assurance of AstroSage.com
Buy Yantras


Take advantage of Yantra with assurance of AstroSage.com
Buy Feng Shui


Bring Good Luck to your Place with Feng Shui.from AstroSage.com
Buy Rudraksh

Best quality Rudraksh with assurance of AstroSage.com