Bhanu Uday 2013 Horoscope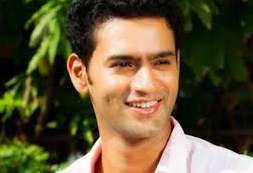 Name: Bhanu Uday
Date of Birth: Thursday, October 16, 1980
Time of Birth: 12:00:00
Place of Birth: Jammu
Longitude: 74 E 52
Latitude: 32 N 42
Time Zone: 5.5
Information Source: Unknown
Bhanu Uday 2013 Horoscope
Year 2013 Summary Horoscope
The native gets exceptional gains and wealth from the very beginning. This may be by the way of lottery, speculation, and in shares etc. Friends and well-wishers might support and cooperate with Bhanu Uday in all Bhanu Uday's dealings. Bhanu Uday will earn good money through business dealings. Bhanu Uday will gain position and status. Bhanu Uday will be well respected and enjoys good meals.
Oct 17, 2014 - Dec 07, 2014
This year presents Bhanu Uday with a taxing work schedule but will reward Bhanu Uday with good career progress. This could be an excellent period promising much success provided Bhanu Uday are willing to work on it. Corporation from the family is seen. This is also a period which can give Bhanu Uday fame. Bhanu Uday can make great progress professionally. Bhanu Uday will be able to win over Bhanu Uday's enemies. Bhanu Uday will acquire new trades and new friends. Bhanu Uday will maintain a harmonious relations ship with all.
Dec 07, 2014 - Dec 29, 2014
This is a period of mixed results for Bhanu Uday. In this period Bhanu Uday will suffer due to mental stress and strain. Bhanu Uday may face problem in Bhanu Uday's business partnerships. Financially the period is not so good. Journeys will not be fruitful. Risk taking tendencies could be curbed totally. Bhanu Uday can get into conflicts with Bhanu Uday's dear ones so better try to avoid these kinds of situations. However, this is not a good period for love and romance. Bhanu Uday should be very careful in love and relationship as it can bring disrespect and loss of honor to Bhanu Uday.
Dec 29, 2014 - Feb 28, 2015
This period is fabulous for Bhanu Uday for many reasons. Bhanu Uday's ambience is just so great, that things just seem to be sorting themselves out. All Bhanu Uday's household affairs are going around their respective orbits with perfect harmony. Bhanu Uday's passion and zeal jet Bhanu Uday's performance and efficiency to an all time high. There will be favor from the high class, improvement in Bhanu Uday's staus, and destruction of Bhanu Uday's enemies. Bhanu Uday will get full support from Bhanu Uday's family members and relatives. There will be a pleasant environment all around Bhanu Uday.
Feb 28, 2015 - Mar 18, 2015
Bhanu Uday will be confident and positive during this period. Bhanu Uday will continue to wield power and authority either in government or public life. Short distance journeys are indicated which will prove to be beneficial. Bhanu Uday will spend money freely. Bhanu Uday and a close family member may suffer from ill health. Specifically it indicates sickness to Bhanu Uday's life partner, severe headache or eye complaints.
Mar 18, 2015 - Apr 17, 2015
This is a period of financial stability for Bhanu Uday. During this period Bhanu Uday can work over Bhanu Uday's hopes and ambitions and give them a better shape. This is a favorable time for love and romance. Bhanu Uday will develop new friendship which will be very rewarding and helpful. Bhanu Uday will enjoy respect and honor from learned people and will be quite popular with the opposite sex. Long distance travel is also indicated.
Apr 17,2015 - May 09, 2015
Physically as well as mentally Bhanu Uday will be very courageous during this period. This is a good phase for Bhanu Uday's relatives especially Bhanu Uday's brothers will grow. Go for attempts in Bhanu Uday's career life as the success is assured. Gain of material things is also indicated. Bhanu Uday's enemies will not be able to plunk before Bhanu Uday. Bhanu Uday's desired will be fulfilled during this period. Bhanu Uday will come out as a winner.
May 09, 2015 - Jul 02, 2015
New areas Bhanu Uday explore this year could be loss generating as there could be steady rise in expenses which might not yield direct gains or any long term position. There may be trouble from the enemies and legal problems. Bhanu Uday will be able to continue with existing line of work & remain low profile and stable in Bhanu Uday's outlook. The outlook for gain should be short term only. Medium & long term projects are better started. There may be problem s related to Bhanu Uday's eyes. Bhanu Uday's friendship with the opposite sex will not be cordial plans of making quick money should be scrutinized first. There can be problem to Bhanu Uday's girl friend/ boy friend.
Jul 02, 2015 - Aug 20, 2015
Somehow, time and fortune will throw the spotlight at you, and Bhanu Uday's activities. It is high time that Bhanu Uday are given credit for Bhanu Uday's efforts and other recognize Bhanu Uday and look up to Bhanu Uday. Needless to say, Bhanu Uday's personal relations will get a boost. Children will bring happiness to Bhanu Uday. Journeys will be imminent and people will be eager to have a piece of Bhanu Uday. This period will cause Bhanu Uday to meditate and inquire about the truth the reality of human existence. There will be some costly and rare acquisition. Overall, this period will be highly rewarding.
Aug 20, 2015 - Oct 17, 2015
The period will not be awfully beneficial to Bhanu Uday. Bhanu Uday might face problems related to money matters. Tuning with Bhanu Uday's own people and Bhanu Uday's relatives may get disturbed. Give proper attention to our day to day pursuits. This is not a perfect time for taking any risk regarding business matters as the chances of loss are very high during this period. Health ailment of Bhanu Uday's parents can disturb Bhanu Uday's peace of mind. Bhanu Uday will not be able to fulfill Bhanu Uday's family's expectations.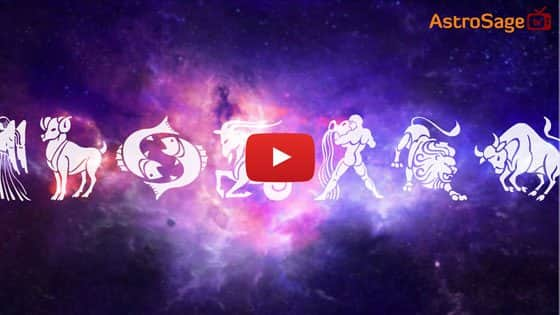 Buy Gemstones


Best quality gemstones with assurance of AstroSage.com
Buy Yantras


Take advantage of Yantra with assurance of AstroSage.com
Buy Feng Shui


Bring Good Luck to your Place with Feng Shui.from AstroSage.com
Buy Rudraksh

Best quality Rudraksh with assurance of AstroSage.com