Aaj Ka Choghadiya
Current Choghadiya
Kaal - Inauspicious
12:13 to 13:31

10th
December, 2023
Sunday
Day Choghadiya ()
Udveg - Inauspicious
07:02 - 08:20
Chal - Good
08:20 - 09:38
Laabh - Auspicious
09:38 - 10:55
Amrut - Auspicious
10:55 - 12:13
Kaal - Inauspicious
12:13 - 13:31
Shoobh - Auspicious
13:31 - 14:49
Rog - Inauspicious
14:49 - 16:06
Udveg - Inauspicious
16:06 - 17:24
Night Choghadiya ()
Shoobh - Auspicious
17:24 - 19:06
Amrut - Auspicious
19:06 - 20:49
Chal - Good
20:49 - 22:31
Rog - Inauspicious
22:31 - 00:13
Kaal - Inauspicious
00:13 - 01:55
Laabh - Auspicious
01:55 - 03:38
Udveg - Inauspicious
03:38 - 05:20
Shoobh - Auspicious
05:20 - 07:02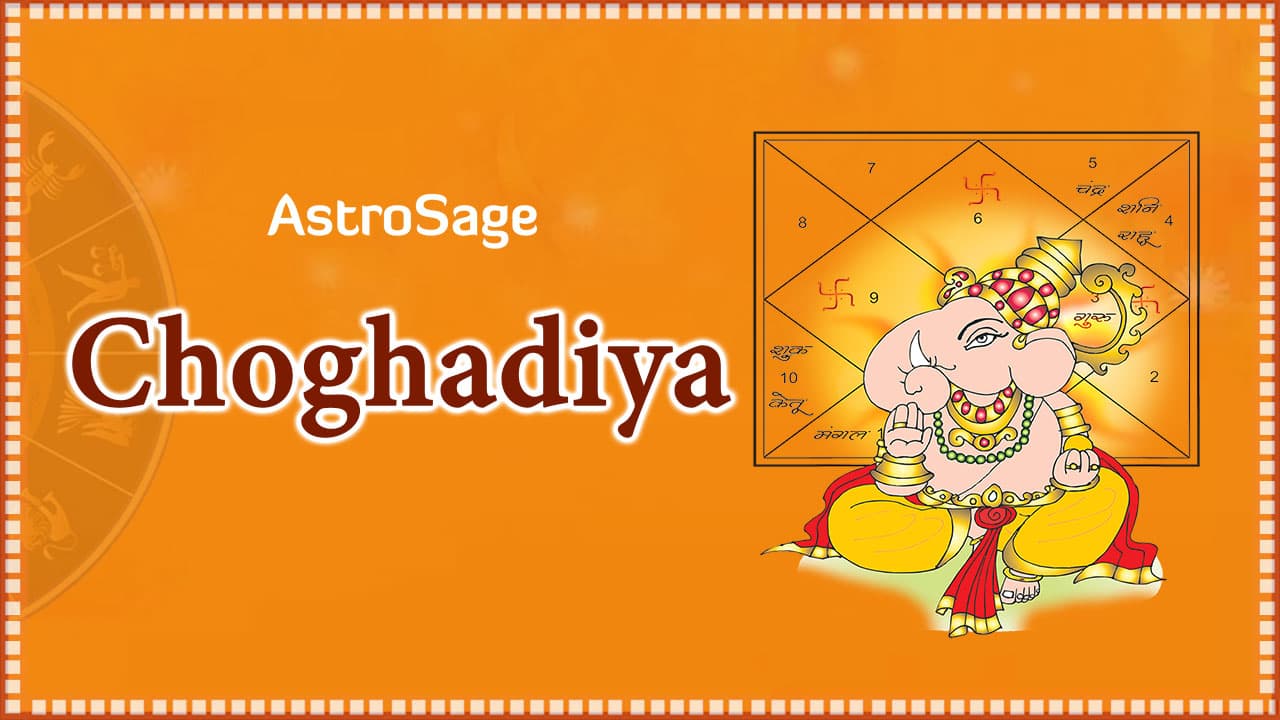 Choghadiya is a muhurat or auspicious time in Astrology. It is used to perform any auspicious task in Hinduism. People do see Muhurat before commencing any Puja or auspicious work. You need to check atleast Choghadiya in order to perform any auspicious work if you do not wish to see proper Muhurat. It is used mostly in western states of India. It is used especially in purchase and sale of assets. Chogadia Muhurat depends on the sunrise time. Hence, we usually find the difference in this time for every region or city. You can easily find it in Hindu Panchang Calendar. Check choghadiya today to know about auspicious muhurata for today in your city.
What is Choghadiya?
In Hindu Calendar, it is basically a system of evaluating good and bad moments. It can also be understood by the means of astrology, which shows the celestial condition for 24 hours of any day depending on stellar and vedic astrology. Let's suppose if you wish to commence any good and auspicious work, it will be good to use choghadiya muhurat for the same.
A day contains 24 hours and is divided into 16 parts in Chaughadiya. Eight muhurats belong to day and eight muhurats for night. Each Muhurat is divided into equal time intervals i.e. one and a half hour. There are basically 112 Muhurats in every week including days and nights. You must have the knowledge of Muhurta while worshiping during day and night times. Chaughadiya Muhurat is important when going on a certain journey or carrying out special and auspicious work. It is believed that if any auspicious work is performed during auspicious time frame, it gets better results.
Meaning of Chaughadia
The word Choghadiya comprises of two words, named as "Chau" and "Ghadiya". Chau means "Four" and "Ghadiya" means "Time". Ghadia is also known as "Ghati". Therefore, "Choghadiya" is also known as "Ghati". In ancient times, the Indian time was different from today's time representation. People used to check "Ghati" instead of "Hours". If we compare both time formats, then 60 ghatis and 24 hours are both same in unit. However, there is one difference still occuring in evaluation i.e. the day starts from 12:00 AM midnight and ends also at 12:00 AM next midnight.
According to Indian time format, the day begins with the sunrise and ends at the next sunrise. Each Chaughadia is of 3.75 ghati, i.e about 4 hours. So if we look for a day, there are 16 Chaughadias.
Types of Choghadiya
There are basically 7 types of choghadiyas (Muhurats), viz Udveg, Chal, Labh, Amrit, Kaal, Shubh and Rog. Eight Choghadiyas fall during day time and other eight during night. So, there are two types of choghadiya existing in Hindu Panchang and both consist of 8 choghadiya (Muhurats) each. Let's find below the types of Choghadiya:
Day Choghadiya: It is basically a time between sunrise and sunset. Amrit, Labh, Shubh and Chal are considered as auspicious. Amrit is considered as best choghadiya whereas Chal is good. On the other hand, Rog, Kaal and Udveg are considered as inauspicious muhurats. We do avoid inauspicious choghadiya while performing any good task. We have described below the Day Chaughadia Chart for your better understanding.


Night Choghadiya: Night Choghadiya is a time between sunset and sunrise. There are 8 Chogadia in night. The results obtained for Night Chaughadia are also same as Day Chaughadia. We have again described below the Night Chaughadia Chart for your better understanding.
How to calculate Chaughadia
It is totally different for everyday. For Day Choghadiya, we need to calculate the time between sunrise and sunset and divide it by 8, which is 90 minutes.
We would add on this time to sunrise time, which gives the first day choghadiya. For an example, sunrise time is taken as 6:00 AM then add 90 mins into that, will give 7:30 AM. Hence first Chaughadiya starts from 6:00 AM and ends at 7:30 AM. If we again take first ending time i.e. 7:30 AM and adding 90 minutes into it, 9:00 AM is the answer. Hence, second choghadiya starts from 7:30 AM and ends at 9:00 AM. Likewise, we can calculate it for night as well. Here, we have taken first Chogadia as Amrit on Monday and Second one is Kaal. Therefore, first one is good and second is bad. Calculate Choghadiya today muhurata through below table: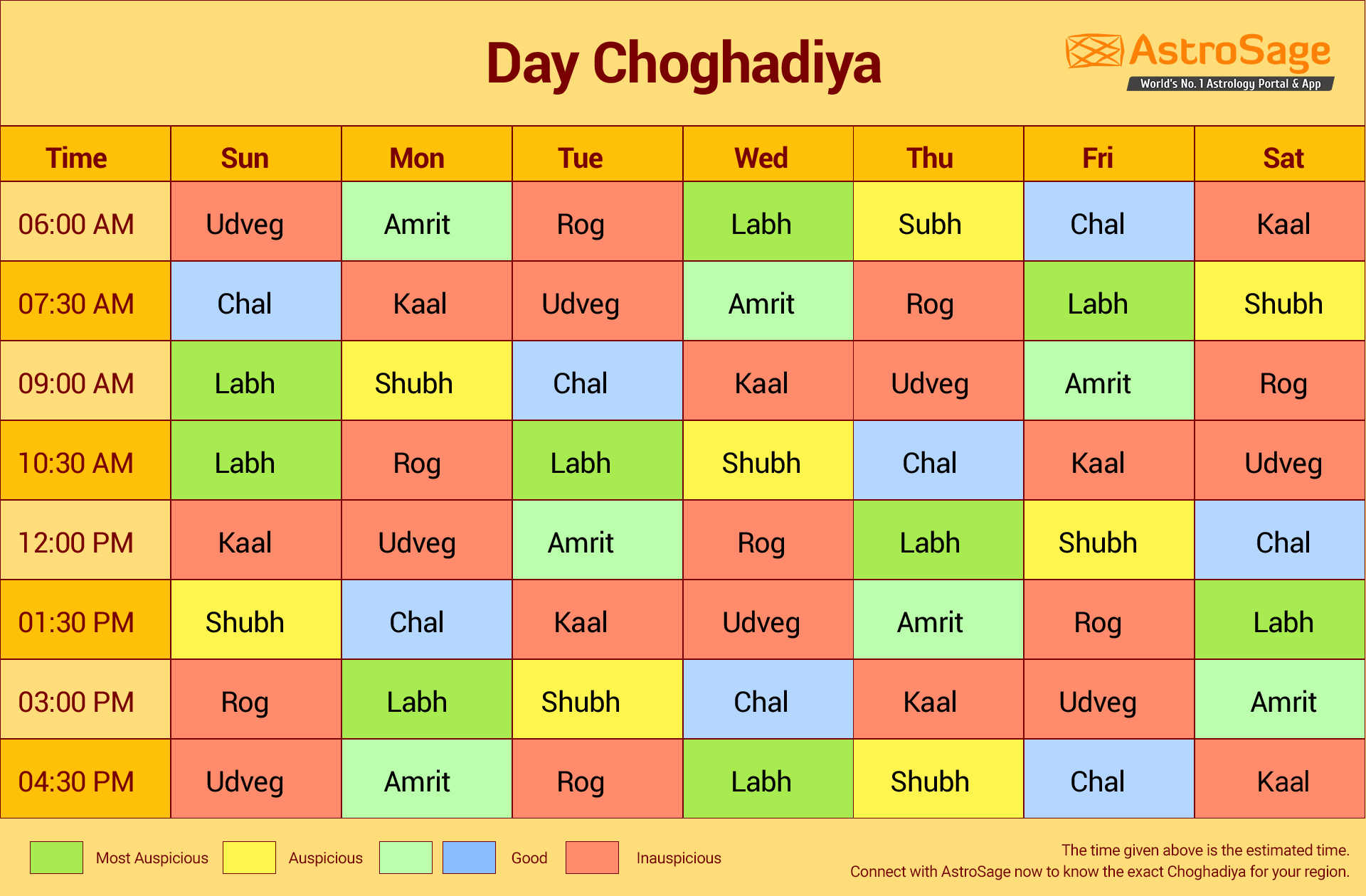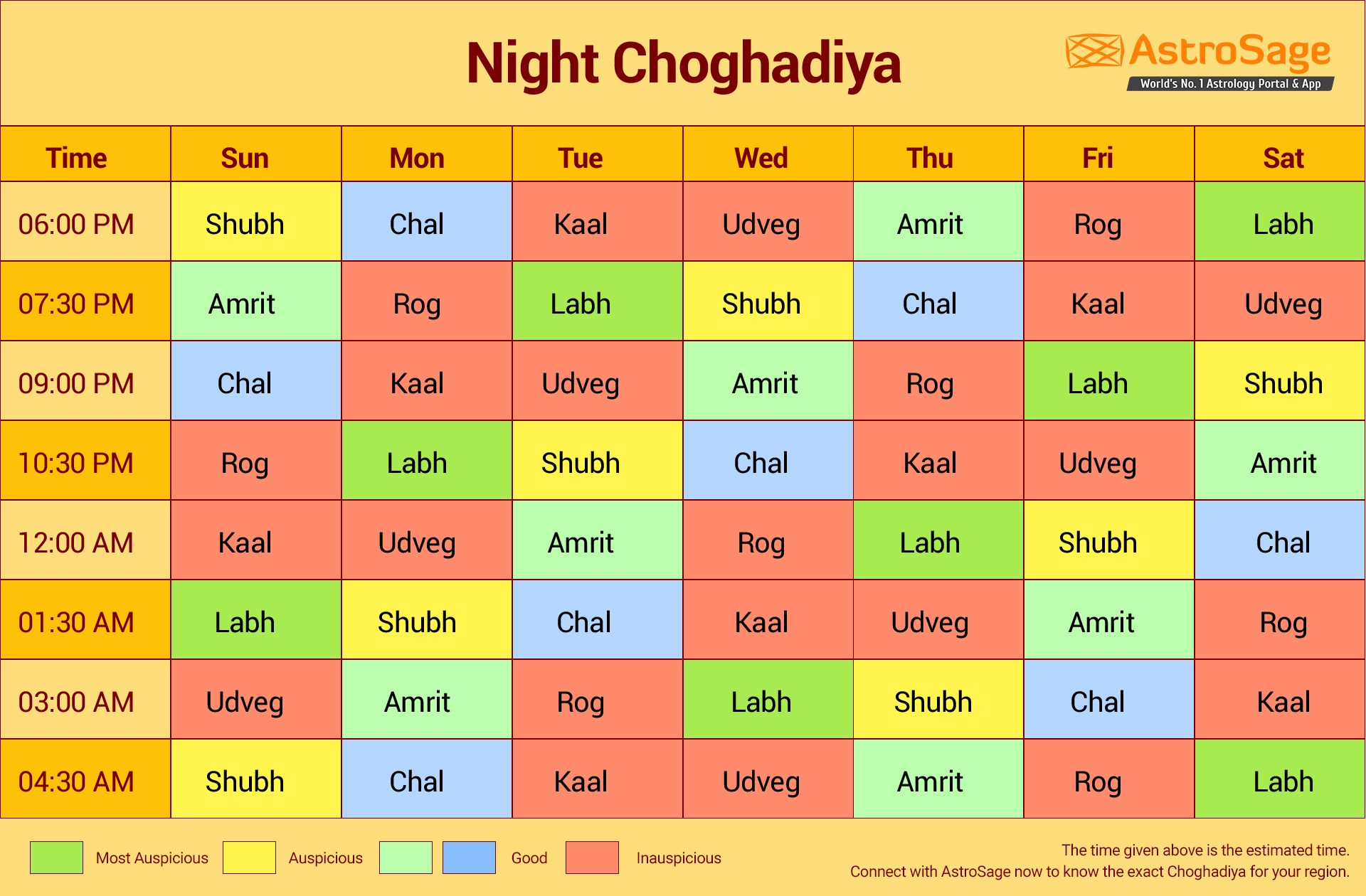 Hence Choghadiya is very important in order to find the special time interval to perform any auspicious task. It is good if you check Choghadiya today while performing any special activity to obtain maximum output.
Frequently Asked Questions
1. What is the Best Choghadiya?
Amrut, Shubh and Labh are considered the most auspicious Choghadiya while Char is considered a good Choghadiya.
2. What is Choghadiya now?
To find the Choghadiya you can consult an astrologer or look at an astrological chart.
3. What is LABH Vaar Vela?
Vaar Vela and Kaal Vela time periods of the day are considered inauspicious. The period during which Mercury is active is deemed auspicious and designated as Labh. Labh Choghadiya is regarded as the best location to begin school and develop new skills.
4. What is the auspicious time today?
Auspicious Time or Shubh Muhurat can be found in the Choghadiya for everyday.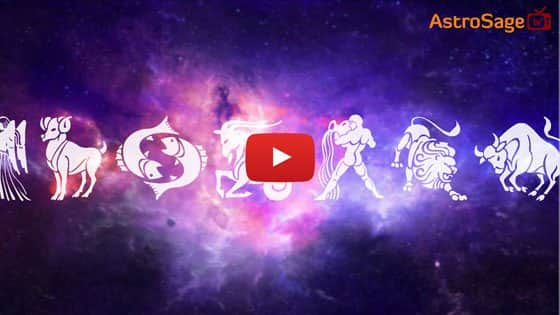 Buy Gemstones

Best quality gemstones with assurance of AstroSage.com
Buy Yantras


Take advantage of Yantra with assurance of AstroSage.com
Buy Feng Shui

Bring Good Luck to your Place with Feng Shui.from AstroSage.com
Buy Rudraksh


Best quality Rudraksh with assurance of AstroSage.com