Neha Oberoi 2012 Horoscope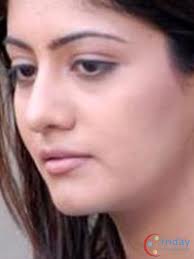 Name: Neha Oberoi
Date of Birth: Sunday, September 15, 1985
Time of Birth: 12:00:00
Place of Birth: Mumbai
Time Zone: 5.5
Information Source: Unknown
Neha Oberoi 2012 Horoscope
Year 2012 Summary Horoscope
This a good position for Muntha. Neha Oberoi's intelligence will help Neha Oberoi earn accolades from various quarters of life. Neha Oberoi might shine brightly in profession and business. Birth of a child in the family will bring happiness and joy for Neha Oberoi. This period is characterized by wisdom and religious learning for Neha Oberoi. Neha Oberoi will have visit to the religious places or the places of recreation. Neha Oberoi will get honor and appreciate from rules and higher authorities.
Sep 15, 2012 - Oct 03, 2012
This is the year for Neha Oberoi to add some spice into Neha Oberoi's romance life. This is an excellent year for Neha Oberoi to get profits from Neha Oberoi's contracts and agreements. This is the perfect time for Neha Oberoi to enter into deals that will surely work in Neha Oberoi's favor. There will be increase in income from business and other ventures and ries in position and status. Now Neha Oberoi have enough prerequisites in order to fully harmonize this area of Neha Oberoi's personal life. Neha Oberoi will aquire vehicles and other comforts. This is the time for Neha Oberoi to add status and position to Neha Oberoi's family life. A marked increase in Neha Oberoi's income is indicated.
Oct 03, 2012 - Nov 03, 2012
This is a period of financial stability for Neha Oberoi. During this period Neha Oberoi can work over Neha Oberoi's hopes and ambitions and give them a better shape. This is a favorable time for love and romance. Neha Oberoi will develop new friendship which will be very rewarding and helpful. Neha Oberoi will enjoy respect and honor from learned people and will be quite popular with the opposite sex. Long distance travel is also indicated.
Nov 03, 2012 - Nov 24, 2012
This is the time which will show Neha Oberoi mixed results. Don't overlook minor health related problems because it may turn into a big one. Some diseases that require special attention are ulcer, rheumatism, vomiting, head an eye troubles, pain in joints or injury due to falling of heavy metallic lump etc. Difficult situations may arise in Neha Oberoi's path but don't lose Neha Oberoi's heart in the adversities as Neha Oberoi's self-confidence will work in Neha Oberoi's favor. Dispute with government and senior officials are on the card, so Neha Oberoi are advised to be careful. This is not a favorable time for speculation or taking risks.
Nov 24, 2012 - Jan 18, 2013
New projects or higher level of investment should be avoided. If working as a professional, the year will be average mostly. There will be routine hurdles as well as average growth. Neha Oberoi will have to wait for real progress. A phase of doubt & uncertainty could come Neha Oberoi's way. Making a change is not advised at all & is detrimental to Neha Oberoi's interest. A gradual loss of status could be experienced during this period. A sense of insecurity will prevail as far as home affairs are concerned.
Jan 18, 2013 - Mar 07, 2013
Neha Oberoi take care of yourself now and not let yourself be overburdened, and that way Neha Oberoi can keep yourself going for long. There might be a few disappointments. Neha Oberoi's courage and convictions are Neha Oberoi's strongest qualities, but it might hurt to get a little too pigheaded. Don't go for big investment because things may not turn up according to Neha Oberoi's expectations. Neha Oberoi may not get proper support from Neha Oberoi's friends and associates. Family members attitude will be quite different. Health will be an issue and Neha Oberoi will see diseased like nausea, fever attacks, ear infection and vomiting.
Mar 07,2013 - May 04, 2013
This is not the best period to begin new long-term relationships/ friendships. There could be vital issues in professional or personnel life which can cause anxiety. It's always better to be optimistic than to be pessimistic .There is also a contraction in love and feelings mostly due to which the satisfaction level would be poor. The chance of happiness in love is low. Birth of an issue may bring happiness in Neha Oberoi's home. New relationships will have less than normal chances of taking off controversy and issues could come up. There may be diseases related to wind and cold. Good stability of mind is seen at the last phase of this period.
May 04, 2013 - Jun 25, 2013
This is not a very satisfactory period for Neha Oberoi. Neha Oberoi may get indulge into sudden losses financially. Failure in attempts will make Neha Oberoi feel frustrated. Neha Oberoi will have to slog as the work burden will be too much. Family life will also create tensions. Don't try to take risks in business matters as period is not very harmonious to Neha Oberoi. Neha Oberoi's enemies will try to tarnish Neha Oberoi's image. Neha Oberoi may also get indulge into unnecessary expenses. Health may also give some trouble. Especially old people may encounter catarrh and phlegmatic troubles.
Jun 25, 2013 - Jul 16, 2013
Neha Oberoi will perform good and pious deeds Neha Oberoi's conduct will be good. Neha Oberoi will suddenly get interested in religion or spirituality. Partnerships are good for Neha Oberoi this year, in both the professional and personal sphere. However, the most important thing is that Neha Oberoi might just have that overwhelming, life-changing experience that Neha Oberoi were waiting for so long. This period is surely going to bring all the authority. Neha Oberoi are learning new ways of maintaining harmony in Neha Oberoi's individuality at work and around friends and family. Family atmosphere will be very good.
Jul 16, 2013 - Sep 15, 2013
Neha Oberoi will come up with new ideas for dealing with Neha Oberoi's challenges. Dealings and transactions will work out smoothly and effortlessly for you, as Neha Oberoi score one over Neha Oberoi's competitors. Income will come for Neha Oberoi from more than one source. Neha Oberoi's friends and family will just make Neha Oberoi's personal life so much richer and more fulfilling. Neha Oberoi's relations with Neha Oberoi's clients' associates and other concerned persons will definitely improve as the period rolls on, Neha Oberoi will buy some luxury items in this period. Overall, a rewarding period for Neha Oberoi.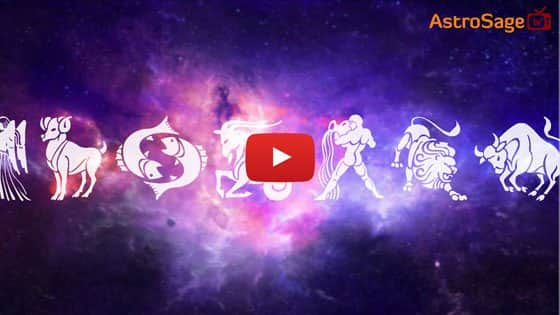 Buy Gemstones

Best quality gemstones with assurance of AstroSage.com
Buy Yantras


Take advantage of Yantra with assurance of AstroSage.com
Buy Feng Shui

Bring Good Luck to your Place with Feng Shui.from AstroSage.com
Buy Rudraksh


Best quality Rudraksh with assurance of AstroSage.com