Uranus Transit 2022 Dates & Remedies
Uranus Transit 2022 by AstroSage is based on the movement of Uranus during 2022 in a specific sign and in a specific way of Astrology. You will get correct details pertaining to Uranus Promise Report 2022 which is based upon the Uranus transit dates, their timings and overall impact on all 12 zodiac signs. You would know how this Uranus Promise Report 2022 for all twelve signs of the zodiac based on Uranus transit throughout the year suggest you get the best opportunities available for you and grab them in a most promising way.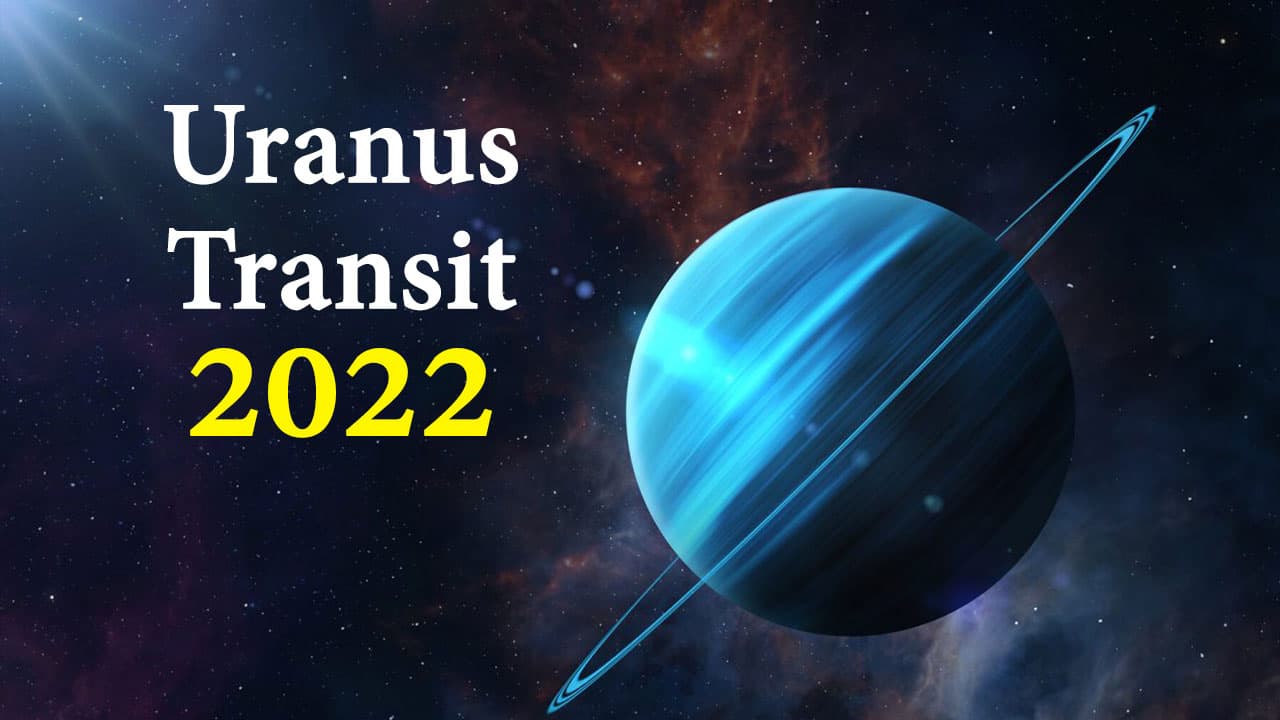 Know The Impact Of Uranus Transit On Your Life From Best Astrologers On Call
Uranus is a planet known for its promise which it delivers to a person whom the planet wishes to bless. Uranus promises to give unexpected developments and some sudden changes in life for a particular house related activities in a birth chart. Due to the nature of Uranus, you may experience different changes in your life. Although these changes will come with a good sense and add some good essence to your life.
According to astrology, Planet Uranus is all about unexpected and uncommon happenings. This sort of progress happens in unforeseen blazes and shocks and exceeds all expectations leaving no time for you to even realize what hit you. It's the planet of breakthroughs, and those triggering events you don't expect. It also relates to the genius streak of the mind.
Uranus Transit 2022 Dates
Uranus takes seven years approx to change its sign and transit into another sign. The transit of Uranus promises some big events, surprises or shocks and it changes your routine life.
If we talk about Uranus Transit 2022 dates, it will not change its sign this year but it will change its speed and momentum during this year. Uranus is moving in Aries sign throughout the year 2022 and brings some special things for you. Uranus will start its progressive motion in Aries Sign on 18th January 2022 at 21:29 and begin its retrograde motion in Aries sign on 24th of August, 2022 at 16:28.
Uranus influences an accomplice across a time frame. It establishes a comparable connection with every one of those brought into the world during the period of its transit in a specific sign. On the aggregate level, it impacts the social beat of a given time span.
You can undoubtedly look at the place in the birth chart where Uranus is situated as the concerns of this House would conceivably change into a tension variable. You should find methods of changing this strain into positive energy. Accordingly, this house exhibits the sort of development in which an individual imparts his tendency towards qualification and opportunity.
The Predictions In This Article Are Based On Moon Signs. Know Yours Here: Moon Sign Calculator
Uranus Transit 2022: Aries
Uranus is in your first house so it will make you a strong-willed person. Here Uranus promises you independence in your thoughts. You may be treated as someone exceptional and possibly fairly unique among others. You will be a captivating and vitalizing person which will overall draw in people to you. You may be stiff-necked, anxious, fearful, and fretful. You may experience vibes of disturbance and sadness, possibly because of the uniqueness you feel. You will be searching for new and unprecedented strategies for imparting standard contemplations solicitations to you. Focus on your sense since it is probably incredibly noteworthy, or could be made to a genuine level. You can transform into a trailblazer who will initiate new ways for others to follow. You can be considered groundbreaking. You may not give as much thought as you should about your genuine state and appearance taking into account the stack of insights that burn through your mind.
Uranus Transit 2022: Taurus
Uranus is travelling through your twelfth house. As a result, you will frequently be astoundingly natural and covert with merciful guidelines. You will gain interest in otherworldly subjects. You may feel intriguing visionary experiences. You may sometimes have impressions of downfall. There may be restless difficulties. You need to feel free about the predictable tending to the meaning of life and imperfections you see around you. Disrupted difficulties in your mind ought to be brought out and disposed of. You will quite often feel that something is going to "get" you, to astonish you, assuming you don't look out. It resembles you for the most part having a sensation of approaching annihilation. You need to overcome this second thought.
Uranus Transit 2022: Gemini
For the Gemini zodiac sign, Uranus is transiting through the Eleventh house from your sign. It will bring impulsiveness, advancement, creativity of mind and innovativeness. You will make partners successfully, but favour various associates with a few comfortable colleagues. Your sidekicks should think about you to be basically somewhat isolated. You may feel to be a critical rebel or reformer and use these energies along useful lines rather than backwards. Accommodating convictions will be very basic to you. Exceptional friendships with astounding people are foreseen. Partnerships, targets and dealings with social affairs can change more surprisingly.
Discover Your Life Predictions With Brihat Horoscope Report
Uranus Transit 2022: Cancer
For Cancer natives, this Uranus Promise Report 2022 based on the transit of Uranus tells a lot about its effects and brainstorming opportunities. Uranus will remain there in the tenth house from your sign throughout the year. As a result of the movement of Uranus during the year 2022, you will be astoundingly independent and may wish to be freely utilized and wish to do anything on your own. You may have a rebellious nature that may cause you to do something opposite or contrary to what you are told to do in your work. Your strong inventive brain, creative mind and intuition will be applied to any work you pick and you will excel in that. Some unexpected changes in work will be likely to take place as you feel bored from your same routine work. You may develop an interest in computers or technology-driven work. You are not a person who sits idle so during this time, you will not wish to work in a profession where you have to perform steady work where your work could not be recognised so, you will find some new avenues to excel.
Uranus Transit 2022: Leo
For Leo natives, Uranus will continue its journey in the ninth house from your sign. As per yearly predictions 2022 based on Uranus transit, your thinking will get affected, due to which your contemplations and perspectives will be extraordinary, unpredictable, and independent. Your mind will attempt to broaden, gain data and trip where it has never gone. An unreasonable measure of mental development, notwithstanding, can cause worry and perhaps lead to a mental breakdown. There may be a hankering to focus on introspective philosophy or an outskirts religion or new culture. Unexpected and unanticipated long journeys are possible. Mental trips as dreams, senses and expectations are also possible.
Uranus Transit 2022: Virgo
For Virgo natives, Uranus will be roaming in the eighth house from your sign. You may experience difficulties through restless tension. Sudden mishaps or acquisitions might happen with the resources or assets of others. You possibly be having unconventional musings with respect to your life, sex and passing, which you will not actually reveal to anyone. The great thing beyond is an exceptional mystery for you and you may attempt to test for answers. The puzzling sciences, in general, may intrigue you. You will develop strong visionary feelings and a sharp sense. There may be an acquisition of inheritance and wealth-related advantage through amazing sources. You should be wary of power and equipment. An interest in recovering, perhaps through the laying on of hands, goes to this position. You may indulge in examinations of self-implosion in earlier months which you should avoid.
Uranus Transit 2022: Libra
For Libra natives, Uranus will show its impact in your seventh house. It will affect your relationship or partnerships. You will develop a feeling of being your own associate, will generally be capricious and you will finish things in advance. You would require some space in your personal life. Any cutoff or constraints put on the relationship will be most likely going to be met with a special feeling. Your method for managing your married life may be significantly hopeful or optimistic and there may be an inclination to lean towards non-heartfelt affiliations. You will really want and need your associate to be your friend. Your associations will be exceptional. In a general way, a heavenly fondness or a total shortfall of appreciation will be there. By far most of your associations probably started as partnerships. For a productive affiliation, you and your associate should encourage the attributes of opposition, joint effort, partition and opportunity.
Get Best Career Counselling With CogniAstro Professional Report
Uranus Transit 2022: Scorpio
For Scorpio natives, Uranus Transit instructs you to remain attentive as you may encounter the conspiracy or impacts of mental stress and impossible-to-miss setbacks at work due to its transit in the sixth house. You will have to stand-out limits and extraordinary procedures, especially in your work. Your appearance and method of the dress will be appropriate and extremely peculiar. You will like the kind of work that has irregular hours, is novel, and has a lot of grouping. You will be a fair worker, however; you should watch out with the objective that you don't debilitate. Ordinarily, the explanation is simply worrying, apprehension, stress, and strain. Loosen up. You can cultivate clever musings which will help you in your work. You are at your best when you can be independent and work independently. You may be restless with others and can radiate an impression of being surprised to and secluded from your fellow trained professionals. Some sudden and surprising turns in your prosperity can occur. As a result, convulsive prosperity is highly possible.
Uranus Transit 2022: Sagittarius
For Sagittarius natives, Uranus is transiting in the fifth house from the zodiac sign of Sagittarius. You will be fair-minded in the public eye, social games are more stressed over your own inclinations. You can be assured of having an innovative imagination. Your recreation exercises are amazing and entrancing. Your aching for opportunity may engage in sexual endeavours and relationships with kids unsettling. Your children may be very novel, so much that neither you nor they can understand the other. The hypothesis can cause you issues so it is better to keep an eye out. Sudden increment and unforeseen mishaps both are possible so be patient. Frightening increments with no work on your part can come to you, which may make a demeanour inside that you can't lose. Watch out for that. Your love life will be amazing, a portion of the time potentially wild. Your method for managing opinion and dating may be genuinely cavalier and unpredictable.
Advanced Health Report Will Put An End On Your Health Troubles!
Uranus Transit 2022: Capricorn
For Capricorn natives, Uranus will be moving into the fourth house from your sign. This will affect your relationships with your parents. Your parents or either of them may act astoundingly, which will impact you deep down extraordinarily. There will be many changes in your everyday presence, including different locales. You may be capricious and not motivated by how others view you. Not too far off, you may encourage an interest in mysticism, occultism or hidden. You need to remain free from liabilities to either a home or a neighbourhood. Your family inheritance may be eccentric or peculiar. This position gives irritability, possibly with a hankering to move regularly. You may experience upset home or family conditions. These events ordinarily happen abruptly, all of a sudden.
Uranus Transit 2022: Aquarius
For Aquarius natives, Uranus will be travelling in the third house from your sign. People around you will not easily understand how you think or why you impart your considerations in the ways you do. You may be to some degree progressive. Your mindset will be independent, novel, innovative, unique, curious, possibly somewhat whimsical, and quite strange. Mental uneasiness makes you be on the mission for new information and data. You will have remarkable strategies for giving this new information to others. Persistent changes of communication will be sensible as new data channels through you. The aching for new experiences may make you travel extensively. You may feel somewhat tired at times. Insightful freedom will be basic to you. Relationships with family and neighbours are likely going to be phenomenal and possibly somewhat apprehensive and tense every so often. Weakness will seldom be an issue.
Uranus Transit 2022: Pisces
For Pisces natives, Uranus will show its impact in your second house of the kundli and as a result, You can get cash flow of money in creative and unique inventive ways. Your wealth will be accumulated as the money and a few assets travel all over in abrupt, astonishing ways. There might be remarkable and risky changes in your monetary condition. You might respect money for the possibility it gives you to seek after your internal gifts, which might be phenomenal and interesting. You can get yourself out of cash related troubles. Thus, good wealth management will be the need for this year. If you adopt it, you will enjoy monetary benefits.
For Astrological Remedies including Gemstones, Yantra, etc., Visit: AstroSage Online Shopping Store
We hope you have liked our article. Thank you for being an important part of AstroSage. Stay tuned for more interesting articles.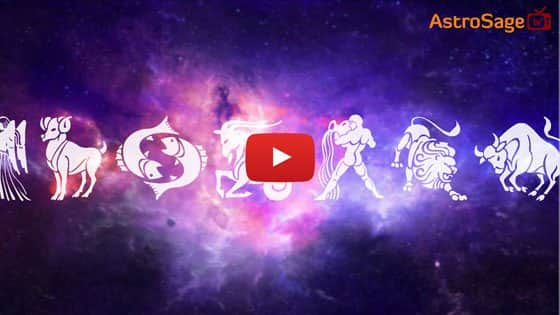 Buy Gemstones

Best quality gemstones with assurance of AstroSage.com
Buy Yantras


Take advantage of Yantra with assurance of AstroSage.com
Buy Feng Shui

Bring Good Luck to your Place with Feng Shui.from AstroSage.com
Buy Rudraksh


Best quality Rudraksh with assurance of AstroSage.com