Navratri Songs: Navaratri Garba Songs & Music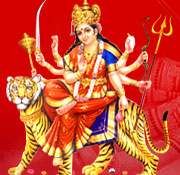 The devotional Navratri songs have been sung since time immemorial by people in India. Navratri songs help in creating higher level of consciousness in a devotee's heart, when they chant the various names of Shakti in melody. Navratri songs are actually an expression of devotee's admiration of the various powers that make 'Mahamaya'. These songs are an important way of connecting with one's spiritual consciousness and transcending over human limitations by singing in melody.
In olden days, people knew the religious texts by heart, but these days people have very little time for memorizing the scriptures by heart. So, they found an easier way to unite with the divine powers and they found spiritual songs easy to learn and sing in chorus. Adding to the spiritual mood of devotees of 'Shakti' during Navratras, the Navratri songs fill the air with a religious fervor, which connects them to 'Devi Durga' and her incomprehensible powers. Bhakti and devotion can be expressed through several means and one way of doing it is through Navratri songs. For those who believe that 'Ma Shakti' will bless them with inner strength and help face the challenges of day to day life sing to praise her as a tribute.
One can also say that Navratri songs are an effective way of helping people develop a taste for the devotional names of Shakti and make memorizing names easy. Generally, these songs can be sung in a small gathering, home programs or general temple environment. Navratri and the nine days of Navratra's help devotees evolve everyday from 'Tamas' to 'Satva Guna' and thus, help them transcend from darkness to light or delusion to awakening. Goddess 'Shakti' gives them an inner strength to do so and to express their heartfelt devotion and admiration. People praise her in melody through Navratri songs.
Navratri songs and Aartis have much to do with the many names of "Shakti" others are the strotras that are sung in praise of the omnipresent 'Mahamaya'. It is an act of showing reverence to the goddess who blesses her devotees with the strength to face the challenges of life. As a true devotee, one needs to communicate with the divine. There are several ways of doing it like through invocations, prayers, songs, or rituals. Here, we have listed the most popular Navratri songs and their first verse to make your search of Navratri songs easy:
Mata Rani Ne Kripa Barsayi
Mata Rani Ne Kripa Barsayi
meri har gal Puri Hundi Ayi
mata Rani Ne Keetti Sunavayi
meri har gal Puri Hundi Ayi
Jaya Aadya Shakti
Jaya Aadya Shakti
Ma Jaya Aadya Shakti
Akhand Brhamand Dipavya
Panave Pragatya Ma
Om Jayo Jayo Ma Jagdambe
Jai Ambe Gauri Maiyaa
Jai Ambe Gauri maiyaa, jai Shyaama Gauri
Nishdin tumko dhyaavat, Hari Brahmaa Shivji,
Jai Ambe Gauri maiyaa, jai Shyaama Gauri
Ma Jay Aadya Shakti
Mataji ni aarti.. Jaya aadhya shakti,
Maa jaya aadhya shakti,
Akhand brahmand nibhavyan (2x),
Padave pragatyan ma,
Om jay om jay om maa jagadambe
He maat meri, He maat meri
He maat meri, He maat meri, kaisi yeh der lagai he durge || he maat...
Bhavsaagar mein gira pada hoon, kaam aadi grah mein ghira pada hoon,
moh aadi jaal mein jakda pada hoon || he maat...
Na mujhmein bal hai na mujhmein vidya, Na mujhmein bhakti, Na mujhmein Shakti,
Sharan tumhari gira pada hoon || he maat...
MAATA JI KI AARTI
Jaya Aadhya Shakti. Maa jaya Adhya Shakti
Akhand brahmand nibhavyan (x2)
.padave pragatyan maa om jay om jay om maa jagdambe
Dwitiya bay swaroop Shiva Shakti janoo. Maa Shiva Shakti janoo
Brahma Ganapati gaavun (x2)
har gaavun har maa om jay om jay om maa jagdambe
Remember, it is not about the quality of your voice or your skill at music. True devotees attempt to really put their heart into their singing. That is the only requirement. The more you feel it, the stronger is the connect. Happy Navratri!!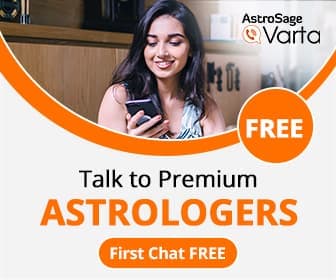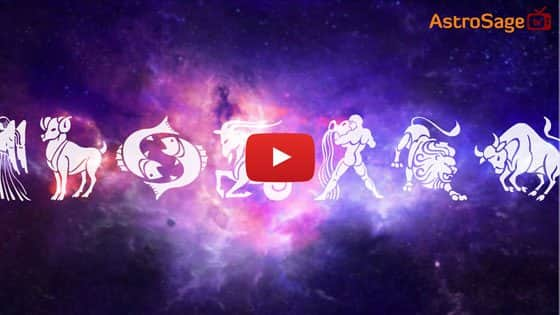 Buy Gemstones


Best quality gemstones with assurance of AstroSage.com
Buy Yantras


Take advantage of Yantra with assurance of AstroSage.com
Buy Feng Shui


Bring Good Luck to your Place with Feng Shui.from AstroSage.com
Buy Rudraksh

Best quality Rudraksh with assurance of AstroSage.com