Alia Bhatt Dasha Phal Horoscope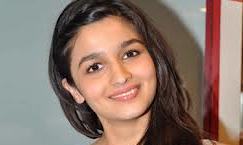 Name: Alia Bhatt
Date of Birth: Monday, March 15, 1993
Time of Birth: 04:10:00
Place of Birth: Mumbai
Longitude: 72 E 50
Latitude: 18 N 58
Time Zone: 5.5
Information Source: Reference
Alia Bhatt Dasha Phal Horoscope
Alia Bhatt's Prediction birth to Dec 29, 1995
Income or the position will be improved and gain of profits from work or the business activities is guaranteed. Defeat of enemies, increased property, gain of knowledge, favor from superiors and success can be expected during this period. Travels will be very useful this period will also make Alia Bhatt human philosophical and profound. Alia Bhatt will be able to balance professional and domestic commitments intelligently.
Alia Bhatt's Prediction Dec 29, 1995 to Dec 29, 2002
Hurdles in personal and professional front are seen. Try to handle the difficult situation in a calm and intelligent way because rashness is definitely not going to help Alia Bhatt in this period. Travel is not beneficial so try to avoid it. Alia Bhatt will not get full support from Alia Bhatt's family side. Progeny related problems will be observed during this period. Alia Bhatt's enemies will leave no stone unturned to harm Alia Bhatt. Better be bold and sticky to Alia Bhatt's fair decisions. Stomach ailments may be the cause of anxiety.
Alia Bhatt's Prediction Dec 29, 2002 to Dec 29, 2022
People look up to Alia Bhatt and come to Alia Bhatt for advice. Things will start getting sorted out. The whole of this period comes into a period of great potential and energy for Alia Bhatt. Time brings Alia Bhatt fortune, ability and courage. However there will be material gains and recognition from superiors nonetheless. So it is a good period for trying out new things, going to new places. Alia Bhatt is likely to acquire a conveyance in this period. Alia Bhatt will connect with more people and make the most out of those connections in both giving and taking. This period will also bring happiness and success to Alia Bhatt's siblings.
Alia Bhatt's Prediction Dec 29, 2022 to Dec 29, 2028
This is a relaxing period for Alia Bhatt. Alia Bhatt's outlook will be confident and Alia Bhatt will feel positive. On the domestic front Alia Bhatt will be happy and Alia Bhatt's desires will be fulfilled. Though there is possibility of problems to Alia Bhatt's borther. Traveling is on cards. Short distance journeys will be fruitful and bring luck. Monetary gains are likely to happen. Alia Bhatt will socialize with family and friends. Alia Bhatt is blessed with good health. There will be victory over enemies.
Alia Bhatt's Prediction Dec 29, 2028 to Dec 29, 2038
This is a period of financial stability for Alia Bhatt. During this period Alia Bhatt can work over Alia Bhatt's hopes and ambitions and give them a better shape. This is a favorable time for love and romance. Alia Bhatt will develop new friendship which will be very rewarding and helpful. Alia Bhatt will enjoy respect and honor from learned people and will be quite popular with the opposite sex. Long distance travel is also indicated.
Alia Bhatt's Prediction Dec 29, 2038 to Dec 29, 2045
This is a fluorescent period for Alia Bhatt so, try to have the benefit of it. Alia Bhatt will get relieved of all Alia Bhatt's stress and troubles. Family and professional atmosphere will be very supportive to Alia Bhatt. Alia Bhatt should be a bit conscious while driving. Alia Bhatt's enemies will not dare to face Alia Bhatt as Alia Bhatt will be full frame of mind to crush them. Alia Bhatt will come out courageous and get professional distinction.
Alia Bhatt's Prediction Dec 29, 2045 to Dec 29, 2063
During this period Alia Bhatt will be courageous and rise to a high level. Alia Bhatt will enjoy conjugal happiness during this time. Alia Bhatt's contacts with influential people will definitely increase. Alia Bhatt's opponents will lack conviction and courage to face Alia Bhatt. Long distance travel is going to be beneficial. For love and romance this is going to be a boon. Alia Bhatt will be heroic in strife and overcome Alia Bhatt's enemies. Minor ailment can be seen. Family relation will be quite satisfactory. Though relationship with Alia Bhatt's children may not be good.
Alia Bhatt's Prediction Dec 29, 2063 to Dec 29, 2079
This period is surely going to bring all the authority. A foreign connection will serve Alia Bhatt well for a considerable duration, and they might just be the source of the extra unexpected income on the cards for Alia Bhatt and power that Alia Bhatt strive for. Keep up the tempo and believe in Alia Bhatt's abilities, the period will see Alia Bhatt off in a completely new position. Family atmosphere will be very supporting. A long distance travel will be rewarding. Alia Bhatt will take interest in religion and perform charitable deeds.
Alia Bhatt's Prediction Dec 29, 2079 to Dec 29, 2098
The period will not be awfully beneficial to Alia Bhatt. Alia Bhatt might face problems related to money matters. Tuning with Alia Bhatt's own people and Alia Bhatt's relatives may get disturbed. Give proper attention to our day to day pursuits. This is not a perfect time for taking any risk regarding business matters as the chances of loss are very high during this period. Health ailment of Alia Bhatt's parents can disturb Alia Bhatt's peace of mind. Alia Bhatt will not be able to fulfill Alia Bhatt's family's expectations.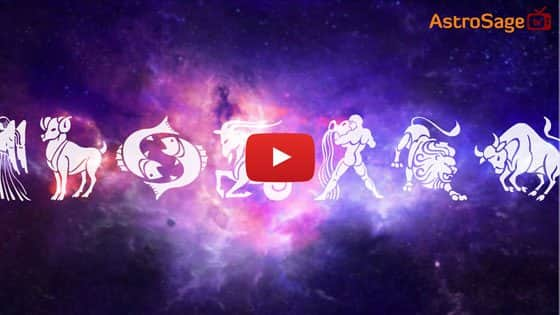 Buy Gemstones


Best quality gemstones with assurance of AstroSage.com
Buy Yantras


Take advantage of Yantra with assurance of AstroSage.com
Buy Feng Shui


Bring Good Luck to your Place with Feng Shui.from AstroSage.com
Buy Rudraksh

Best quality Rudraksh with assurance of AstroSage.com