Observe Vaikunta Ekadasi Fast to Appease Lord Vishnu
Vaikunta Ekadasi, also named as Mukkoti Ekadashi, is an important fast dedicated to the Hindu God, Vishnu. This is the Shukla Paksha Ekadashi that observes during the Dhanur/Margazhi month in the Hindu Calendar. People from the Vaishnava community believes that "Vaikunta Dwara" or "the gate to the god septum" is opened on this special day. Many Hindu devotees queue up to pass through the gate of Vaikunth in Lord Vishnu temples in Kerala, Tamil Nadu, Karnataka, Andhra Pradesh, and Telangana. Hence, it is considered as one of the most auspicious days in South India.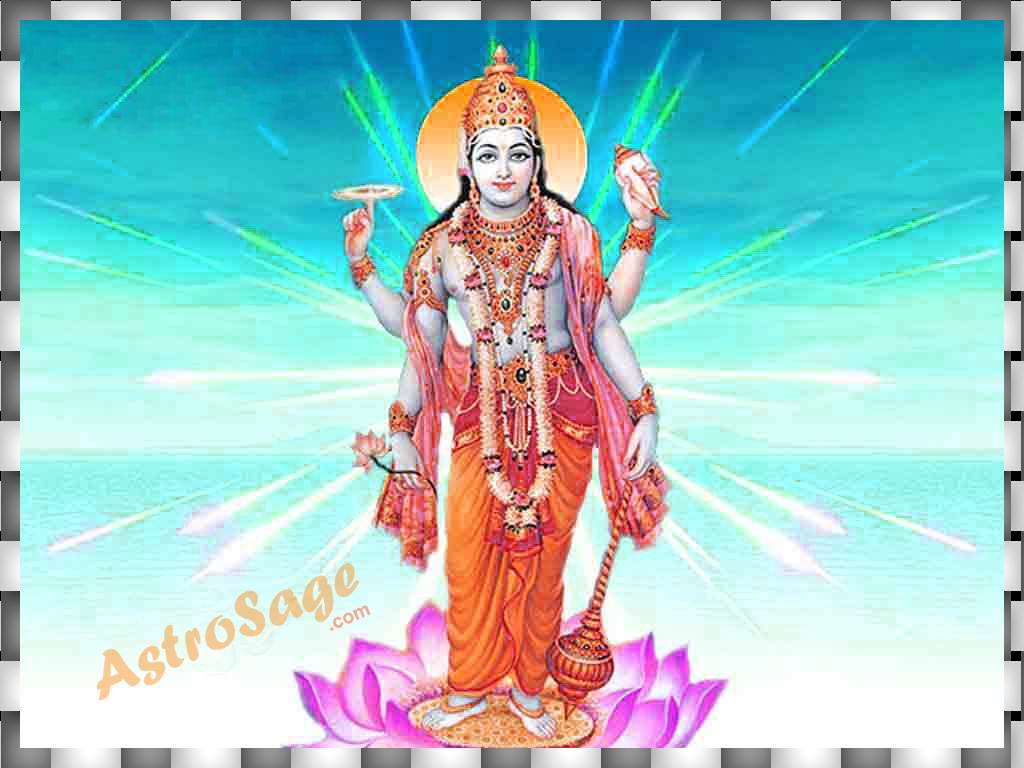 In Kerala, people celebrate Vaikunta Ekadasi as 'Swargavathil Ekadashi'. Vaikunta Ekadasi is also named as 'Mukkoti Ekadashi' in the southern states of India and is observed in the month of 'Margazhi' as per the Tamil calendar. Hindu devotees celebrate Vaikunta Ekadasi with great zeal and enthusiasm all over the country. On this auspicious day, special prayers, yagnas, discourses and rituals are performed at the temples of Lord Vishnu in different parts of the world. In India, the celebrations in the temples of Mahalakshmi Temple at Gubbi, Rajagopalaswamy Temple at Mannargudi, Sri Ranganathaswamy Temple at Srirangam, and Tirumala Venkateswara Temple at Tirupati is very famous. The festivities are very grandeur, particularly in South Indian temples that are dedicated to Lord Vishnu.
Importance of Vaikunta Ekadasi
The significance of Vaikunta Ekadasi is mentioned in Padma Purana. As per the legends, gods were unable to bear the terror of a demon, Muran, later turned to Lord Vishnu for the solution. The battle was going on between the Lord Vishnu and demon Muran. To create a new weapon to kill the demon Muran, Lord Vishnu retired to a cave for the goddess named, Haimavati in Badarikashrama. When Muran tried to kill Lord Vishnu in his sleeping state, a female power emerged from Lord Vishnu and burnt Muran with her eyes. Elated with her powers, Lord Vishnu named her as 'Ekadashi' (the day was 11th lunar day in Vedic month) and asked her for a boon. Ekadashi, instead implored Vishnu that people who observed a fast on that day should be atoned for their previous sins. Hence, Vishnu declared that people who kept a fast on Ekadashi would attain Vaikunth. According to Vishnu Purana, Lord Vishnu opened the gate of Vaikuntam (his septum) for two demons because they also asked for the boon that whoever listens to their story and sees the image of Lord Vishnu coming out of the door, called Vaikunta Dwara, will attain Vaikuntam. Hence, it is believed that Vishnu temples make a gateway on this day for devotees to walk through the Vaikunta Dwara.
5 Important Things to Do on Vaikunta Ekadasi
For Vaishnavas, Vaikunta Ekadasi is one of the main festivals celebrated in the temples of Lord Vishnu. Along with being the Ekadashi, this day also embarks the fulfilment of Vaikunta, the spiritual shrine of Vishnu God by a devotee, Nammalwar in the Sri Vaishnava sampradaya. Here are five things suggested to you in order to seek the blessings of Lord Vishnu.
Recite the Hare Krishna Maha Mantra
Chanting the Hare Krishna maha-mantra 108 times helps in getting abundant peace, joy and happiness on this day of Vaikunta Ekadasi. One of the simplest ways of attaining spiritual awakening in Kali-yuga is to recite the divine names of Lord Krishna as suggested in the Vedic scriptures. The holy mantra - Hare Krishna maha-mantra is described in the Kali-santarana Upanishad. Also, it is mentioned in this Upanishad that "After searching through all the Vedic scriptures, one cannot search for a process of spiritual realization more sublime for this age than the reciting of holy mantra Hare Krishna." Chanting this mantra purifies one's soul, helps to get rid of all the obstacles coming in our life and ultimately helps us attain spiritual awakening.
Hare Krishna Hare Krishna Krishna Krishna Hare Hare
Hare Rama Hare Rama Rama Rama Hare Hare
हरे कृष्ण हरे कृष्ण कृष्ण कृष्ण हरे हरे
हरे राम हरे राम राम राम हरे हरे
Visit a temple of Lord Vishnu
How can one resist himself from visiting a Vishnu temple on this great day of Vaikunta Ekadasi? Don't forget to seek the blessings of Lord Vishnu by visiting his temples on this great day of Vaikunta Ekadasi. In most of the Vishnu temples, a special entrance known as Vaikunta Dwara is opened on this festival of Mukkoti Ekadasi. It is said that if a person passes through this dwara or entrance on this auspicious festival of Vaikunta Ekadasi, then one can attain Vaikunta. Lord Rama and Lord Krishna are one of the most popular incarnations of Lord Vishnu. If you have deities of Lord Vishnu, Lord Krishna, Lord Rama or any other of avatar at your home, then you can decorate the hindu deity and perform a special worship with great devotion by following all the rituals and puja vidhi.
Keep a Fast on Vaikunta Ekadasi
This is one of the most famous Ekadashi fast, Vaikunta Ekadasi, so make sure to observe a fast on this festival. Ekadashi fasting not only beneficial to our body and mind but it also has a lot of spiritual benefits. Keeping a fast not only helps to cleanse our body, but rejuvenates our mind and soul. Hence, one should observe a fast on this auspicious day of Vaikunta Ekadasi. Special prayers are offered to Lord Vishnu and observe meditation and prayers.
Vaikunta Ekadasi Parana Time
The process of breaking the fast is called Parana. Ekadashi Parana should be done after sunrise on the next day of Ekadashi fast. It is really important to perform Parana within Dwadashi Tithi. Not doing Parana within Dwadashi is considered an offence. One should not do the parana during Hari Vasara. Hari Vasara is believed to be the first one fourth duration of Dwadashi Tithi. The most favorable time to break the fast is Pratahkal. So, one should wait for the Hari Vasara to get over before breaking the fast. Also, one should avoid breaking the Vaikunta Ekadasi vrat during Madhyahna. If you won't be able to break the fast during Pratahkal, then you can do it after Madhyahna.
Vaikunta Ekadasi Fasting
Vaikunta Ekadasi fasting is suggested on two consecutive days. It is suggested that Smartha with family should observe a fast on the first day only and sanyasis, widows and those who want Moksha should observe a fast on the second day. Ekadasi vrat fasting on both days is recommended for those devotees who seek love and affection of Lord Vishnu. So, one has to follow all these instructions while observing or breaking a fast on Ekadashi.
Read the Bhagavad Gita
As few people know that Gita Jayanti usually falls on the same day as Vaikunta Ekadasi. This is the day when Lord Krishna instructed Arjuna in the essence of spiritual knowledge. Hence, reading the Bhagavad-gita holds great importance on this day. There are two types of literature that glorify the grandeur of Lord Krishna. One depicts the achievements of the Lord and the other is directly foretell by the Lord. Since, we all know that Bhagavad-gita was directly spoken by Lord Krishna, we can say there is no difference between Lord Krishna and the Bhagavad Gita. Hence, reading the Gita on this day of Vaikunth Ekadashi is as important as reading about Lord Krishna. So, you are suggested to spend some time in reciting the verses of the Gita and understanding their meaning.
Offer Seva to Lord Vishnu
On the day of Mukkoti Ekadasi, to seek special blessings of Lord Vishnu, offer prasad and puja samagri on the idol, scriptures or photographs of Lord Vishnu. Chant these special mantras to appease lord Vishnu and worship God with devotion and follow all the rituals and puja vidhi.
Vishnu Gayatri Mantra
ॐ श्री विष्णवे च विद्महे वासुदेवाय धीमहि।
तन्नो विष्णुः प्रचोदयात्॥
Om Shri Vishnave Cha Vidmahe Vasudevaya Dhimahi।
Tanno Vishnuh Prachodayat॥
Om Mangalam Bhagwan Vishnu Mantra
मङ्गलम् भगवान विष्णुः, मङ्गलम् गरुणध्वजः।
मङ्गलम् पुण्डरी काक्षः, मङ्गलाय तनो हरिः॥
Mangalam Bhagwan Vishnuh, Mangalam Garunadhwajah.
Mangalam Pundari Kakshah, Mangalaya Tano Harih.
Vishnu Bhagavate Vasudevaya Mantra
ॐ नमोः भगवते वासुदेवाय॥
Om Namo Bhagavate Vasudevaya॥
Vishnu Moola Mantra
ॐ नमोः नारायणाय॥
Om Namo Narayanaya॥
Vishnu Shantakaram Mantra
शान्ताकारम् भुजगशयनम् पद्मनाभम् सुरेशम्
विश्वाधारम् गगनसदृशम् मेघवर्णम् शुभाङ्गम्।
लक्ष्मीकान्तम् कमलनयनम् योगिभिर्ध्यानगम्यम्
वन्दे विष्णुम् भवभयहरम् सर्वलोकैकनाथम्॥
Shantakaram Bhujagashayanam Padmanabham Suresham
Vishvadharam Gaganasadrisham Meghavarnam Shubhangam।
Lakshmikantam Kamalanayanam Yogibhirdhyanagamyam
Vande Vishnum Bhavabhayaharam Sarvalokaikanatham॥
How to Observe Fasting on Vaikunth Ekadashi
Milk and fruits (without seeds) can be taken on for Vaikunta Ekadasi fast.
We need to observe a strict fast and indulge in holy prayers of Lord Vishnu.
Chant or recite Vishnu mantra for desired results.
Rice and other grains like cereals, wheat, vegetables and fruits with seeds are strictly prohibited on Vaikunth Ekadashi.
We need to engage in yagnas and rituals organized to honor Lord Vishnu on this day.
On this day, we need to visit the holy temples dedicated to Lord Vishnu.
Also, should leave certain vegetables, such as cauliflower, eggplant, tomatoes, and leafy vegetables on Mukkoti Ekadasi.
Spices, salts should also be avoided.
Curd or yogurt, buttermilk, coffee and tea are also prohibited.
It is believed that devotees who observe fast on Vaikunta (Mukkoti) Ekadasi attain salvation. Hence, one should observe the fast of Vaikunta Ekadasi with full devotion and follow all the puja vidhi to seek special blessings of Lord Vishnu. Reciting or chanting the Vishnu mantras on this auspicious day will prove to be beneficial for you. Also, you need to keep a watch as what to eat and what to avoid while observing a fast on this great day dedicated to Lord Vishnu. Visiting the famous Vishnu temples on this auspicious day holds great importance as one would get the chance to pass through the gates of Vaikunta Dwara, which is usually open on this particular day. Getting yourself engaged in meditation and devotion of Lord Vishnu can be really helpful in order to redeem your previous sins, so if you are observing a fast for a particular reason, then you must chant Vishnu Gayatri Mantra and Mangalam Bhagwan Vishnu Mantra for special blessings.
Observing a fast on this special day not only helps to cleanse your body, mind and soul, but also purifies it from within. With all the negative thoughts hovering our mind, keeping oneself involved in meditation and devotion can prove to be really fruitful in order to attain mental peace. Reading various devotional books dedicated to Lord Vishnu on this auspicious day can help you provide spiritual awakening and spiritual awareness. So, if you have any doubts related to Vaikunta Ekadasi fast dedicated to the lord Vishnu, then we hope this article serves the purpose well.
We hope you liked this article on Vaikunta (Mukkoti) Ekadasi. We at AstroSage, wish you all the luck and happiness for your future.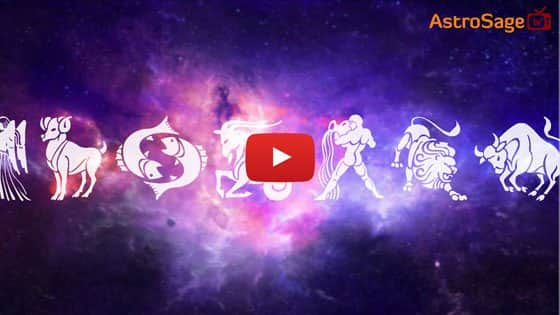 Buy Gemstones

Best quality gemstones with assurance of AstroSage.com
Buy Yantras


Take advantage of Yantra with assurance of AstroSage.com
Buy Feng Shui

Bring Good Luck to your Place with Feng Shui.from AstroSage.com
Buy Rudraksh


Best quality Rudraksh with assurance of AstroSage.com