Coronavirus: stay at home Leave your home if it's necessary. It will help stop the spread of novel coronavirus & COVID-19
Ram Raksha Stotra
Ram Raksha Stotra is the most robust cure to all of all problems. Anything is possible when Lord Rama's name gets attached to it. The Setu Bridge that was built to reach and capture Lanka, was made with stones that floated on water. All these stones had the name of Maryada Purushottam Rama written on them. In Sanskrit literature, poetry written to venerate any God or Goddess is known as Stotra. It is believed that the recitation of Ram Raksha Stotra with adherence to all rules and regulations laid down in the ancient times , brings an end to the difficulties faced by a human being at once.
Ram Raksha Stotra should be recited by duly observing all the rituals associated with it. Rites and rituals which should be followed during any ceremony find a special place in our religious scriptures. Many a times, we do not get fruitful results after worshiping the Gods regularly and also eulogizing our Isht Devis and Devtas. It so happens because we tend to disregard the proper rules and regulations. Likewise, Ram Raksha Strot should also be recited by conforming to the necessary holy formalities.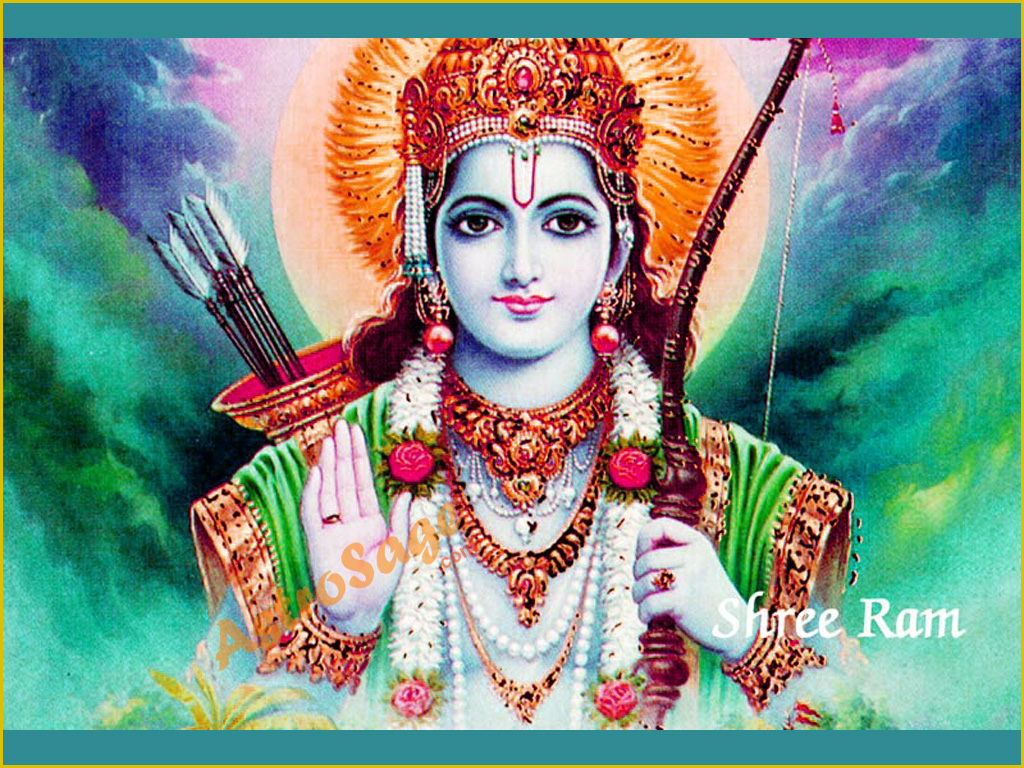 Ram Raksha Strot's Creation
Ram Raksha Strot was penned down by Budh Kaushik Rishi Valmiki. However, as per the mythological beliefs, it has been believed that Lord Shiva appeared in the dreams of Sage Valmiki and recited the Ram Stotra. As dawn broke, Valmiki ji woke up and wrote down the entire Ram Raksha Stotra. This Strot is available in Devvani Sanskrit. It is not necessary to recite it when all hell breaks loose and you are surrounded by difficulties. In the normal circumstances also, Ram Strot can be chanted to remain at the receiving end of auspicious results and Lord Rama's blessings.
Ram Raksha Stotra : Reciting Rituals
Rama Strota's successful recitation brings success and prosperity to various aspects of a native's life. However, according to the work, changes are also seen in its method. This hymn or Strot must be recited 11 times. It has also been stated that if Shri Ram Raksha Stotra is recited 11 times, then its impact lasts throughout the day. If you recite Ram Stotra continuously for 45 days, then its effect doubles. Ram Raksha Strot should definitely be chanted during the time of Navratri. However, one should purify his/her soul and body and eulogize Lord Rama before initiating its recitation.
Ram Raksha Strot
śrīgaṇeśāyanamaḥ ।
asyaśrīrāmarakṣāstotramantrasya।
budhakauśikaṛṣiḥ।
śrīsītārāmacandrodevatā।
anuṣṭupchandaḥ।sītāśak‍tiḥ।
śrīmathanumānkīlakam।
śrīrāmacandraprītyarthejapeviniyogaḥ।।
।। atha dhyānam ।।
dhyāyedājānubāhun,
dhṛtaśaradhanuṣam,
baddhapadmāsanastham
pītaṃ vāso vasānan, navakamala
dalaspardhinetram prasannam ।
vāmāṅkārūḍhasītā, mukhakamalamilal,
locanan nīradābham
nānā'laṅkāradīptan, dadhatamurujaṭā,
maṇḍalam rāmacandram ।।
।। iti dhyānam ।।
caritam raghunāthasya,
śatakoṭipravistaram ।
ekaikamakṣaram puṃsām,
mahāpātakanāśanam ।।1।।
dhyātvā nīlotpalaśyāmam,
rāmam rājīvalocanam ।
jānakīlakṣmaṇopetañ,
jaṭāmukuṭamaṇḍitam ।।2।।
sāsitūṇadhanurbāṇa,
pāṇin nak‍tañcarāntakam ।
svalīla yā jagattrātum,
āvirbhūtarmajaṃ vibhum ।।3।।
rāmarakṣām paṭhetprājñaḥ,
pāpaghnīṃ sarvakāmadām ।
śiro me rāghavaḥ pātu,
bhālan daśarathātmajaḥ ।।4।।
kausalyeyo dṛśau pātu,
viśvāmitrapriyaḥ śrutī ।
ghrāṇam pātu makhatrātā,
mukhaṃ saumitrivatsalaḥ ।।5।।
jihvāṃ vidyānidhiḥ pātu,
kaṇṭham bharatavanditaḥ ।
skandhau divyāyudha pātu,
bhujau bhagneśakārmukaḥ ।।6।।
karau sītāpatiḥ pātu,
hṛdayañ jāmadagnyajit ।
madhyam pātu kharadhvaṃsī,
nābhiñ jāmbavadāśrayaḥ ।।7।।
sugrīveśaḥ kaṭī pātu,
sakthinī hanumatprabhuḥ ।
ūrū raghūttamaḥ pātu,
rakṣaḥkulavināśakṛt ।।8।।
jānunī setukṛt pātu,
jaṅghe daśamukhāntakaḥ ।
pādau bibhīṣaṇaśrīdaḥ,
pātu rāmo'khilaṃ vapuḥ ।।9।।
etām rāmabalopetām,
rakṣāṃ yaḥ sukṛtī paṭhet ।
sa cirāyuḥ sukhī putrī,
vijayī vinayī bhavet ।।10।।
pātālabhūtalavyoma,
cāriṇaśchadmacāriṇaḥ ।
na draṣṭumapi śak‍tāste,
rakṣitam rāmanāmabhiḥ ।।11।।
rāmeti rāmabhadreti,
rāmacandreti vā smaran ।
naro na lipyate pāpair,
bhuktim muktiñ ca vindati ।।12।।
jagajjaitrekamantreṇa,
rāmanāmnā'bhirakṣitam ।
yaḥ kaṇṭhe dhārayettasya,
karasthāḥ sarvasiddhayaḥ ।।13।।
vaṅkāpañjaranāmedaṃ,
yo rāmakavacaṃ smaret ।
avyāhatājñaḥ sarvatra,
labhate jayamaṅgalam ।।14।।
ādiṣṭavān yathā svapne,
rāmarakṣāmimāṃ haraḥ ।
tathā likhitavān prātaḥ,
prabuddho budhakauśikaḥ ।।15।।
ārāmaḥ kalpavṛkṣāṇāṃ,
virāmaḥ sakalāpadām ।
abhirāmastrilokānām,
rāmaḥ śrīmān sa naḥ prabhuḥ ।।16।।
taruṇau rūpasampannau,
sukumārau mahābalau ।
puṇḍarīkaviśālākṣau,
cīrakṛṣṇājināmbarau ।।17।।
phalamūlāśinau dāntau,
tāpasau brahmacāriṇau ।
putrau daśarathasyaitau,
bhrātarau rāmalakṣmaṇau ।।18।।
śaraṇyau sarvasattvānāṃ,
śreṣṭhau sarvadhanuṣmatām ।
rakṣaḥkulanihantārau,
trāyetān nau raghūttamau ।।19।।
āttasajjadhanuṣā,
viṣuspṛśā- vakṣayāśuganiṣaṅgasaṅginau । rakṣaṇāya mama rāmalakṣmaṇāvagrataḥ,
pathi sadaiva gacchatām ।।20।।
sannaddhaḥ kavacī khaḍgī,
cāpabāṇadharo yuvā । gacchanmanoratho'smākam,
rāmaḥ pātu salakṣmaṇaḥ ।।21।।
rāmo dāśarathiḥ śūro,
lakṣmaṇānucaro balī ।
kākutsthaḥ puruṣaḥ pūrṇaḥ,
kausalyeyo raghūttamaḥ ।।22।।
vedāntavedyo yajñeśaḥ,
purāṇapuruṣottamaḥ ।
jānakīvallabhaḥ śrīmān,
aprameyaparākramaḥ ।।23।।
ityetāni japannityam,
madbhaktaḥ śraddhayā'nvitaḥ ।
aśvamedhādhikam puṇyaṃ,
samprāpnoti na saṃśayaḥ ।।24।।
rāman dūrvādalaśyāmam,
padmākṣam pītavāsasam ।
stuvanti nāmabhirdivyair,
na te saṃsāriṇo naraḥ ।।25।।
rāmaṃ lakṣmaṇapūrvajam raghuvaram,
sītāpatiṃ sundaram
kākutsthaṅ karuṇārṇavaṅ guṇanidhiṃ,
viprapriyan dhārmikam ।
rājendraṃ satyasandhan,
daśarathatanayaṃ,
śyāmalaṃ śāntamūrtim
vande lokābhirāmam,
raghukulatilakam,
rāghavam rāvaṇārim ।।26।।
rāmāya rāmabhadrāya,
rāmacandrāya vedhase ।
raghunāthāya nāthāya,
sītāyāḥ pataye namaḥ ।।27।।
śrīrāma rāma raghunandana rāma rāma
śrīrāma rāma bharatāgraja rāma rāma ।
śrīrāma rāma raṇakarkaśa rāma rāma
śrīrāma rāma śaraṇam bhava rāma rāma ।।28।।
śrīrāmacandracaraṇau manasā smarāmi śrīrāmacandracaraṇau vacasā gṛṇāmi । śrīrāmacandracaraṇau śirasā namāmi śrīrāmacandracaraṇau śaraṇam prapadye ।।29।।
mātā rāmo, matpitā rāmacandraḥ
svāmī rāmo, matsakhā rāmacandraḥ ।
sarvasvam me, rāmacandro dayālur,
nānyañ jāne, naiva jāne na jāne ।।30।।
dakṣiṇe lakṣmaṇo yasya,
vāme tu janakātmajā ।
purato mārutiryasya,
taṃ vande raghunandanam ।।31।।
lokābhirāmam raṇaraṅgadhīram,
rājīvanetram raghuvaṃśanātham ।
kāruṇyarūpaṅ karuṇākaran tam,
śrīrāmacandraṃ śaraṇam prapadye ।।32।।
manojavam mārutatulyavegañ,
jitendriyam buddhimatāṃ variṣṭham ।
vātātmajaṃ vānarayūthamukhyaṃ,
śrīrāmadūtaṃ śaraṇam prapadye ।।33।।
kūjantam rāmarāmeti,
madhuram madhurākṣaram ।
āruhya kavitāśākhāṃ,
vande vālmīkikokilam ।।34।।
āpadāmapahartāran,
dātāraṃ sarvasampadām ।
lokābhirāmaṃ śrīrāmam,
bhūyo bhūyo namāmyaham ।।35।।
bharjanam bhavabījānām,
arjanaṃ sukhasampadām ।
tarjanaṃ yamadūtānām,
rāmarāmeti garjanam ।।36।।
rāmo rājamaṇiḥ sadā vijayate,
rāmam rameśam bhaje
rāmeṇābhihatā niśācaracamū,
rāmāya tasmai namaḥ ।
rāmānnāsti parāyaṇam parataram,
rāmasya dāso'smyaham
rāme cittalayaḥ sadā bhavatu me,
bho rāma māmuddhara ।।37।।
rāma rāmeti rāmeti,
rame rāme manorame ।
sahasranāma tattulyam,
rāmanāma varānane ।।38।।
।। iti śrībudhakauśikaviracitaṃ,
śrīrāmarakṣāstotraṃ sampūrṇam ।।
।। śrīsītārāmacandrārpaṇamastu ।।
Ram Raksha Strot: Associated Rituals to Obtain Prosperity
Place Mustard seeds in a bowl.
There should be any woolen cloth or seat under the bowl.
Recite the Ram Raksha Strot 11 times.
During this time, you have to keep touching the mustard seeds placed in the bowl with your fingers.
An idol or image of Lord Rama should be kept in front of the place where you are reciting the Ram Raksha Strot.
After chanting the Strot for eleven times, the mustard seeds will get energized.
Afterwards, the mustard seeds should be kept in a purified holy place.
When the necessity arises, test your luck with some of the seeds.
If you are involved in any judicial proceedings, then do not forget to carry some of the energized mustard seeds with you on the day of the verdict. You should place them where your opponent's seat is located or throw them in front of it. By doing so, the verdict of the judicial proceeding will get offered in your favour. The verdict can also be offered outside the court. Meanwhile, if you are participating in any sport, competition or interview, keep the energized mustard seeds with you to witness the fulfillment of your wishes. Carrying them while travelling will help you to accomplish your tasks. Water energized after chanting Ram Raksha Strot can also be fed to people who have been suffering from any illness, as it helps to recover at a fast pace.
Ram Raksha Strot :Benefits
As it has been mentioned Ram Raksha strot, is the one stop solution to all of your problems. Recitation of this Strot offers multi folded benefits. Some of them are mentioned below.
It can eradicate all the upcoming problems in one's life.
After the successful recitation of Ram Raksha strot, a native adorns a fearless nature
It also puts an end to numerous physical problems.
Chanting Ram Raksha Stotra regularly helps one to gain long life expectancy, happiness sainthood and modesty.
Chanting Ram Raksha Stotra on Tuesdays helps one to curb the malefic effects and Doshas associated with the planet Mars.
The vocal energy created after the recitation of Ram Raksha Stotra generates a security shield around a person.
One can also obtain Lord Hanuman's blessings with the help of Ram Raksha Stotra's recitation.
There is so much power in the name of Lord Rama that positive energy starts circulating in a person's life on taking his very name. Maryada Purushottam Rama always serves as an inspiration for us. Therefore, if a person chants Rama Raksha Stotra, then good qualities develop in him. Such a person always walks on the path of truth and defeats the evils while upholding his principles. The entire society looks forward to take inspiration from such a person. This particular Stotra which contains 38 verses is believed to be very powerful. It is said that the person who walks the path shown by Shri Ram requires divine power as the path is quite thorny and full of difficulties. In today's era, it is almost difficult to set foot on this path and the necessary strength to go for such a difficult journey can only be provided by the recitation of Rama Strot.
We hope that this article on Ram Raksha Strot will prove to be beneficial for you. Thank You for staying connected with us!!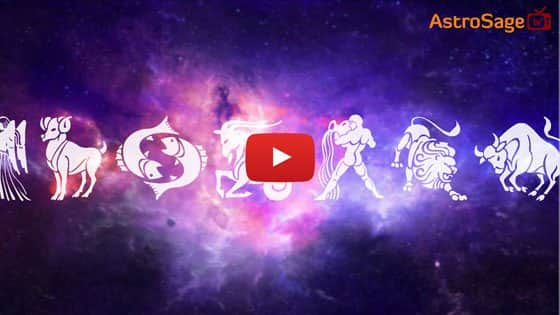 Buy Gemstones
Best quality gemstones with assurance of AstroSage.com
Buy Yantras

Take advantage of Yantra with assurance of AstroSage.com
Buy Feng Shui
Bring Good Luck to your Place with Feng Shui.from AstroSage.com
Buy Rudraksh

Best quality Rudraksh with assurance of AstroSage.com