Mahalaya Amavasya: Why Shradh & Pind Daan Must Be Done?
Mahalaya describes one of the phases of Pitru Paksha and falls at the end of the fortnight of Ashwin during a New Moon day. It marks the beginning of the Mahalaya Paksha or Pitru Paksha, which is a 16-day sacred lunar period in Hinduism according to the Panchang. During this period, ancestors are worshipped and homages are paid to them in the form of foods and Tarpan. It is believed that performing the act of Tarpan during the Mahalaya Paksha helps your forefathers and ancestors to get rid of their sins and bless them.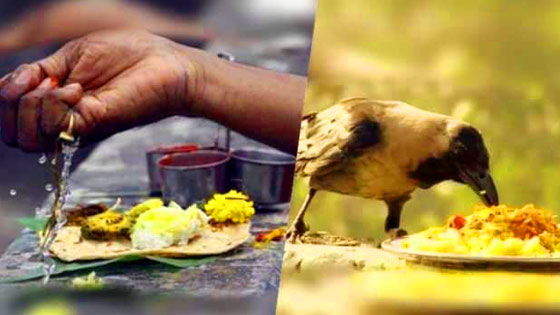 Legend Behind Mahalaya Amavasya
The legend about Mahalaya Amavasya is mentioned in the epic, Mahabharata. It is mentioned that when Lord Karna died and went to heaven, all he was offered as food was jewels, gems and diamonds. This surprised him, and he went to Lord Indra to resolve the doubt. Lord Indra answered that during his lifetime, Karna made tons of donations and charity, but neglected the act of Anna-Daan towards his ancestors. To make amends, he asked a chance to go back down in the mortal world. After getting permitted to go back for 16 days, he offered water and food to his ancestors and then returned to the heavenly abode. From that day, the period came to be known as Mahalaya Pakdha or Pitru Paksha.
Mahalaya Paksha As Per Astrology
As per Vedic Astrology, when the planet Sun enters the zodiac sign Virgo, the period of Pitra Paksha or Mahalaya Paksha begins. Fifth house in a kundli indicates towards the actions and Karma of previous births. In Kaal Purush Kundali, the fifth house is governed by the planet Sun, which indicates towards one's ancestry.
कन्यागते सवितरि पितरौ यान्ति वै सुतान,
अमावस्या दिने प्राप्ते गृहद्वारं समाश्रिता:
श्रद्धाभावे स्वभवनं शापं दत्वा ब्रजन्ति ते॥
kanyāgate savitari pitarau yānti vai sutāna,
amāvasyā dine prāpte gṛhadvāraṃ samāśritā:
śraddhābhāve svabhavanaṃ śāpaṃ datvā brajanti te॥
It simply means that when the planet Sun enters the Virgo sign, then the souls of departed ancestors reach the doorsteps of their sons, grandsons and offsprings. In such a case, if the Shradh ceremony isn't conducted during the Ashwini Amavasya, then there are chances of them cursing their offspring and progeny. This is why one must perform Tarpan with a mixture of fruits, flowers and water etc., do charity and donate food. Those who do not perform the ritual of Shradh and doesn't worship their ancestors suffer from Pitru Dosha in their kundli.
Why To Observe Mahalaya Amavasya?
In Hinduism, the followers believe in the concept of life after death. It is stated in the scriptures that after a soul leaves this mortal world, it reaches the Pitra Lok within three days. Some souls can take up to 13 days, after which Terahvi is organized. Tarpan is done after one month and Shradh as well as Pind Daan is organized after one year to ensure the salvation of the departed heavenly souls.
Who Should Observe the Mahalaya Amavasya?
Those who wish to express their appreciation towards this life and are grateful for their birth in this life must observe this event.
Those who suffer from PItru Dosha must follow the rituals this day to get rid of it.
Those who face constant, never-ending troubles in life, suffer from health issues, diseases and loans should do the rituals.
Importance of Food Offering During Mahalaya Amavasya
Offering food and eatables to someone who is hungry or in need with a pure heart is the biggest charity one can ever perform. During the Mahalaya Paksha, and majorly on the day of Mahalaya Amavasya, the ritual of Tarpan gets concluded after the food is offered to saints or needy. Also, you can offer food to cow, ants, dogs, crow etc. It is believed that whosoever donates food for charity acquires the blessings of their ancestors.
Karunya Tarpan During Mahalaya Amavasya
During Mahalaya, especially during the day of Mahalaya Amavasya, show your gratitude towards nature and your surroundings along with your ancestors and forefathers by doing the Karunya Tarpan. Feed the animals, birds, insects and other creatures on this day and offer nutritional elements such as water and manure to plants. Feeding crows and cows on this day is important. This is done because these creatures sacrificed their life for you to grow and prosper, so showing your gratitude towards them helps you to attain blessings.
Mahalaya Amavasya: Rituals To Follow Perform Tarpan
Tarpan or Shradh must be performed on the day of Mahalaya Amavasya to offer salvation to the souls of the departed. His/her favourite clothes and food items are offered to the Brahmins, who consume them and accept the offering. According to astrology, it is said that by performing Tarpan or Shradh, one gets rid of Kaal Sarp Dosha or its negative effects. Offer the Tarpan to the Gods on the first day, to the Rishis or Sages on the second and to the Ancestors on the third by mixing sesame in water.
First of all, face towards the South, keep your Janeu on your right shoulder and prepare several balls of rice, cow milk, sugar, honey and ghee. Offer them to your ancestors with devotion.
Pind Daan
On the day of Mahalaya Amavasya, prepare rice balls with sesame seeds mixed in it and offer it to the crows and cows. It is believed that during Pitru Paksha or Mahalaya Paksha, the Pitru or ancestors are present in the mortal world and wish for their offspring to perform the Shradh and Pind Daan duly on the day of Mahalaya Amavasya.
According to the Brahma Vaivarta Purana, the eldest son participates in the Shradh and Tarpan ceremony held for his father or ancestors. In case the eldest isn't available, then the younger son can also perform the ritual. In their absence, one's nephew or grandchild can also carry out the Pind Daan.
Organize Shradh Ceremony or Pitra Bhoj
Organize a small shradh ceremony, and prepare the ancestor's favourite food items. Feed the Brahmins or poor and needy and wish for your ancestors to attain Moksha or Salvation.
Read Holy Scriptures
Religious scriptures such as Garuda Purana, Bhagavata Purana, Bhagavad Gita, Agni Purana can be recited on this day to purify the environment and offer peace to the soul of the departed.
Steps To Do Tarpan
Fill a copper vessel with Ganga Jal and mix raw milk and black sesame seeds.
Put some fresh and green Kusha into the vessel.
Now, keep a vessel made of steel in front of you and stand facing the South.
Pour the mixture from the copper vessel into the steel vessel while holding the green Kusha. Chant the following mantra:
ॐ पितृ गणाय विद्महे जगत धारिण्ये धीमहि तन्नो पितरो प्रचोदयात्
oṃ pitṛ gaṇāya vidmahe jagata dhāriṇye dhīmahi tanno pitaro pracodayāt
After this, offer food to the Brahmins or needy.
Shradh Rituals During Pitru Paksha
Shradh rituals are performed near a water body, as it is considered sacred and pure. This ceremony is conducted on the death anniversary of the departed or on the day of Mahalaya Amavasya. Below are the steps to be kept in mind:
Proper vegetarian food must be prepared on the day of shradh. Also, you can cook the departed's favourite dishes along with fruits and sweets.
Cook Kheer or sweetened rice pudding made of milk.
Offer prayers to the departed and ancestors and wish for their soul to rest in peace.
Now, offer the dishes to the Brahmins, Pandits as well as crows, dogs and cows on Banana leaves.
Serve food to the needy and poor.
Things To Avoid While Performing Shradh?
Using non-vegetarian items to prepare food is strictly prohibited.
Do not drink alcohol before the ritual.
While preparing or serving dishes, avoid using iron-made utensils.
Do not cut your hair or shave on the day of performing the Shradh.
The period of Mahalaya is a chance for us to show gratitude towards our ancestors, offer them peace and salvation through our deeds and attain their blessings.
We hope that this article on Mahalaya or Pitru Paksha and Mahalaya Amavasya proves to be helpful for our readers. Stay connected!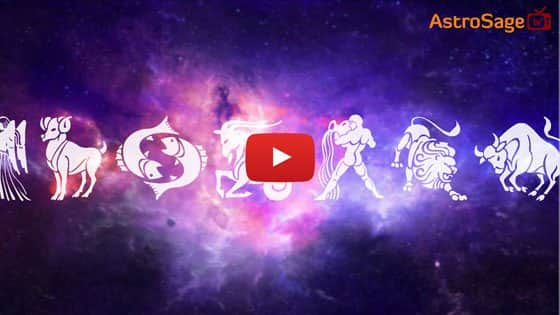 Buy Gemstones

Best quality gemstones with assurance of AstroSage.com
Buy Yantras


Take advantage of Yantra with assurance of AstroSage.com
Buy Feng Shui

Bring Good Luck to your Place with Feng Shui.from AstroSage.com
Buy Rudraksh


Best quality Rudraksh with assurance of AstroSage.com