Rat Horoscope 2022 : Chinese Horoscope 2022 For Rat Chinese Zodiac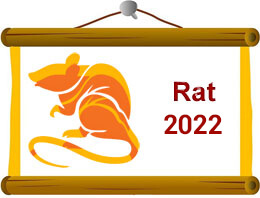 Rat 2022 Horoscope for The Year of the Black Water Tiger as per Chinese Astrology by AstroSage gives you information about how the journey for the natives of the Rat Chinese Zodiac would be for the year 2022. This article will tell you how your love life will turn out to be in 2022, along with your career and health this year. This article also talks about what spiritual life, family life, and well-being have in store for the natives of the Rat Chinese Zodiac sign in 2022.
Talk To World's Best Astrologers On Call & Know What's In Store For You In 2022
Read in English - Rat Horoscope 2023
2022 Rat Chinese Horoscope: Years of Birth
Before moving on with the article, let's first see the birth years of the Rat Chinese Horoscope.
Earth Rat Birth Year- 1948, 2008
Metal Rat Birth Year: 1960, 2020
Water Rat Birth Year: 1972
Wood Rat Birth Year: 1984
Fire Rat Birth Year: 1996
Personality Traits of Rat Chinese Zodiac 2022
In this segment of Rat Horoscope 2022 based on Chinese Astrology, we will tell you the personality traits of the ones registered under the zodiac sign Rat. The natives of this zodiac sign are smart, kind, and resourceful, with high spirits and extraordinary wits. But just like a rat, they are timid and don't have adequate commanding skills, therefore, they don't make a very good fit for leadership roles. But their curiosity and ability to grab things quickly make them stand out from the rest!
Rat Chinese Horoscope 2022: Overview
As per Rat Chinese Horoscope 2022, this will be a year of transformations for the natives of this zodiac sign. The happy news is finding its way to you. Working professionals should refrain from relocating to a new place or a job. In August, you can look forward to yielding enormous profits from business trips, while the same might result in some losses in the months of September and October. Keep a check on your finances and limit your expenses to avoid over expenditure this year.
It will be a delightful year for the married couples. Singles, too, will enjoy some new relationships blossoming, which may lead to marriage. However, professional stress might result in health issues, so be careful!
Rat Chinese Horoscope 2022: Love Horoscope 2022 for Chinese Rat
Rat Love Horoscope 2022 will bring positive changes in the life of the natives. The representatives of the rat zodiac when they find "the one" often stop showing concern and don't pay much attention to their soulmate. This attitude might have worked till now but 2022 is the year where you need to change your approach towards love affairs or it might lead to some serious conflicts. You should understand your partner's needs and work a little harder on your part in your love life, or you may have to face resentment from your partner. If you work on it, your love life will bring you immense love and joy this year.
Also, Rat Chinese Horoscope 2022 states that for the single rats, it's time to stop relying on fate and start working towards finding the right match for yourself. Because it is the year of the water tiger, and inaction is intolerable for him.
Rat Career Horoscope 2022: Career Horoscope 2022 for Chinese Rat
There are not many global changes in the business horoscope 2022 for the rat zodiac natives. Where in August, you might earn great profit from a business trip, but by September and October it will all be lost, resulting in a decreased income. You are advised to be energetic and full of zeal and participate in new projects in 2022. Based on their personality trait, Rat Chinese Horoscope 2022 states that the natives of this zodiac sign have a habit of discussing the personal lives of their colleagues and their behavior, behind their back. The Year of the Tiger warns you against it. Do not indulge in any kind of gossip, or it may lead to serious issues at work.
The second half of the year will bring a hike in your career. You will be able to create a long-awaited social life for yourself during this time. Don't doubt your capabilities, rats, and you will conquer all that you have ever wanted.
To Attain Success In Your Career & Education: Order Your CogniAstro Report Now!
2022 Rat Chinese Horoscope: Finance Horoscope 2022 for Chinese Rat
The financial horoscope 2022 for the Rat Chinese Zodiac natives will bring both vice and virtue. Where on one hand, your income is sure to grow; on the other hand, your expenses might increase. You will implement the long-due plans that will bring you more fortune. You are advised to choose the right tasks for you and not waste your energy on unnecessary activities. It is safe to make investments in business projects or real estate in September.
Also, it is of the view as per Rat Chinese Horoscope 2022 that certain unforeseen expenses might take up a major part of your income this year. Like, a major car repair or purchasing a new washing machine. You might purchase some items that might turn out to be defective.
Do You Have Riches In Your Future? Order Your Raj Yoga Report Now!
Rat Chinese Horoscope 2022: Health Horoscope 2022 for Chinese Rat
As per the predictions for Rat Chinese Horoscope 2022, the year of the Tiger will be a favorable period for the health of the Rat natives. Good health is expected all year long. However, exacerbations of chronic diseases might come into the picture during late spring. It is advised not to wait for the problem and take necessary precautions beforehand because "Precaution is better than cure". The care that you give yourself in the first half of the year will help you stay out of a lot of health issues. 2022 is the year when you should give up bad habits.
If you are planning a vacation, make sure it is in late summer or early winter. Take this time out to talk to your loved ones and put your body to rest in a familiar climate, and you will see the positive changes in your mind and body alike. In March and November, however, you are advised not to travel long distances. You might encounter an unpleasant meeting with scammers, so be cautious.
Rat Chinese Horoscope 2022 : Lucky Elements
Flowers- Lily of the Valley, Lily, African violet
Numbers- 2, 3
Directions- Southeast, Northeast
Gemstones- Garnet
Colors- Green, Blue, Golden
Matches- Ox, Monkey, Dragon
Rat Chinese Horoscope 2022: Unlucky Elements
Numbers- 5, 9
Direction- West
Colors- Brown, Yellow
Matches- Horse, Rabbit, Sheep, Rooster
or Astrological Remedies & Services, Visit: AstroSage Online Shopping Store
We hope that you enjoyed the article on Rat Chinese Horoscope 2022 by AstroSage. Thank you for staying connected with us.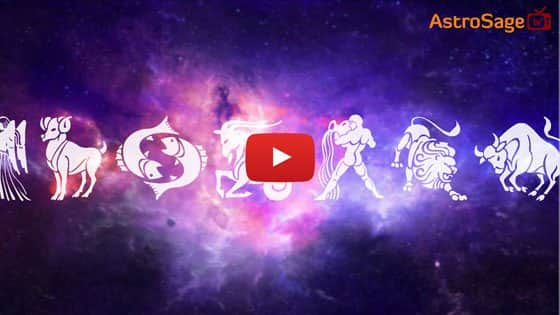 Buy Gemstones

Best quality gemstones with assurance of AstroSage.com
Buy Yantras


Take advantage of Yantra with assurance of AstroSage.com
Buy Feng Shui

Bring Good Luck to your Place with Feng Shui.from AstroSage.com
Buy Rudraksh


Best quality Rudraksh with assurance of AstroSage.com