2022 Horoscope for 'R' Letter
Horoscope 2022 is the only possible solution for all those whose name begins with the letter "R" and who have no idea of their date of birth. This astrological forecast 2022 will let you know whether there will be a breeze of fresh air in your life or you will have to walk over a path of thorns. What may happen to you at your workplace, or if someone is going to cheer your life during this year. To have all answers concerning the year 2022, you are suggested to read this blog till the end as we do believe that this will definitely help you in overcoming challenges in life and make yourself stronger than before. Also, we are suggesting some remedies through which you can solve your problems if any.
Connect With World's Best Astrologers On Call To Know About Your Future In Detail
This horoscope comprises the information for those whose name begins with the letter 'R' and who have no idea of their date of birth. According to Chaldean Numerology, the letter 'R' has been given number 2, which represents the Moon in Shastra. In astrology, it falls under Chitra Nakshatra whose ruling lord is Mars, and having Libra as its zodiac sign whose ruling lord is Venus. In short, people having 'R' letter names will achieve success in different walks of life due to the various position of Moon, Mars, and Venus. In this regard, let us move forward and know how the year 2022 is going to be for those whose name starts with the alphabet 'R'.
Luck in your favour? Raj Yoga Report reveals it all!
Career and Business
On a career front, the year is going to show very good signs. You will put in your best efforts and thus, you will be expecting positive results. You will be holding such a position as if everything seems to be impossible without you but you are advised to stay away from ego as it may go against you. You may also get a job opportunity at the beginning of the year i.e. in between January and March. However, you are suggested not to opt for a change as the situation will improve at the present job. The middle of the year is going to bring favourable fruits. During this, you will be rewarded for your hard work at your workplace and there are great possibilities of promotions. In the last three months of the year, you will have to work hard. In reality, this will be a testing time for you, for which you will be rewarded next year. Do your work dedicatedly and consider it as your worship.
In view of business, this year will be flourishing. In the early days of the year, you will take your business very seriously as you may face certain challenges. You will feel as if your efforts are going in vain and in such a scenario, try to be patient. With the passage of time, your problems will be declining and you will see an upward trend in your business. Especially, in between the year, the business will shoot up and you will be seen happy with your efficiency and performance. You can think of changing your business in the last few months of the year.
Shani Report : Impact of Shani Dev In Your Horoscope
Married Life
As far as married life is concerned, some differences may crop up between both of you and your spouse may face health problems and therefore, you are advised to take care of them and speak to them when they are in a good mood as it is the only solution to a problem. They may achieve something great at their workplace between June and July and this will bring happiness to your life. Be careful for the period from August to September as there are chances of conflicts. The duration from October to December will be most favourable for your married life. Also, you will be under the grace of your planets and this will help you strengthen your relations. This year, you will realize that you are blessed with an ideal partner and they have done something for you and are ready to do even more. You will like to spend money on them and go for an outing. If you are married and wish to be blessed with a child, the first half of the year is going to be favourable for you.
Education
So far students are related, the beginning of the year is going to be friendly for them. You will be able to concentrate on your studies and will be eager to gain more and more knowledge in a very short time. You will show great interest in several subjects as well as religious texts. After this, you will have to labour hard and there are chances that you may achieve success in competitive exams by the middle of the year. Months such as August and October are also going to be favourable and if any competition is held, it is likely to tilt in your way. Students pursuing higher education will face some challenges at the beginning of the year and they (problems) may be concerned with their personal life. In this regard, you are advised to take help from elders in the family as their guidance will make you overcome the problems easily. Those who desire to study abroad may get the opportunity to get into foreign institutions between March and May.
To Attain Success In Your Career & Education: Order Your CogniAstro Report Now!
Love Life
In the context of love life, the beginning of the year is going to be lovable. You will be able to speak out your heart to your lover. This will enhance their level of trust in you which in turn will strengthen your relationship. If you want to tie a knot with them, you should talk about it at the beginning of the year as it will make things possible easily. There are chances that there might be problems after the middle of the year. If you are single, you may come across a person who can be very special to you. During this, there is a possibility that you may get a good proposal for marriage. After the month of July, there can be certain problems in love life but if your intentions are clear and your lover respects your feelings then, the time would be friendly, otherwise, the relationship can be strained and stressful and it is necessary for you to decide which way to go. If will understand each other then the love relations can touch heights, otherwise, there will be a feeling of despair.
Financial Life
From the financial point of view, the beginning of the year will be profitable and money will be pouring in abundance and so will the expenses increase. However, you are advised to control your expenditure to maintain balance from the middle of the year till the end lest the situation might go out of control. You can raise loan from the bank or other sources and carry out some important projects. You can be successful in raising loan for constructing your house. Be careful to raise a loan calculating your repaying capacity, otherwise, the burden of loan can weigh on your shoulder for a long time. There will be financial strain from August till October and any investment can be unfruitful. Once again, your financial position can be strong in November and December and you will see off the year happily.
Get solutions for all your problems related to finances: Finance Report
Health
You may face health problems such as mouth boils, mental strain, toothache, eye infection, etc. at the beginning of the year. You must keep in mind that you are under the influence of the Moon and it is the planet of cough nature. Due to this, you can suffer from cough and water-related diseases. These problems may grow from April to August. The following period till the end of the year will reduce the problems and you will enjoy good health. More or less mental stress will prevail, and in such circumstances, meditation is the only way out.
Advanced Health Report Will Put An End On Your Health Troubles!
Remedy
You should perform Rudrabhishek of Lord Shiva with your full family and offer milk and Akshat to Shivlinga.
For Astrological Remedies & Services, Visit: AstroSage Online Shopping Store
Thank you for being with AstroSage!!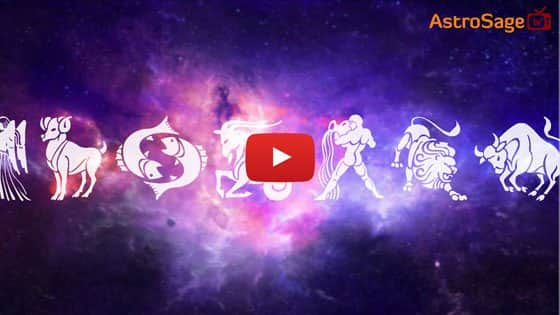 Buy Gemstones

Best quality gemstones with assurance of AstroSage.com
Buy Yantras


Take advantage of Yantra with assurance of AstroSage.com
Buy Feng Shui

Bring Good Luck to your Place with Feng Shui.from AstroSage.com
Buy Rudraksh


Best quality Rudraksh with assurance of AstroSage.com