2022 Horoscope For "O" Letter
Through the "O" Letter Horoscope 2022, readers will get information about future predictions. Natives who are unaware of their date of birth and zodiac sign, but their name starts with the "O" alphabet, and they want to know how the year 2022 will be for them in terms of love, career, married life, etc. can read this letter horoscope 2022. Apart from this, if you have questions regarding your job and business, or are worried about your health and want to know what the future beholds in these areas, you can read this article by AstroSage for all the necessary information. Besides, this article will be helpful for the students, too, as it consists of yearly predictions regarding the education of natives with the "O" letter.
Connect With World's Best Astrologers On Call To Know About Your Future In Detail
As mentioned above, this article is primarily for the natives who are oblivious of their date of birth or zodiac sign and their name starts with the English letter "O". In this article, we will find out what 2022 beholds for the "O" letter natives. According to Chaldean Numerology, the letter "O" comes under number 7. In numerology, the number 7 comes under the influence of the planet Ketu. Now, if we talk about Vedic Astrology, it comes under Rohini Nakshatra, which the Moon rules. Apart from this, it comes under the Taurus zodiac sign, ruled by the planet Venus. It means that the different planetary positions of Ketu, Venus, and Moon in 2022 will affect the life of the "O" letter natives accordingly. So, let us now know the predictions through the ink of Acharya Mragaank of those whose name begins with the letter "O".
Career and Business
2022 will be a year of golden prospects for the "O" letter natives as per "O" Letter Horoscope 2022 predictions, which will enable them to prove their efficiency and intelligence. You will have to learn the art of self-confidence as it will help you pave the path through a bright career this year. This will boost your morale, bring career stability, and create a blissful environment in the family regarding your success. If you are employed, the year beginning will be normal for you, and there are chances of a job transfer during this time. This transfer will be beneficial for you, so accept it wholeheartedly, even if you don't like it initially. You will start to see good results of this transfer from year-mid. The career will also become more favourable from the middle of the year.
You will establish a strong position in your job, and your hard work will help you earn support from the seniors, which will give you fruitful results in the workplace. A new assignment will be assigned to you with more responsibilities, and you will have to work attentively towards it as it will showcase your strength. The year beginning will be normal for the businessmen. There will be no change in the business's current condition, but you have to move forward with dedication and patience. The business will start to expand and grow from May, and the hard work you did earlier will pay off. Be careful while doing business with a childless person as it may lead to losses. Pay heed to business in October-November as problems may arise during this time. However, December will bring a smile to your face again as per the "O" Letter Horoscope 2022.
To Attain Success In Your Career: Order Your CogniAstro Report Now!
Married Life
The beginning of the year can be troublesome for the natives in terms of marital life as per the Horoscope 2022 for letter "O". There will be a lack of harmony and a change of behaviour among the spouses. Your partner may act out of aggression on you. You will be intolerable of this behaviour which will lead to a conflict between you two. Every relationship faces issues; therefore, you need to think about resolving the issues patiently. If you act patiently upon the situation, it will get better after March, and you will realise that a wrong step taken in haste would have ruined everything for you. You will confide in your life partner and spending time with them will give you a good experience.
Your spouse will love you back wholeheartedly and fulfil their responsibilities towards you with dedication and sincerity as predicted by the 2022 "O" Letter Horoscope. Gradually, tension will wither away. But to save your relationship, you need to avoid the interference of an outsider in it. There will be ups and downs in the relationship this year but do not speak wrongly to anyone in a fit of rage. Between August and October, you might go to a religious place with your family and plan a picnic by the year-end. Apart from this, marital life will strengthen, and there will be unity in the family. Natives wishing to have a child will get good news in this regard in the latter half of the year. "O" letter parents will also enjoy happiness through children in the latter half of the year.
Education
The first half of the year will be challenging for the students as per Education Horoscope 2022 for students whose names begin with the letter "O". They will have to increase their concentration power as focusing on studies will be challenging at the beginning of the year. They will find themselves distracted by the ongoing events, which will lead to delayed positive results in studies. The situation will become highly favourable in the latter half of the year, and the students will see a special change in themselves. They will willingly take the right path to study. Their desire to acquire knowledge will increase, and intellect will enhance, which will help them focus on the subject properly. This will make studies easier for them and give good results. Scoring good marks in the examination will also boost their morale.
Students preparing for competitive exams might have to wait till July for favourable results as per the Horoscope 2022 for "O" Letter. The period between July and September will give good outcomes. Students pursuing higher education will have to face some challenges, but the outcome will be favourable eventually. Students aiming to study abroad will have to wait until August, but they will succeed in fulfilling their wishes after August. This year will bring success for the students studying banking, finance, civil engineering, and law.
Love Life
If we talk about the love life, natives need to act modest and not impatient as it may increase problems among the partners at the beginning of the year. Year-mid will be favourable for love affairs. Both the partners will confide in each other, and it will strengthen the relationship. There are good chances of your marriage in the latter half of the year. So, if you plan to marry your beloved, you will have to take a decisive step in the latter half of the year. As predicted by Horoscope 2022 for "O" Letter, you can propose marriage to them after April. The chances of the proposal being accepted will be more during this time, taking your relationship to a new level. This year, single natives will find someone who will hold their hand and prove to be an important part of their lives.
Ask Love Astrologer For All Solutions To Love Life Problems
Financial Life
"O" Letter Horoscope 2022 predicts a favourable financial life this year. There will be expenses at the beginning of the year and some of these expenses will be made in secret by you. It will be to fulfil your happiness, and your family members will be unaware of these expenses. The situation will gradually become better after that. You will earn a good income and try to strengthen your financial position. You will be successful in saving money by the end of the year. The entire year is favourable from income's view, but in terms of expenses precisely, the period from April to August will be most beneficial. This time will be best suited for buying property as it will give the desired outcome. Regarding the job, the latter half of the year will be good for incurring income, whereas the businessmen will earn profit only after August. There are chances of getting gains from the government sector in the year-mid.
Get solutions for all your problems related to finances: Finance Report
Health
In terms of health, you will have to be cautious at the beginning of the year according to 2022 Horoscope Predictions for natives with Letter "O" as the first letter of their names as your carelessness and unbalanced routine may lead to some physical illness. At the start of the year, you need to be careful of diabetes, and if you already have diabetes, you need to be more attentive to your health. This year, blood-related problems, genital problems, and skin problems may trouble you. Drink lots of water and liquid drinks to avoid these diseases. Consult a doctor in case of any need and indulge in yoga and meditation from the beginning of the year. It will help you maintain a vigorous health.
Speak to Acharya Margaank & Know Everything Regarding Career, Finance, Health, Etc.
Remedy
Donate jaggery and gram on Tuesday or distribute them among young children. Touch the young girls' feet on Friday and take their blessings.
For Astrological Remedies & Services, Visit: AstroSage Online Shopping Store
Thank you for being with AstroSage!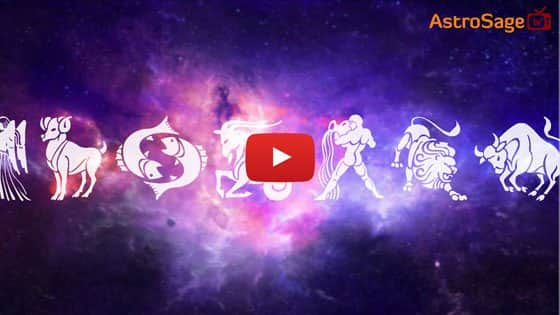 Buy Gemstones

Best quality gemstones with assurance of AstroSage.com
Buy Yantras


Take advantage of Yantra with assurance of AstroSage.com
Buy Feng Shui

Bring Good Luck to your Place with Feng Shui.from AstroSage.com
Buy Rudraksh


Best quality Rudraksh with assurance of AstroSage.com