2022 Horoscope For "L" Letter
"L" Letter Horoscope 2022 by AstroSage is a special article for the natives who are sceptical or unaware of their actual date of birth but their name starts with the letter "L". This article consists of predictions regarding your personal and professional life, along with the future events that can take place in your life. This article will answer your questions like- How will your love relationship be? What turn will your marital life take? What time will be favourable and unfavourable for you? What does your career have in store for you? These, and many other doubts will be cleared further in this 2022 horoscope for the letter "L", so read on!
Connect With World's Best Astrologers On Call To Know About Your Future In Detail
As mentioned above, this horoscope article is specifically for the natives who are unaware of their date of birth, and their name starts with the "L" alphabet. We will enlighten such natives with the predictions of the year 2022. According to the Chaldean Numerology, the letter "L" comes under number 3. In numerology, the number 3 is dedicated to Jupiter therefore, Jupiter has its grace over this number. In astrology, this number comes under the Aries zodiac sign, which is ruled by Mars. It means that the planetary positions of Jupiter and Mars in 2022 will have an impact on the lives of the natives with the letter "L" and they will be benefitted accordingly.
Career and Business
Horoscope 2022 for Letter "L" reveals that this year will be average for you in terms of career and business. Due to the placement of the planets, you will be successful in implementing your strategies and earn a good position in your career. Have faith in your abilities and fulfil all your responsibilities wholeheartedly. The responsibilities will be assigned to you as you are capable, and fulfilling them with confidence will bring more success to you this year. The first half of the year will be full of hard work for the employed natives.
You will not get good results despite your best efforts as per Horoscope 2022 predictions. But your hard work will pay off in the latter half of the year and bring you fruitful results in your career. In the year mid, i.e., from June to August, there are chances of promotion, and the fruits of your hard work will be given to you in the form of an increment in salary. In the following months, you are advised to work wholeheartedly and not fall prey to overconfidence, as your own mistake can cost you a lot of trouble during this time. The beginning of the year will be a little rough for the businessmen. You will have to plan your activities carefully. Administrative problems may arise, but the situation will improve between February and April. You might get external help for the smooth operations of the business during this period. The time between May to August will be somewhat challenging. You will try to overcome those challenges with your efficiency. There will be an improvement in business after August, which will make you happy and more dedicated towards the business. It will lead to profitable results in the latter half of the year.
To Attain Success In Your Career: Order Your CogniAstro Report Now!
Married Life
The married life of the "L" letter natives will not be favourable at the beginning of the year as per the 2022 Horoscope for "L" letter as there will be tension between you and your spouse. Your partner's health issues and your own problems may cause agitation in the relationship. The irritability among the partners may result in a spoilt relation with in-laws. You are advised to spend the time till April a little cautiously as the time after that will be better, and your relationship with your partner will improve. Take your partner out somewhere away from the family stress, where you can spend time alone together. This will strengthen your relationship. The latter half of the year will be favourable for you.
All the relationship problems will gradually decrease, and you will spend more time together, which will strengthen the marital life. Care, dedication and trust in each other will also increase during this time. The first half of the year will be favourable for the partners wanting to have children. This time will also be favourable for the natives who already have children. Children will become obedient and cultured, which will make you extremely happy.
Education
The first half of the year will fulfil all the desires of the students as per the "L" Letter Horoscope 2022. You yourself will feel the need to concentrate on your studies. However, you will have to put in efforts to study properly. You might even make a timetable. Someone, like a teacher, will guide you in the right direction of studies, due to which the first half of the year will be favourable for education. Your self-confidence will help you in your studies.
The situation may weaken a bit in the latter half of the year according to 2022 yearly predictions for natives with first letter "L" of their names, but the hard work you've put in in the first half will pay off during this time. The latter half of the year will be average for the students preparing for competitive exams. From July to September, you might receive good news related to an exam you have taken earlier. The latter half of the year will be favourable for students wanting to study abroad. The ones pursuing higher education will also get favourable results during this time, and they might even travel far of places for educational purposes.
Love Life
The love life of the natives will be favourable in the first half of the year. The love will blossom and flourish, and the partners will make a place in each other's hearts. You will take your old relationship ahead and plan your future together. The first half of the year, especially between January and April, will be favourable if you want to propose marriage to your beloved. You will succeed and might even tie knots in the same year. The single natives may also find their life partner during this time. Unmarried natives could get good news regarding their marriage.
However, after April, there can be ups and downs in the love life of the natives according to Horoscope for L letter 2022. Your partner's behaviour towards you will change, which will cause you mental stress. If such a thing happens, you should talk to your partner and find a solution. Avoid speaking anything wrong to your partner in the latter half of the year as it will lead to conflict.
Ask Love Astrologer For All Solutions To Love Life Problems
Financial Life
Horoscope 2022 predicts twofold results in the life of the "L" letter natives. On one hand, there will be financial gains, and the income will increase, whereas, on the other hand, there will be unexpected expenses that will disturb your budget. You might spend money to provide medical help to a family member at the beginning of the year, which might stager your financial condition for a while, but you need to be patient and make a habit of spending money according to the need.
From April, you might make expenditure on religious activities and auspicious work at home. You also need to secure a certain part of your income as savings, as it might come in handy in the latter part of the year. You may gain money from long journeys and foreign sources. You will earn money from authentic sources, and you will put it to good use. The time between May and September is crucial as you may get a chance to purchase property at this time, which will prove to be lucky for you. You will buy more property through this property in the future, so do not miss this opportunity. Keeping your expenditures in mind, you might have to use your savings in the latter half of the year.
Get solutions for all your problems related to finances: Finance Report
Health
The beginning of 2022 will not be favourable for you in terms of health, and you might succumb to some illness. There is especially a possibility of an abscess - Pimple, blood-related impurities, irregular blood pressure problem, some kind of surgery or injury. After March, your health will gradually improve, and you will lead a good year ahead. You are advised to practice Yoga regularly as it will improve your physical health and immunity. You need to pay heed to your health between August and November, as little carelessness can make you sick during this time. The health will be vigorous in December, and you will enjoy a healthy life.
Talk To Acharya Margaank On Call For Accurate Solutions To Your Life Problems
Remedy
You should apply saffron tilak on your forehead on Thursday and offer water to Peepal and Banana trees.
For Astrological Remedies & Services, Visit: AstroSage Online Shopping Store
Thank you for being with AstroSage!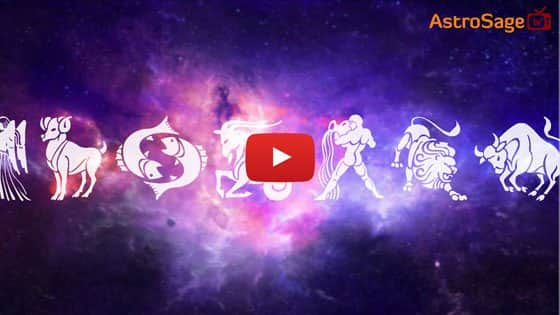 Buy Gemstones

Best quality gemstones with assurance of AstroSage.com
Buy Yantras


Take advantage of Yantra with assurance of AstroSage.com
Buy Feng Shui

Bring Good Luck to your Place with Feng Shui.from AstroSage.com
Buy Rudraksh


Best quality Rudraksh with assurance of AstroSage.com