2022 Horoscope for 'K' Letter
Horoscope 2022 comprises a basket full of hopes which can prove to be a single factor to solve all your problems. "K" Letter Horoscope 2022 is basically for all those who do not know their exact date of birth but their name starts with the English letter 'K'. Many thoughts and ideas crop up with the arrival of the New Year and our expectations rise accordingly. In this regard, we tend to gather information concerning career, health, love affairs, marital life, etc., and know what turn the year 2022 will take and what experiences we are going to gain from our day-to-day life. Horoscope 2022 for "K" Letter has all the relevant answers to your queries.
Connect With World's Best Astrologers On Call To Know Everything As Far As Career, Finance, and Love, Etc. Are Concerned.
This horoscope is revealing the future bearings of those who do not know their exact date of birth but their name commences with the English letter 'K'. As per Chaldean Numerology, the letter 'K' has been given the number 2, which is ruled by the Moon. If we talk about astrology, it (number 2) falls under Mrigashira Nakshatra, whose ruling lord is Mars, and its zodiac sign is Gemini, whose ruling lord is Mercury. It implies that people having names beginning with the letter 'K' will experience both good and bad results owing to the various planetary transits of Moon, Mars, and Mercury. Now, let us read in detail and learn what the year 2022 has in store.
Career and Business
Seeing things from a career point of view as per Horoscope 2022 for "K" Letter, the year 2022 is going to be favourable and fate will tilt in your way and this will help you reach greater heights. If you are in service, you need to be careful at the beginning of the year as conspiracies can be around you by your opponents and this may invite certain problems at the workplace. Although your opponents may be strong and may create troubles, they will not be successful in their mission. January is going to be pleasant for you and you are likely to get promotions but at the same time, you have to work to the best of your ability. The month of February is going to be relatively weak and you may observe big changes at your workplace and if you don't focus on your work, you may lose your job and therefore, be careful. You will start achieving success from the month of April and will command a good position at your workplace. The latter part of the year is going to be fruitful but there are chances that you may face problems in the months of August and September and you are likely to change your job.
If you are in business, stability will remain from the very beginning of the year as predicted by the 2022 "K" Letter Horoscope and you will be in a position to establish yourself as a good businessman by your sharp intellect. You will be rewarded in a befitting manner and your business will flourish by leaps and bounds. You can be successful in expanding your business in the middle of the year i.e. from April till July. You will also speed up your business in collaboration with some new people. You may go in for some new agreements and success will be at your doorstep. Meeting some special people from August to October can boost your business and some new ideas may be forthcoming. The last month of the year will be very fruitful but you are supposed to be vigilant throughout the year.
Is Luck Favourable or Unfavourable? Raj Yoga Report reveals it all!
Married Life
As per Horoscope 2022 predictions for letter "K", the year will commence on a positive note and your interaction with your spouse will be adorable and you will try to strengthen your relationship but you may come under stress or strain owing to their health problems and they may also experience a change in their behaviour such as irritation. In such a situation, you must cooperate and interact with a cool mind, especially, from January to April, as problems are likely to aggravate so far health is concerned and there can be a big rift between both of you.
If you succeed in maintaining balanced and harmonious relations during this crucial time, then the following time will be peaceful. If you wish you can travel abroad with your spouse and may establish a good business in the second half of the year. Taking into account the life of your siblings, you will be in a good position and feel happy by their achievements. They may have the chance to study abroad during this year and if they wish to get a job, they can move out of town.
Education
"K" Letter Horoscope 2022 predicts the beginning of the year to be pleasant. You will be very serious about your studies and you will put your heart and head to achieve good results. You will put all your efforts and avail the help from whichever corner it comes. You will also buy new books which will enlighten you on the subjects which you are pursuing. Students engaged in general studies will have a profitable time during the beginning of the year but some hurdles can emerge from April to September. After this, the time will be favourable. Those aspiring for higher education will have an excellent time during the year. The more effort you put in, the better will be the results.
The path is going to be a bit challenging for those who are preparing for competitive exams as per the 2022 Horoscope predictions and there is little chance of success in spite of best efforts. In this regard, you are suggested to put in more and more effort and if there is any exam at the beginning of the year, then you can meet with success. The later part of the year i.e. from October to December will be most successful. If you are planning to go to a foreign country, the months of May and June are going to be beneficial for you. This year, you will progress abundantly by the guidance of your teacher and following their footprints.
To Attain Success In Your Career & Education: Order Your CogniAstro Report Now!
Love Life
In the context of love life, the beginning of the year is going to be extraordinarily favourable and you may succeed in marrying your love. You will be extremely happy and your lover will give due respect to this relationship as predicted by 2022 Horoscope for 'K' Letter . If you have been dating for a long time then, you are likely to tie the knot. If you are single, then this year can fill the gap. This year, the period from June to August can be full of stress and strain and if you don't pay heed to your relationship, it can lead to bitterness and separation. It will be great if you avoid distancing yourself from her and try to sort out all the differences in time so that your relationship goes on smoothly. The month of April is going to be lovely for you and you will get opportunities to strengthen your relationship. The period from October to December is going to be highly auspicious and all the positive signs will be observed in your relationship.
Ask Love Astrologer For All Solutions To Love Life Problems
Financial Life
Horoscope for K letter 2022 predicts mixed results for natives whose name begins with the letter "K". This year, you will invest in the share market but you should not lend money to anyone as there are chances of financial losses and some harsh arguments may crop up in the same concern. This situation is likely to occur at the beginning of the year i.e. from January to May. If you have lent money to someone in the past, you should not put unnecessary pressure to get it back as this may lead to big trouble for you. All your investments will prove to be profitable in the middle of July and as a result, there will be a great inflow of money.
This year, your expenditure will increase as you will have to bear unnecessary expenses and this may put you in trouble. Therefore, be cautious as your expenditure beyond resources can be troublesome. If you keep an account then at the end of the year, you will observe that the expenditure is more than income so, it is suggested to be cautious from the very beginning and avoid raising debt as it may take a long time to repay.
Get solutions for all your problems related to finances: Finance Report
Health
On the health front, you must take care of yourself from January to March and drive cautiously as there are chances of meeting an accident or an injury that may require surgery. Besides this, the problems of blood pressure may keep you consumed throughout the year, but being cautious can keep you healthy. Neglecting any sort of ailment can prove dangerous for you lest it should take the shape of a big disease. It is good to remain busy but don't be consumed so much that it may affect your health. The duration from April to October would be very pleasant. Although there will be minor problems, you will be successful in controlling them. The change of season in the months of November and December may affect your health. Try to maintain a balanced routine every day so that you may keep good health.
Speak to Acharya Margaank & Know Everything Regarding Career, Finance, Health, Etc.
Remedy
Peace and prosperity will automatically follow if you worship Lord Vishnu and Maa Lakshmi every day. Also, recite Sri Suktam Path and Shri Vishnu Sahastranaam Stotra.
For Astrological Remedies & Services, Visit: AstroSage Online Shopping Store
Thank you for being with AstroSage!!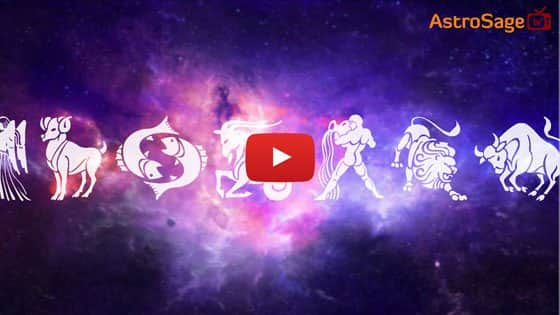 Buy Gemstones

Best quality gemstones with assurance of AstroSage.com
Buy Yantras


Take advantage of Yantra with assurance of AstroSage.com
Buy Feng Shui

Bring Good Luck to your Place with Feng Shui.from AstroSage.com
Buy Rudraksh


Best quality Rudraksh with assurance of AstroSage.com