2022 Horoscope for 'I' Letter
This 'I' letter horoscope 2022 rolled out by AstroSage reveals the future events of those who do not know their exact date of birth but their name starts with the English letter 'I'. AstroSage always stands 1st when it comes to delivering the best and accurate predictions. There is a popular saying, "A stitch in time saves nine" and therefore, we are covering all the aspects in detail so that you can design your future as per your aspirations. How you are going to fare in your business, love life, career, family life, health, etc. Questions hovering in your mind are being answered in this article. So, read this article carefully so as to keep yourself abreast of the happenings in the year 2022.
Connect With World's Best Astrologers On Call To Know About Your Future In Detail
According to Chaldean Numerology, the letter 'I' has been given number 1, which is ruled by Mars. This planet denotes desires, actions, aggression, etc. So far astrology is concerned, it (number 1) is governed by the Taurus zodiac sign, whose ruling lord is Venus. It implies that people bearing names starting with the letter 'I' will get different kinds of results due to the planetary transits of Mars and Venus. So, let us now know the predictions through the ink of Acharya Mragaank of those whose name begins with the letter 'I'.
Career and Business
In terms of career, the year 2022 is going to give you average results. The beginning of the year will be a favourite for you and you will be successful in your work. At the same time, you are advised not to argue with anyone or be a part of someone else's conflict as it will have a direct impact on your career and problems may crop up in the job. Consider yourself as a good serviceman and if you work honestly and dedicatedly, you will achieve success. There are great chances of promotion from April to July. Your relationship with your seniors will be congenial and this will benefit you throughout the year.
You will have new projects in your hand from September to December and some new colleagues will work under you. This will help you earn rewards from your seniors too. If you are engaged in business, the beginning of the year may begin on a low note and you may face hurdles in expanding your business. Some unexpected situations may create trouble for you. Besides this, you may confront problems from the administration and government. You may come out from such problems by the month of July. After this, the period will start favouring you gradually and you will be able to touch new heights in business.
To Attain Success In Your Career: Order Your CogniAstro Report Now!
Married Life
If we talk of your married life, there can be some differences with your partner at the beginning of the year as per Horoscope 2022 for "I" Letter and they may also turn intense. The behaviour of your spouse may be irritating and there may be frequent chances of skirmishes. During this time, they may also face health problems, and therefore, you are advised to be calm and careful and behave with absolute decency. After the month of March, they will get rid of these problems slowly and their attitude will also change. Also, if you try to streamline your relation, things will fall in line and you have the full cooperation of your spouse. You will observe that the full support is coming forth. Some special plans can be envisaged by your life partner from July to August and you will yourself one with the family. After this, you will have a better understanding by the fag end of the year and you will enjoy your married in the best possible way. You will also have good news from your siblings.
Shani Report : Implications Of Saturn In Your Horoscope
Education
"I" Letter Horoscope 2022 predictions reveal that the starting period of the year will create worries as it is not suitable for the educational atmosphere. But all the shortcomings will fade away in the second half of the year and you will achieve great success in the field of education. You will remain enthusiastic about your studies and will put your heart into it. You will chalk out a good timetable and your friends and fellow students will lend a helping hand in the execution of your plans which will give the best results.
Those preparing for competitive exams will hear good news from July to September but you will have to concentrate from the very beginning to get the desired results. Those pursuing higher education may have to confront some challenges and there may be some hike in their fees. Despite the hindrances in education, the situation will be in your control after the month of May. If you are planning to study abroad, the middle of the year would be encouraging and your wishes will be fulfilled but you should be prepared with all the formalities so that you may feel embarrassed at the desired time.
Love Life
As far as love life is concerned, the year 2022 is going to be pleasant for those whose name commences with the letter 'I'. You will be successful in forming a good understanding with your lover at the beginning of the year. They will also realize the significance of true love and thus, both of you will remain drowned in the ocean of love and affection.
From the middle of the year i.e. May, you will understand the real depth of a relationship. You will think of spending blissful life with each other and may plan to marry. If you are true to each other then your marriage can be solemnized or it can be settled. In the context of love, your expectation will be fulfilled this year and therefore, your love life will be at its best during this period. You will not let your partner feel lonely and will have a special place for them in your heart. Trust will strengthen and your relation will touch new heights.
Ask Love Astrologer For All Solutions To Love Life Problems
Financial Life
From the financial angle, the year will bring some challenges as per Horoscope 2022 for "I" Letter natives. There are chances of monetary losses. You should refrain from making any investment at the beginning of the year. Your financial position will be weak and your income will increase to a greater level. But the middle of the year will open all the doors for you and your financial position will strengthen to some extent due to the increase in your income. There is a possibility of gains if you make investments during this time. So far business is concerned, you will reap huge profits from August to November and if you are in a job then the period from July to September is going to be beneficial. This year, you may get some ancestral property and you may lay your hand at some hidden treasure.
Get solutions for all your problems related to finances: Finance Report
Health
You are advised to be very careful about your health from the inception of the year as it is likely to be unfavourable for you as per "I" Letter Predictions 2022. You are advised to be very careful about your health from the inception of the year as it is likely to be unfavourable for you. You will feel a bit worried and may experience mental stress and there is every possibility that you may neglect your health which will prove more harmful to you. So, be careful. You may catch a cold in the months of January and February. After this, the period will be quite comfortable. But you may suffer from health problems from August to October and you are suggested to enjoy nutritious food to avoid all these problems. You may also consume some immunity-boosting tonic. Besides this, it would be beneficial for you to perform Yoga and meditate every day.
Talk To Acharya Margaank On Call For Accurate Solutions To Your Life Problems
Remedy
You should plant a pomegranate tree in a temple or garden on Tuesday and offer red hibiscus flowers to any Mata temple on Friday.
For Astrological Remedies & Services, Visit: AstroSage Online Shopping Store
Thank you for being with AstroSage!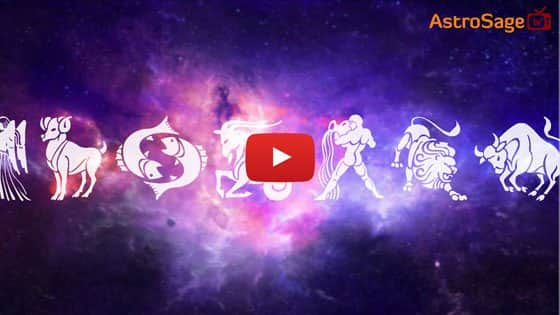 Buy Gemstones

Best quality gemstones with assurance of AstroSage.com
Buy Yantras


Take advantage of Yantra with assurance of AstroSage.com
Buy Feng Shui

Bring Good Luck to your Place with Feng Shui.from AstroSage.com
Buy Rudraksh


Best quality Rudraksh with assurance of AstroSage.com