2022 Horoscope for 'H' Letter
"H" Letter Horoscope 2022 reveals the fate of those natives who are unaware of their actual date of birth and in the absence of such important information, they are unable to read their horoscope. So we have brought this Horoscope 2022 for them, which predicts the fate of those whose name begins with the letter "H" of the English alphabet. This is a specially curated horoscope, which has been prepared to keep in mind all the good and bad possibilities coming in your life in the year 2022 and precautions to be taken in such cases. If you have these questions bubbling up in your mind about the right direction for your career, how to improve your financial condition, what kind of challenges can be incurred in your married life, will you be able to get success in your education, how will be your health and love life and what kind of ups and downs will you face in your profession- AstroSage is here to answer all these questions in one go with the help of 2022 Horoscope Predictions for natives with letter "H" as the first letter of their names.
Connect With World's Best Astrologers On Call To Know About Your Future In Detail
Here we are shedding light on the kind of results incurred by you in the year 2022 as per Horoscope 2022 for natives whose first letter is "H". According to Chaldean Numerology, the letter "H" belongs to the number 5. Number 5 in numerology is related to the planet Mercury. This letter comes under the Punarvasu Nakshatra, whose ruling planet is Jupiter and comes under the sign of Gemini, which is ruled by the planet Mercury. This means that people with the letter "H" as the first letter of their names will attain different types of auspicious and inauspicious results according to the position of the planets Mercury and Jupiter in the year 2022. So what is the delay, let us move ahead and now know. "H" Letter Horoscope 2022 is penned by our Numerology Expert Acharya Mragaank and reveals how the year 2022 is going to be for you.
Career and Business
Good situations will be formed this year regarding your career and business, but you will have to remain careful about your career from the beginning. At the beginning of the year, some of your opponents may conspire against you, due to which you may get involved in some kind of controversy and have to face problems in your job. Such a situation will remain till March, after which gradually, there will be a chance to get out of all these things. Between April to August, you can also land a new job opportunity, which will help you grab a very good position professionally. Also, if you continue with the current job, then during July-August, you can possibly get a rise in your pay scale.
It will be necessary for you to focus well on your work this year and do not allow any disturbance to hamper your task. By doing this, you will be able to strengthen your position and your job will deliver good results this year. If you do business, you will start getting good results from the beginning of the year. You can also expect some big benefits from the government sector. If you are doing business under the association of any government organization, good profits are on cards and your business will climb the stairs of success. The middle period of the year will be a bit weak for you and during that time, the eyes of income tax officials can get a hold of you. The last months of the year will be relaxing for you and you will be able to carry forward your business well even with less effort.
Luck in your favour? Raj Yoga Report reveals it all!
Marital Life
If we talk about married people, then at the beginning of the year you may have to face the wrath and anger of your spouse. A sense of ego and vitality may increase in them, which will cause tension in your relationship. For this, you have to make them understand calmly and without any quarrels and arguments. From March onwards, your married life will be good and the ongoing problems will come to an end, but till then you will have to live a little better and behave nicely.
Try to listen and understand the feelings by talking to your life partner so that you can progress well in your relationship. Try to spend quality time with each other. This will eliminate the distance and misunderstanding between you two and you will come closer to each other. Romance will increase in the relationship between July to September, which will bring beautiful moments to your relationship and you will be very happy with each other. Between October to December, you will get a chance to plan a trip with your family, which will also create a wonderful atmosphere for the whole family and everyone will live in love with each other. Your life partner will also play an important role in this.
Education
2022 Horoscope for H Letter predicts that this year can bring you good progress in the field of education. If you try from the beginning of the year, you can crack your competitive exam, but let's assume that it will not be easy as there will be a lot of distractions. Family atmosphere will also come in your way and you will find it difficult to prepare, yet you have to persevere. The beginning of the year will be good for general students. You will work hard and be successful in making subsequent progress in your education. You will get the full guidance of a good teacher, under whose supervision you will be able to carry forward your studies and for this, you should be thankful to him/her.
The first half of the year will be very favorable for students pursuing higher education and you will get the desired success. You will study diligently so that you will be counted among the good students. If you dream of studying abroad, then the first half of the year can give you success. If you make efforts in this direction till May, then you can succeed in your endeavours.
To Attain Success In Your Career & Education: Order Your CogniAstro Report Now!
Love Life
In terms of love affairs, this year will be good for you. Those who are still single will get a chance to meet someone special and mingle well. There will be a strong possibility for some people to get married at the beginning of the year i.e. between January and March. If you love someone and haven't expressed your feelings to them yet, then this is the time when you can put your heart out in front of them, and there will be every chance that they will accept your love proposal. This will make you very happy.
If you are already in a love relationship, then this year will make you understand the importance of your relationship. You will also give equal status to your loved ones and take care of them in their happiness and sorrow. This will also create a special place for you in their heart and move your love life in the right direction. 2022 Letter Horoscope for natives with the names starting with letter "H" predicts that they will enjoy their love life and also fulfill all their responsibilities towards each other like a good partner, due to which their love will mature by the end of the year.
Financial Life
From the financial point of view, the beginning of the year will remain somewhat weak as per "H" Letter Horoscope 2022. Unnecessary expenses will bother you. Some expenses will be already known, but since the income will remain low during this time, such expenses will act as an additional burden on you. Hence, you should prepare a budget in advance, so that you can arrange sufficient money for such expenses, planned or unplanned, and also keep a reserve in your bank so that you do not have to bear the shortage of money in any way. The time between June to September will be financially beneficial. In this time, your plans will be fruitful and whether you do business or a job, you will get a chance to earn good money from them. This year, you can also have a good chance of attaining money from insurance. The period from January to April will remain somewhat weak. The last months of the year will be normal for you and during this time, you will need to make efforts to strengthen your financial conditions.
Get solutions for all your problems related to finances: Finance Report
Health
If you talk about your health as per H Letter Horoscope 2022, then this year can turn out to be weak for you. Health problems can surround you from the beginning of the year, so you have to be careful, and as soon as you witness any health problem, you should immediately contact the doctor and get the correct treatment because if you ignore your health, then minor problems can trouble you by taking the form of a big disease. This year, you will be prone to boils, pimples, blood impurities, any kind of injury or surgery, so you should be careful. There will be mental stress at the beginning of the year, to overcome which you should take the help of meditation. If you start going to a good gym, you can succeed to a great extent in keeping yourself fit.
Remedy
You should recite Shri Vishnu Sahasranama Stotra daily and apply yellow sandalwood Tilak to Lord Vishnu and on your forehead.
For Astrological Remedies & Services, Visit: AstroSage Online Shopping Store
Thank you for being with AstroSage!!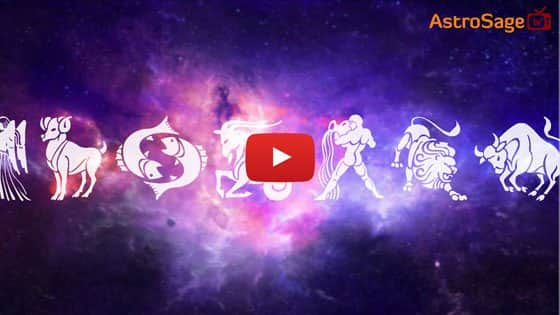 Buy Gemstones

Best quality gemstones with assurance of AstroSage.com
Buy Yantras


Take advantage of Yantra with assurance of AstroSage.com
Buy Feng Shui

Bring Good Luck to your Place with Feng Shui.from AstroSage.com
Buy Rudraksh


Best quality Rudraksh with assurance of AstroSage.com