2022 Horoscope for 'B' Letter
Horoscope 2022 predictions based on Vedic Astrology holds high importance for those natives who do not know their date of birth but whose name starts with the letter "B" of the English alphabet. You will also have innumerable types of questions cropping up inside your head about your impending future. The year 2022 is a year of new expectations and obstacles, and with the past few years being majorly affected by the worldwide domination of the deadly Coronavirus disease, there is an atmosphere of fear and uncertainty in the minds of people, thereby giving rise to various ups and downs in their lives. In such a situation, the Horoscope 2022 is bringing for you the solution for all those curiosities arising in your mind. This will also help towards resolving your problems and you will get a chance to think ahead in the future and take new steps.
Connect With World's Best Astrologers On Call To Know About Your Future In Detail
What kind of results will the year 2022 provide for the natives whose name starts with the letter "B"? Horoscope 2022 reveals the mystery through this article. According to Chaldean Numerology, the letter "B" of the English alphabet is considered to be under the rulership of the number 2, and the number 2 is considered to be guarded by the planet Moon in numerology. If we talk about astrology, then the letter "B" comes under Rohini Nakshatra. Moon is also the lord of Rohini Nakshatra. Thus, it can be said that all the natives whose name starts with the "B" letter of the English alphabet remain under the main influence of the Moon.
Apart from this, it also comes under the ownership of the zodiac sign Taurus, whose ruling lord is Venus. Thus, the year 2022 Horoscope, while reflecting the main effects of Moon and Venus, will reveal you major results in life. Both Venus and Moon are female-dominated planets, so this year will prove to be even more important and favorable for women whose names start with the letter "B". People who have the letter "B" as the first alphabet of their name are mostly creative and aesthetically inclined. Let us now read the yearly horoscope 2022 of people whose name starts with the letter B and know how the year 2022 is going to be for them.
Luck in your favour? Raj Yoga Report reveals it all!
Career and Business
If you talk about your career and business, then the year 2022 is showing you the possibility of undergoing some new changes in your career. If you are working, then the beginning of the year will turn out to be very favorable. The best results of the hard work you have done will emerge in front of you, and because of that, you will come across several opportunities to build trust within yourself, which will enhance your career. The time between January and February can bring some changes in the workplace. You have to work harder than before to taste the sweet fruits of success. This year will make you work hard but that hard work will not go in vain, so keep putting in efforts without thinking much in order to gain good heights in your career in the coming time.
Between January and February, you can land a project that can prove to be time-consuming and hard, so all your focus will remain on your work, and because of this, you may somehow become a workaholic. The first half of the year will be favorable for your job. You will have to put in a lot of hard work in the middle of the year and you will get good results in the second half of the year. You may get a promotion in a job between September to November. Although many of your opponents will try to harass you as well as pull you down during this time, you have to find and identify such cases in time in order to eliminate any obstacle coming in your way of getting a promotion. Doing good work will be fruitful for you.
The beginning of the year will be good for natives who do business, but a lot of stress will pile up on you. If you have taken a loan from someone for business purposes, then its pressure may fall on you. It is also possible that in the beginning, you will get good results and your business will progress well, but the time between April and July will remain somewhat weak. In this period, along with a lot of hard work, you also have to think about how to try to give a new direction to your business so that you can overcome the problems that are going on in your business. You may also have to take the help of an experienced person in this. There can also be a situation of quarrel or dispute with your business partner, so you should make every effort to avoid this situation as it will not be favorable for your business in any way. If you expect profit in business, then the time between March to August will be favorable for it. Between April and May, you can get a chance to travel abroad. In the month of December, you may be in a position to make some changes to your work.
Marital Life
If we talk about married life, then the beginning of the year will be relatively weak. You may have to face stress and struggle in your married life. Violence and anger will be clearly reflected in the nature of your spouse, due to which tension and aggression can increase between the both of you and the relationship can also come on the verge of breaking up. To avoid such a situation, stay completely away from the arguments and try to explain your point of view to the life partner when he/she is in a calmer state. Although from March onwards, you will start witnessing an improvement in this situation and there will also be a change in the nature and attitude of your life partner. However, it may take till August for changes to completely take over and reflect. Till then, take care and do not let any kind of inappropriate instance take place between you two.
Your spouse may also have to face some physical problems at the beginning of the year, which is why you should get them treated in time. Due to increasing mental stress in life, your life partner will really need you to be on their side. In such a situation, while fulfilling the duty of a good life partner, give them your full support and spend some time with them so that they get a chance to understand you better. Your children will make good progress this year, but in the middle of the year, that is, between May and August, they may suffer some mental and physical problems, so take care of them.
Education
From the academic point of view, the beginning of the year will favour you and you will get the best results in higher education. Some of you students may also attain some big achievement. Your hard work will earn successful results and you will be able to make good progress. Students related to the fields of Engineering, Finance, Banking will be able to perform even better. If you are preparing for competitive exams, then this year you may have to work a little harder because there is only a partial chance of getting success. In such a situation, hard work will be your only option. The time between April to July can be quite favorable for you. If you want to study abroad, then the middle of the year can prove to provide some good results and you can get a golden opportunity to study abroad.
To Attain Success In Your Career & Education: Order Your CogniAstro Report Now!
Love Life
If we talk about love life, then the beginning of the year is good for love-related matters. You will dive into the ocean of love and stay very close to the heart of your beloved. You may get success in marrying your sweetheart in the last months of the year, but the middle of the year will be relatively weak and misunderstandings can arise in the relationship which can make you both angry with each other. Try to persuade them in such a situation because one doesn't give up on love. Support them as a good lover and try to get to know their feelings by talking to them. You are a creative person along with being playful in nature. In such a situation, take advantage of your creative streak and try to win the heart of your loved one. Purchase nice gifts for them and take them for a nice trip. This will make your love life even better and there will be a feeling of closeness to each other. This will strengthen your relationship.
Financial Life
At the beginning of the year, financially, time will be normal. You will try hard to bring a rise in your income. These efforts will become successful in the middle of the year and from April to September, you will gain financial benefits. While the income will remain fine between January and February, on the other hand, there will be some unnecessary as well as secret expenses which will bring fluctuations in your financial situation, but the time between October and November will give you enough time to understand your financial situations. In the meantime, making any kind of investment can prove to be harmful. The month of December seems to be relatively favorable financially. Then you will be in a position to gain benefit. This year, you may be able to buy a property. You can also earn good money through your spouse and this is possible in the months of January and August.
Get solutions for all your problems related to finances: Finance Report
Health
If you look at it from a health point of view, then this year seems to be moderate for you. Health problems can emerge at the beginning of the year. If you are a woman, you may have to suffer from women-related problems such as menstruation and anemia. Conversely, if you are a male you may have to face blood inaccuracies and irregular blood pressure. In the first two months of the year, you should avoid eating meat as far as possible as physical problems may surround you. The period between March to July will be relatively good and health will improve during this time.
Between August and October, you may have to suffer from backache, calf pain and fever, and any stomach-related problems. Take care of these problems and get medical checkups done in time so that you can stay away from such problems emerging. Include yoga and pranayama in your regular schedule. The months of November and December will be favorable and help in blessing you with good health. You will maintain a slightly different behaviour this year and you may develop a careless attitude towards yourself. This can spoil your health, so you should try to pay attention to yourself because there is no wealth greater than health.
Advanced Health Report Will Put An End On Your Health Troubles!
Remedy
You should offer milk and Akshat on the Shivling on Monday and chant any mantra dedicated to Lord Shiva at least 108 times.
For Astrological Remedies & Services, Visit: AstroSage Online Shopping Store
Thank you for being with AstroSage!!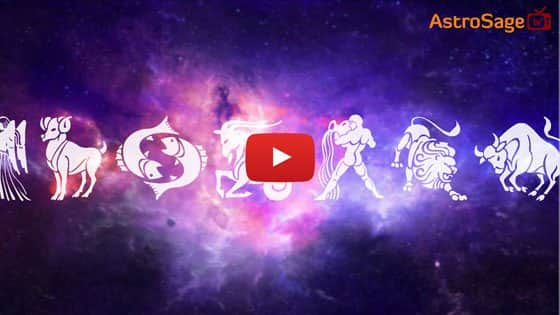 Buy Gemstones

Best quality gemstones with assurance of AstroSage.com
Buy Yantras


Take advantage of Yantra with assurance of AstroSage.com
Buy Feng Shui

Bring Good Luck to your Place with Feng Shui.from AstroSage.com
Buy Rudraksh


Best quality Rudraksh with assurance of AstroSage.com