Jain Holidays & Festivals 2021 in India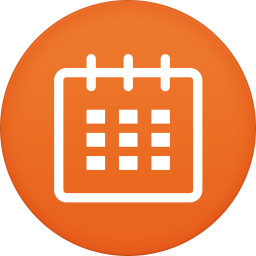 Jain Holidays 2021 in India by AstroSage offers an in-depth detail about upcoming Jain Festivals in 2021 along with Jain Fasts and Holidays as per Jain Calendar 2021. Get notified about the latest Jain Holidays 2021 dates along with religious significance and trivial facts. AstroSage offers you the most convenient way to know about upcoming dates for the 2021 Jain Festivals.
Read: Horoscope 2021 Predictions As Per Zodiac Sign
2021 Jain Holidays List: Jain Festivals 2021 Dates
| | | |
| --- | --- | --- |
| Date | Day | Festival |
| April 25, 2021 | Sunday | Mahavir Jayanti |
| May 14, 2021 | Friday | Akshaya Tritiya |
| September 4-11, 2021 | Saturday to Saturday | Paryushan Parvarambha |
| September 4, 2021 | Saturday | Samvatsari |
| September 19, 2021 | Sunday | Anant Chaturdashi |
| November 04, 2021 | Thursday | Diwali |
Significance of Jainism
Jain Calendar 2021 with Jain Holidays, Festivals, and Observances are based on the principles and elements of Jainism. Jainism is said to be one of the most ancient religions existing and being followed today. The main three pillars of Jainism are:
Nonviolence (Ahimsa)
Non-absolutism (Anekāntavāda)
Non-attachment (Aparigraha)
The followers of Jainism, called Jains, seek five different vows to maintain the flow, which are Non-Violence or Ahimsa, Satya or Truth, Asteya, or No Stealing, Brahmacharya or Celibacy and Aparigraha or Non-Attachment. The 2021 Jain Holidays and festivals mentioned in the Jain Calendar 2021 are based on the principles of this religion, let us move ahead and know more about Jain Festivals in 2021.
Create your Free Birth Chart Now
2021 Jain Festivals As Per Jain Calendar 2021
Based on Jain Calendar 2021, let us now know about Jain Festivals 2021, dates, rituals, and observances. Read in detail about Jain Holidays 2021 in India and their significance in Jainism. The festivals in Jainism are based on the births and deaths of 24 Tirthankaras or Jain Saints and celebrated widely by two sub-sects, Digambaras and Śvētāmbaras.
Mahavir Jayanti
One of the top-most and popular Jain Holidays 2021 in India as per Jain Calendar 2021 is Mahavir Jayanti. For the followers of Jainism, the festival of Mahavir Jayanti holds high significance. Mahavir Jayanti 2021 date as per the list of 2021 Jain Holidays is April 25, 2021. This day commemorates the birth anniversary of Lord Mahavir, the 24th and last Tirthankar in Jainism.
As this day holds high religious significance, festivities are carried out in full force. One of the local names for this day is Mahavir Janma Kalyanak. Jains perform the Abhishek of the idol of Lord Mahavira on this occasion, maintain peace and calm while performing the rituals and preach about Mahavira's teachings.
Paryushan Parvarambha
Paryushan Parvarambha, popularly known as the" Festival of Forgiveness", comes second on the list of Jain Festivals 2021 as per the 2021 Jain Calendar. The celebrations for this day are carried out for eight to ten days, where the followers of Jainism come together and vow to seek the path of spirituality and non-violence. Jain monks offer discourses of Kalpa Sutra, and street processions are carried out.
Akshaya Tritiya
Akshaya Tritiya in Jainism is perceived as the holy day of fasting and paying homage to the first Tirthankara, Rsabhanatha, by visiting the pilgrimages and religious places. People fast as per the rituals on this day and consume sugarcane juices to refresh and hydrate themselves since as per mythological legends, the first Tirthankara had consumed fresh sugarcane juice from the hands of Prince Sreyamskumar to break a fast. Jains can be seen abstaining themselves from consuming unboiled water
Samvatsari
Samvatsari, according to the list of Jain Holidays and Festivals 2021, occurs on the last day of Paryushan Parvarambha and is said to be of high importance. On this day, Jains offer as well as seek forgiveness for their actions committed knowingly or unknowingly by saying the phrase "Micchami Dukkadam", and perform the yearly, elaborative ritual called Samvatsari Pratikramana.
Anant Chaturdashi
Anant Chaturdashi is widely celebrated by Digambar Jains during the period of Paryushan Parvarambha and known to be one of the most celebrated 2021 Jain Festivals. It was on this day that Lord Vasupujya attained Nirvana. The celebrations include processions at the main temple. This is also known as Anant Chaudas.
Diwali
Diwali in Jainism has its own importance since this is the day when Lord Mahavira had attained Nirvana or Moksha. Known to be one of the significant Jain holidays and festivals 2021, Diwali marks the New Business Year for Jains, which is why Jains settle old debts and transactions and open new accounts. Many worship new accounts by placing an idol of Maa Lakshmi. Jains are prohibited to burn firecrackers. On the morning of Diwali, Jains offer Nirvana Ladoo after revering Lord Mahavira and perform meditation and prayers.
We hope that you like this article of ours on Jain Holidays 2021 in India. May you have a prosperous New Year 2021 ahead!!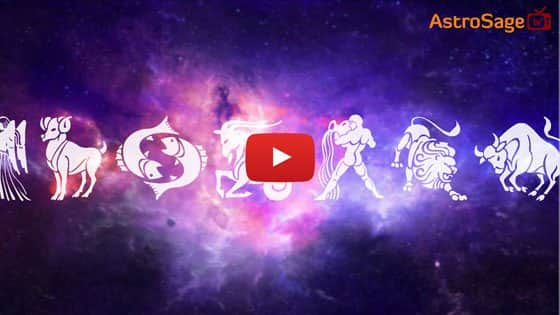 Buy Gemstones

Best quality gemstones with assurance of AstroSage.com
Buy Yantras


Take advantage of Yantra with assurance of AstroSage.com
Buy Feng Shui

Bring Good Luck to your Place with Feng Shui.from AstroSage.com
Buy Rudraksh


Best quality Rudraksh with assurance of AstroSage.com