"H" Letter Horoscope 2021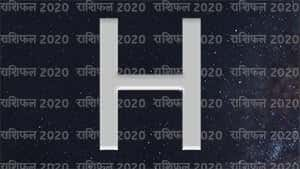 Horoscope 2021 is for those who have many hopes in their mind that the year 2021 will bring new happiness in their life and as the year 2020 has been a very troublesome year regarding coronavirus, what kind of conditions will be there in 2021 So that life can progress smoothly. What kind of career changes can you see? If there is a problem in love life, will it be resolved or what kind of time will we have to face in married life? What kind of situations will occur in relationships and for health. All these things will be going on in your mind and to give you these answers, we are presenting the horoscope for the year 2021. This special horoscope is for those who do not know their date of birth correctly and the first letter of their name is the "H" letter of the English alphabet.
We will tell you how according to the horoscope 2021, the year 2021 will give you results for people with the letter "H". According to Chaldean Numerology, the letter "H" comes at number five. The number 5 is Mercury in numerology. This syllable falls in Punarvasu Nakshatra, whose lord is the planet Jupiter and belongs to Gemini, whose lord is Mercury. This means that people with the letter "H" have different types of auspicious and inauspicious time according to the position of Mercury and Jupiter in the year 2021. Now let's know the horoscope of people named H with the expertise of our numerology teacher Astro Guru Mrigank and tell you how the year 2021 will be for you.
Career and Business
This year will prove to give mixed results for your career. The beginning of the year may be a little weak. In this time you will struggle in your field of work. You will have to work hard, then only you will get some success, but from the middle of the year, your position will change and the conditions in the field will gradually become stronger. Between April and July it is possible that your transfer will be possible, but this transfer will be beneficial for you and you can get transferred to your favorite place. After that it will be necessary to take some care from September to October because you will be seen in a dilemma about some work and due to this you may get distracted about your work. These situations will create a challenge in your career. In this time it will be necessary for you to be cautious of any opponent. After this time stability will come to you in the job and you will get progress.You should try to keep your relationship with them good because you will have to suffer the brunt of not doing so. The middle of the year will advance your business. You will travel to many places about business and you will see new profitable ways. You will also have some new contacts, which will benefit you in the coming time and your business will increase. In the last two months of the year you can succeed in expanding your business and this will improve your situation even more.
Married life
Your married life will be mixed this year because sometimes good and sometimes bad conditions can be seen. The beginning of the year will be good and you will get full support and dedication from your life partner, but because of them you will have to spend some money. April to July and August will be good times.In this time, the intimate relationship between you and your spouse will be strengthened and you will work together to improve your married life with each other. In that time, the efforts made for children can be successful and the childless couple may also get children. Between June and August, you will prepare to go on a long journey with your life partner and spend a good time together, so that this relationship will be given the right direction and you will also get confused. Take care of the life partner's health between January 16 to February 15 and in the month of March, as some health problems may disturb them. If you want to start a business in the name of spouse or with them, then the latter half of the year will be favorable for this.
Education
This year will be able to provide you a lot in the field of education, but you have to show confidence in yourself and work hard. The beginning of the year may be a little weak, but gradually your concentration will increase and you will get clear about your studies. The middle of the year will be good for students striving for higher education. In this time, you will get rid of any kind of disturbance in studies and this time will be good for normal students.If you have dreamed of going abroad, then the beginning of the year will be best for you. Although it will take time to achieve complete success, it will take you closer to your goals and will push you forward. Students preparing for the competition exam will be able to do well at the beginning of the year. After this, the middle of the year will prove to be successful for their studies.
Love life
This year is going to be a mixed year for you from the perspective of love affairs. From the beginning of the year, love will grow in your relationship, but some sourness will also continue. It depends on you how you take your relationship because love may be lost because of some conflicts, therefore you have to be careful. Letting any debate grow can prove harmful. Between April and July you will feel close to your loved one and your relationship will be close.In this time you will try to bring them fully into your life and hence you can talk about marriage. If you are single and not married yet, then you can get married in the last days of this year.
Get solutions for all your problems related to finances: Finance Report
Financial life
From the economic point of view, the beginning of the year will be mixed. On the one hand, while your income will show an increase, on the other hand, unnecessary expenses and loss of money will also be formed. Thus, the possibilities of both money coming and going will be clearly visible at the beginning of the year, which suggests that your financial situation may be disastrous. To correct this, you have to run a good budget plan, so that you can avoid facing economic challenges. The time between May and September will be financially beneficial. Your efforts will be successful this time. Your income will increase. In the months of April and August, benefits are also being created from the government sector, so in this time you will achieve financial stability. The last month of the year will make your financial situation better.
Health
If you look at it from a health perspective, then this year may prove to be a little weak for you. The position of the planets will affect you and due to that you may suffer from health problems. However, it will take time for the health problems to start, so if you have a slight problem, if you treat it in time, then the problem will not increase much. You must take sufficient amounts of fluids, so that dehydration can be avoided.In addition, problems related to backache, stomach irritation or cramps or stomach related diseases and eye irritation can be more troublesome. Contact a good doctor if necessary and treat yourself in time so that you can lead a healthy life.
Remedy: Recite OM Namo Bhagwate Vasudevaya Namah . Mantra should be chanted 108 times daily.
Thank you for staying with AstroSage!!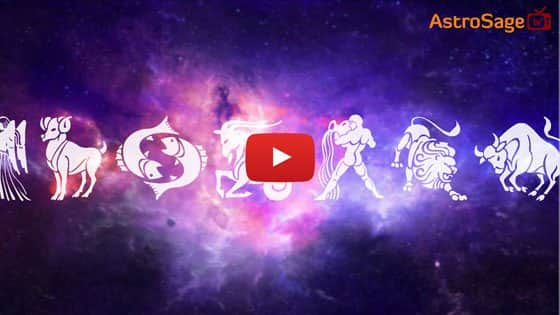 Buy Gemstones

Best quality gemstones with assurance of AstroSage.com
Buy Yantras


Take advantage of Yantra with assurance of AstroSage.com
Buy Feng Shui

Bring Good Luck to your Place with Feng Shui.from AstroSage.com
Buy Rudraksh


Best quality Rudraksh with assurance of AstroSage.com