Yoga Breathing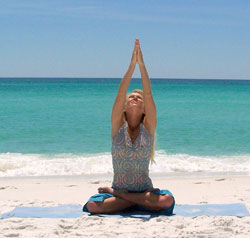 Yoga breathing or Pranayama is the scientific method discovered by our ancient Rishis and is precisely the science of breath control. It gives you much needed vibrancy and energy leading to long life. Let us try to dissect what is yoga breathing. During the process of respiration we take oxygen in the body and it goes in the system through blood in different parts of body. After that we eject cabon di oxide that takes away all the impurities from our body. Through the practice of yoga breathing we try to maintain a balance between inhaling and exhaling. Absorbing prana through breath control links our body, mind, and spirit.
Benefits of Yoga Breathing
There are four major benefits of yoga breathing:
It helps in fighting with stress: Life has become very stressful due to extreme tension and hectic living style. Yoga helps you to attain balance of mind, body and spirit.
Improved fitness.Through Yoga breathing you can improve balance, flexibility, range of motion and strength.
Disease management. Yoga might help you even in chronic diseases. Through practice of yoga breathing one can control their heart rate and blood pressure.
Pain relief: With improved flexibility of muscles and strength one can help prevent certain categories of back ache. This is the general problem with many people of modern times. Yoga breathing teaches you right alignment of the body postures. As a result you can see strength of muscles improving.
In fact yoga breathing helps in reprogramming the natural breathing that helps preventing many acute diseases particularly leading cardiac experts are increasingly stressing on the benefits of correct breathing techniques. It is a fact that hardly any of us use complete capacity of respiratory organs.
Biology of yoga breathing
It improves functioning of the diaphragm. When the diaphragm contracts, it goes inwards and exerts pressure into the digestive organs. Normal people uses localized breathing which does not take full advantage of the lung's capacity. It acts as a catalyst to the metabolic process. When you acquire the ability to manipulate your breath you become controller of your body. However, there are certain things that need to be taken care of. Pranayama or yoga breathing should be done as slowly as possible.
Breathing exercises for healthy life
1. Dirgha Pranayama or Long breathing:
It is to be noted that shallow
Breathing limits the amount of absorption, and can create health problems for you.
How to do longer yoga breathing?
You should relax your mind and body Sit with ease and close your eyes. Spine should be straight. Breathe naturally for few minutes. It will release tension from your body. After taking breath several times exhale the air through the mouth. Just try to maintain the empty lungs for a moment. Now Inhale slowly and uniformly through the nose while allowing air to go in your lungs and fill it as much as possible. Now, Hold your breath with your lungs filled with air for a moment, but this should not be repeated vigourously. Now, slowly and uniformly exhale through the mouth, avoiding an explosive elimination of the air.
2. Sukha Pranayama or easy breathing:
We use this yoga breathing technique to
help develop a slow and steady breathing rhythm.
How to do it?
You should relax your mind and body Sit with ease and close your eyes. Spine should be straight. Breath naturally for few minutes. It will release tension from your body. When you feel at ease, begin inhaling and exhaling deeply and slowly, counting to 6 (roughly 6 seconds) during the inhalation, and likewise, 6 counts for the exhalation. Repeat these process 6 to 10 rounds of this breath and then allows you relax and breathe in a calm manner.
3. Sukha Purvaka Pranayama:
This has come from Sanskrit word 'sukha'. 'Purvah' refers to 'that which precedes'.
Repeat the initial process of 1 and 2. In this yoga breathing technique, breathing happens only through the nose. Inhale slowly, for a 6-count
A. Hold the breath in for a 6-count
B. Exhale slowly, for a 6-count
C. Hold the lungs empty for a 6-count
Re peat this process at least six times. Finish by lying down for 5 to 10 minutes, relaxing the breath and letting go of all tension.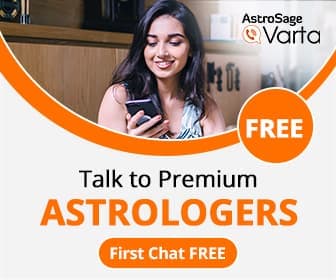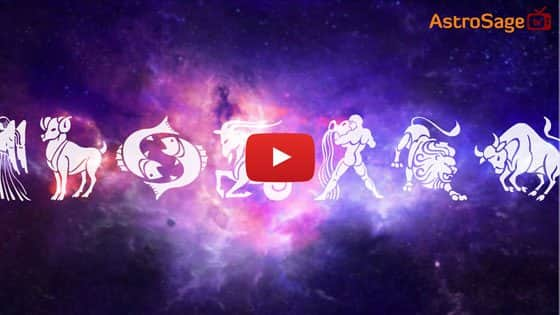 Buy Gemstones


Best quality gemstones with assurance of AstroSage.com
Buy Yantras


Take advantage of Yantra with assurance of AstroSage.com
Buy Feng Shui


Bring Good Luck to your Place with Feng Shui.from AstroSage.com
Buy Rudraksh

Best quality Rudraksh with assurance of AstroSage.com