Venus Transit in Pisces: 16 April, 2019
As per Vedic Astrology, Venus is an auspicious and beautiful planet, and the significator of art, love, beauty, spouse, and materialistic pleasures. The positive effects of Venus brings home, vehicles, and all worldly pleasures for a person, whereas, its negative effects cause disputes with life partner, problems, or decrease in substantial pleasures. It is the ruling lord of Taurus and Libra, and found in its exalted state in Pisces, while in Virgo, it remains in its debilitated state. Coming to the constellations (nakshatra), Venus is the Lord of Bharani, Purva Phalguni, and Purva Ashada Nakshatras, friendly with Mercury and Saturn and inimical to the Sun and the Moon. The transition period for Venus is 23 days, which means that it stays posited in a zodiac sign for 23 days, before moving on.

Strengthen Your Venus by Establishing: Shukra Yantra
Transit Period
Venus will transit into Pisces on 16 April 2019, Tuesday morning at 00:55, and stay posited in the sign until Friday, 10 May 2019 at 18:57. Since Venus remains in its exalted state in this sign, therefore the impact of its transit on Pisces natives will more. Let's learn about its effects on all 12 zodiac signs.
Remedies to Pacify Venus: Click Here
हिंदी में पढ़ने के लिए यहां क्लिक करें
Aries
As Venus transits in their twelfth house, Aries natives will get good results in their family life and harmony will prevail between all members. Your self-confidence will be high and your enemies will be defeated. Socially as well, this time is great for you and you can meet up with some of your old friends. A trip with friends may also be on the cards. Married natives can finally resolve prevailing conflicts or differences with their spouses during this transit, but your economic side can weaken as your expenses increase. Even though you will be spending money on your comforts and amenities, this unnecessary expenditure will be the cause of stress for you. You need to keep any provocative thoughts out of your mind and control your emotions during this time. To attain better health, you need to be physically active, so give up your fickle attitude towards your health and exercise or do Yoga daily.
Remedy: Feed roti (chapati) to cow daily.
Taurus
Venus transit will be auspicious for Taurus natives because the planet will be transiting in their eleventh house or the house of gains. Due to this, your economic side will strengthen and you will be successful in saving money. Your impact in society will increase during this time, and your meeting with some influential people will be a pleasant experience. Students who participated in a competitive exam will get desired results, and natives who want to go abroad or start a business overseas will also get their wishes fulfilled with this transit. Similarly, working professionals will receive good results due to being fully dedicated to their work. The effects of this Venus transit will make you want to live a luxurious life and some natives may marry for love as well. However, despite excessive romance in your love life, you may get into a small squabble with your partner. You need to rest along with work for better health, and avoid alcohol for fear of social scandal.
Remedy: Distribute Kheer amongst little girls on Friday and eat sweet dishes yourself too.
Gemini
Venus transit in your tenth house will bring mixed results for Gemini natives, because, while some good experiences can make you laugh, some bad ones can upset you as well. As per Kalpurush kundli, this house pertains to the zodiac sign Capricorn and is also called the Career or Profession house. Working professionals will remain a bit absent-minded and steer clear of interactions at workplace. Also, you may also feel like you are not getting appreciation in accordance with your hard work. You need to use your intellectual skills so as to make your image better, both socially and industrially. Some Gemini businessmen can gain good profits through foreign sources, and the natives of this sign will also forge stronger relations with their family members. However, do not let arrogance overcome you if you wish to perform well in your love life. You can spend money on materialistic amenities during this time.
Remedy: Feed a cow daily.
Cancer
As Venus transits in your ninth house, some natives may get a hike in their salary while some can look forward to a promotion. With luck on your side during this time, many problems will get resolved, your home life will be good, and you may go on a vacation with your family. This transit will also prove to be beneficial for your elder siblings, while some of you can buy a new house. Cancer natives in love will experience some good moments as your partner will freely share their feelings with you. Likewise, you too, should listen to them carefully, and share your own feelings with them. As your interest in religious activities will increase, some of you can meet up with a spiritual teacher.
Remedy: Worship Lord Shiva and offer Akshat or unbroken rice to him.
Leo
This Venus transit in your eighth house can make you face some ups and downs at work. There is a possibility of conflicts with a senior official, which is why you need to stay away from office politics. Don't get involved or be a part of any gossip and try and remain neutral. Your economic side will strengthen during this transit and you may see an increase in your income. Be a little careful in your family life as there are chances of fights with younger siblings. There may be problems in your personal life which can be the cause of stress for you. Tension will be the reason behind a decline in your health, so get rid of your worries – talking to a trustworthy family member will be beneficial.
Remedy: Offer water to the Sun everyday.
Discover the effects of Saturn (Shani) Sade Sati on your life
Virgo
Venus will be transiting your seventh house, which is your marriage house, and it defines your partnerships in life. You need to curb your tongue during this time, otherwise a fight with your spouse can occur, although, when you'll realize the truth of the situation afterwards, you will do a lot of things to lift their mood. Disputes in the family can disturb your peace. This Venus transit can also be harmful for your health, so it is advised that you don't eat anything that can spoil your health and try not to eat junk, oily or street food, etc. Maintain a balanced diet and exercise to cure your bodyache and laziness.
Remedy: Worship Lord Ganesha and offer Dhruva.
Libra
As Venus transits in your sixth house, Libra natives will receive good results in many fields of life and your family problems will be resolved as well. There is a chance of your relationship with your spouse getting strained but you can overcome all issues if you are able to understand their emotions. This transit will bring stability to your life because your mind won't wander, and your level of tolerance and courage will increase as well. You can get tangled in a legal case but the situation will soon become normal. Create a good budget plan and spend according to it, as there are chances of increased expenses during this time. You will try to improve your health, so instead of hiding any issues, consult a good doctor and get the necessary treatment done.
Remedy: Worship Goddess Mahalakshmi and offer red flowers to her.
Scorpio
Venus's transit in your fifth house will be favorable for love relations and you will feel inclined towards your loved one as you further warm up to each other. This is also a good time to talk to your family if you wish to marry your lover. Scorpio natives working in the academic field will achieve success while working professionals need to work harder and with passion. Although, some natives may witness an increase in their income during this time. This is also a good time for students as they'll become more interested in their studies, whilst those who are trying to go abroad for further studies will taste success. You will remain healthy and well but stay away from unnecessary worries to avoid stress and do Yoga for a balanced life.
Remedy: Worship Lord Vishnu regularly.
Sagittarius
You need to pay attention to your mental and physical health as Venus transits in your fourth house. You may have to face problems in family life and can feel like you are unable to express yourself properly. However, the issues from your family life will not affect your business and you will perform well in your workplace. Your dedication towards work will be amazing during this time and your colleagues will be astounded with your manner of working. Sagittarians dreaming of buying a new home can finally have their wishes fulfilled. Students need to stay away from bad company and remember that staying alone is always better than staying in the company of wrong people. Reading some good books will be beneficial during this transit.
Remedy: Put a tilak of kesar (saffron) on your forehead daily.
Capricorn
Venus transit in your third house is auspicious for all Capricorn natives, especially for working professionals. You will be praised for your efforts at work and your boss will be happy with you. He/She may also brag about you in front of your colleagues. You will be successful in your attempts if you are thinking of changing your jobs, but businessmen need to work on long standing plans (that are pending since a long time). Married natives can receive some good news from their children's side as they will perform well in their studies. This is a good time for investing for a better and improved future. While your health will be fine during this time, your younger siblings can face some issues health-wise, so take care of them.
Remedy: Read the Hanuman Chalisa on Saturday.
Aquarius
Auspicious functions at home are probable during this time because Venus will be transiting in your second house, which also pertains to your speech. During this transit, you will speak sweetly and perform well socially. There may be disappointment on cards in economic matters due to expenses on household chores, however, your performance at work will be praised and you may also get an increment. The time is good for natives who are planning on selling their immovable property (real estate), as you can get a good price. Stay careful on family front as there is a possibility of dispute with someone, and take it easy while driving as negligence can cause accidents.
Remedy: Donate jaggery in a Hanuman temple on Tuesday.
Pisces
Since Venus will be transiting in your own sign, i.e., it will be posited in your ascendant house, you will find yourself quite energetic. This time will especially be good for natives in love as it will offer you some amazing experiences. You will spend some good times with your lover and grow closer as you let go of all grievances. Avoid unnecessary show-off, as it can push some people away from you. Your speed at work will increase which will make your seniors happy with you. You can take out time to plan a trip amongst beautiful valleys. Although the time is good for you healthwise, still you need to stay away from drugs like alcohol, cigarettes, etc. because their consumption can be harmful.
Remedy: Chant the Vishnu Sahastranam daily.
For All Astrological Remedies Like Gemstones, Yantras, etc., Visit – Astrosage Online Shopping Store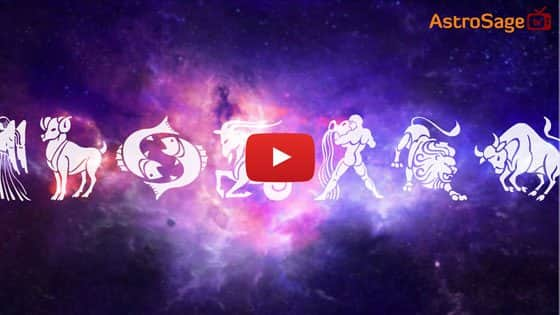 Buy Gemstones

Best quality gemstones with assurance of AstroSage.com
Buy Yantras

Take advantage of Yantra with assurance of AstroSage.com
Buy Feng Shui

Bring Good Luck to your Place with Feng Shui.from AstroSage.com
Buy Rudraksh
Best quality Rudraksh with assurance of AstroSage.com