Venus Transit in Capricorn - 24 February, 2019
Venus, known as Shukra Graha in Hindi, is regarded as the teacher of the Asuras in Vedic Astrology. It represents a person's spouse or partner. Venus is associated with marriage, materialistic comforts and luxuries, sexual health, arts, etc. A well placed Venus signifies a life full of comforts and luxuries and endows the boon of beauty upon the native. An adversely placed Venus makes the person a pervert as well as lazy. Venus rules the zodiac signs Taurus and Libra. It governs the reproductive system in a person's body. It rules the three constellations namely Purva Phalguni, Purva Ashadha, and Bharani.
Venus rules the day "Friday" in a week. Hereby, natives under the influence of Venus can expect luck favouring them on this day. If Venus is debilitated in your sign and impacting negatively, wearing Diamond gemstone and performing Venus remedies can pacify it and will help to eliminate its malefic effects. Natives can wear cream, ivory or white coloured clothes during the period of transit.
Venus will transit in Capricorn on February 24, 2019 (Sunday) at 22:34. It will stay in the same zodiac sign until it transits in Aquarius on March 22, 2019 (Friday) at 03:34. Natives of all the zodiac signs will experience changes in their life. Let us take a sneak peek into what the transit has in store for you.
हिंदी में पढ़ने के लिए यहाँ क्लिक करें
Note: The horoscope is based on your Moon sign. To know your moon sign, click here: Moon Sign Calculator
Aries
With this transit, Venus will be posited in your tenth house. This house is associated with the profession and career of the native. You will find peace and happiness in your family life. You will connect well with your family and realise the true meaning of the saying- "Blood runs thicker than water". If you are employed, you will do well. As a result, your career growth and development will take place. People who are into business will work hard and reap the sweet fruits of labour. Some people may try to create obstacles in your way and tarnish their image. Be careful; otherwise, you may fall victim to defamation. You will have your spouse by your side, come what may. You will understand your partner well and so will they. With the right understanding and transparency in your relationship, you will be able to lay a strong foundation that will help your marriage to withstand the harsh conditions. The spark of passion lost in the journey of love will rekindle.
Remedy: Surprise your spouse with presents.
Taurus
During this transit, Venus will be posited in your ninth house. The ninth house represents faith, religion, mentors, etc. This transit will pan out to be a blessing in disguise for you. You will find your luck smiling at you. As a result, you will hear some good news. Because of the position of Venus in your ninth house, you will discover your spiritual self. You will feel an inclination towards religious and virtuous deeds. The results of the hard work done by you in the past will be harvested during this period. You will be like a magnet for the opposite sex. People of the opposite sex will get attracted towards you. You might go on a long trip if you had been waiting for one. You will spend a romantic time with your loved one. Your relationship will be transparent and clear. A proper channel of communication will further help you to get things to a whole new level.
Remedy: Worship Goddess Durga with devotion and offer white flowers to her.
Gemini
Venus will make a move into your eighth house, which is associated with death, regeneration, transformation, accidents, etc. Your love life will be ecstatic. Romance will add spice to your dull life. With the passion and charm that your relationship will be full of, your life will get better. You will be able to suppress the spendthrift personality that harbours inside you during this period. Hence, you will be able to cut off your unnecessary expenditures and save some bucks for the future. You should learn to trust yourself. Follow your instincts rather than blindly doing what others say or do. There will be times when people you trust will turn against you and give their all to make you stop doing things your way. Do not get swayed away easily. Take care of your children as their health may dwindle during this period. Students will be required to put up some extra efforts if they want to excel in the field of education. Make sure to take care of your health.
Remedy: You should offer kheer (rice pudding) or Batashe to little girls.
Cancer
The planet Venus will be posited in your seventh house, which is related to marriage and business partnership. You will have a sensual relationship with your partner. Your bond will get stronger, and you will find yourself more attracted to your partner than ever. For married people, life will be peaceful. You will find happiness in being with your partner. Their constant love and support will make you feel lucky. Also, your confidence level will boost up, which will, in turn, help you in all walks of life. You will spend a good amount of money on making your spouse happy and catering to their needs. Those who are single may find the one they have been looking for. You may receive favours from your seniors, which will make your professional life easy. Your family life will be happy and peaceful as well.
Remedy: You should use perfume during this period.
Leo
As Venus transits in Capricorn, it will be posited in your sixth house. This house is concerned with your health. You will be required to work hard. At times, the work will demand more than what you can do. Do not hold back and unleash the hidden potential that you possess. You will be able to step up in the game in life. Your skills will be polished, and you will indulge in self-improvement. Do not put your marriage at stake. Neglecting your partner will end up creating issues in your marital life. Your enemies will give their best to bring you down. Do not let your guard down; otherwise, you will have to face harsh consequences.
Remedy: Offer Chandan or white sandalwood to Lord Shiva.
Virgo
Owing to this transit, Venus will be posited in your fifth house. This house is also known as the house of children, higher education and pleasures. The transit will be favourable for you. Prosperity and happiness will prevail in your life. All the initiatives taken by you within this period will turn out to be highly productive and profitable for you in the long run. Wishes that you have been yearning for will start taking the shape of reality. Your lucky stars will shine bright, and you will witness things going smoothly in your favour. Your love life will fulfil all the expectations that you have from your partner. You will strike it rich and enjoy the luxuries of life. Your children will be the apple of your eye. They will do well in their respective fields.
Remedy: Feed green fodder to cows regularly.
Libra
The planet Venus will move in your fourth house with this transit. The fourth house is related to mother, land, property, etc. As a result of this transit, harmony will prevail in your domestic life. Your relationship with your kin will be a happy one. The love, affection, and blessings of your loved ones will keep you going. There might be some minor tiffs in the family, but they will vanish soon. Your personal life will run smoothly. There are chances that people may get jealous of your success and plot up against you. However, it is predicted that you will have the edge over your opponents. You will witness a steep rise in your income and will spend money on increasing the aesthetic appeal of your house or for upgrading your living standard.
Remedy: Chant Venus beej mantra- "Om Dram Dreem Draum Sah Shukraya Namah".
Scorpio
With Venus moving in your third house, you will witness significant changes in your life. This house signifies your younger siblings, courage, efforts etc. Hence, the transit will have a profound impact on all these aspects of your life. Your interest in arts and related fields will be on the rise. A new relationship might blossom during this period as you may end up finding the person you have been waiting for. Your spouse will witness a major achievement in their life. All the work and efforts that you have been putting for achieving success will eventually pay off. You will get the desired results. You may go on a short trip, likely to be a picnic.
Remedy: Offer water to Lord Sun early in the morning regularly.
Sagittarius
Venus will make its way in your second house. This house represents your money, speech, communication skills, and family. The planetary positions indicate that you will be raking in money during this period. You will have enough money to bask in comforts and luxuries and also save it for the future. There might be a celebration in your family, which will stir up a wave of happiness and prosperity. You may go shopping, which will enhance your wardrobe. The good deeds from your past will help you to dodge the problems of the present. Your family life will be blissful. You will tantalise your taste buds with delicacies. Your communication will be charismatic and influential during the span of this transit.
Remedy: Offer white Barfi (sweets) to girls.
Capricorn
Venus will transit in your own sign, which will bring significant changes in your life. Venus will make your love life more blissful than ever. Passion and romance will turn up the heat that will ignite the flames of love in your heart. You will be experiencing the love that people assume to exist only in fairytales. Wedded duos will have a good time in their marriage. Having your spouse as your life partner will make you realise how lucky your stars are. Your spouse will be loyal and committed. Attraction and love will bring you closer during this period. You will develop an interest in the beauty of art. Also, you may take a calculated risk to achieve something that you have been looking for.
Remedy: Chant Venus beej mantra of Venus- "Om Dram Dreem Draum Sah Shukraya Namah".
Aquarius
Venus will move in your twelfth house. The twelfth house is the house of liberation, subconscious mind, etc. During this transit period, you will have an urge to spend on materialistic pleasures. You will want to live a life basking in luxuries and enjoying everything that money can buy. You may go on a long journey. Some people may also get the chance to travel abroad. These journeys will be refreshing as well as financially rewarding. Your opponents may try to drag you in controversies. You need to be one step ahead of them and safeguard yourself against their moves. You should remember to adhere to your moral and ethical values. Do not let perversion take its toll on you. Take care of your health to stay in fine fettle.
Remedy: You are advised to wear rhinestone beads within this duration.
Pisces
The planet of comforts and luxuries, Venus will be posited in your eleventh house. The eleventh house is the house of gains, achievements and income. You will earn well during this period, whatever the conditions may be. You will achieve your goals in your professional life. Also, your performance at your workplace will be amazing. Your personal life will be calm and peaceful, with your family being your support in every up and down. Your social status will enhance, and you will earn respect in the society. The Cupid's arrow will strike you hard, and you will find yourself immersed in love. You will cherish and spend some memorable moments with your partner. You will have the support of your siblings and friends.
Remedy: Worship Lord Hanuman with full devotion.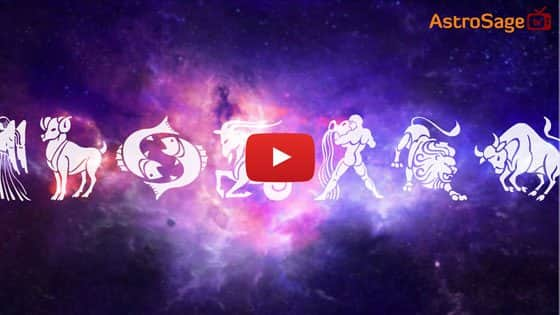 Buy Gemstones

Best quality gemstones with assurance of AstroSage.com
Buy Yantras

Take advantage of Yantra with assurance of AstroSage.com
Buy Feng Shui

Bring Good Luck to your Place with Feng Shui.from AstroSage.com
Buy Rudraksh
Best quality Rudraksh with assurance of AstroSage.com