Venus Transit in Aries: 10 May, 2019
The planet Venus is also known as the master of demons. There are numerous mythologies surrounding this concept. One such story claims that Shukracharya wished for a special boon from Lord Shiva, and as a result of that, became the owner of all properties on earth and heaven. This is the reason why Venus (Shukra) is known as the Lord of not only property, but medicine, herbs, and mantras as well. On the other hand, as per Vedic Astrology, Venus is a very beneficial planet and considered to be the significator of love, marriage, and materialistic amenities and worldly pleasures. It is said that the positive effects of Venus can increase the marital and physical pleasures in a native's life.
Where on the one hand, Venus is the Lord of Taurus and Libra, on the other, it is found in its exalted state in Pisces and debilitated state in Virgo. It is also the Lord of the constellations (nakshatras) Bharani, Purva Falguni, and Purva Ashada. In the same vein, it is friendly with the planets Mercury and Saturn, while the Sun and the Moon are considered its enemies. The time period of a Venus transit is 23 days, which means that this planet stays posited in a zodiac sign for this many days at a time.
Impact of Venus on Human Life
It has often been seen that not only does a strong Venus in a native's birth chart makes his/her married life blessed but also makes the relationship between the couple sweet and full of love. Coming to the natives who are in love, this planet is also the perpetrator behind an increase in the romance in their lives. As per astrologers, whoever has Venus in a strong state in his/her birth chart, that person always gets to enjoy worldly pleasures, and this planet in its strong state is the reason behind their interest in literature and art. On the other hand, an afflicted Venus results in various problems in a person's married life and differences between husband and wife can arise. In addition to this, this planet in its weak state in anyone's birth chart brings poverty and lack of materialistic pleasures in the native's life, as well as the probability of suffering from numerous physical, mental, economical, and social problems. Such natives are advised to wear a Six-faced Rudraksha, so as to save them from the effects of a weak Venus.
Remedies for Strengthening a Weak Venus: Click here to read
Transit Period for Venus Transit in Aries
The positive effects of Venus, the significator of worldly pleasures in one's birth chart, results in the native attaining vehicle, house, expensive clothes, jewelry, and other such luxuries. This planet is also the significator of art, beauty, and marital pleasure, which is why it has a great impact on natives associated with the field of glamour and brings joy and sweetness in one's marital life. Now, this planet will be transiting in the zodiac sign Aries on Friday, 10 May 2019, at 18:57 during the evening, and will remain posited in the sign until Tuesday, 4 June 2019, at 11:11 am in the morning. Hence, let us learn about the effects of this Venus transit on all 12 zodiac signs.
हिंदी में पढ़ने के लिए यहाँ क्लिक करें
This horoscope is based on Moon Signs. Discover yours here: Moon Sign Calculator
Aries
Venus transiting in your own sign will be especially beneficial for you, as the planet is posited in your first house, i.e., your ascendant house. This transit will not only help make your personality more appealing, but will also add to your beauty. You will be successful in making your place and a novel identity in the society, in this time, as people become attracted towards you. The time is good for love matters as relationships will become sweeter and as a result, Aries natives will be able to spend beautiful, joyous moments with their lover. On the other hand, married natives will also be able to receive the complete support of their spouses. Working professionals will make progress at work and may also look forward to a promotion.
Remedy: Offer shringar or beauty items to Goddess Mahalakshmi on Friday for special benefits and gains.
Taurus
As Venus transits in your twelfth house, the time will prove to be not that beneficial for the Taurus natives. During this time, you can face some physical problems, however, you can also spend much of your time enjoying worldly pleasures and amenities. Economically, there can be a sudden increase in your expenses, and you may also have to spend money in legal and court cases. You can go on a foreign trip or a work-related long trip can also be on the cards. During this transit, it is advised that Taurus natives take care of their spouse's health, and in the meanwhile, try to control any unnecessary expenditures as well.
Remedy: Offer your services to a cow willingly and feed flour to it.
Gemini
This transit of Venus in your eleventh house will prove to be moderately beneficial for Gemini natives. Economically, this time is going to be beneficial for you as some of you can expect an increase in your income, and you will come across various chances of promotion and advancement at work. You can stumble upon some special gains with the help of a foreign source or a female friend. The transit is going to be especially beneficial for Gemini film actors and artists. Natives can get to spend time with their kids, while those in love will be able to receive the support of their partners. In addition to this, time will prove to be fruitful for your spouse, and your activeness in social works will also increase.
Remedy: Put a tilak of white sandalwood on your forehead.
Cancer
Venus will transit in your tenth house, which is your Career or Profession house. As a result, you will be successful in progressing in your workplace, and your better performance will help you gain new heights. During this time, a particular person can get impressed with your lifestyle and your way of working, and some of you may even get a new vehicle. The companionship of a female friend can prove to be especially beneficial for the male natives of Cancer. Your family life will be normal during this time and you will get to spend good times with your near and dear ones.
Remedy: Do the Rudrabhishek of Lord Shiva with curd on Friday
Leo
This transit of Venus in your ninth house will bring mixed results with it for the Leo natives. During this time, you can bring changes in your workplace and may also get a chance to go on a long-distance trip. As for your family life, you can get some special benefits from your siblings, and financially too, you will get ample help from your family. This transit will offer you an increase in your respect socially, as well as the complete support of your spouse. Fate will be on the side of Leo natives and your luck will shine like gold. In addition to that, you can also look forward to a significant income in this duration.
Remedy: Offering kheer (rice pudding) to little girls on Friday will be beneficial for you.
Virgo
Venus will be transiting in the eighth house of Virgo natives. This position of the planet creates a probability of financial losses for you, therefore you need to be careful in your expenses. Also, you need to be careful about you father's and your own health in this duration, as a decline in both is possible. Take special care about your food and eating habits, and try to eat only healthy food as much as possible. This Venus transit can bring you good news pertaining to your career, that you never even imagined. On the whole, this transit will not be that beneficial for Virgo natives.
Remedy: Taking care of and serving a cow will be beneficial.
Libra
This transit of Venus in your seventh house brings with it a new chapter in the love life of Libra natives. You can come across someone, with whom, you may fall in love at first sight. While the company of their spouse will prove to be beneficial for married natives, however, small fights over little matters are also probable between you two. During this transit, try to spend your free time in such tasks that will get you profits in the future. Healthwise, this time period is fruitful for you, and you will be full of energy which will get you great benefits at work. In short, this Venus transit is going to prove especially beneficial for Librans.
Remedy: Feed green fodder to a cow for special benefits.
Scorpio
As Venus transits in your sixth house, the time period will bring mixed results for Scorpio natives. You may have to face some troubles in your married life, hereby leading to a situation of disputes or quarrels with your spouse. Healthwise too, this transit can prove to be harmful for you, therefore you need to take special care of your health. You can make an unexpected decision to go on a trip in this duration, which will bring an increment in your expenses. You can get into trouble due to your female friends, therefore keep your relations with them good, friendly, and respectful. Married natives need to care for their partner's health as a decline is probable, and you need to ensure that no quarreling scenarios occur between you two during this time. On the flip side, some of the Scorpio natives can progress in your workplace just like you want to.
Remedy: Donate rice in any Goddess's temple on Friday.
Sagittarius
This time period, as Venus transits in your fifth house, will prove to be really good for your love life. However, you may get into a quarrel with your partner during this time. On the other hand, your modes of income will increase and you will start getting results in proportion to your hard work. If you wish to try your luck in a lottery, then this time can prove to be really beneficial for you. Singles can get attracted towards a new relationship, and students preparing for a competitive exam will get favorable results. Overall, the time will be especially fruitful for Sagittarius natives.
Remedy: Offering white flowers to the Goddess on Friday will bring you gains and benefits.
Capricorn
Venus brings in fruitful results for Capricorn natives as it transits in their fourth house. The positive effects of the planet will bring you the feelings of inner peace, however, on the flip side, its negative effects can cause discontent in any field. Your family life will be full of joy and happiness and harmony will prevail between all members. The effects of this Venus transit on your love life will help you spend increasingly more time with your partner. In addition to this, you will be able to perform well at work, and may also buy a new house or vehicle in this duration.
Remedy: Worship Lord Ganesha and offer durva and modak to him.
Aquarius
Venus will transit in your third house, which is your siblings house. You can get a chance to go on a short trip during this time, which will prove to be particularly beneficial for you. As for you family life, your relations with your siblings will become sweeter and more harmonious. In addition to that, this time period brings the opportunity for you to refine and hone your talents, and those interested in the field of art and creativity will be successful in activities pertaining to these. Your interest in religious activities may also increase during this time and you can also go on a religious trip. This Venus transit can bring some good news with it, and you can get into a new relationship as well. Overall, Aquarius natives will be able to see the positive effects of this transit on their lives.
Remedy: Using attar (perfume) everyday will be beneficial for you.
Pisces
This Venus transit in your second house will enhance your communication and dialogue style, due to which you will be successful in attracting people with your speaking style. It will be a fruitful time for family matters as well, and an auspicious function can also be held at home. There are many sources of income probable during this time, which means that you can get financial gains through unknown origins. Your siblings will support you in this duration and married natives will get special benefits from their in-laws. However, married natives need to take care of their spouse's health as it can decline unexpectedly. In short, this Venus transit is going to prove to be notably profitable for Pisces natives.
Remedy: Offer pure ghee to a Brahmin on Friday.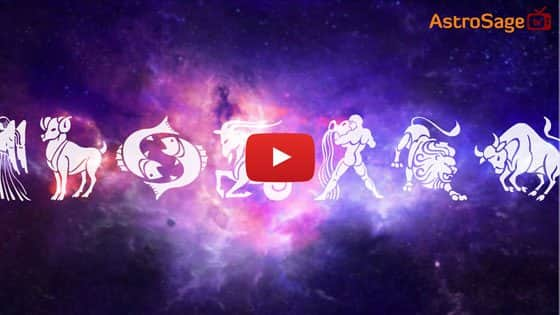 Buy Gemstones

Best quality gemstones with assurance of AstroSage.com
Buy Yantras

Take advantage of Yantra with assurance of AstroSage.com
Buy Feng Shui

Bring Good Luck to your Place with Feng Shui.from AstroSage.com
Buy Rudraksh
Best quality Rudraksh with assurance of AstroSage.com