Venus Transit in Aries (31 May, 2017)
Vedic Astrology accords planet Venus with beauty, charm, love, sensuality, and art- related fields. The planet holds much importance in astrology, due its power over our lives. Ruler of Taurus and Libra zodiacs, Venus is proclaimed as the planet of Luxuries and comforts. Residing in the exalted position in Pisces zodiac and in the debilitated position in Virgo sign, Venus is a generally benefic planet. Being in friendly terms with Mercury and Saturn and in nemesis terms with Sun and moon, the planet affects our tendency to enjoy a lush life.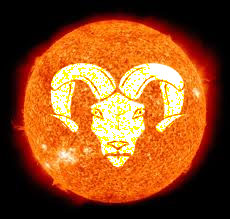 A weak Venus in one's Kundli presages a life lacking love, marriage, wealth and wellness and art and creativity. Eye related illness, digestive disorders, acne, and physical agony are some of the few things that it gives. Although, a strong Venus gives you just the opposite results with brilliance and sumptuousness.
Planet Venus would be transiting from the Pisces zodiac into the fire element sign, Aries on the 31st May, 2017 at 09:11. The planet would stay posited there till 19:47 of 29th June, 2017. Know its implications on the 12 zodiac signs.
The below mentioned predictions are based on your moon sign. Know your moon sign: Moon sign Calculator
हिन्दी में पढ़ने के लिए यहाँ क्लिक करें…
Aries
Venus would transit in the first house from your moon sign. This would affect your socialising skills. You'll be open to conversing with new people. They'll be attracted to your positive aura and your buoyant force. Love relationships will be alive with passion and mutual understanding. You'll enjoy the time spent with partner. Married couples will garner the support of their partners. Career would skyrocket and your growth track would steep high in this period.
Remedy: Donate cosmetic items at a Mahalaxmi Temple on a Friday.
Taurus
The planet Venus would be transiting in the 12th house from your moon sign. This change would affect your health, and you'll have to put extra efforts to stay in the pink of your health. You'll indulge in pomp and show and will shell out mostly on your comforts and luxuries. Legal matters might make you spend money. During this transit, you might go on a long trip or a trip overseas. You are advised to eat healthy and cut short on your expenses. Keep tabs on your partner's health, as well.
Remedy: Serve a cow and feed her wheat flour.
Gemini
During the Venus Transit, the planet would transit to the 11th house from your moon sign. Your income would increase and you'll be determined to reach all your goals. New options and ways would appear before you, and you'll be quick enough to respond to that. Women or an international acquaintance could be of use to you in this period. The transit looks good for actors and artists. Students will be great in this period. You'll be able to spend quality time with your partner. You'll be more interested in philanthropic deeds and socialising. Life partner might gain some benefits in this period.
Remedy: Apply white sandalwood tilak on your forehead.
Cancer
Venus would move to the 10th house from your moon sign. This duration would induce the spirit of hard work and determination in you. You might influence someone due to your lifestyle and the way you perceive life in general. A woman would be supportive enough to be the ladder for you, so that you can touch the heights. A balance would be maintained between your love life and domestic life. Some might think of changing their residence. Or you might consider getting a vehicle for your convenience.
Remedy: Perform Rudrabhishek on a Friday with curd.
To know the dates of various festivals in 2017 click here
Leo
Planet Venus would transit in the 9th house from your moon sign. This would affect your mind and you might consider changing your job. You might make plans to go on long trips. During the transit, you might benefit from your siblings; financially and emotionally, both. Partner's support would fill you with emotional stability and tendency to look at the things in bright light. Your glory would be apparent to the society, and you'll get praised for your philanthropic nature. You'll be inclined towards spiritual activities. You'll earn well through your efforts and calibre.
Remedy: Feed kheer to little girls on Fridays.
Virgo
This transit venus would be transiting to the 8th house from your moon sign. Wealth losses are probable for you in this period. You are advised to be cautious while dealing in money matters. Father's health might dwindle in this period; keep tabs on what he eats and in what proportions. Respect women and keep your relations with them as light as you could. Be attentive towards your health. Eat healthy and avoid junk foods. A good news related to your career could be expected in this duration.
Remedy:Serve a cow, religiously.
Libra
Venus would transit in the 7th house from your moon sign, which would spice up things in your love life. Married masses would enjoy the support and love of their partner, that would prove to be beneficial for them. You'll get plenty of time to spend with them and share some and cherish some mystical moments. Playful banter between you two would keep things going great. Make sure that the conversation stays light and not escalate into something serious. Keeping your health in mind, the transit will be peachy for you. You'll feel rejuvenated and energetic throughout this duration.
Remedy: Feed green fodder to cows.
How 2017 would turn out to be according to Numerology! Click here.
Scorpio
Venus would transit in the 6th house from your moon sign. This would affect your married life and you'll have to face tough times in your relationship. Some tiffs are possible with the partner, that will be potent enough to sour your mood. You are advised to keep checks on your well being. An unexpected travel could increase your expenses. Troubles can be expected from a female in this period, so treat everyone with same respect. Maintain a stable, positive relationship with them. Life partner might have to go through a rough patch in their health. Work would be great; you'll get to hear praises for your toils. Abstain from all kinds of banters with lover, in order to keep your relationship going strong.
Remedy: Donate rice in a Goddess' temple on a Friday.
Sagittarius
Venus would transit in the 5th house from your moon sign. This time would be great for love affairs. You'll have a few of playful conversations with your partner. This would only help you to increase the bond that you two share. Your income would increase and you'll garner lucrative benefits at your vocation. Your stars will shine brighter at work. Due to your stable economic condition you would be able to get all your loans cleared. A new relationship is on the cards for some in this period. This transit would be great for students and kids.
Remedy: Proffer white flowers to Goddess on Friday.
Capricorn
Venus would transit in the 4th house from your moon sign. You'll feel inner bliss sweeping you off your feet in this period. However, you might feel dissatisfied in terms of any incomplete task. At home, things will be cordial and you'll enjoy the harmony and the solace of this situation. Children will enjoy in this duration; Your personal life will be calm and you'll find your safe haven, finally. Your performance at work will be nothing short of brilliant, which would help you garner the support of everyone around you. You might consider buying a vehicle or a change of residence.
Remedy: Venerate Lord Ganesha with Modak and dhruv.
Free Kundli Matching for Marriage
Aquarius
Venus would transit in the 3rd house from your moon sign. This might prove beneficial for you, as you'll plan a short trip, which would bear you fruits in the long run. Your relationship with your siblings would be peachy! You'll work hard in this period on enhancing your charm and talents. Your interest would increase in doing sacred deeds. Fields related to art and creativity would yield you success and recognition. You'll have amiable relations with everyone you know. A pleasant news might come your way during this transit. A beginning of any ew relationship is also possible.
Remedy: Use perfume daily.
Pisces
Planet Venus would transit in the 2nd house from your moon sign. This would affect your speech and communicative skills. You'll interact with people in your own panache way and would be able to sway people away with your smooth talks. Unexpected benefits might ring in your life. Your siblings would shower you with extra love and care in this period. Your ties with your in-laws will be strong and pleasant. You are advised to take your partner's health into consideration. Take special measures to keep yourself and your partner healthy.
Remedy: Donate pure Ghee to a brahman on Friday.
Get your free Birth Chart Analysis, here.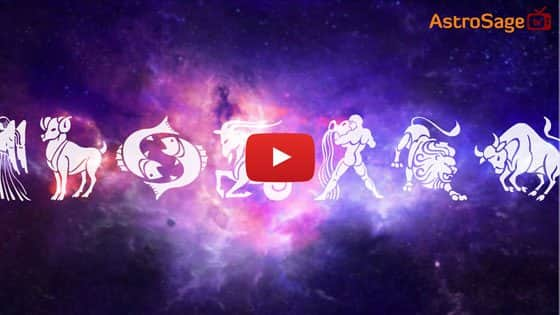 Buy Gemstones

Best quality gemstones with assurance of AstroSage.com
Buy Yantras

Take advantage of Yantra with assurance of AstroSage.com
Buy Feng Shui

Bring Good Luck to your Place with Feng Shui.from AstroSage.com
Buy Rudraksh
Best quality Rudraksh with assurance of AstroSage.com