Sun Transit in Aquarius - 13 February 2019
In Vedic Astrology, Sun is a luminary planet and known to be the King of the Navagrahas (nine planets). It rules over the Zodiac Sign Leo and signifies the father and government in a person's life. A well placed Sun in a native's birth chart makes the person courageous, helps to garner respect and get political gains. On the other hand, an adversely placed Sun indicates a lack of confidence, arrogance, jealousy, weak eyesight, etc. In such a situation, one must carry out Sun remedies to pacify the planet and gain benefic results.
It governs three constellations named Kritika, Uttara Phalguni, and Uttara Ashadha. In order to strengthen the placement of Sun in one's birth chart, the native must wear Manik or Ruby gemstone, Ek Mukhi Rudraksha or Belmool. Also, by worshipping the Surya Yantra, the placement of Sun strengthens in one's birth chart, and they gain reputed designations within government sectors.
The luminary Sun will transit into the Zodiac Sign Aquarius on February 13, 2019 (Wednesday) at 08:44 AM. It will remain posited in the same sign till March 15, 2019 (Friday) at 05:35 AM, after which it will transit from Aquarius to Pisces. The Sun marks an impact on various aspects of our lives. Its transit in Aquarius is bound to have a significant effect on the life of natives of all the zodiac signs. With the help of Vedic Astrology, we will help you to unveil what this transit holds for you.
हिन्दी में पढ़ने के लिए यहाँ क्लिक करें...
Predictions are based on Moon sign. Know yours: Moon Sign Calculator.
Aries
This transit will pan out to be favourable for Aries natives. You will witness your dreams coming true. A few extra efforts will help you to reap better results. You will find yourself inclined towards religious and virtuous deeds. Also, your sense of philanthropy will definitely add to it. A long held wish that you had been yearning for might get fulfilled during this period. The transit will turn out to be favourable for your father as well. You will be involved in social welfare and donate money to good causes. Also, there are chances of gaining monetary profits through your spouse. Remain calm and don't let these achievements overpower your mind.
Remedy: Donate seven types of cereals to poor and needy people on Saturday before noon.
Taurus
For the natives of the zodiac sign Taurus, the transit of Sun in Aquarius might pose some problematic situations in domestic life. Try and control your anger and talk about the conflicts. You might find yourself in a confused state of mind, due to which you will lack the capability to make quick decisions. You will be endowed with all the basic necessities but will still be unsatisfied. You will yearn for more during the period of this transit. You may also develop a harsh tone during this period. You are advised to think well before you speak if you do not want to land into trouble. Monetary gains will fall in the lap of your spouse as well as for you. It would be best if you took care of your parents' health, failing which it might degrade.
Remedy: Donating wheat will help you to overcome problems.
Gemini
During the period of this transit, Geminis will be more determined to achieve their goals than ever. You may set your foot for a long journey, which will serve to be a stepping stone in your career upliftment. You will be involved in philanthropic deeds and gain a sense of satisfaction from it. Also, you will develop a religious bent of mind during the period of this transit. You should be wary of the people around you. There are chances of defamation. Thus, try to safeguard yourself from accusations and allegations. Differences in perspective with your father may lead to tiffs. Your luck will smile upon you. Going an extra mile will help your earn favours from the government.
Remedy: You should offer water to Lord Sun regularly.
Cancer
Cancer natives will be required to take care of their health during the stretch of this transit. There are chances of you getting ill if you do not take care of yourself. Financial problems will be a pain in your neck. Tighten up your belt if you do not want to face a financial crisis. You will be prone to mental stress and worries due to several issues popping up in your life. Tiresome work may add to your problems. Do not get involved in any such issue which may land you into a whirlpool of problems or harm your reputation. Your interest in spiritual activities might be on the rise during the transit. Do not get entangled in arguments and conflicts. This period will demand you to manage your expenses well. The only way you'll learn the importance of time is by facing difficult issues in life. Avoid getting involved in any scandal, as it will do no good to you.
Remedy: Respect your father and serve him to seek his blessings.
Leo
The luminary Sun is the ruler of the zodiac sign, Leo. Its transit in Aquarius will have a profound impact on the lives of the natives belonging to Leo. With its effect; you will become more devoted and committed towards your partner. Love would blossom, but random fights may also crop up frequently, which you should be prepared for. You may turn aggressive during this period, hence the arguments. You will be required to go the extra mile to achieve the desired results. You will garner praise at your workplace, and professional reputation will also increase. You may take impulsive decisions due to your high aspirations. Such choices are likely to end up blowing in your face. Hence, it would be best if you avoided them. You will be a hard worker, and won't leave any opportunity to showcase your best. The planetary positions indicate that a business partnership initiated during this period will turn out to be unfavourable for you. Hence stay away from such ideas.
Remedy: Donate blankets to poor and needy people on Saturdays.
Virgo
The transit of Sun in Aquarius will invite good fortune in the life of Virgo natives. You will have the peace of mind during this period. You may go on long journeys as well. Any work that is demanding in nature will catch your attention, and you will find it interesting to perform and give your best. The people who have been entangled in legal matters will finally get to find peace. Their success in matters of litigation is likely. You will perform well at your workplace.
The planetary positions indicate that you will be happy and content with your life. You should have an optimistic approach and try to look at the brighter aspects. There are chances that your sleep may frequently get disturbed during this period due to headaches, fatigue, and fever. Keep yourself in pink health by prioritising your health. It is known that you are a workaholic and maintain a dominating nature. However, due to this, avoid developing a pessimistic outlook and enjoy life to the fullest.
Remedy: Serve cows on a regular basis.
Libra
Your income will be on the rise during the period of this transit. Natives of Libra zodiac sign will gain wit and humour, which will add spice to their communication as well as personality. Your intellectual level will have a boost, which will give you an edge over others. Owing to this transit, you will become a person that people will look up to. On the flip-side, the transit may affect your relationship negatively. Misunderstandings may surface up between you and your partner and lead to arguments. Do not let these arguments seep into your bond of love. Discuss the problems you are facing with your partner and try to fix them. Running away from them is not a solution. Try to empathise with your partner and understand them.
You should look after your children as there are high chances of them falling ill within this duration. Also, their education must be paid attention to. Avoid being impulsive if you do not want to land into troubles. Your siblings will serve to be your helping hand during this period. Also, there can be some financial profits through them.
Remedy: Perform Surya Namaskar daily in the early morning.
Scorpio
The period of the transit will turn out to be an average time in a Scorpio's life. You may have a confused state of mind during this period. It will be tough for you to make quick decisions. There will be some critical decisions that you will be required to make at your home. Make sure to think well and consider all possible angles before jumping to a conclusion.
The hard work done by you previously will offer rewards during this period. You will garner praise and respect at your workplace. Do not let yourself get affected by the opinions and views imposed by others. Take care of your mother during this period; otherwise, her health status might deteriorate. You might become neutral at times during this period. Also, your spouse will attain recognition and respect within his/her professional space.
Remedy: Offer water to Shivling.
Sagittarius
Sagittarians will witness their focus, concentration, and determination on the rise during the period of the transit. You will be goal-oriented and strike hard to achieve success. Your younger siblings need to be cautious during this period; otherwise, they may land in problems. You should try to guide them from time to time and cater to their needs. Be their strength in times of need.
A short trip is on the cards for you. You will spend time with your family. You should plan well so that you can make every second count. You rising interest in spirituality will get you involved in spiritual and virtuous deeds during this period. You will work for social upliftment and try to do something positive for the underprivileged strata of society. This will earn you respect and praise. You will come across some amazing people who will befriend you during this stretch of time.
Remedy: Venerate your ancestors.
Capricorn
There will be a bunch of surprises that will follow during this period of transit for Capricorn natives. You will receive good news during this stretch of time. There are chances of receiving benefits from your in-laws. You will develop an interest in mystery and occult sciences. As a result, spiritual deeds will attract your attention.
You will have a thirst for knowledge. Due to this, you will try to find an answer to every question that pops up in your mind. You will achieve success in your endeavours. Although, your family members may not resonate with your point of view. Thus, differences may arise, which may take the form of conflicts. You should keep your anger in check; otherwise, you might end up spoiling your relationships and hurting your loved ones. Understand that not everyone is not on the same page as you. You will be involved in social and charitable deeds. Try to follow a modest tone while speaking. Do not indulge in an activity that may tarnish your image.
Remedy: Help the blind on Sundays during this transit.
Aquarius
The luminary Sun will transit into your own sign, i.e. Aquarius. Owing to this, you will witness a tremendous change in various facets of your life. Most of the things will be in your favour, so you do not need to worry much. Your married life will be blissful. With the love and support of your spouse, which will be constant, you will be able to overcome the obstacles in your life. Your bond of love will grow by leaps and bounds with each passing day. Business partnerships will carry on smoothly, and you will be thankful to your partner for his/her share of work and efforts. Your health might dwindle. Therefore, it should be on the top of your priority list.
You will evolve as a human being and develop a better understanding of the world. You might have to cut off toxic people and relationships during this period, which will help you to grow. Stay away from controversial discussions to keep problems at bay. Enjoy your life with what you have and try to improve yourself day by day. On the other hand, you may become a little impulsive and aggressive during this period, so look after it.
Remedy: On Saturdays, light a diya under a Peepal tree.
Pisces
The most awaited time will arrive in the life of a Pisces with this transit. You will have high hopes and give your best shot in whatever you do. You will be determined, and as a result, you will do well in your professional life. You will have a good relationship with your seniors and colleagues, which will help you to manage your career and related aspects. Those who are into a government job will have gains fall in their lap. Also, the transit will be a silver lining for those working in the private sector. They will likely bag a promotion or increment, which will aid to their career growth. If you have applied for a loan, it will get sanctioned. Your mother's health must be taken care of. See to it what she eats or whether or not she exercises. Do not become egoistic and stubborn during this period. Overconfidence is a negative trait and should be eliminated. You will be able to reap the fruits of your hard work done in the past.
Remedy: You should apply a Tilak of saffron colour on your forehead.
We hope that the transit helps you achieve success in all walks of life. Best wishes!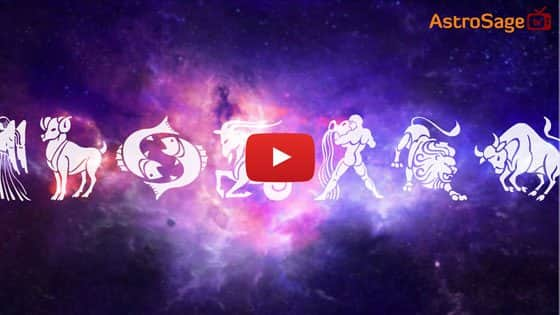 Buy Gemstones

Best quality gemstones with assurance of AstroSage.com
Buy Yantras

Take advantage of Yantra with assurance of AstroSage.com
Buy Feng Shui

Bring Good Luck to your Place with Feng Shui.from AstroSage.com
Buy Rudraksh
Best quality Rudraksh with assurance of AstroSage.com