Saturn Combust In Aquarius (30 January 2023)
Saturn Combust In Aquarius 2023: Saturn is known as Shani in Vedic Astrology. It is depicted as a dark figure riding a crow and carrying a bow and staff. It is also regarded as the forerunner of obligation, constraint, discipline, humility, integrity, and penance. In Astrology, Saturn represents spirituality, duty, and structure. The planet bestows deeds based on the person's Karmic acts. Saturn is the ruling planet of Aquarius and Capricorn, and now on 30 January 2023, at 12:02 AM, Saturn Combust In Aquarius will take place. AstroSage has given this informational compilation for your benefit. Today in this article, we will discuss more about this phenomenon along with its impact on all the twelve zodiac signs.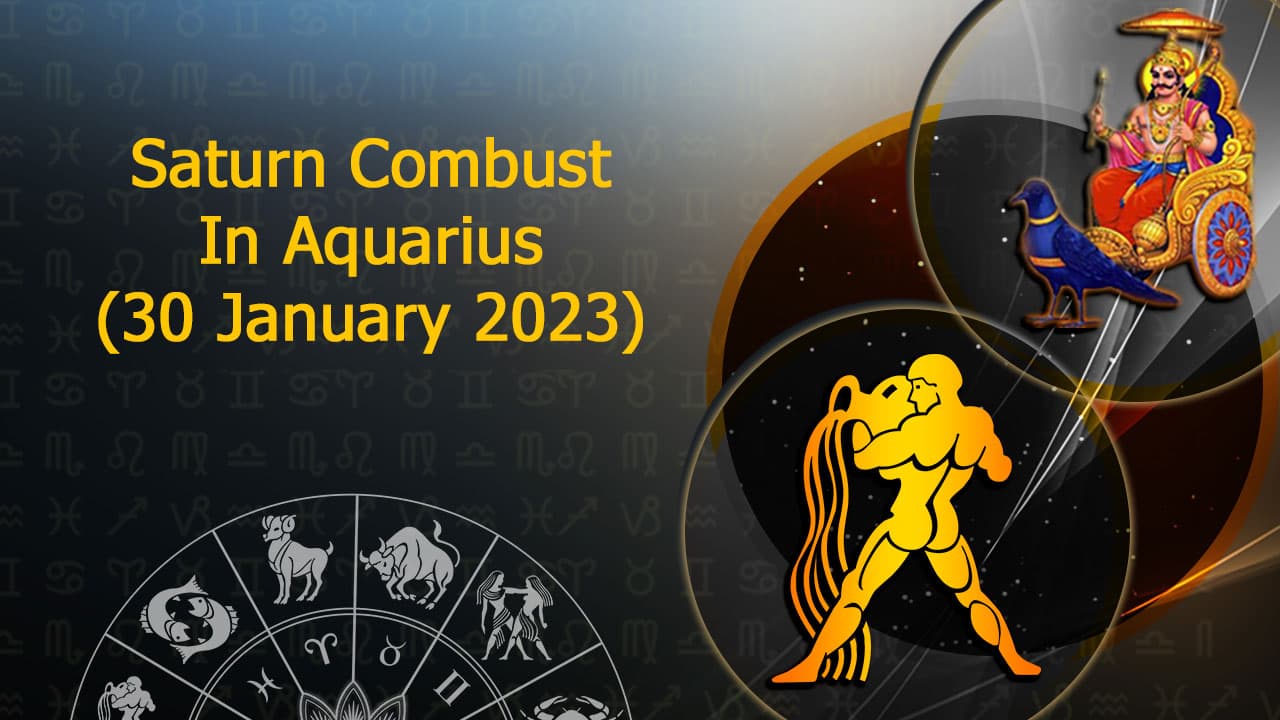 Know The Impact Of This Event, On Your Life From Best Astrologers On Call
Saturn Combust In Aquarius: Saturn Significance
Saturn has the lordship of two signs, Capricorn and Aquarius. it is the slowest moving planet of the zodiac; it stays in one sign for two and half years. The general view for Saturn is that it is considered as a malefic planet because it signifies crude practicality, true realistic approach, logic, discipline, law and order, patience, delay, hard work, labor, and determination. It is a 'Karm Karak' or action oriented planet. To be honest, these are the things which we don't like much because they separate us from our day-dreaming world and that is the work of Saturn and therefore it gets hard for us to accept Saturn.
And now on 30th January, 2023 at 12:02 am Saturn is getting combust in its own Mooltrikon sign i.e Aquarius sign. It is an airy sign, fixed and masculine in nature; it is the second and Mooltrikon sign of planet Saturn. It controls the natural eleventh house of the zodiac system which represents our desires, financial gains. And Saturn is extremely comfortable here and gives excellent and auspicious results but not it's getting combust. So before moving further and knowing the impact of Saturn Combust In Aquarius let's find out what combustion is? In simple words, we can say that the combustion of a planet is a situation that is said to be caused when a planet comes within certain degrees of closeness to the Sun. In the case of Saturn, it gets combust when it comes within 15 degrees on either side of the Sun.
हिंदी में पढ़ने के लिए यहाँ क्लिक करें: शनि कुंभ राशि में अस्त (30 जनवरी, 2023)
This planet loses some of its strength by virtue of being too close to the Sun and is called a combust planet. So due to combustion, Saturn will lose its strength and get obstructed in delivering good results of the event. But in general phenomena during the combustion of Saturn we will see old age people, poor and needy people in poor condition. In general people will be lethargic. Even it causes delay, strike or any other problem in the judiciary system and legal matters of people. These are the general predictions. But to be specific for the native we have to see the condition of planet Saturn and the Dasha native is running through.
The Predictions In This Article Are Based On Moon Signs. Call the best astrologers on the phone and know in detail about the impact of Mars Direct In Taurus on your life.
Saturn Combust In Aquarius: Zodiac Wise Impact
Aries
Saturn has the lordship of the tenth and eleventh house for Aries natives. And now it's getting combust in the eleventh house of income, financial gains and desire in its own sign of Aquarius. So, dear Aries natives during Saturn Combust In Aquarius you might face problem in your professional life due to some hidden enemies or uncertainties like your promotion can get postpone or delay in salary or there could be financial crunch due to any other reason like expenses of children's education or loss in speculation or share market so you are advised to be conscious of your eventment you make and whom you trust.
Remedy: Recite Hanuman Chalisa daily and offer Boondi Prasad to Hanuman ji on every Tuesday and Saturday.
Taurus
Saturn has the lordship of the ninth and tenth house for Taurus natives and now it's getting combust in your tenth house, house of profession, public image in its own sign of Aquarius. Dear Taurus native this Saturn Combust In Aquarius is creating a chance that due to some domestic problem your professional life may suffer. You might feel a lack of confidence and motivation at the workplace. You could be underpaid for your hard work you are putting in. If you were planning for a change in place or company you are advised to postpone the plan till the time Saturn comes out of combustion then things will start falling in your favor. You also need to be conscious for the wellbeing of your parents some health issues can occur so get their regular checkup done.
Remedy: Offer a meal on Saturday to the poor people.
Gemini
For Gemini natives, Saturn has the lordship of the eighth and ninth houses and is now getting combust in the Aquarius sign in the ninth house which is the house of Dharma, Father, long distance travel, pilgrimage, and luck. So Gemini native be conscious about the health of your father, fatherly figure, Guru and mentor. Negligence can prove harmful, health problems like bone weakness, knees, joint pain and arthritis can occur, get their routine checkup done on time. During Saturn Combust In Aquarius, you will also feel the lack of luck by your side and some sudden problems will keep bothering you because its a testing time for your efforts and hardwork so Gemini native you are advised to be consistent with your effort and hardwork and you will be able to overcome all of the problems.
Remedy: Offer a meal on Saturday to the poor people outside the temple.
Cancer
For the Cancer natives, Saturn has the lordship of the seventh and eighth house and it's now getting combust in the eighth house of longevity, sudden happenings, and secrecy. Due to this combustion, your marital happiness can suffer; your marriage can undergo several sudden ups and downs and if married you might face some disagreement or conflict with your partner due to interference of your close family member or your harsh communication with them so dear Cancer natives you are advised don't let anyone interfere in your marriage and be calm and conscious in your communication during Saturn Combust In Aquarius. Even if you are in business, you might face the same problem in your professional partnership.
Remedy: Offer black sesame seeds to God Shiva on Monday and Saturday.
Leo
For the Leo natives, Saturn has the lordship of the sixth and seventh house and is now getting its combustion happening in the seventh house of life partner and business partnership. So dear Leo natives during this time of combustion you need to have a watch over your behavior towards your partner as you might get dominating and aggressive in your relationship which would have a long term negative impact over your marriage life. Even pay attention to their health as their health might deteriorate during this time. On the positive side your enemies will be suppressed during Saturn Combust In Aquarius and will not be able to harm you but there may be situations that you generate problems for yourself so be conscious.
Remedy: Help your servants who are in need and reduce their burden.
Virgo
For the Virgo natives, Saturn has the lordship of the fifth and sixth houses and is now getting combust in the sixth house of enemies, health, competition, and maternal uncle. So the Virgo student, if you have appeared in any competitive exam, your results might get delayed and you could also face some problems in your studies. Saturn Combust In Aquarius predicts that but if you were trying to enroll in higher studies like PHD or research work in foreign land or from foreign university, your plan may work out after facing some problems. Your close ones from your maternal house might suffer from illness. Job professionals could see a decline in their performance.
Remedy: Remove clutter from your life and stay organized. Saturn does not like clutter be it in materialistic items or clutter in the mind.
Libra
For Libra natives, Saturn is a Yogakaraka planet that has the lordship of fourth and fifth houses. And now Saturn is getting combustion in the fifth house which represents our education, love relations, children and it is also the Poorvapunya house. Those who are connected with the speculations or the stock market activities are likely to have tough times. You would also be more worried about your children, their health or behavior issues can bother you, says Saturn Combust In Aquarius. And the Libra pregnant women are advised to be conscious for their well being. You are advised not to overindulge in partying and socializing as this cloud brings stress and negative vibes to you which could have a negative impact on your child.
Remedy: Assist blind people and provide your service in blind schools.
Scorpio
For Scorpio natives, Saturn has the lordship of the fourth and third house and is now getting combust in the fourth house and the fourth house represents your mother, domestic life, home, vehicle and property. So if you were planning to buy a new house, vehicle or any other property, then you might need to wait and put your plan on hold because this might not be a suitable time to indulge in property related matters. During Saturn Combust In Aquarius, investors are advised to refrain from making big investments. Your domestic happiness and environment of home can get disturbed due to over stress from professional life so you are advised to balance both wisely as both are important aspects of life. You need to remain alert about your mother's health. You are advised to get all her routine checkup done.
Remedy: Worship Lord Hanuman daily. When you worship Lord Hanuman and surrender to him completely it will bring to you the positive energy of Saturn.
Sagittarius
Dear Sagittarius natives, Saturn has the lordship of the second and third house. And now getting combustion in the third house and the third house represents your siblings, hobbies, short distance travel and communication skills. So, Dear Sagittarius native this combustion time could prove a bit tough for you because communication is your biggest asset and now due to the combustion of Saturn you will not be able to communicate as you will feel restricted due to social norms and beliefs. Professions where communication is the key like teachers, lectures, counselors can face problems in their professional life. During this Saturn Combust In Aquarius, you are advised to take care of good relations with your siblings or else, you might have arguments with them.
Remedy: Do Shramdaan and help others by your physical efforts.
Capricorn
Saturn is the Lagna lord and second house lord for Capricorn natives. And, the planet is getting combust in your second house of the family, savings, speech. So, dear Capricorn natives during this period of Saturn Combust In Aquarius, you need to take care of your health during this time as you might face some health issues related to throat or over indulgence in unhealthy eating habits. You might also face conflicts with your immediate family member. And your speech can also get harsh and dominating which could lead to misunderstanding and conflicts so dear Capricorn native you are advised to keep your tongue tied and emotions involved while having a conversation with your beloved. But on the positive side if you want to learn occult science like astrology, it's a good time for that.
Remady: Recite Shani Mantra: Om pram preem proum sah shanaischaraya namah
Aquarius
Saturn is also the Lagna lord for the Aquarius natives and it also has the lordship of the twelfth house and is now getting combust in the Lagna, this could affect the quality of health of Aquarius natives and suffer from some sudden diseases. So you are advised to take proper rest and maintain a healthy diet. With the entry of Sun in Lagna and combusting the Lagna lord, Your ego might increase during this time which could cause clashes with your dear ones. The Saturn Combust In Aquarius is not good for your married life. You might get involved in a tug of war of power and superiority with your partner which could negatively impact your married life. Dear Aquarius native in general this motion of Saturn in your Lagna will give good results in growth of your overall life so be conscious and don't let the unnecessary ego and ill health spoil the time.
Remedy: Light a mustard oil lamp in front of Lord Shani on Saturdays.
Pisces
For Pisces natives, Saturn has the lordship of the eleventh and twelfth house and will become combust in the twelfth house. Moreover, you might get involved in the legal pending works. On the financial front, you might fall short of your money saving goals as your expenses might increase. It is advised that you keep tabs on your expenditure and think cautiously before spending on anything. Pisces natives who are planning to borrow a loan should avoid this during Saturn Combust In Aquarius. Elders who are planning for religious trips or business trips might get postponed due to all the stress that might go on in your life. It is advised that you start practicing meditation and Yoga to ease your mind and body.
Remady: Do Chaya Daan, the process is to take a little mustard oil in a very bowler steel plate and see your reflection in it and then donate it in Shani temple.
We hope you have liked our article. Thank you for being an important part of AstroSage. Stay tuned for more interesting articles.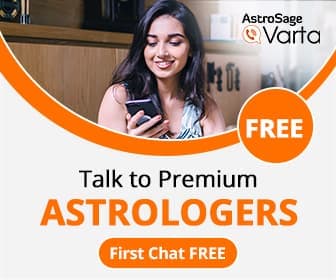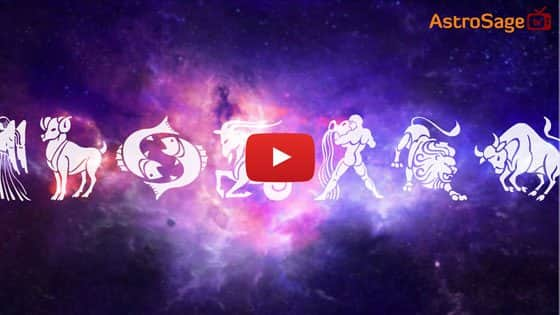 Buy Gemstones


Best quality gemstones with assurance of AstroSage.com
Buy Yantras


Take advantage of Yantra with assurance of AstroSage.com
Buy Feng Shui


Bring Good Luck to your Place with Feng Shui.from AstroSage.com
Buy Rudraksh

Best quality Rudraksh with assurance of AstroSage.com