Mercury Transit in Sagittarius (1 January, 2019)
Also known as an auspicious planet in Vedic Astrology, Mercury holds high significance. It represents qualities such as intelligence, critical reasoning, business skills, calculations, speech and research in a native. When this planet is favorably placed in one's kundali, the native becomes a great speaker, smart in maths and commerce, good with facts and reasoning and develop business mindset. Talking about health, Mercury is known to regulate the skin. However, it can deliver inauspicious results owning to the effects of other malefic planets. It is widely hailed as the "Yuvraj Graha" amongst nine planets or Navagrahas. It is exalted in Virgo and debilitated in Pisces, and seems closest to the king of planets, Sun.
In 2019, Mercury will make a transit from Scorpio to Sagittarius on 1st January, Tuesday i.e. first day of New Year 2019 around 09:38 in the morning and remain in this sign till 20:54 on January 20, 2019 (Sunday). At 20:55 on January 20, 2019 (Sunday), it will move from Sagittarius to Capricorn. Mercury transit in Sagittarius will affect various aspects of a native's life along with different zodiac signs. Let's know its impact:
हिंदी में पढ़ने के लिए यहाँ क्लिक करें
Predictions are based on Moon sign. Find yours: Moon sign Calculator
Aries
As per this event, Mercury will transit into your 9th house. During this phase, you may come across obstacles in your professional life, but you'll be able to withstand and overcome them. Just work hard, put in your efforts and devote yourself. Although, there are chances of slow progress. Things may become favorable for you and you might get the support from your siblings and friends. Also, there are chances of gains from them. In case you've applied for any bank loan, there are chances of it getting approved. Some travels can be troublesome. Adding on to it, you may develop an inclination towards writing, acting and reading.
Remedy: Feed spinach or green fodder to cows.
Taurus
As per this event, Mercury will transit into your 8th house. During this phase, there are chances of a child being born. It is forecasted that you'll attain success in anything you'll do or go ahead with. Also, you'll have monetary gains and might buy new clothes. Additionally, there are chances of some potential loss but you'll overcome it. Moreover, you'll feel happy from inside and feel powerful during this phase. Unplanned journey is predicted.
Remedy: Venerate Maa Durga and offer Green Bangles to her.
Gemini
As per the predictions, Mercury will transit into your 7th house. During this period, your face might look dull and there would seem a lack of confidence. On the other hand, you'll be entirely devoted towards your spouse, but certain arguments and issues will be there. During this transition period, your mother may feel very comfortable. There are chances of your career graph going up, leading to increment or even promotion. But keep in mind that there may be some controversies. Hence, try to avoid any argument with your business partner.
Remedy: Offer Lord Krishna Butter and Mishri and worship him wholeheartedly.
Cancer
Mercury will move into your 6th house, which means that you as well as your efforts will be highly praised by others. With the beginning of this transit, a sense of hard work will ooze from you. It is predicted that you'll become famous and highly reputed during this time. You'll become smart, handle all the obstacles effortlessly and confront anything coming in your way. On the other hand, there are chances of you looking for a new job, but it is advised to put in best efforts at your job. Reputed and well-known personalities will favor you. However, your expenses will increase, so look into it. You'll see success in legal cases and debates.
Remedy: Feed green fodder to cows.
Leo
Mercury will move into your 5th house, which means you'll develop a zeal to learn new things and grab every drop of intellect and knowledge. There are chances of some issues arising with your kids as well as spouse. Also, you'll feel inclined towards acts which depart knowledge. This transit period will help you develop your wittiness and clever attitude. Leading to it, you'll feel interested in humour and writing. Also for students, they will excel brilliantly during this period.
Remedy: Worship Lord Vishnu and chant the mantra: Aum Namo Bhagavate Vasudevaya.
Virgo
With Mercury moving into your 4th house, you might gains from multiple sources. With your relatives visiting your house during this period, there are chances of an addition or increase in the members in the family. Mercury transit in Sagittarius will bring bliss within the family for you. There are chances of you looking for a new house, and you may get involved in family activities. Stay neutral when it comes to family tiffs and issues so as to handle them with a stable mind. Remember that hard work and good intentions will bring desired results to you.
Remedy: Chant the mantra "Aum Braam Breem Braum Sah Budhaya Namah".
Libra
Mercury will move into your 3rd house, which means that there are chances of you moving away from home due to some bad deeds done by you in the past. There is a possibility of your opponents leaving you behind and gaining success over you. Also, there will be a decline in favors coming from the government. During this time, you'll spend quality time with your closest friends as well as make new friends. You'll gain power to confront any obstacle coming in your way. Just avoid being lethargic and do not possess a procrastinating attitude towards things. Moreover, short distance journeys might prove to be favourable.
Remedy: Give Transgenders a gift and seek blessings from them.
Scorpio
During this phase, Mercury will move into your 2nd house, which will result in multiple gains and success in anything you go ahead with. You'll be able to accumulate wealth during this period. Unexpected gains are predicted and you'll develop an influential way of speaking. Although be careful with what you say and do not let this quality ruin your image or life. Adding on, you might gain from ancestral side through inheritance or will. Be careful with your actions, as there are chances of a loss of reputation due to your deplorable actions.
Remedy: Donate Split Green Gram or Sabut Moong dal.
Sagittarius
Mercury will move into your own sign, which can result in hurdles and challenges coming in your way. You might lose out on wealth as wicked people will give out wrong suggestions to you and you'll believe them. This can also happen due to malicious gossips about you floating around the room or someone revealing your secrets. You may become egoistic because of your intellect. During this phase, your spouse's love will deepen and s/he will devote her/his time and efforts towards you. Although there are chances of ego clashes between you two. Refrain yourself from speaking harshly. Even though you'll perform the tasks appointed with full dedication and zeal, the outcomes won't be satisfactory as desired.
Remedy: Light Camphor Lamp on Wednesday.
Capricorn
Mercury will transit into your 12th house, during which you might suffer from health issues and marital distress. Due to your opponents and enemies, there might be a decrease in your reputation. Do not lose your patience and try to fix this situation with a practical approach. Moreover, your expenses will increase, so keep a tab on that and try to keep things under a budget. Long or overseas travels are predicted. However, if you are working in a MNC, things will be favourable at work.
Remedy: Recite Shri Vishnu Sahasranama Stotra.
Aquarius
Mercury will move into your 11th house. During this time, there will be monetary gains and you'll enjoy a comfortable life with your kids and better half. This transit will prove to be highly favorable in terms of married and love life. At the time you need the most, your friends will support and favor you. Your friend circle will increase, and you'll enjoy travelling. Along with it, you'll gain a lot using your wit and intelligence. During this transit period, your children will be supportive.
Remedy: Chant the Budh mantra - "Aum Bum Budhaya Namah".
Pisces
With Mercury transiting into your 10th house, you would dominate your competitors and components. During this transitory period, you'll gain monetary benefits. You'll spend good and quality time with your beloved spouse. Your money will go into buying good clothes. Your domestic life will be peaceful, and your professional graph will go high due to your hard work, smart approach and decision-making abilities.
Remedy: Donate fresh, green vegetables.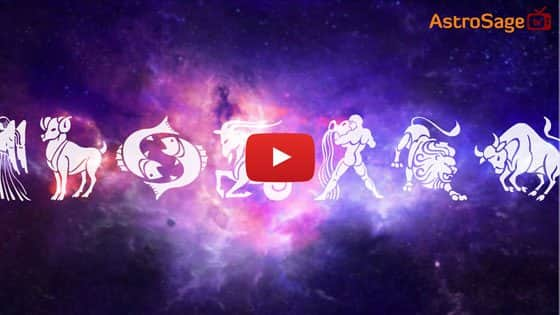 Buy Gemstones

Best quality gemstones with assurance of AstroSage.com
Buy Yantras

Take advantage of Yantra with assurance of AstroSage.com
Buy Feng Shui

Bring Good Luck to your Place with Feng Shui.from AstroSage.com
Buy Rudraksh
Best quality Rudraksh with assurance of AstroSage.com