Mercury Transit in Capricorn (28 December 2022)
For our readers, AstroSage's blog on the Mercury Transit in Capricorn Will emphasise all relevant information. Will you be fortunate as a result of this Mercury transit? Will your romantic life be successful? What will the next several years of your work life look like? Will you land the job you want? The zodiac forecasts for each sign will be used in this blog to address all of these queries as well as many more. Let's get started and gather some crucial information. You can also find the timings of this transit and some fascinating Mercury-related facts here.
Mercury Transit in Capricorn on 28 December 2022 is all set to bring some major transformations in the lives of the natives of 12 zodiac signs. The sure effects of the transit and you can read them here.
According to Vedic Astrology, the planet Mercury is considered as a prince, a young beautiful boy with intelligence, reasoning ability and good communication skills. Out of twelve zodiac signs, he has a lordship of two houses, Gemini and Virgo. It controls our intelligence, memory, learning ability, speech, communication, reflexes, and communication gadgets. Mercury is a karaka of commerce, banking, education, communication writing, books, humour, all modes of media.
Know The Impact Of Mercury Transit On Your Life From Best Astrologers On Call
MERCURY TRANSIT IN CAPRICORN: TIMING
Mercury transit in Capricorn is occurring on 28th December, Wednesday at 04:05 am. The prince of the zodiac system is coming in the sign of Capricorn. Capricorn is the natural tenth house of our zodiac system. It is controlled by the planet Saturn and has the quality of both natural tenth houses as well as Saturn.
Capricorn is an earthy sign, feminine and materialistic. Capricorn sign represents duty and commitment to organisation discipline work in action. This is a friendly sign for Mercury. And as being a logical planet Mercury feels very comfortable here. Mercury Transit in Capricorn will make people more practical and materialistic in nature. With Mercury transit in Capricorn, this is a very good time for media people, mass communication, accountants, the finance sector and investment bankers. But being specific for the native the effect of the transit will depend upon the Mercury placement in the natal chart and the dasha of the native.
हिंदी में पढ़ने के लिए यहाँ क्लिक करें: बुध का मकर राशि में गोचर
The Predictions In This Article Are Based On Moon Signs. Know Yours from Moon Sign Calculator
Aries
Mercury rules the third house and sixth house and is going to transit in the tenth house of profession, workplace and reputation. Mercury Transit in Capricorn will make you systematic and organised at your workplace. You will be impressive in your communication. The people who are in the field of Media, Mass Communication, Accountants, Finance sector and Investment Banking will witness a favourable period.
There are chances that due to work you may have to do a lot of short-distance travelling due to which some health issues can occur. And from the tenth house; Mercury is aspecting the fourth house of mother, domestic happiness; so you will get the support of your mother and the atmosphere of the house will be good.
Remedy - Chant ' Om Gan Ganpataye Namah' 108 times everyday.
Taurus
Mercury rules the second and fifth houses for the Taurus natives and Mercury Transit in Capricorn is taking place in the ninth house. The house of drama, father, long-distance travel, pilgrimage and luck. This transit will be very fruitful for Taurus students, especially those who are planning for higher studies like PhD and their Masters. Even you will have an inclination towards reading and learning religious and mythological texts and books. You will be good at counseling others so if you are a philosopher, consultant, mentor, teacher at this time you can easily influence others.
You will get the support of their father, Guru, Mentors and your luck will favour you. Mercury is aspecting your third house from the ninth house. It will provide you with the support of your younger siblings and generate the chances of short distance pilgrimage.
Remedy- Worship Lord Ganesh and offer him Durva.
Gemini
The planet Mercury is your Lagna and fourth house lord and now it's transiting in your eighth house, the house of longevity, sudden happenings and secrecy. It is a challenging time for Gemini natives. Mercury Transit in Capricorn is not good for you and as well as your mothers' health you may face some skin-related and nervous system-related problems. You may face many uncertainties and mental stress at your workplace and even due to sudden expenses. But if you are involved in research work and occult studies or astrology it is a good time for growth in that.
From the eighth house Mercury is aspecting your second house so you will be very impactful in your speech but even though you stay alert as your joke and sarcasm can end up hurting someone and create misunderstandings with your family members, especially your mother.
Remedy- Respect transgenders and gift them something.
Discover Your Life Predictions With Brihat Horoscope Report
Cancer
Mercury has the lordship of the twelfth and third house and now it is making transit in the seventh house of life partner and business partnership. Mercury Transit in Capricorn will give good results in a business partnership, if you have a connection or business relationship with foreign companies you'll be benefited. If you were planning any romantic foreign trip with your partner it's a very good time for if that is not possible at least plan some short distance trips that will also help to make your love bond stronger.
Mercury is also aspecting your ascendant from the seventh house. This is the time when you must take care of your health and fitness. You are also advised to eat a healthy diet and adopt a good lifestyle that will make you look younger and will give a charm to your personality.
Remedy- Keep an indoor plant in your bedroom.
Leo
Mercury rules both the financial house second and eleventh for Leo natives. And now Mercury is transiting in your sixth house of enemies, health, competition, maternal uncle. Mercury Transit in Capricorn would be a bit tricky in terms of your finances as you may face problems with your savings but if you are planning to apply for any bank loan, then your loan may get sanctioned.
This time is favourable for your professional life and if you have given any competitive exam, you will get the result in your favour. You need to be conscious about your health so have a healthy diet and join gym or Yoga for bulging of stamina. During this time, you will get the support of your maternal uncle.
Remedy- Feed green fodder to the cows daily.
Virgo
Your tenth and ascendant lord Mercury is going to transit in the fifth house which represents our education, love relations, children and it is also the Purva Punya house. Mercury Transit in Capricorn is going to be very fruitful for the students who are pursuing any professional course and seeking a job; they'll be able to kick start their career.
Your love and romance will be at their peak and even though you can have some pity fights with your partner not to worry it will spice up your life and by overcoming it you will have a stronger bond through communication and Frankness. This is the time when you can enjoy the company of your children and spend quality time with them to make the bond strong. And Virgo mothers who are trying to conceive for a long time can get the good news. You just need to take a good diet and not take the stress.
Remedy- Wear emeralds of 5-6cts. Set it in either a Panch Dhatu or gold ring on Wednesday.
Libra
Mercury has the lordship of the twelfth and ninth houses and is transiting in the fourth house and the fourth house represents your mother, domestic life, home, vehicle, property so this transit of Mercury over your fourth house may fill up your home with happiness. You'll spend a lot of money buying modern gadgets for your home. Mercury Transit in Capricorn is a good time for people who want to start some professional work or business from home.
Those who are into family business will have an auspicious period, and your luck and hard work will take it to a new level. This is a good position for a real-estate developer and agent. You will get the support of your mother and enjoy quality time with her and make the bond strong.
Remedy- Light a lamp or diya and worship the Tulsi plant every day.
Scorpio
Mercury rules your eleventh and eighth house and is transiting in their third house of your siblings, hobbies, short distance travel and communication skills. Mercury Transit in Capricorn will allow you to start your hobbies and passion as a professional and you can even start some business with your younger siblings or casinos. Even a short distance journey or pilgrimage can be suddenly planned. This period is good for people in the field of writing, research, being a suspense author, crime reporter, friction movie director where you have to deliver the secret and hidden things to the world.
As Mercury is also aspecting your ninth house so the relationship with your father will be good and he will appreciate your good work.
Remedy - Gift something to your younger sibling or cousin.
Get Best Career Counselling With CogniAstro Professional Report
Sagittarius
Mercury is the lord of the seventh and tenth houses and now transiting in the second house of the family, savings, speech. During Mercury Transit in Capricorn you will be very impactful in your communication and speech as Mercury is the karka for speech and transiting the same. From the point of career, it's a good time for Sagittarius native those who are into accountancy, investment banking, or finances will do good during this period and even the business and partnerships will grow during this transit.
But you need to be conscious about the health of your partner, health problems related to skin, nervous system can occur so get all their routine health checkup done. It is aspecting the 8th house so your joint asset with your partner will increase from the second house.
Remedy - Recite the Beej mantra of planet Mercury daily.
Capricorn
Mercury is the lord of the sixth and ninth house and transiting over your lagna. In the first house Mercury makes a person extremely intelligent, business-minded and a clever personality which is needed in the business world and the sign of Capricorn it's even more positive for growth. Even the natives you are in the service giving counselling profession like teachers, lecherous, mentors, politicians will be benefited from the Mercury Transit in Capricorn.
Even the aspect of Mercury in the seventh house will improve your personal and professional partnership and you will get their support. The transit of the ninth lord in ascendent will make you lucky and provide you with the support of your father.
Remedy- Install Budh Yantra within the house and workplace.
Aquarius
The Mercury holds the lordship of the fifth and eighth houses and transiting in your twelfth house, which represents foreign land, isolation houses, hospitals, expenditure, foreign companies like MNCs. The transit of Mercury in the twelfth house will prove fruitful for Aquarius students, especially those who want to study abroad or pursue any professional course from a foreign university. Those who are working in MNC or Global companies will have a better time.
During Mercury Transit in Capricorn Aquarius natives need to pay attention to their health. Maintain good hygiene and have a balanced diet. The twelfth house is also the house of expenses and losses so this transit may increase your expenses or losses so be careful to avoid that.
Remedy - Take a whole pumpkin and touch it to your forehead and donate it in running water.
Pisces
Mercury is the ruling lord of the fourth and seventh house and now is in transit in the eleventh house. The eleventh house signifies financial gains, desire, elder siblings and paternal uncle. This transit of Mercury in the eleventh house will give you the benefits of all the hard work you have put in. All your materialistic desires will come true and you will get fame and fortune at the workplace. You'll be benefited from the property.
As Mercury is transiting in the eleventh house and aspecting the fifth house of education, it will be a good time for the students especially in the field of mass communication, writing, and any language course. Pisces natives will get the support of their social circle and family during Mercury Transit in Capricorn.
Remedy - Gift something green to young children.
For Astrological Remedies including Gemstones, Yantra, etc., Visit: AstroSage Online Shopping Store
We hope you have liked our article. Thank you for being an important part of AstroSage. Stay tuned for more interesting articles.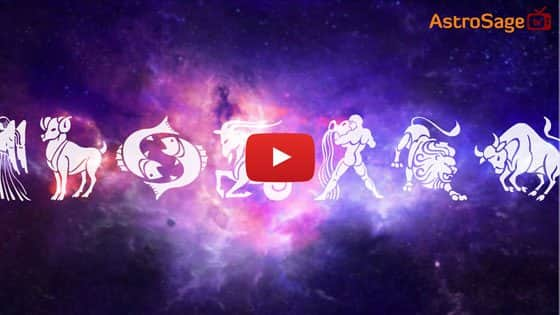 Buy Gemstones


Best quality gemstones with assurance of AstroSage.com
Buy Yantras


Take advantage of Yantra with assurance of AstroSage.com
Buy Feng Shui


Bring Good Luck to your Place with Feng Shui.from AstroSage.com
Buy Rudraksh

Best quality Rudraksh with assurance of AstroSage.com